Miss topper and mr handsome #Riansh (immj2) OS part2
Thank you so much so comments and support…keep supporting me the way you all are doing…..[email protected] thank so much for appreciation and love for my updates ❤❤❤❤….
Trigger warning ❕don't take thinking seriously…just enjoy the story….this book is for Riansh and Rihaan so they will be only depicted as a couple….if not vansh then there will be vihaan for Ridhu…
On the other hand, vansh was thinking about Ridhima's words….
Ridhima " vansh to make changes in me is not easy……people call me chasmis….what I do I can't throw my spectacles….if I do then I will become blind….I don't have perfect finger for that I can't stop eating…..and keep fast…these me chubby cheeks what I do with them…I can't cut them….and many call me chhutanki , bauni, chhutki…kya kru…I can't increase my height or stretch myself….tell me how should I change my self….and this tradition attire gives me look of aunt….so all call me bahan ji…."
Vansh opened his eyes and said " Ridhima was not talking about your body language or attire I was talking to change your attitude….because you are already beautiful and there is no need to change for others…. But don't worry I found the solutions to your problem…."
He sat alarm for 5 O'clock and slept so that he can get up earning in the morning. Both slept thinking about each other and their interaction.
In the morning Ridhima wake up and freshening herself she started studying and making notes so that she can give them to vansh…..she was studying with full concentration when his phone ranged…..she was surprised to see vansh name.
Ridhima: good morning….aaj jaldi uth gaye.
Vansh: yeah!!! Come down.
Ridhima: not again vansh!!!
Vansh: okay…I am coming up…
Ridhima: Okay…okay coming.
Soon she went down again breaking the rules of the hostel.He looked at her and smiled but she made an irritating face. Vansh said, " why are you giving this sada wala look." Royally ignoring his question she asked, " tell me what are you doing here that too this early."
Vansh: we are going jogging and we will go daily….
Ridhima: what??? I will not….I am okay!!!
Vansh: arrre do nah..what is wrong in this…. You need to be physically fit and fine… for this morning walk and exercise is needed.
Ridhima: what do you mean?
Vansh: that you are unfit and keep your mouth shut and start jogging with me…
Then they did some exercises after jogging silently
Second-day vansh was waiting for her nervously because he was not sure how much his words worked on her…..he was not sure that Ridhima will come but when he saw her….his happiness has no boundary…..Ridhima acceptance brought a sweet smile to his face….(chptr is already long so I cut what he said to ridhu….but I will add it in the last chapter)
They started doing jogging daily….while jogging Ridhima use to ask questions related to notes and things that she was teaching him….vansh also told her many things that she should eat or drink…like green tea or coffee…..many more things he told her to do….Days were going good both use to take care of each other….in college most of the time they use to stay other. Ridhima use to bring food for him and they talk on the phone for hours…..laughing and scolding each other for careless about things and showing care and concern to each other.
Whenever Sara ask Ridhima that with whom she is getting busy all the time. Ridhima being zinddima always come up with other things to avoid the vansh's topic…..
It was night and the clock was showing 2: 47….Ridhima phone ranged…she quickly received as it was vansh.
Ridhima: hello vansh!!!
Vansh with little panic and fear: Hello Ridhima!!!
On hearing his voice she became worried and asked " vansh what happen….kya hua vansh?? Is any problem there….are you okay?
Vansh: Relax sweetheart….I am okay. I just saw a scary dream so I called you.
Ridhima: wait….I am coming on the video call.
Seeing his condition she said, " what is this vansh!!"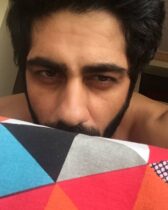 Vansh: what…what?? I use to sleep like this only.
Ridhima: as you are talking to me so now put something on you.
Vansh showing his full bare chest said " why don't you like this scene!!"
Ridhima (blushing): shut up vansh!!!
He smiled seeing her red cheeks and thought " these red cheeks sweetheart….I wish I could infiltrate into the phone and then bit them…how tempting they are….day by day I am losing my Sabar" Seeing him lost somewhere Ridhima called his name….
Ridhima: vansh!!! Vansh where are you lost…
Vansh: nowhere sweetheart I am with you only…..
Ridhima: okk!!!
Vansh: what were you doing….
Ridhima: I was making some tricks for your easy learning….
Vansh gave him "are you serious" look as he himself sleeping…."Ridhima don't stress yourself too much for me"
Ridhima: these tricks going to help me too.
Vansh: but fir bhi….
They argued and talked some time….and slept. The next day in college…they were sitting in the music room and vansh was playing the guitar….our Ridhu is admiring him with a smile.
Ridhima: you are too good Mr Raisinghania.
Vansh: wanna try Ridhima?
Ridhima: how can I…
Vansh handed her guitar and she tried to play but miserably failed. Vansh came to her back and hugging her from the back…taking her hand in his started moving on guitar. On feeling his touch cold touch on warm her body and his closeness to her…made  Ridhima breathless for a moment….a cold wave ran in her body…..and her legs started shivering and left the ground. Ridhima' throat got dry. Something was happening in her stomach…
They played the guitar for some time. Vansh said " if you will try then you will learn soon" Ridhima just nodded her head in yes as her throat was dry and she was unable to utter a word.
Vansh " oooh!! Sorry I forgot to give you something "
Ridhima (faintly): what??
Vansh: wait…
Vansh take out a wrapped box and handed it to her. Ridhima gave him a questioning look. He signed her to open it and when she open the box she found a beautiful pair of….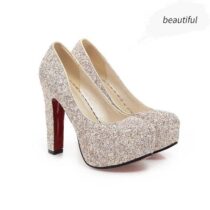 Ridhima looked at vansh with affection and said " these are for me"
Vansh: I don't think they will suit me.
Ridhima was too much emotion as it was the first gift from someone….she was feeling happy and something more…she hugged vansh tightly muttering " thank you" vansh too wrapped his arms around her and closed his eyes.They stayed for sometime in the same condition. After living the moment Ridhima spoke, " Mr Raisinghania I too brought something for you…"
Breaking the hug vansh looked at Ridhima with confusion. Ridhima showed the thing that she bought for him.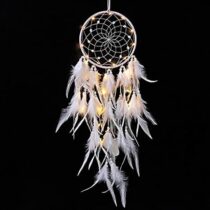 Vansh: ye kya hai…(what is this )
Ridhima: yesterday you saw a scary dream so I brought this dream catcher…..you have to hang it on your bedpost and it will catch your all bad dreams and you can sleep peacefully.
Holding the dream catcher in his hand Vansh said "aisa bhi kuch hota hai…"
Ridhima: yes!!!! Take these some notes and tomorrow we will discuss them.
Vansh: Yes ma'am!!!
Ridhima making a weird face said "vansh!!". Vansh kept the notes on the chair and came to her and pulled her cheeks " aww sweetheart….stop making this face otherwise I will bit your cheeks" Ridhima slapped his hand and said " these are my cheeks not any dish that you will eat them…."
Vansh: it's not my fault….. it's your cheeks which always coaxing me….
Ridhima: you never gonna stop your flirt….
Vansh with a toothy smile and putting his arms on her shoulder " never". Ridhima blushed and looked down. Soon she saw vansh too on the ground.
A sound echoed " how dare you misbehaved with my baby."
Ridhima was horrified and ran to vansh to pick him up….vansh with anger " are you mad….I wasn't misbehaving with her…"
And person grabbed his collar and looking at ridhima said " don't be afraid of him….once say Ridhu he is misbehaving with you…he will be dead."
Ridhima parted both vansh and that person.
Ridhima: Sara you are misunderstanding him…
Sara: don't fear ridhu….I know you and he keeping hand on your shoulder and forcing himself on you…I saw you ridhu even you weren't able to look up…"
Vansh: Sara she was looking down because she was shy and blushing….
Sara(anger): I am not talking to you mr….and why will she blush.
Vansh goes to Ridhima and keeps his hand on her waist….pulling more close to himself he said " because she is my girlfriend." Saying this he kissed her cheek.
Sara: what is this Ridhima….tell me ridhu is he saying the truth.
Ridhima knows that Sara is a little possessive toward her and she was not able to answer her as she don't want to lie but on the same hand she don't want to hid about vansh….but Sara's hatred for vansh was insisting Ridhima to hid the fact that they are faking their relation.
Ridhima: I will tell you later….
Sara: is he right or wrong.
Ridhima: listen I will tell you in the hostel.
Sara: right or wrong.
Ridhima closed her eyes and said, " he is right….we are in relation." Sara looked at Ridhima with painful eyes….she moved out without saying anything and listening to Ridhima.
Ridhima: are you okay vansh?
Vansh: I am fine….but you should leave her company she is not good…
Ridhima: vansh why are you both dragging me in your personal matter I know you both are enemies…..tell me what is my fault.
Vansh: Ridhima I know but I am serious about her…..she can ask normally and there was no need to create the scene.
Ridhima: she is possessive for me that is why she reacted this way…
Vansh: whatever but I don't like this woman even a bit….you should also stay away from her….
Ridhima: I am glad that you concern for me but….this is something personal matter of me and my friend vansh….bye we will meet tomorrow as I have to see her.
____________________________________________
In Ridhima's hostel…(night time)
Ridhima: sorry I didn't tell you because I know how much you hate vansh….
Sara with anger : then why are you telling me now…
Ridhima: Sara you are misunderstanding him. He is loving and caring….
Sara: I know him and he is not like that as you are thinking…you will going to regret it soon…and I will show you his true colours.
Ridhima: aisa nhi hai Sara….he is good.
Sara: he is taking advantage of your Ridhima….He is also like other men….he don't love you Ridhima and your are not able to understand his evil thinking.
Ridhima don't know what to answer her as she also knows vansh don't love her…. it's just a deal….
Ridhima: I know he don't love me…
Sara looking at her with surprise and said " then what is the drama of GF and BF"
Ridhima told her about the deal. Sara came to her and hugged her tightly. Said said " if you were in a problem then you should told me….why you accepted his proposal…..he is not good ridhu…."
Ridhima: you are taking him wrong Sara…he is good and you are saying because you don't like him.
Sara: I don't like him because he is not good…..you should stay away from him….if you need any help then tell me but leave his accompany…..you know how much I love you…..
Ridhima: I know and you don't worry. I will manage all the things.
Sara breaking the hug, she kissed her forehead…." If you need any help them let me know"
Ridhima: sure!!!
Ridhima's phone rang and caller ID showing " Mr handsome". Ridhima instantly hid the phone before Sara could she. She making an excuse moved to the bathroom.
Ridhima: hello!!!
Mr handsome: hello!! How are you and you that mad friend?
Ridhima: Don't start again
Mr handsome: achha okay!!! Tell me is everything sorted or do I need to talk that "sanki"
Ridhima: no…everything is sorted…..I am tired we will talk in tomorrow…good night.
Next day….
Vansh was in coridoor when Ridhima came running to him and hugged him tightly. Vansh also reciprocated and said " what happen sweetheart? "
Ridhima: vansh see this dress….(vansh looked at her with confusion as she was dressed up like daily…there was nothing new) arree before some month it was tight on me but now it is lose this means that I became skinny and see my tummy it's flat now…today only I noticed this….thank you..thank you…
Again she jumped on him and engulfed him tightly in her arms.
Vansh: are you happy Nah…
Ridhima: happy!!! I am on cloud nine.
Vansh: keep smiling as it suits you….
Breaking the hug she looked at him lovingly.
Ridhima: let's revise what we studied till now…
Vansh: but today we have to start a new chapter nah….
Ridhima: for that, I have to study first then I will be able to explain  things in better way…
Vansh: you didn't study the new chapter…
Ridhima: I was going but my spectacle's arm was get broken by mistakes and shopkeeper took time to repair so I didn't read new chapter….in the morning only I got my spectacles.
Vansh: it's ok we will do revision….by the way what is the power of your lens.
Ridhima: exactly I don't remember….I will tell you when we talk at night.
They started studying. Days were going good they coming close more and more….whenever vansh talk to other girls….Ridhima don't like as they just want his attention and start flirting with him…. she scold him while teaching even for the little mistake in actually she was putting out her anger for flirting with other girls….vansh always look at her with surprise because as much he was receiving scolding… was much more for his mistakes that he did…..but he never said anything to her even he enjoys her angry mood….. sometimes he use to laugh when she was scolding him that irritates her more… He loves her red angry nose and cheeks….then later he use to roam in the whole college behind Ridhu to pecify her……
It was night, Sara and Ridhima was talking.
Sara: Ridhu, why are you still roaming with him in the whole college.
Ridhima: Sara, please….I know him and it's your enmity that is why you are saying this.
Sara: Ridhu you are too innocent….he is also like other men….you just wait and watch he gonna propose me in some days like other boys in the college….
Ridhima (with jealousy) : Firstly he is not like other boys of our college…..second he will not propose to any girl whom he don't love…..and he don't love you…that you know….
Sara: who want to love him….I hate him and want him on his knees in front of me…..
Ridhima (angry): shut up Sara!!! How can you be so cruel and play with anyone's emotion.
She angrily marched out…
Next day Ridhima was searching vansh but he was no where……When Ridhu went to the ground area then he found him but he was with one girl…
Ridhima: I am searching him since morning and he is busy in flirting….what I do with this man….today I will not spare him. How dare he is flirting with her…
She was going to vansh but stopped by Annabella's voice….I mean Ahana's voice…
Ahana:see he is also like his bother….and he will dump you when his work will be done.
Ridhima: how is he for that I don't need your justification….I know him better than you.
Ahana: don't fly miss chasmis….even you know who is she.
Ridhima: who?
Ahana: Ragini!!!
Ridhima was shocked to hear her name as she knew who is Ragini….she knew about vansh and her Relationship….she knew Ragini is his ex but what she is doing in the college….she was in London….
Ahana: what happen??
Ridhima: nothing and stop giving your free ka advice…..
Ridhima goes to vansh and said today she is leaving early…..she will not be able to teach him today. Vansh introduced Ridhima to Ragini and Ragini to Ridhu.
From that day Ridhima distanced herself from vansh….She only teaches him that to very seriously not like earlier. When vansh tried to talk she just avoided say" study is more important for that they are together"….Even Ridhima stopped morning walk with vansh and on phone calls they only talk about notes and lectures that's it.
Vansh started missing his newfound chirpy and angry Ridhu….he don't know what happen to her…on the other hand Sara was happy as Ridhima was avoiding vansh and giving more time to her like earlier.
One night vansh phoned Ridhima.
Ridhima:hello!!
Vansh: leave this come on the terrace…..
Ridhima: I am feeling sleepy and I don't want to go anywhere.
Vansh: ab 5 minute bhi nhi tumhre pass mere liye.
Ridhima: not again.
Vansh: should I come down? Then get ready to answer sara
Ridhima: no…no…I am Coming.
On the Tarrace….
Vansh was waiting for her when she came tucking her hair behind her ear. On the terrace, darkness was spread but when she came a little light falls on her face from another building. She was looking good.

Ridhima: what happen why are you here…
Vansh: because I want to meet you….because of your friend you left early….
Ridhima: but we can meet tomorrow in college too.
Vansh: you didn't like my visit…..and what happened to you is anyone said anything to you…
Ridhima: vansh there is nothing to tell….after your exams we part and live like earlier….so
Vansh holding her shoulders " what so….tum mujhe abhi tk jaan nhi payi…..you are not any tissue that I will use and throw….you always cry that none respect you…you know why (shouted )…..none respect you because youu only giving chance to them and you yourself don't respect your look and your talent….and how can expecting others…..Like you pushing me away from you…"
Ridhima (crying): how can one stay with a girl like me….
Vansh: see again you are insulting yourself….when I said I will leave you after exams…
Ridhima with sobs " vansh…(sobbing) you will not leave me…"
Vansh: never!!!
Ridhima hugged him tightly and he too wrapped his hand around her. Vansh "ssshhhh don't cry" saying this whipped her tears. Ridhima murmuring only one thing " don't leave me….."
Vansh breaking the hug " sweetheart don't cry…I don't like your tears…." Saying this he kissed her tears and then her forehead.
Vansh back hugged her and she rested her head on his chest.Both closed their eyes and lived the moment.
Ridhima: vansh we are in real Girlfriend and boyfriend…..
Vansh: we are more than this….I am emotionally attached to you…your smile fills my heart with joy and your tears give imminence pain to my heart…..
Again silence spread and they again closed their eyes.
____________________________________________
The next day vansh and Ridhima was sitting in the canteen and enjoying their time….then Kabeer came there…..
Kabeer: Ridhima I want to talk to you…
Ridhima: hmm!! Tell me…
Kabeer: sorry Ridhima…I was a jerk…please forgive me. Now I realised your love for me…
Ridhima looked at vansh who get up from the chair to move. Ridhima to getup as she stand up Kabeer hugged her…vansh stepped to go but Ridhu held his hand.(seen is like kabhu and Ridhu hugging…..Ridhu holding vansh's hand from the back)
___________________________________________
Precap: vansh slapped Ridhu and said " how can you do this to me….maine tumhre liye kya kuch nhi kiya….. why you played with me…..
..
.
.
Someone is kissing Ridhima (but the person is not vansh )….after kissing person took out her top from her body…..Ridhima was happily giving herself to the person…..
____________________________________________
There will be two more chptr of it….