Meri Awaaz Hi Pehchaan Hai Review: Stellar cast and excellent performances work in favor
And TV's new show Meri Awaaz Hi Pehchaan Hai will take you back to the retro era. The show is a complete musical and traces the life of two sisters. They are the best singers, but the sisters are not on good terms. The story brings the three generations of two sisters. Their world revolves around music. The tale takes you back in their childhood, adulthood and then current scenario where they are seen old themselves.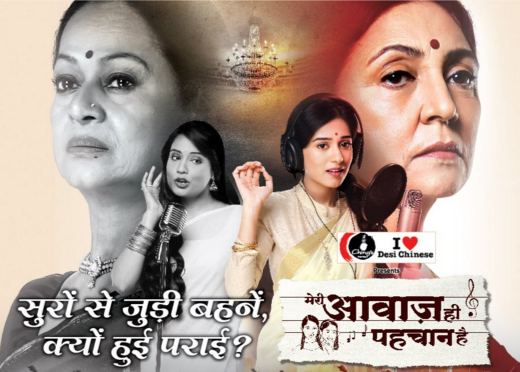 It is the story of Kalyani and Ketki. They are the tough rivals in the musical singing industry. Their mother Devika is the only person that binds them together till date. The sisters do not like to bear each other's sight. Such has become their animosity. Devika tells about their childhood during a felicitation event. The show brings veteran actresses Deepti Naval, Zarina Wahab and Pallavi Joshi. It also marks tv debut of film actress Amrita Rao.
Main Characters:
Kalyani Gaikwad: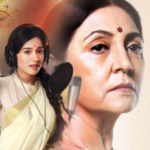 She is the eldest daughter of the Gaikwad family. She is loving, caring and a good hearted person. She belongs to a poor, yet very respectable family. Kalyani is a true talent and best in singing. She has learnt singing technicalities from her father Rajaram. Kalyani has a soft heart and often seen being humble to the elders. She is non materialistic and wishes good for everyone. She earns a big name in singing industry. She regrets to lose her sister Ketki by turn of events against the family's favor. Kalyani always stands for her family and takes up all responsibilities. She gets happiness out of little things.
Ketki Gaikwad: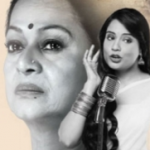 Ketki is the second daughter of Gaikwad Family. She was very close to Kalyani in childhood. With passing years, the sisters got away. Ketki is more of a practical, sensible and smart person. She values money and gets selfish at times. Still she holds equal love for her family as Kalyani. Ketki gets insecure of Kalyani seeing the family depending on Kalyani more. Ketki always wants to get ahead of Kalyani. She believes she is the best and is truly an exceptional singer. Ketki believes name, fame and money give the ultimate happiness.
Rajaram Gaikwad: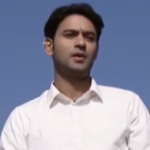 He is simple, honest and a poor man. He is in debt and has pressure on him. He runs a theatre Ranga Sangeet which he values more than his life. He can't imagine his life without his theatre. He immerses in music and is a great singer. He has trained his daughters Kalyani and Ketki in classical music. His luck does not favor him. He wanted to give best of life to his mother, wife and three children. But fate has different written for him. Raja loses everything and then dies being lost in his music practice.
Devika Gaikwad: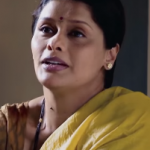 She is Rajaram's wife. She is a simple person with no dreams and knows adjusting for other's happiness. She values Rajaram's dreams and supports him always. Devika does not get weak after Rajaram's death and raises her children. Devika still tries to figure out how to unite her daughters. She is the only link between Kalyani and Ketki and connected to them even after so many years. Devika is a strong mother and determined to join her family back.
Cast:
Amrita Rao as Young Kalyani Gaikwad
Aditi Vasudev as Young Ketki Gaikwad
Deepti Naval as Old Kalyani Gaikwad
Zarina Wahab as Old Ketki Gaikwad
Jannat Zubair Rahmani as Child Kalyani Gaikwad
Mehnaaz Maan as Child Ketki Gaikwad
Pallavi Joshi as Devika Gaikwad
Bhanu Uday as Rajaram Gaikwad

Story So Far: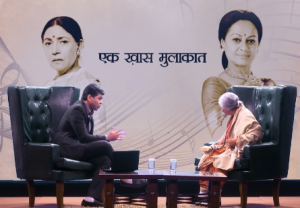 A news channel arranges interviews of two music legends. The top singers Kalyani and Ketki walk in there at the same time, when they were called with some gap. Their mother Devika is interviewed before them. She tells the reporter about her two daughters who were very close in childhood. She says there was no distance between them, unlike now. Kalyani and Ketki's childhoos is shown. Their father Rajaram runs a musical theatre. He is advised to sell of the theatre to repay the debts.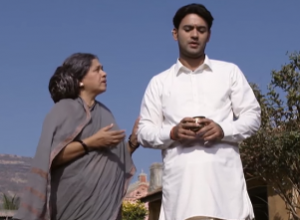 Rajaram's mother Aayi visits them. Aayi brings clothes as gifts for the girls. Aayi tries to tell Rajaram about using his knowledge of music and doing something to earn. Rajaram's wife Devika talks to Aayi about his earning ways. Devika tells Aayi that classical music is Rajaram's life and he will die on selling it. The girls Kalyani and Ketki hear their parents' problems. The money lender Shyam Rao comes to their house and asks for money. Rajaram sends the children inside the room. Money lender's goons beats Rajaram and warn him for returning money soon. Family sees this and gets sad. Rajaram decides to sell his music theatre, after being fed up of his financial instability. Devika feels sad for him.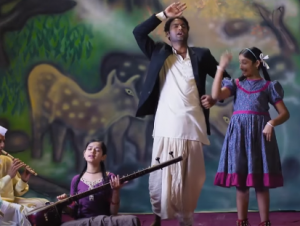 Rajaram sings with his daughters and immerses in the pleasure of singing. He forgets every problem while singing. Rajaram decided to take Kalyani to Pune, and Ketki gets insecure. She asks Rajaram why is he not taking her along. Rajaram asks her to be at home and take care of Aayi. Ketki feels bad. Rajaram takes Kalyani with him to Pune, where he meets his old friend Sohrab at the bus stop. Sohrab asks Rajaram to meet Mr. Chadda and maybe he can get any singing job if he tries his luck. He takes Rajaram and Kalyani to Chadda's office. Rajaram's son gets ill and doctor diagnoses that he has a hole in his heart. Devika, Aayi and Ketki worry for him. Aayi gets disappointment with Devika for hiding this fact. Rajaram gets the job and hugs Sohrab happily. Kalyani is glad that Rajaram does not need to sell his theatre now.
Rajaram comes home and tells the family about his singing event sponsored by Chadda. One is his friend Anant who is betraying him, gives this news to the money lender. Rajaram praises Sohrab for helping him as an angel. Rajaram explains singing technicalities to his daughters. The family dines together with happiness after a long time. Devika tells Rajaram about their son's illness. Rajaram assures that art will give them a lot now. Ketki gets into a quarrel with her classmates over Rajaram selling the theatre. Kalyani calms down Ketki and takes her home. Money lender plans to ruin Rajaram's event.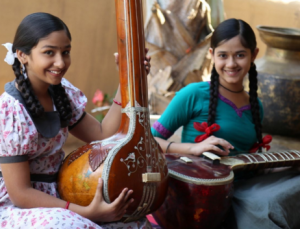 Kalyani and Ketki paste the event pamphlets everywhere on the streets. Two boys eve tease Kalyani. Ketki throws stone on the boys and fights with them to save Kalyani. Ketki gets injured. Kalyani takes her home. Aayi tells Devika that she doubts on Anant. Devika tells reporter that her daughters were close and everything was fine, until Anant started showing his true colors. Anant tries to ruin Rajaram's event by asking rival theatre to arrange the event same day. Rajaram and Devika get busy in decorating the theatre. Rajaram goes for his show and is seen smiling. Devika remembers that was the last time she saw her husband happily smiling.
Our Take: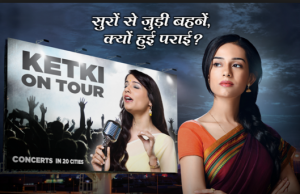 The show is a finite series of 130 episodes. So, the viewers can expect less dragging. As per the first week, the mystery behind the sisters' relation spoiling to the core did not come up. The narration went proper. There was moderate interest buildup. Pallavi Joshi rocked in all her avatars, in flashbacks and also in 80 year old look. She has done amazingly well and brought her character of 'remorseful, yet hopeful mother' to life. The child actors Jannat Zubair Rahmani and Mehnaaz Maan are very natural in their roles.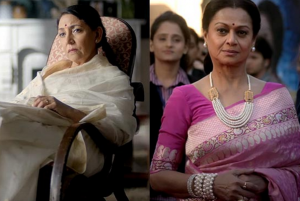 Zarina Wahab and Deepti Naval were seen in the first episode. They still have strong screen presence and looked perfect for their roles of estranged sisters. The actor who shined in the first week is Bhanu Uday as Rajaram. He gave the show a good start. With an amazing cast, and a strong story line… one can just expect more from the show. Coming to the weak points, the show turns boring in few instances. Too many flashbacks end the interest of watching the current fights between the sisters.
Overall: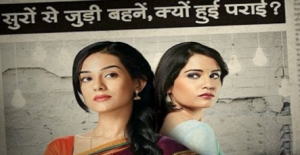 Being a musical show, the viewers will get to see interesting concept of family relations on different stage. Actors remain a plus point for the show. The concept of three generations certainly drives curiosity. One can sit back and relax the show. The show will bring retro music back in the small screen. A definite watch for the viewers, who value real content than simply drama.
Our Rating:
3 out of 5
Feel free to post your reviews in comments below. All off-topic comments will be deleted.