Mere Angne Mein Review: Clash of ideologies with orderly mix of precise romance and humor
Every person has some beliefs and principles which they can't mend for anyone else. Shanti Devi heads the Shrivastav family and has her strict rules for her daughter in law Kashaulya and grand children. She turns sweet and humble towards her daughter Sarla, thinking Sarla is in need of money and support from her. Shanti controls her entire family by holding house finance and run in her hands. She believes losing life is better than losing control. She dominates the family by her obedient son Raghav trusting her blindly. Raghav idolizes his mother and asks his children never to go against their grandmum.

Raghav's wife Kaushalya obeys Shanti round the clock and is still disliked by Shanti and Sarla. Kaushalya tries hard to please Shanti and gave good values to her children. A modern mindset girl Riya falls in love with Shanti's grandson Shivam. Riya and Shanti meet by coincidences and end up disliking each other and their mindsets. Riya tries to win Shivam's heart and is unaware of Shivam's family background. Riya's turning into Shanti's grand daughter-in-law forms the rest of the story, which shows the clash between their principles and how Riya ends Shanti's domination over everyone. Riya wants everyone to live independent life and get their rights.
Main Characters:
Shanti: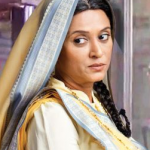 Shanti Shrivastav is a strict, mean, dominating, irritating, nagging and narrow minded woman. She just sees her daughter Sarla and her children's happiness and controls her daughter-in-law Kaushalya and grandchildren. She is biased towards them. She blames Kaushalya to eye Sarla's fate. She does drama every day to show her son Raghav and turns the tables on her side by bringing Kaushalya in bad light. Shanti is clever and values the people having money. Shanti meets Riya accidentally and starts hating her. When Shanti sees family going out of control, she does suicide and hunger strike drama to get them under her feet again.
Riya: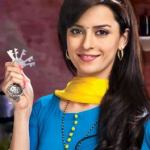 Riya is a happy, bold, fun loving and board minded girl, who believes in love at first sight. She bumps into Shivam and believes he is made for her. Riya finds all the love signs when she meets Shivam, and tries hard to win his heart. Riya and Shivam get job in same office and she tries getting closer to him. Riya has smartness and does not fall prey to Shanti's forced scoldings and arguments. Riya makes her strong stand against Shanti and calmly wins over her. Riya wishes she does not meet Shanti ever in her life.
Raghav: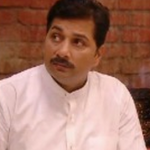 Raghav Shrivastav is Shanti's obedient son, who can never raise a voice even if Shanti is wrong. He is honest and hardworking man, doing duty in railway office. He blindly trusts her and asks his wife and children to obey Shanti. He believes Shanti's dominance is for their welfare as times are changing and giving liberty to kids is not right. Raghav often goes against his wife to side with Shanti and Sarla. He loves his wife Kaushalya a lot.
Shivam: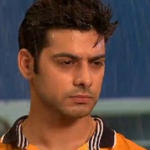 Shivam is smart, helpful, focused and good son of Kaushalya. He knows Shanti's game plan seeing her drama every morning. Shanti taunts him for not earning. Shivam gets a good salesman job and does not let anyone know at home, as Shanti snatches everyone's earnings every month. He wants to save money and hand it over to his mum Kaushalya. Shivam likes Riya, but does not want to include her in family after thinking that Shanti and Riya won't get along well. His sisters advice him to marry Riya, as Shanti needs a lesson to be taught for all te injustice she has done to them.
Sarla: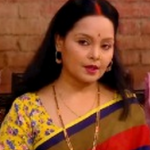 Sarla is clever, greedy and a super drama queen. She can't see anyone happy and finds hard to bear Kaushalya's fate better than her. Sarla is married to Ashok Agarwal, a honest and simple person who runs a canteen to earn decent income. Ashok tries hard to keep her happy, but Sarla is a gold digger. She always fools her brother Raghav and extracts money from him, by showing her helplessness and seeking his help to pay her children's fees. Sarla asks Shanti for gold gifts and does not focus on good upbringing of her children. Her children Amit and Parineeta are mean and selfish, whereas Sonal is simple and good nature one like her dad Ashok.
Kaushalya: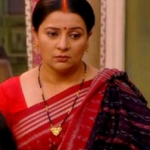 Kaushalya is a simple woman who finds happiness in small bits. She finds satisfaction in her life, even when she bears Shanti's taunts and anger all day. She is glad to have three children who love her a lot. Raghav is Kaushalya's strength. Shivam, Preeti and Nimmi are her children, who always take a stand for her against Shanti. Though Kaushalya does not want them to misbehave or argue with Shanti, the children can't bear a word against their mum. Nimmi and Preeti see Shanti and Sarla's all day taunts and ask Kaushalya not to bear any taunts or humiliation by them. The girls realize Shanti's manipulations well and bring solutions to safeguard Kaushalya from Shanti's plans.
Cast:
Karam Rajpal as Shivam Shrivastav
Ekta Kaul as Riya Mathur
Krutika Desai as Shanti Devi Shrivastav
Varun Badola as Raghav Shrivastav
Suchita Trivedi as Kaushalya Shrivastav
Ananya Khare as Sarla Agarwal
Ashiesh Roy as Ashok Agarwal
Neeraj Malviya as Amit Agarwal
Charu Asopa as Preeti Shrivastav
Pallavi Gupta as Parineeta Agarwal

Story So Far: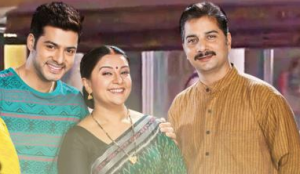 The start has shown Shanti's over the edge domination at home and how she is partial towards Kaushalya. Shanti does superb drama every time and the family gets fed up of her. Kaushalya's children often try to end Shanti's drama, but Kaushalya and Raghav make them obey Shanti. Riya is shown as an independent, honest, bold and working girl who stays with her dad Anupam. She meets Shivam and gets signs of love in her heart. She falls for him and gets job in the same company. They start working together and Riya finds ways to impress him. Shivam stays quiet all the time and observes the things going around him. He likes Riya and does not show her. Riya has her best friend Bunty who gives her tips to win Shivam's heart. Shivam is helpful to Riya and drops her home. Anupam likes Shivam.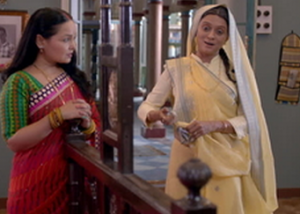 Shanti has extreme love for Sarla. Both the mum and daughter are expert in drama and they ease out money from Raghav on context of fees, birthdays, small occasions and also shedding tears to gain his sympathy. Shanti regrets to get Sarla married to Ashok, who earns little and can't keep Sarla happy. Shanti does drama of suicide, and makes Raghav against his family. Nimmi exposes her that she took vitamin tablet instead sleeping pills. Shanti gets angry and stops Nimmi from attending college. Shivam supports his sisters and asks them to see good things by Shanti's biased moves. Shanti meets Riya and they get up arguing every time. Shanti scolds Riya and blames her wrong upbringing for her modern mindset. She develops hatred for Riya.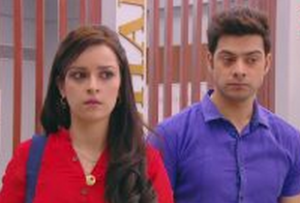 Riya bonds with Shivam in office and tries to know if he is single. She follows him in a marriage function and Sarla's son Amit likes Riya. He takes her photo in his phone and shows Sarla. He finds out about Riya's rich status and her short family of just her dad and a cousin Sahil. Sarla meets Anupam and talks about Riya and Amit's proposal. Anupam says he will talk to Riya and later Riya dismisses the proposal. Shanti does Sarla's birthday in grand way and also gifts gold necklace, telling everyone that its gold plated. Sarla shows Riya's pic to her and Shanti refuses for Riya and Amit's proposal.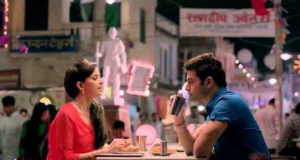 Riya spends time with Shivam as they become sales partners and have a simple kulfi date. Riya likes his nature and tries knowing his family background. Amit gets against Shanti for the first time, as he wants to marry Riya for his better future. Riya decides to get her love and does step by step planning. She signs Shivam that she loves him, but he does not get the rose from her side. She turns up at his home, and Shivam worries that family may get to know about his job. He does not let her enter his home and sends her. Shanti convinces annoyed Sarla and Amit gets against Sarla for not letting him marry Riya.
Our Take: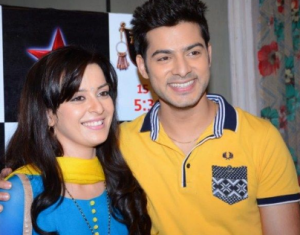 The show has one hour run and audience can get enough by the multiple tracks. The scenes get often repetitive by same dose of Shanti's drama and Sarla's taunts. One can feel pity for Kaushalya and Ashok, who are the main suffering people in the show. It turns humorous to see Shanti and Sarla's high drama. The show fills romance by Riya and Shivam's track. Riya is totally romantic and brings freshness in the show, after some heavy emotional blackmailing scenes by Shanti. The music track has a filmy song. One can watch the show in leisure and can enjoy the family drama. The show does not have any USP to make viewers addicted to it. Viewers can like it by watching more of it, but the show does not have anything extravagant to attract eyeballs. Karam Rajpal and Ekta Kaul are the fans pullers for this show. Varun Badola and Suchitra Trivedi are good in their roles. Krutika Desai is superb as the dominating Shanti. The young cast is fresh and interesting to watch.
Overall: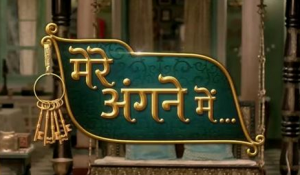 The show is light entertaining one. The actors are good and justify their roles. The show blends some senior talented actors with bit of new fresh cast. It is a good attempt to try the family concept drama for one hour slot. The show gets a plus point as it airs on Star Plus. One can like to watch the show to see how generation difference has set two different ideologies and also find similarities with few characters of the show. The show has clean romance and is good watch for the entire family.
Our Rating:
3 out of 5
Feel free to post your reviews in comments below. All off-topic comments will be deleted.