Mariam Khan Reporting Live Review: Mariam's innocent approach surely wins hearts

Warning: A non-numeric value encountered in /home/ftpusers/tellyu/public_html/wp-content/themes/publisher/includes/func-review-rating.php on line 212

Warning: A non-numeric value encountered in /home/ftpusers/tellyu/public_html/wp-content/themes/publisher/includes/func-review-rating.php on line 213

Star Plus' new show Mariam Khan – Reporting LIVE aired last week. The show is set against a Muslim backdrop. The story is based in Bhopal. It revolves around Khan family, who is coping up with their problems and financial difficulties. They live in a big mansion. Mariam's grandpa is a Nawab of Bhopal. The reality of the family is different. They are not royal. They are more like an ordinary family, close to reality. Mariam is full of imagination and fun. She likes to help people around. She derives wrong meanings by listening to the elders.

Mariam is an eight-year-old dyslexic girl, who is ready to do anything to restore her father's lost pride. She attempts to bring the family together by crossing all the hurdles. Mariam's journey brings interesting twists. It gets funny at times when Mariam misunderstands her mother and grandpa's verbal statements and comes up with silly reactions. Mariam aspires to become a journalist like her dad. She is proud of her dad, who is a honest and fearless journalist. Mariam's mother Madiha is worried for her daughters' future. Lack of money and failures spoil the relationship of Mariam's parents.
Main Characters: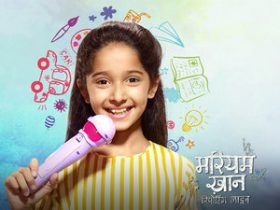 Mariam Khan:
Mariam is a sweet little girl, who is not so studious. She likes to enjoy her childhood. She is very much innocent and exhibits her sweetness in her talks. She gets naughty at times. She helps her family. She ends up creating some troubles for her grandpa and mum. She shares the best bond with her father. She is very scared of her mother. She likes to sleep in the morning hours to avoid school. She doesn't like drinking milk. She never listens to her mother, but is always close to everyone's heart. She is fun-filled and lives in her own world. She loves her elder sisters Meher and Mahira. Mariam takes interest in her sisters' lives to secure them. The bonding between sisters is lovely. Mariam loves Meher more than Mahira. She is much pampered by Meher. Mariam is very imaginative. She is curious to know about everything around her.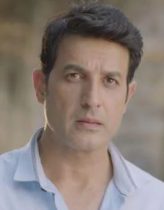 Majaaz Khan:
He is Mariam's dad. He is a simple, caring and straight forward man. He is a journalist and runs a printing press. He is very calm and composed. He never gets angry. He is fearless. He believes in bringing the truth out, as its a human right. He doesn't want to conceal the evil faces of the wrong doers. He always supports truth and writes nothing but the truth, which goes against many people. He loves Mariam a lot. He lives life on his own terms. He wants to become successful only by following his principles. Mariam wants to become exactly like her dad, as she likes his qualities a lot. Majaaz wishes to keep his family happy.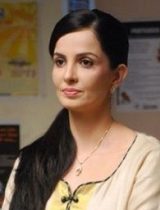 Madiha Khan:
Madiha is Mariam's mum. She is a caring, hard working and practical woman. She loves Majaaz, but fears for his honesty going against the family's welfare. Madiha is concerned for their daughters' marriage. She worries for Meher, Mahira and Mariam's future. She wants Majaaz to solve their financial problems. He knows Majaaz never bows down in front of wrong people. She respects Majaaz for his ethics. She equally wants things to get right. She supports Meher in her law studies. She doesn't want Mariam to become a journalist like Majaaz. She wishes her daughters have a stable career.
Cast:
Deshna Dugad as Mariam Khan
Sheena Bajaj as Meher Khan
Priyanka Kandwal as Mahira Khan
Paras Kalnawat as Rehaan
Avinash Mishra as Zain
Khalid Siddiqui as Majaaz Khan, Mariam's father
Rukhsar Rehman as Madiha Khan, Mariam's mother
Heena Rajput as Mariam's paternal grandmother
SM Zaheer as Aijaz Khan, Mariam's paternal grandfather
Sagar Saini as Wasim Ashraf, Zain's Father
Lubna Salim as Rifat, Zain's Mother
Story: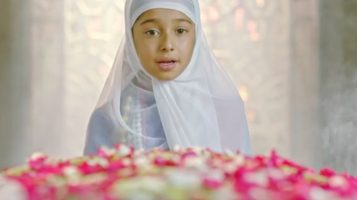 An insight about Mariam's life and family is shown. Mariam leaves from the school and goes to the Dargah to pray for her family. She recollects the incidents that happened during the day, which made her very tensed regarding the family. Mariam refuses to dress up and get ready for the school. Her mum Madiha gets strict to discipline Mariam. Mariam sleeps in Meher's room to get saved, but her Nanny catches her from there too. Mariam gets compelled to go to school. Mariam hugs her dad Majaaz. She gets to overhear his conversation with someone. She questions him to know about bribe. Majaaz explains her what's bribe and why do people depend on wrong ethics.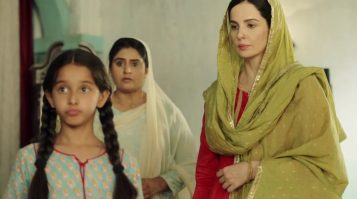 A funny introduction of Mariam's grandpa Aijaz is shown. Aijaz offers to drop Mariam to school. He gets into an unexpected interaction with his arch enemy Sarfaraz. Mariam gets fed up of the old enmity dragging for years. She leaves for school along with her friends. Mariam learns about her parents' problem, that they are dealing with their financial difficulties. She gets worried knowing they received a court notice and they may have to leave the house very soon. Majaaz feels he has failed to secure his family. Madiha's taunts weaken him more. The family gets a bad news that Meher's alliance breaks off. Meher appears happy as she wants to pursue law studies. Meher doesn't get upset at all. She stays positive. Meher is very much responsible, unlike her other sister Mahira.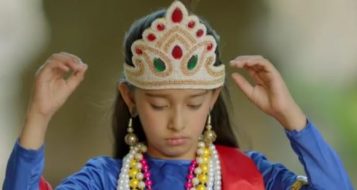 Mariam plays a part in the school function and dresses as Krishna. On returning home, she recollects the verbal spat between Majaaz and Madiha. She visits the Dargah and wishes that no one snatches their ancestral house. She wants their financial problems to end soon. Mariam gets occupied by the present day occurrences. Majaaz believes in honest journalism. He publishes a truth which doesn't go well with the people associated. He gets threatened by the wrong doers to publish an apology. Majaaz risks all for the sake of honesty and truth. Mariam looks up to her dad and wishes to become like him some day.
Our Take: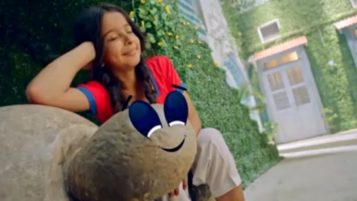 The show brings out the child's innocence in real sense. The child's bonding with the family members is shown well. Mariam is more attached with her father. The sisters love and fights will also connect with the audience. Viewers can relate with the story. All the characters are well written. Mariam is very much imaginative and cute. She gets fun in her life by her innocence. Mariam's character is not like any ordinary or extra-ordinary child defined in regular shows. She is different from other child leads. Mariam's tale is poles apart as per the way its portrayed. Mariam's character will make you adore her again and again. Even her group of friends entertain fairly. The cute bunch of kids and their mischief would go well with the young aged audience.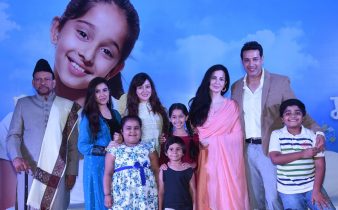 Mariam's bond with her father would definitely relate well. The family looks one happy perfect family dealing with their imperfect life. Sets, costumes and visuals are apt as per the story needs. Deshna shines in her portrayal of Mariam. She puts much innocence in her character, which looks flawless. Khalid deserves a mention for his natural performance as Majaaz. He makes a good impact by his strong screen presence in the composed character. Supporting cast comprises of many known faces.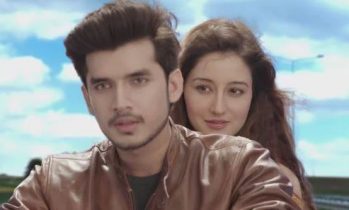 Paras Kalnawat and Avinash Mishra play the male leads Rehaan and Zain opposite Sheena Bajaj and Priyanka Kandwal, who portray Mariam's sisters Meher and Mahira. The love tales of Mariam's sisters add up interesting twists. The story has another highlight in the form of Mariam's grandpa Aijaz, played by SM Zaheer. His comic timings and interactions with Mariam brings light moments for the viewers. There is a parallel track of enmity and evil motives. While Aijaz keeps his enmity going on with his arch rival Sarfaraz, Majaaz constantly gets threatened by the rival family. All the varied characters, young and elders, make the story interesting. Mariam is the USP of the show. Her sweet appeal makes the show a good watch.
Overall: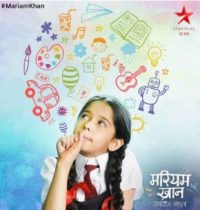 The show has good humor, drama and many emotions portrayed by the family members of Khan family. Detailing of the characters is done well. Insights of everybody's lives are shown. There are varied characters, portrayals and approaches. Still, the makers keep the show subtle. There is nothing going over the top or dragging to bore the audience. A good and clean family entertainment. Surely, better than long dragging family dramas.
Our Rating:
4.5 out of 5
Feel free to post your reviews in comments below. All off-topic comments will be deleted.

Warning: A non-numeric value encountered in /home/ftpusers/tellyu/public_html/wp-content/themes/publisher/includes/func-review-rating.php on line 212

Warning: A non-numeric value encountered in /home/ftpusers/tellyu/public_html/wp-content/themes/publisher/includes/func-review-rating.php on line 213