Manzil GoHem GoGi RicIta SS Part 3
Manzil (Destination) Part 3
Sorry for rushing the story.Due to time limit I can't write this theme in a detailed way..Please forgive me.
The post man arrived a house.
"Madam…money order.."
The lady came and received the money order.
She read the note:By your well wisher.
She thought:Since last 2 years I have been receiving money order from this person.I know who you are though you have not revealed your name.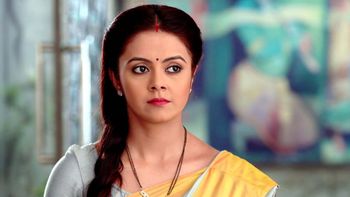 Ricky lit his cigarette

and smoked in Ahem's room.He felt suffocated and started to cough.
Ricky smirked seeing his condition..
Flash back….
The water was boiling.The steam was coming.Ahem held Gopi closer to the steam continuously without letting her breath properly.
Gopi pleaded:Please Ahemji..this steam is giving me a suffocated feeling.I am not able to breath properly.
Ahem smirked:Let it be.By having an affair with my brother you made my life itself suffocating.You experience it.


Gopi could'nt bear it anymore and she fainted.Without caring about her Ahem left the kitchen.
Little Ricky got shocked and seeing Gopi unconscious.He cried calling her:Maa…get up Maa..Maa..open your eyes.I can't live without you.
Suddenly Ricky thought:I have seen in movies people pouring water on unconscious person's face.I will do that.
Ricky poured water on Gopi's face from his water bottle.Gopi opened her eyes.
Ricky was relieved and happy.
Ricky:Maa!
Ricky hugged Gopi.
Ricky:I got scared Maa.When you were unconscious I got scared whether I lost you.How will I live without you Maa?Please don't leave me Maa.


Gopi kissed him emotionally.
Gopi:Don't be scared Ricky.Nothing will happen to your Maa when your love is with me as strength.I am living only for you Ricky.


Ricky:I am also living only for you Maa.
They hugged each other emotionally.
Present….
Ricky threw his cigarette and accidentally it fell on Ahem's foot.The hot cigarette burnt his skin and Ahem moaned.Ricky saw it.
Ricky:Oh no..
Ricky ran towards Ahem to take off the cigarette from his body.Suddenly he remembered how Ahem caused burns on Gopi's body with lit match stick.In anger Ricky backed off.
Ricky:You don't deserve any mercy Ahem Modi.You suffer.
Ahem's eyes were full of tears.He wanted to cry out,but Ricky was so heartless to him that he was not even allowed to cry out his emotions and get relief.Ahem tried hard to suppress his pain.
Ahem:I know I am the worst person in this world.I gave a lot of pain to innocent people like my wife Gopi,my brother Jaggi…and my only son.
Ricky:Wrong.I was not the only son.My mother was pregnant with your baby..and my sibling.Maa and I had even decided her name.But you brutally hit her..kicked her and thus she suffered a painful miscarriage.
Ahem's heart was paining more and more.
Ahem:God has punished me for that.That's why I am in this condition.
Ricky:No way.Whatever punishment you got was very less compared to the crimes you did.
Ahem:You may be right.But my days are less.I know that.You don't want me to apologize to you.But I want to apologize to Gopi before I die.Please bring Gopi here beta.
Ricky:I know where Maa is.But I won't bring here.She is so selfless that if you ask for pardon with your crocodile tears she will forgive you and you will get peace of mind.I won't let that happen.Because that will give you a peaceful death.I want you to die a painful death without any peace.You deserve it for killing my Jaggi Chachu without any mercy.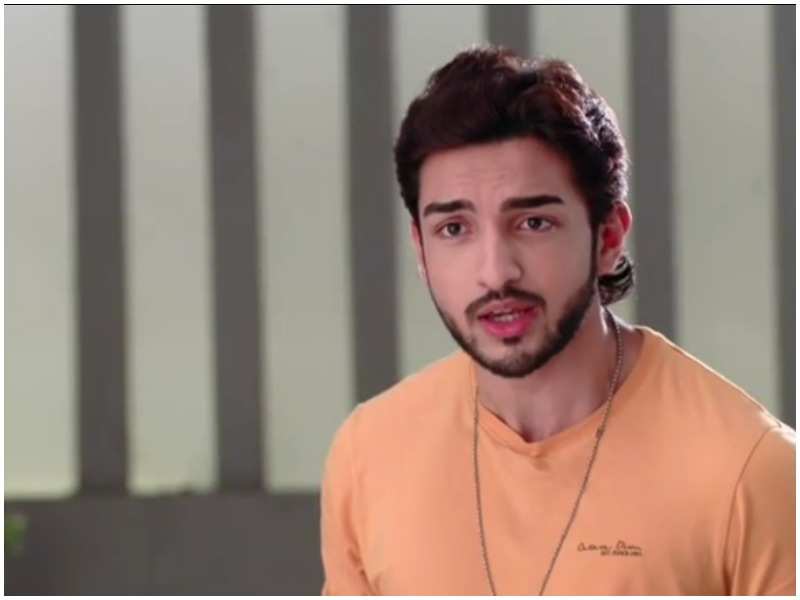 Ahem looked at him painfully.
Days passed….
Ricky saw Ahem in deep sleep.
He shook his body.
Ricky:Wake up.Enough of sleeping.
Ahem was motionless. Ricky moved his finger towards Ahem's nose and realized that he was not breathing.
Ricky's eyes got filled up with tears.
Ricky:Why am I crying for this man?He is not my father just because he gave birth to me.Just because I am used to seeing him daily I should not be sad to lose him.No…
Ricky started breaking things screaming.
Sita came inside.She was shocked.
Sita:Ricky…what happened?
Ricky giggled insanely:Finally he left this world and this impure house has become clean and pure.
Sita was shocked to know that Ahem is no more.
Sita:Ricky…are you not atleast a bit sad?
Ricky:Why should I be Sita?I am not sad.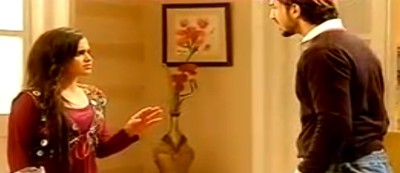 Sita embraced him emotionally.Unknowingly Ricky's eyes got wet.
Sita said in her mind:I know Ricky..unknowingly you feel sad inside your heart.
Sita could feel her dress getting wet with Ricky's tiny tears.
Ricky:I am happy that finally like I decided I will meet my mother.
Sita smiled emotionally.
A woman got up from the bed panting.
She:Hey Kanhaji…why I feel strange?Did anything bad happen?


She is none other than Gopi.
She opened her cupboard and took out her family photo-Ahem,Gopi and Ahem.
Gopi:Only in the photograph we were happy together Ahemji.I loved you a lot.Then why did you become so cruel to me?Why did you even snatch Ricky from me?I am all alone.I did'nt commit suicide though I lost interest in life and have no reason to live.Because I am scared to commit suicide.I am still haunted by how you tortured me like murder attempts.
Her tears fell down.
Gopi was cleaning her veranda.Ricky reached there.He felt emotional seeing Gopi after many years.He was reminded of his childhood moments with Gopi.
Aa aa aa aa aa… Kabhee khushee gham
Naa juda honge ham, kabhee khushee kabhee gham
Aa aa aa aa aa..
Gopi saw him.
Gopi:Who are you?What's the matter?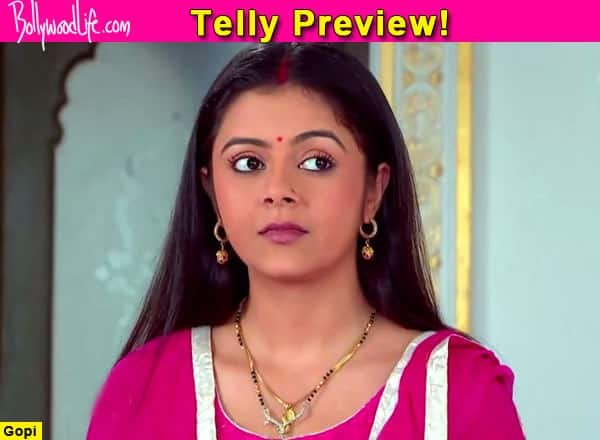 Ricky was silent.He was so emotional that he could not speak.
Meree saanso me too hai samaya, meraa jivan toh hai teraa saya… (2)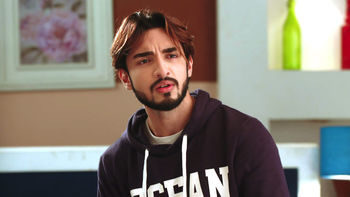 Gopi:You came here for stitching clothes?Did you bring cloth piece for stitching?
Ricky nodded in no silently.
Gopi:Then why?
Suddenly Gopi noticed his tearful eyes.She became speechless for a moment.Unknowingly her eyes also became wet.
Teree puja karu mai toh har dam
Yeh hai tere karam, kabhee khushee kabhee gham
Ricky's lips were shivering.
Gopi asked slowly:Ricky?
Ricky nodded tearfully.
Naa juda honge ham, kabhee khushee kabhee gham… (2)
Gopi smiled tearfully and hugged him.He hugged her back.
Subaho shyam charno me diye ham jalaye
Dekhe jahan bhee dekhe, tujhko hee paye… (2)
Inn labon pe teraa bas teraa nam ho… (2)
Pyar dil se kabhee bhee naa ho kam
Yeh hai tere karam, kabhee khushee kabhee ghamNaa juda honge ham, kabhee khushee kabhee gham(KKKG).