Main Maayke Chali Jaaungi Review: An relatable tale of mother-daughter's close-knit bond
Main Maayke Chale Jaaungi premiered on 11 September 2018 and airs at 8:30pm on Sony TV. The show is a light-hearted romantic comedy. It revolves around two simple and kind-hearted individuals, Jaya and Satya, who fall in love and get married. Jaya is a wedding planner, while her mother, Satya Devi, is a divorce lawyer. Satya stays over-possessive about her daughters. She ends up making mistakes in Jaya's love story.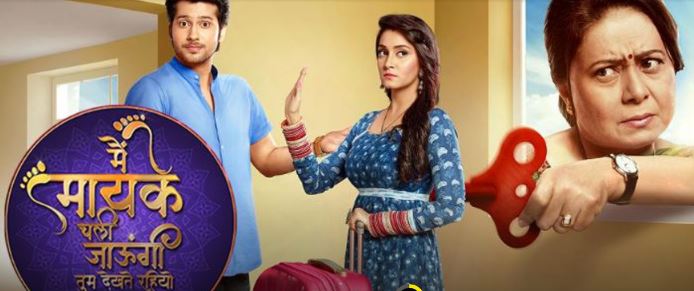 Jaya meets Samar during the wedding of Samar's sister. Jaya and Samar find each other the most suitable. Samar's family likes Jaya too. Samar marries Jaya and dreams of a happy life. Their marriage becomes a matter of concern for Satya, who doesn't believe that Samar and his family are noble people. She believes that nobody is too good in today's times. Satya gets interfering in Jaya's marriage only to ensure Jaya's happiness, but she rather gets troubling for Samar. Jaya and Samar's marital journey faces obstacles because of Satya.
Main Characters: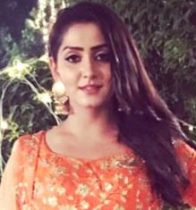 Jaya: Jaya is a cheerful, smart and sweet girl. She is a wedding planner. She likes the fun, tasks, ambiance and everything about weddings. She works with passion. She lives with her mother and sisters. She is very close to her mother. She depends on her family a lot. Her family is her strength. Jaya follows her mother's advice all the time. Jaya is very helpful. She is hardworking, discipline and positive. She believes in relations. She holds dreams of her own marriage, but is happy to concentrate on her career first. Jaya wants to help Satya in running the house. She wants to become independent and make the family proud.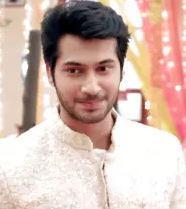 Samar:
Samar is a happy go lucky guy. He is very loving and caring. He is called the perfect guy. He is very much obedient and balanced. He is the most eligible bachelor in town. He is always blessed for his good virtues. Samar is very simple and down to earth. He doesn't have any attitude, that hurts others. He has always respected his family and kept their word. Samar is someone hard to find. He is very adorable. His humble nature impresses everyone. Samar tries to keep everyone happy. He falls in love with Jaya. His love story and marriage become the talk of the town.
Satya Devi: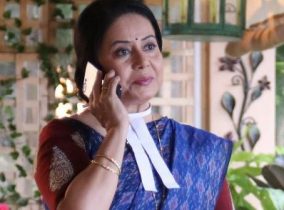 She is Jaya's mother. She is a supportive and doting mother. She has her own set of rules and principles. She can't bear injustice towards women. She believes in women empowerment. She is a strong and bold woman, who doesn't think twice before making any decision. She is a divorce lawyer by profession. She wants to mentor Jaya all the time. She guides her daughters. She is very much possessive about them. She has been an independent woman and wants her daughters to live independently, without any constraints from others. Her daughters mean the world to her. She stays concerned for their security all the time. She moulds her daughter in a way that they deal with their life's problems with much strength.
Cast:
Namish Taneja as Samar
Srishti Jain as Jaya
Neelu Vaghela as Satya Devi (Jaya's mother)
Mohsin Khan as Karthik ( Satya Devi's Son in law)
Maahi Sharma as Shikha (Jaya's elder sister)
Taruna Nirankari as Richa (Jaya's sister)
Lili Patel as Savitri Devi (Jaya's Nani)
Aditi Deshpande as Rama Gauri Shankar Surana (Samar's mother)
Hemant Choudhary as Gauri Shankar Surana (Samar's Father)
Vaani Sharma as Sarika (Samar's sister)
Priom Choudhury as Samar's brother
Dolly Chawla as Samar's sister-in-law
Prem Nath Gulati as Samar's grandfather
Kapil Punjabi as Samar's uncle
Manisha Purohit as Samar's aunt
Story So Far: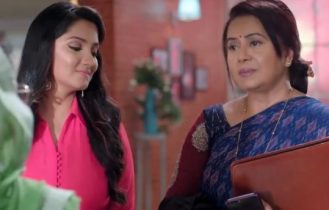 Satya Devi is introduced. The family living in Sharma House is controlled by Satya. Satya is a divorce lawyer and assures her clients that she will handle everything. On the other hand, her daughter Jaya is a wedding planner and assures her clients that she will handle all arrangements really well. Their professions are different, but they both are best in their work. Satya believes in breaking ties, while Jaya believes in joining relations. The bride feels nervous about the marriage and future. Jaya calms her worries and asks her to be positive. She inspires the bride by telling how she handles her work, when she isn't too good at it. She asks the bride to be confident and hopeful.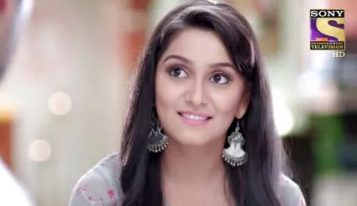 Jaya takes the bride to the mandap. She learns that groom's family didn't arrive. Jaya goes to pick the groom. Jaya travels across the traffic and reaches the groom. Jaya gets the groom to the mandap before the pandit leaves for conducting other marriage. She learns that the pandit was in hurry and left. She arranges a pandit on video call and gets the marriage completed. Everyone praises Jaya for being so wise, smart and good-valued. They wonder that Jaya's mother is such a Sanskari lady. Satya fights the divorce case and convinces the judge that a woman shouldn't stay in marriage if she isn't given respect by in-laws. She gets her daughter divorced for her betterment. Satya and her daughters walk in the wedding venue.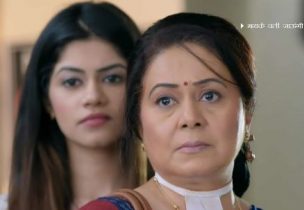 Everyone talks about Satya, the famous divorce lawyer, who doesn't spare anyone's relationships. Jaya defends her mother from taunts. She tells them that if a relationship becomes a burden, where a person doesn't get happiness, love and respect, then that relationship should be broken off and her mother helps people in such cases. She feels proud of her mother. Satya feels proud of Jaya. Jaya cheers her sister, and bonds with her. Jaya gets a new offer for wedding planning and happily accepts. Jaya meets the client, Samar's Dada ji, and gives a presentation about her way of wedding planning, with new ideas and traditional themes. Samar watches Jaya and gets impressed hearing her. Jaya meets Samar's family and explains the wedding theme, while looking at plain papers, since she has forgot the presentation file at home.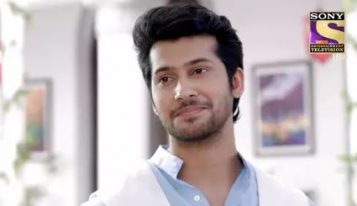 Samar helps her out. Jaya gets the job. She turns happy when she gets the signing amount. She thanks Samar for help. Samar likes her. Satya turns bitter towards her son-in-law. Jaya returns home and informs about the big wedding planning job she got. There happens a small misunderstanding. Jaya blasts anger at Samar. She gets informed that the family didn't like her traditional theme and her order got cancelled. She goes to return the cheque to Samar's Dada ji. Samar meets her and tries to explain that the groom's family didn't like her ideas. She doesn't like talking to Samar and rushes to clarify with his Dada ji. Samar falls for Jaya. He gets attracted to her beauty as well as intelligence. Their love story begins.
Our Take: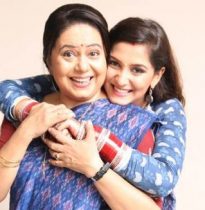 The storyline is very much relatable and crisp. It depicts mother-daughter relationship closely. Every mother is concerned for her daughter and gets more concerned post her marriage. Satya Devi's feelings for her daughter are presented well. The characterizations of Satya and Jaya are strong. They are poles apart when it comes to their profession, but similar minded about their independence, relationships and self-esteem. Samar's character of a sweet and adorable guy is much fictional. He is just another hero of a hindi soap. The comic elements are driven by Satya's interference in Jaya and Samar's life every now and then. Satya plays a major role in verifying their love story and testing Samar. Jaya blindly follows Satya. Jaya gets stuck between two roles of a wife and daughter.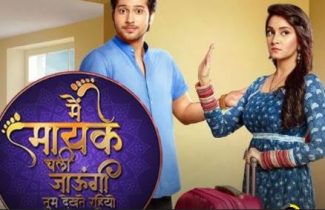 The show brings a practical and light-hearted take on post marriage phase, where couples appear perfect, but their situations aren't, only because of the families connected across. The leads actors are perfectly cast. Namish Taneja and Srishti Jain make a fresh and wonderful pairing. Their chemistry has started garnering applaud. Neelu Vaghela adds the drama factor, playing Satya Devi. She is much natural to connect with the audience. Supporting cast playing Jaya's short family and Samar's joint family is apt. USP of the show remains the romcom elements. From bright visuals, lavish sets, well-directed scenes, to colourful pleasant costumes. The show is a good family entertainer.
Overall:
The show's title is quite interesting, and lives up to the viewers' expectations. The strong portrayals of leads won't let you get bored.
Our Rating:
3.5 out of 5
Feel free to post your reviews in comments below. All off-topic comments will be deleted.