Zindagi ki Mehek brings a story of a young girl Mahek. She is an orphan and misses her parents. She earns love from her family by her cooking skills. She is regarded the queen of kitchen. She makes great food and wins everyone's hearts. She believes the simple funda of life lies in food, that good food is very important for a happy life.

The show brings Mahek's journey of life, how she comes up with rejections because of her simple looks and then wins the battles of life by her extraordinary culinary skills. Mahek gets armed by the only talent she possesses, that's great cooking. Sameeksha Jaiswal is playing the lead role in the show, opposite Karan Vohra.
Main Characters:
Mahek: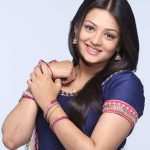 Mahek is a positive, simple looking and a cheerful girl. She has lost her parents when she was 12 years old. Since then, she gets inspiration by her mother's great words. She inherited cooking talent from her mother. Mahek started cooking from young age and now she masters the art. She likes to cook food and serve the family with love. Mahek spreads happiness around her by the her talent of cooking. She is full of life and takes everything in a positive way. She is very flexible to situations and can mend anyone's heart. She gets happiness in small things. She always succeeds to bring smile on everyone's face.
Shaurya: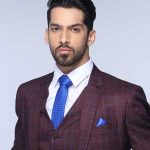 Shaurya is the guy whom Mahek knows as Karela King. He is her chat friend. He is handsome, smart, and rich guy. He is also a food lover and likes to experiment new dishes in cooking. He owns a chain of restaurants. He is one of the young business achievers and is much famous. He has everything in his life. He likes modern art of cooking, and does not like Mahek's traditional cooking. He is short tempered and ruthless in business, but he is very passionate about food.
Cast:
Sameeksha Jaiswal as Mahek
Karan Vohra as Shaurya
Kiran Sharma as Kanta
Hareesh Chawla as Jeevan
Tripta Lakhanpal as PD
Dinesh Kumar as Balwant Sharma
Shiny Dixit as Nehal
Story So Far: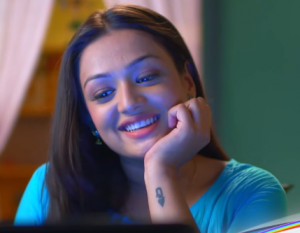 Mahek's introduction is shown. She prepares breakfast for her family by waking up early morning. Mahek's great grandmother/Par Dadi/PD advises her to go and sleep. PD is a big fan of Dilip Kumar. Mahek's aunt Kanta tells everyone about Surinder and Pammi coming to see Mahek for their son. She asks her daughter Nehal to make Mahek ready such that the proposal is fixed. Mahek goes to buy grocery and vegetables. She cooks food at a Dhaba and talks to Dhaba owner about the new proposal. Mahek's family makes arrangements at home. Pammi and Surinder come home with their son. The guy Ajay gets mesmerized seeing Mahek's sister Nehal.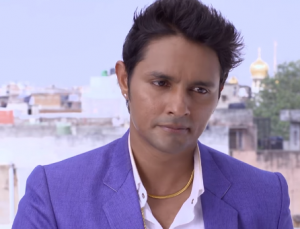 Ajay likes Nehal, who appears modern to him. Mahek comes and greets him. Ajay is not impressed seeing Mahek. He compares her with Nehal. Family sends Ajay and Mahek to talk. Ajay gets mistaken that Mahek works at Taj hotel. Mahek clears to him that she works at Taj Dhaba. Ajay wants an ambitious career oriented girl, while Mahek is simple girl who likes to cook food. Ajay does not like Mahek, as she has no big dreams. Mahek is really a good cook, who cooks food for her entire family and gets happiness. Mahek's family praises her infront of Pammi.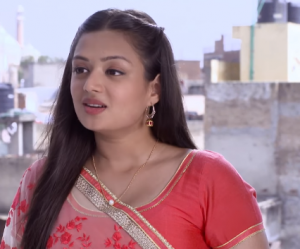 Ajay tells Pammi that he wants to leave. Ajay disapproves Mahek. Mahek's family gets curious to know what happened. Mahek tells them that she told Ajay about Taj Dhaba. They ask her why did she say truth, as she lost proposal by saying truth. Kanta and Jeevan get worried that Mahek lost this proposal also. Mahek cries as Kanta's BP increased because of her. PD consoles Mahek. Mahek is an orphan, and her parents left 5 lakhs FD for her. Jeevan tells his wife that he would spend only the FD amount, and not put any money from his pocket towards Mahek's marriage expenses.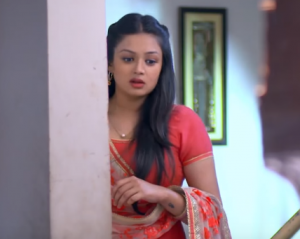 Mahek does not feel bad of Kanta's scolding, and believes Kanta and Jeevan love her a lot. Her cousin brother Mohit encourages her to make a sweet dish and make everyone happy. Mahek makes sweet dish, which everyone eat and like. Mahek talks to her mother's photo, and finds her mother's words true, that good food can mend heart strings. Mahek believes that she will find her life partner one day by the food connection. Mahek finds a chef Karela King on social media and likes his profile. She sends him a message and does not get reply. She follows his recipe and makes the chocolate dosa.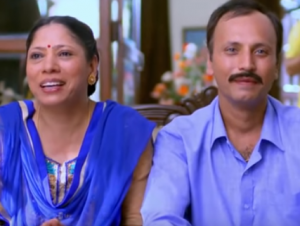 Kanta tells Jeevan to contact Surinder again, Ajay is jobless and hence he wants a working woman as wife. Mohit likes the chocolate dosa prepared by Mahek. PD calls old age home to send her son Balwant away. PD is angry as Balwant is always against Mahek. She is disappointed seeing Balwant hurting Mahek by his words. Jeevan goes and works at his saree shop. Mohit comes there and asks his dad to hire some salesmen. Mohit's friend comes to the shop. Jeevan asks Mohit to show sarees to his friend, and leaves with his wife.
Kanta and Jeevan meet Pammi and Surinder to talk about Mahek and Ajay's relation again. Kanta and Jeevan praise Mahek. Ajay tells them that he will not marry Mahek. Mahek realizes she is getting fat. She meets her friend Sonal and tells her about Ajay's proposal. Mahek tells Sonal that Ajay rejected her as she is not ambitious. Jeevan tries best to convince Ajay. Ajay does not change his decision. Mahek does not let old age home people take Balwant. The people start dragging Balwant and call him problematic. Kanta tells Pammi about Mahek's father leaving a FD for her. Pammi tells what all dowry she gave to Surinder at the time of her marriage.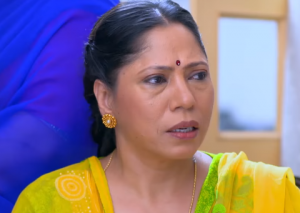 Kanta gets call from home and gets to know of oldage home people taking Balwant. Kanta and Jeevan leave. They come home and make the oldage home people leave Balwant. Balwant gets to know PD's step to send him to oldage home. He believes Mahek is brainwashing PD. PD tells Jeevan that she will throw Balwant out if he says anything against Mahek. Kanta tells PD that she has gone to beg Pammi to accept Mahek, but Pammi is asking for huge dowry. Mahek gets sad seeing the arguments at home.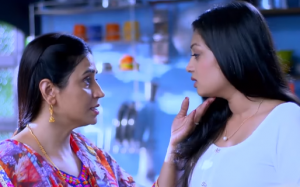 Mahek goes to Kanta and comforts her by her sweet words of love. Mahek calls Kanta her mum, and tells her that she will marry any guy Kanta chooses. Kanta calms down. Kanta decides to get Ajay's proposal back for Mahek. Kanta and Jeevan talk to elders about giving dowry to Mahek. Mahek talks to Nehal and Mohit about Ajay. Nehal finds them a big mismatch. Kanta feels girl's respect in her inlaws is decided by dowry amount. Mahek hears the elders' conversation and feels upset. Mahek gets the Karela King's message and chats with him. She tells him about her family finding a guy for her. Their chat ends and he removes her from friend list.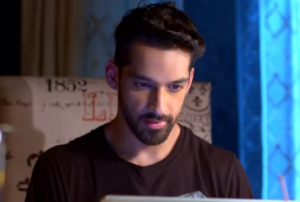 Mahek gets a shock seeing that. She messages him again. He asks her not to stalk him. He complains of his lack of sleep. Mahek finds him weird. Next day, she makes halwa for family. She posts picture of haldi milk and writes its good solution for good sleep. Karela King sees that pic and caption. He thinks about it. PD praises Mahek's cooking skills. Later, Mahek attends Sonal's Roka. Sonal's would be groom Vicky's family arrives with relatives. Sonal's father welcomes them. Sonal's family worries as they have prepared food for just 15 people and many relatives have come. Sonal's father sends Sonu to buy food parcels from the hotel. Sonu gets stuck in traffic.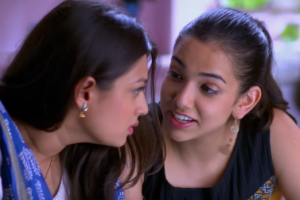 Mahek gets helpful and starts preparing food. Mahek does not have good resources to make proper food, but uses her smartness. Sonal and Vicky exchange the rings. Mahek prepares good dishes. Vicky's father compliments Sonal's family for arranging such delicious food. Sonal's father tells them of Mahek's culinary skills. All the guests start asking Mahek about she prepared tasty kababs. Mahek tells them those kababs are of pumpkins. Mahek's talent gets appreciated.
Our Take: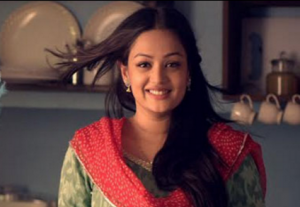 The concept of a homely girl getting self inspiration and proceeding in battling the life's problems is common. This show brings sweetness in the family drama. Its all fair and simple, without any complications of vampish characters. The track goes on a good pace. Supporting actors do a good job. Though the show has no popular faces and strong cast, the leads Sameeksha Jaiswal and Karan Vohra look fresh. Their chemistry as not much seen, as their characters Mahek and Shaurya are just chat friends. But, even then their coordination and sparkle is witnessed.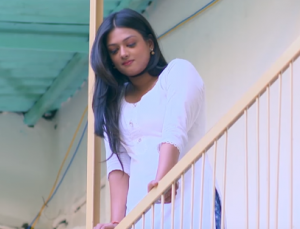 Sameeksha is close to real as Mahek. There is more to be seen of Karan. In upcoming episodes, Karan and Sameeksha's pairing would be more striking. Sameeksha appears the driving force for the show. With not much melodrama and manipulations, this show won't give you stress. The show would easily relate to any homemaker, food lover or someone driving inspiration from cooking.
Overall: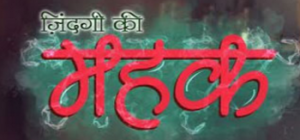 The concept is sweet and holds innocent appeal. One may watch the show for a change from scheming story-lined shows. Nice attempt from Zee tv to bring a simple and clean family entertainer.
Our Rating:
2.5 out of 5
Feel free to post your reviews in comments below. All off-topic comments will be deleted.