"Luvvv Uuuu!!…………Dr. Kabir Kapoor " Season 2 (Episode 1)
A big well decorated Banglow was shown…. everyone was looking well dressed….the guest was coming on the gate lots of servants stood for their welcome and was giving them one, one gold coins…..the guest were entering with gifts….and sat inside the chairs..
Rich businessman Mr. Inder Gupta talking with his some friends…. Then Rohini came to him…. Inder excused to his guest….
Rohini: Inder what happened?? you called to pandit jee??
Yes, you know what Rohini David wants to marry with Saanchi in the Catholic way in church…. but you know what?? David really kind heart person I told him that I want Saanchi's marriage in Indian way he agreed on that….
Yeah I know…
Yes…he smiled ok now see pandit jee came now go and ready to her…. after all you are her mother and this is Very special day of our life… and I don't want any kind of disturbance… do you get it??
Hmm… She nodded and went upstairs towards Saanchi's room.. She knocked the door.. But she found door was already opened… she went in the room where she shocked to see her she was crying badly… Rohini came near to her asked from her what happened?? Why you are crying??…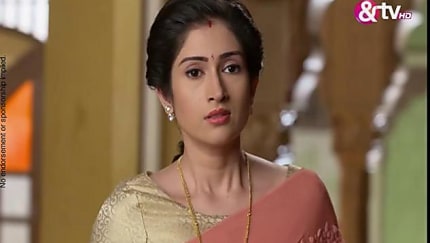 She wiped her tears and shows her one offer letter…
Rohini took letter and read…it was her training letter of physiotherapy in India's no.1 hospital SDCH.
What is this Saanchi?? When you got it??
Mom last night I received….. before that email came but I didn't saw and last night this is reached at me….Mom I think my destiny is calling me…Mom please do something I don't want to marry with David…I know he is Papa's business associate's son and he is very nice guy but I want to fulfil my dream first please do something…. she was consistently crying.

Rohini hugged her… don't cry my baby Mom doesn't like tears in your eyes as you know very well.
She nodded and wiped tears… but Mom I want to go there I know papa doesn't like my profession but I want to do this Mom… Please stop this marriage.
Okay calm down if you want to go?? Then there is only one way…. do as I say okk??
Really Mom ok I promise I'll do as you say.. Tell me what is the way??
She gave her bridal dress Saanchi wear it.
Saanchi shocked…but Mom…
Saanchi??? You forgot what you said couple of minutes ago.
Ok Mom..
Good girl.
When Saanchi goes for change then Rohini called someone.
Saanchi came out from washroom… Rohini saw and admired her she was looking really gorgeous in traditional Indian bridal outfits…


Rohini gave her kaala teeka… you are looking very much beautiful… she conferred to her a hand bag which was so heavy yet stylish.
Mom why you are giving me this hand bag??
Saanchi hold it… you will be need's for it.
She was trying to understand her planning… But on the time some girls came. And told them…
Aunty Uncle is calling to both of you… because David sat in the Mandap… pandit jee is calling for bride…
Saanchi tensed and looking at Rohini……ok you all go we are coming…Rohini said to the girls
Girls went.
Come Saanchi we have to go at the Mandap all are waiting for us…
Saanchi again shocked…ok Mom…said by controlling herself.
They reached at the Mandap….all were praised Saanchi for her beauty…
When marriage was half completed then one car came on the gate…. driver opened the gate all were stopped because Saanchi was stood….all stood after her… Saanchi looked at Rohini.
Rohini sigh her yes.
FB
When Rohini came for their Gathbandhan then she whispered in her ears that car is coming in 5 minutes so be ready.
FB ends
Saanchi ran from the Mandap by holding hand bag reached at the car and sat down by looking at her Mom and Dad… she held her ears by looking at her dad…
Inder shocked.
Precape:
Saanchi saved someone's life from the accident….she reached at Kapoor house.
So guys this is first part second part I'll post after my last exam which is held on 8 May…
If you liked it then hit the like button
Eagerly waiting for your comments..
Bye, luv Uuu All
Anosha(Anee)