Love Makes Life Beautiful Episode 38
Hai friends! I'm back with another episode today. From today the episode will reach you by 3 pm till Friday. After that morning posts will be resumed. Please bear with it till Saturday. Lets go to the episode.
Its Keesh's Anniversary day. After all morning Pooja and temple visit Keesh get some alone time.
Keerthi: Naksh one year has gone so fast
Naksh: Haan Keerthi..one year to our marriage and 3 years to our relationship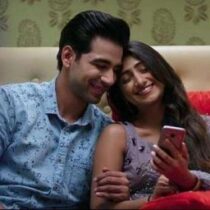 Keerthi: People say that marriage changes  life and it is true
Naksh goes to his cupboard and takes his tab outside. He brings it and sits near Keerthi.
Keerthi: Naksh whats it?
Naksh: Just reliving our one year memories.
He opens the gallery and switches the slideshow on
They hold their hands and reminisce their wedding functions.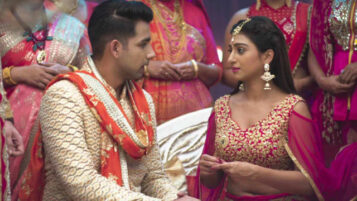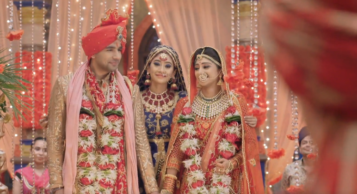 They remember their Honey moon days in Greece. Keerthi and Naksh remember their romance in Greece.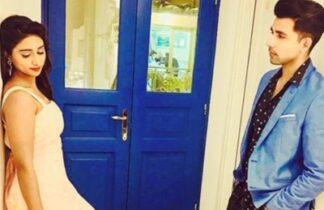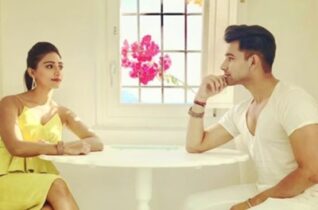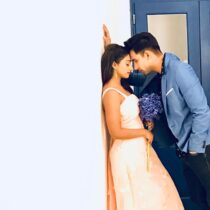 They enjoy the romantic bliss in Greece. Every moment remains fresh in their memory and they feel very happy to be together. The scene freezes on their happy faces.
The scene shifts to Kaira's college. Kartik and his friends come to the practice room. Kartik notices that Naira is sitting in a corner with a gloomy face.
Kartik goes to her and: Naira..
Naira doesn't talk. She looks up at him with tears in her eyes
Kartik: Naira? What happened?
Naira leans on Kartik and starts crying.
Kartik: Will anyone tell me what happened?
Megha: Kartik..woh
[Flashback rolls on: Naira gets ready for the costume rehearsal.  She suffers a wardrobe malfunction but doesn't realise it.
Tara and her friends notice it and start passing sly remarks on her. Naira gets embarrassed.  Vikrant clicks her pictures. Naira couldn't stop them from misbehaving with her. Just then Naira's friends come to her rescue.  Vikrant gives a mocking laugh and leaves with Tara and her friends. ]
Kartik gets angry. He holds Naira's hand and takes her with him.
Tara is with Vikrant  near the stage.
Kartik goes to them. He gives a tight slap to Tara
Tara stands there stunned.
Kartik: Aren't you ashamed Tara?
Tara: What did I do Kartik?
Kartik: Teasing a girl for wardrobe malfunctioning. What happened to Naira is purely accidental and can happen to any girl. How cheap is it to tease her rather than helping her rectify it
He sees Vikrant staring at his phone and grabs it.
Kartik: Naira..did he take your pictures in this phone?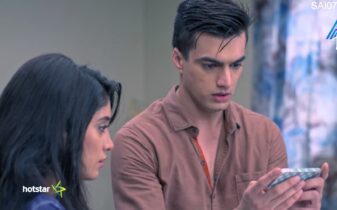 He takes the phone and goes to Naira
Kartik: I would have taught him a lesson long back but you stopped me,now see what has happened
Kartik deletes the pictures and throws the phone down. It breaks.
Vikrant: How dare you break my phone
Kartik: Its nothing before what you have done to Naira
Tara: Kartik..why do you value her so much..don't you realise that I love you
Kartik chcukles and: Love me? If you do so you then why don't you understand me. Tara..you tried to create distance between me and Naira by claiming that I ditched her to be with you for a whole day. And now you have made her embarrassed .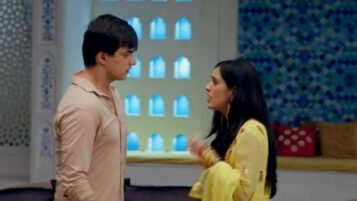 Tara: That's all due to love Kartik..and what I did today was intentional I agree. I could  not digest the attention she gains from you. That day I got hurt but you never bothered to look at me all you cared was her who was actually safe..that only made me behave like this
Kartik: Tara you say that your love for me made you like this then why didn't you understand that my love for her will make me a beast if you hurt her..hurt is either physically , mentally or emotionally
Tara: You love her? She is your..friend right..
Kartik: What? Oh thats an issue now..okay wait
He goes up to the stage.
Kartik: Friends may I have your attention please…I need to confess something here so that no other misunderstanding occurs again. This college is very special to me. I met a wonderful girl here..initially it was the bonding called friendship which brought us together but gradually I fell head over heels in love with her so did she and [He runs to Naira and brings her to the stage]  NAIRA IS MY GIRL. I AM IN LOVE WITH HER. I LOVE YOU NAIRA.
Kartik and Naira share an emotional moment as their friends cheer for them. Vikrant and Tara leave the place in irritation.
The scene freezes on Kaira's happy face.
The scene shifts to Anurag's office. He is in his cabin going thorugh some important files. His phone rings. The display shows an unknown number. He picks it up
Anurag: hello who is this?
Stranger: Anurag Goenka youu don't need to know who I am. Just answer me. Do you love your wife?
Anurag: What a silly question is this
Starnger: Just tell me yes or no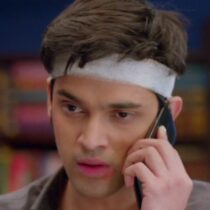 Anurag: Yes I love her
Stranger: Then you will save her
Anurag: What?
Stranger: You will do anything to save her right?
Anurag: What happened to Prerna?
Stranger: Nothing til now,if you want nothing to occur in future too listen to me..don't accept the Jindal deal. If not then I can't guarantee Prerna's safety.
The call cuts. Anurag is shocked and the scene freezes.
The scene shifts to Hospital. Akash is with Naina.
He gets a call. ItsViren
Viren: Akash am I disturbing you?
Akash: Not at all yaar. Tell me
Viren: Aditya's case is coming for hearing tomorrow
Akash: Ok no problem. Life sentence or death sentence can be tried
Viren: Yeah he has murdered 2 people and a kidnap too.
Akash: We will punish him at any cost. At what time is our hearing?
Viren: At 11 am
Akash: Okay done. I might have got the official notice but I haven't gone to the office for past 2 days. Thanks for informing yaar
Viren: Take care Akash
Akash: You too take care and take care of bhabhi too.
The call cuts.
Akash holds Naina's hand
Akash: Naina…you are always my support..tomorrow is a very important day…Justice is being served after 5 years for a closed case. I just wish you were with me…I really miss you yaar.
Akash breaks down.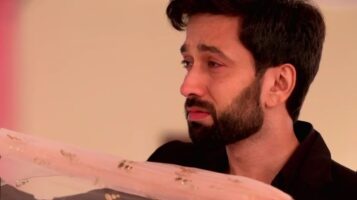 There is a tear drop in the corner of Naina's eye.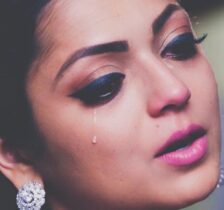 The scene freezes.
PRECAP: ABEER IMPRESSES MISHTI. KARTIK'S DREAMS ARE BACK. AKASH SEES NAINA OPENING HER EYES. IS IT HIS ILLUSION? IS PRERNA SAFE?
HEY GUYS DO TELL ME YOUR VIEWS ON THIS EPISODE IN THE COMMENTS BELOW. I'LL MEET YOU WITH NEXT EPISODE TOMORROW.