Love ka hai intezaar Twinj ff episode 101 new start of twinj life
New beginnings of  life their new starts.. 
Life is simple. Everything happens for you, not to you. Everything happens at exactly the right moment, neither too soon nor too late. You don't have to like it… it's just easier if you do.
Episode 101…
3 years later.. Germany..
First scene comes a beautiful morning happen people's running here and there others busy on road some romancing and cars running on roads so fast.The beautiful city Germany whole Germany covered by greenery mountains hills making this place more elegant and their architecture was really brilliant long and tall buildings and rhine river valley.
.One building view come eyes went on
building name It's A4 lines company..lets go inside see what inside in this?? Whole office interior was so elegant and classy making this office so beautiful and different from others. Number of stuff working there everyone was brilliant in their works. Because this company owner want everything is perfect don't want any excuses even his employees didn't give him chance they very well aware of his temper level. Everyone working so quietly because he doesn't like noise ?. This company owner named comes in Germany richest businesses Man's after all 200 hundreds networking line he handles together.Recently he received best younger businessman of the years many international companies working with him.What people like him about so much he gave homes and jobes those homeless peoples who dont have one time food he loved to help helpless peoples.
For many women's he opens schools, so they can teach in these schools and earn money for their kids didn't depend on him as well.And his wife who is the best event planner.She was working at her home because she doesn't have time so.But Handel her stuff.
Girl:give me file sir is waiting for this file.
She takes the file and went In her boss cabin.
She knocks the door and went inside.She looks at the man his back was facing her.He was standing near window looking at city.
Girl: sir. She went towards him and place file on desk. Make coffee for him. Sir today I fixed your all schedule. Miss Zoya want to meet with you before meeting what's say?
Man:okay.she went near him forward coffee mug. He looked at her and took his coffee. Slowly his face coming. He was revealed KUNJ SARNA. So finally you all know him. Many things change in his life but one thing his PA SARA QURESHI. Who still with him. Kunj was not that same Kunj which you all know. Many things he chance. It's almost 3 years happened he come to Germany. He left everything his all money. His nd yuvi company. Again he started working day night to give his family the best life which they deserve it. Properly he did because he wanted himself to busy in something.So he distracted his mind. How he handle himself it's only he knows after coming from India every second day become like hell for kunj. If he doesn't have his family beside him he'll kill himself just because of them he didn't take this step.His god knows from which pain he went though. Like a leader he hides his tears but one lady in his life just in front of her his emotions didn't stand anymore. He breaks down from inside he shows others he was very strong but not. all shocked comes in his life together didn't give him time to understand. He shows he is kunj when god didn't defend him how can humans can. Covered his painful eyes with his coolest glares fight with this world.
When he entered his step in Germany nobody knows him today everyone.
He lost everything in his life not money but apne.Now his heart didn't believe on any ones. Now India words didn't come on kunj Tongue. Neither twinkle didn't instead him to go India back. When kunj broke his all contract with his family means they broke with him even twinkle too she didn't call her mother and father even they don't know where is kunj and twinkle.Twinkle knows kunj how much kunj miss his family specially his mother and sister she doesn't want he saw her happy with her family and which give him more pain. They are happy with their small and sweet family now they had so many peoples and friends in Germany.Now they didn't wish more from god just wanted they stay happy in their life's and their beloved ones too. The two bro buddies who loving each other's more than real brothers those always stand for each other's at any circumstances.Today they didn't know about each other anything.Yuvraj and Kunj Partner In crime.
Why god did this them. They both are like two body and one soul type. They can forgot anything but without talk to each other they can't sleep.Today everything is changed in this 3 years Both didn't listen each other's voice too. woh kehte hain na
God did everything for our betterment but sometimes kuch aache me kuch bura bhi ho jata hai. Like Yuvi and Kunj separates from each other's. Life plays good and tough game with them. When this both together and play something it's impossible to defeat them today they are not together so loss.Time win, and they loss they never thought this day will also comes in their life they become so far from each other's. In whole journey we see twinkle suffering but don't know the main who suffered most it's kunj end of the day whole pain box comes in his hands. All chill out fun they both leaves without each other's it's incomplete just busy in their life's just for name's sake they live. They both are not less than any lovers ?.
But their way to do business it's same. No excuses no falsehoods.,when kunj heard MAA words he tear him lot now he doesn't have anyone whom he Calls MAA and Papa he was the one who wanted his family always connected in one knot he doesn't know it's break like anything it's become so difficult to connect them. Somewhere twinkle words still give him pain that he stay alone.But never showed her he loving her so much. Now he had his wife and kids or Nani in his life whom he called his.His all blood ones they already die.His heart always speaking usha name. His love increased for his MAA now more. His day started with usha face and end with her face.When twinkle pampered her kids he missed her MAA how usha and Anjali used to pamper him. When Rakhi festival comes his hands is empty he doesn't have his di who will tie Rakhi on his hand. This separation is very painful Kunj.
Kunj went towards his chair and sit and started checking file which Sara give him.
Kunj: I don't want anything happening at last moment like last time Sara.
Sara:yes sir I check everything Itself.
Kunj: okay and what about that model..
Sara: sir she is ready for do our brand Endorsement add.
Kunj:superb and give her payment in advance okay..
Sara:yeah..Sara went out of the cabin.
Kunj:everything is chance in my life expect Sara still she with me. Without thinking anything she left everything her and come with me Germany. Now I think without her my business can't went in this level she stood beside me. Kunj give faint smile just because of her cast religion Akash left her.
Our office love birds they are but. Don't know why god did this with good peoples. He started busy in his work later he went and stand and looking at wall where usha and anjali BIg photo hanging covering whole wall.
MAA and MY DI. Tears in his eyes. Hope you both are happy I don't know anything just because of you and your happiness MAA I didn't try to know about you anything it's very difficult for me MAA to stay away from you. Your face always coming in front of my eyes. In last time I didn't see you fully, see where my life take me. Milo ka fashala hai humare beach me MAA.After me you all happy in your family.
in painful voice but me toh unhappy hu
MAA without you both I'm incomplete. My childhood went so amazing but today I'm empty MAA.I snatch someone baby from her mother my karma make me away from my MAA in return. Whom I loved most in this world my god always snatch them from me.
MAA ho toh Teri jeshi MAA behan ho toh Meri Anjali Di jeshi. Today whatever I'm just because of you both. And you both are not with me. Kunj eyes went on side where Yuvi funny photo is there. And this kutta hoga kar raha hoga masti his nautanki never went and now may be his baby boy too become like him crazy ?.
Tere bina Yuvi haar buri cheez chod di jiss me we find our fun. Without you didn't took bottle in my hands because maza nahi aata hai na saale. This word uff I miss like hell. Mera sab chut gaya us raat ko.today we all become like anjaan and ajanbi. Just than one old lady with gray hairs she went in kunj cabin holding bag in her hands. She took step towards him and stand beside him keep her hand on his shoulder slowly. she to look at wall.
Lady: kab tak kunj you just giving yourself pain. Kunj slightly turned his face and look at her.
Kunj:kab tak I don't know now feeling like till my last breath Nani so she is Nani.
Nani: don't my kunj.You don't know when I see tears in your eyes what I felt. After seeing, you like this I always prayed to god don't take me I can't leave you in this condition you just pretend like you are happy but Teri nani jaanti hai na. Don't know me kab maar jau. Before she complete this words kunj place his hand on her mouth.
Kunj: no Nani.. don't say this. Nani cupped his face and wiped his hide tears.
Nani: I'm just kidding ?. I'm not going anywhere and you know na I'm ever green. Kunj smile slightly.Bas kunj I just wanted this smile on your face.Jab tak you are smile I too. Sab kho diya mene tujhe nahi kho shakti me kunj. After you where I'll go Meri beti chali gai apni MAA ko chod ke upar wale ek beta bhi diya But just for name' sake he never asked me how I'm.
Kunj: bas my sentimental nani.. He kissed on her forehead. I'm here Nani for you and you are not alone.I have you and you have me awesome na. He hugged her. What are you doing her at this time.
Nani: today I make your favorite food, so I come.
Kunj: hoo. What about them..
Nani:both of them sleeping peacefully. This twinkle didn't sleep at night.
Kunj: he disturbs her sleep whole night so.
Nani: haa woh bhi hai.. you come with me.
Let's have lunch.
Kunj: Nani you sit I'll meet with Zoya and come.
Nani:no no do your all works afterwards now have your food look at yourself you become so bony.
Kunj: acha. Good after see no one believe that I have kids ??.. they both sit on the side couch area. And Kunj tell his pa tell Zoya wait for sometime. His family his first priority like always. Nani open lunch box the food smell coming so amazing really she makes kunj all favorite dishes. She makes food plate for kunj. Smell is awesome I'm tempting. Nani started feeding him with her hands kunj really loved food. Hmmmm Nani.. in not sense Arey Nani you and MAA food taste same. Kunj realized what he said just. He stops and look at Nani face.
Nani:right after all I teach her. Don't become sad kunj you'll miss usha in every step of life it's natural and I didn't tell you stop this.
Kunj: hmm MAA ne ke baar bhi mujhe call nahi kiya Nani that she hate me this much.
Nani:no kunj MAA never hate her kids she loves. You eat just. Both feeding each other's had good moments with each other's. After lunch.
Kunj: thanks for amazing lunch nani okay I'm going I'll call driver he takes you..
Nani: I'll go my friend is waiting for me I'm going for shopping today..
Kunj: great go ahead.. buy it something for yourself rather than others.
Nani: hmm.Kunj take his phone and went in basement area where he used to meet his clients.Nani went with her friend for shopping out.
Zoya was waiting for kunj. Kunj went towards her and shake their hands and take sit.
Zoya: hi kunj.
Kunj: hi.. lets start the work.
Zoya:yes.She open her laptop and started showing Kunj pictures all.
Kunj:good but this angle is fine try something else.
Zoya:okay. But money will be invested so much as you know.
Kunj:I know Zoya than final the deal they both sign on the legal papers.
Next side.
Sarna [email protected]•…
A Big hug bungalow comes it's so big mansion really appreciated who did this bungalow work.Whole sided of this mansion long and green trees was there and no such crowds was there very peaceful place. Guards was standing twinkle and Kunj family staying this palace type of bungalow you can say palace it's really almost type of palace.mansion interior was very elegant form of vintage and classly mixture type.Pool side was too big where they can relax many relaxing chairs was there.Members are very less in this mansion they used this mansion fully.All servant was great in their work for a small thing kunj had servant for his family they can stay without tension still Nani and twinkle working along with them. Garden area many playing things there kids can play here easily because kunj didn't allowed them going out without him he is very much possessive about his family safety because kunj has many businesses enemies.He provides everything in this house for them. Sometimes Kunj talk to with this mansion walls even they too find him lonely and alone. Place was so big but no one who stay here and filled this place fully.
How they used to stay in Sarna Mansion India. Let's go in twinkle and Kunj room see what Mrs. Sarna doing our beauty queen sleeping beauty ?. What chances comes in her..
Room was very big two-sided windows one big balcony was too here.King size bed they all can fit. And in side closet room as well.And one small bed to in side.
Camera went on bed where twinkle sleeping peacefully beside small baby.Its their routine sleeping whole day and wake up in night like owls. Kunj didn't disturb twinkle in morning Itself he got ready and went for office he knows while she to get tired these littles sarna's very tough to handle ?and this new one toh baap of theirs. Mammas baby he is.Twinkle slightly moved she stretch her arms and take yawn open her eyes with smile. Twinkle get up and sit there and look at near herself.
Twinkle:aww my baby she bends down and kissed on his cheeks.Twinkle slowly because his sleep is very raw.Her eyes went on clock she sees the time and get shocked like every day.It's 4clock.
Uff I sleep so much Nani ji get bored again.Twinkle wearing long night gown!
I'll take bath before he wakes up but if he wakes up than what I'll do it. I can't leave him alone last time he falls down in sleep.
Twinkle call female servant and give her Order stay here till she come back.Twinkle went in washroom she took quick shower later she come back and get ready nicely. Day by day she become more young ??.
Servant went downstairs.Twinkle admirer her baby who sleeping and looking so cute.Twinkle went and sit beside him. Twinkle took him in her arms and caressing his hairs. She slowly wake him Arsh wake up baby yes he is ARSH KUNJ SARNA. He too went on his father and on siblings, that makes twinkle jealous sometime ??. But arsh is more cute than his siblings 100 times if anyone sees him didn't want to leave him feel like eat his chubby cheeks. He is 2 year old. Arsh slowly open his eyes and look his mother. Held her mangalsutra.
Arsh: ma..'mma….. in breaking voice.
Twinkle: yes my baby good morning. See what you did with me chance my all routine you make me sleep whole day with you and wake up me in nights why baby see.
Arsh:ahhah..
Twinkle: let's have bath than mamma and baby play together okay. Twinkle take him in washroom small baby bathtub for him. Twinkle fill the tub with water and take out his clothes and place him and give him bath he just enjoyed it in water moving his legs and hands or make Twinkle wet.. after bath twinkle warped him in towel went in room back.Germany Weather is very coldly.Twinkle take out his clothes and make him ready he look hell cute. After this twinkle lift him and went downstairs servant went in their room to clean now.Twinkle make baby sit on his baby chair and went in kitchen make his milk. She come and laid down him on her lap and give milk bottle in his mouth and with one hand she had her breakfast too.After sometimes later.Twinkle lift baby and he rest his head on twinkle shoulder. Nani went for shopping again ?. She went near window and seeing outside view little bit snowfall started. Twinkle patting on Arsh back.3 years has been passed away.So many things has changed in our life's. Feels like kal ki hi baat hai maano.We come from India to Germany.My babies and Kunj.Our Starting days went so terrible after coming him everything become normal.Again kunj ka baby girl dream didn't come true but Ansh win?.Our families everything left in India only.Don't know how they are MAA Papa mahi.This separation is fine but kunj pain horrible in Starts what he makes himself. Leave it we are happy that's good but kunj not I know he just pretended that he is happy.I miss his that smile today that smile lost somewhere. Just for his kids most for his daughter he become normal Kunj inside himself he is not old Kunj anymore everyday he craved for his family.
I always wanted separate house and stay peacefully with my kids don't know like this happened.I become happy but kunj happiness went.Thanks Nani ji she is with us if she isn't it's very difficult for me to handle Kunj.We are happy in our life. No tension here. Just than she heard someone voice twinkle turned and find Nani. Twinkle give smile to see her good you come.Nani went towards her.
Nani: finally mother and son wake up.
Twinkle: sorry ??..
Nani:no beta.
Twinkle:what you buy for me.
Nani: I'll show you first let me sit.
Twinkle:yeah.They sit twinkle give Arsh to Nani and went in kitchen brought water for her. She come back with water and give to Nani and take back Arsh.Who busy in sucking his thumb. Did you have your lunch.
Nani: yes what about you.
Twinkle: no .
Nani: I went to kunj office take lunch for him today had my lunch with him only.
Twinkle:awesome Nani ji he just eating that nonsense food.
Nani:today I make all his favorite dishes go and you have..
Twinkle: hmm I'll. Twinkle give voice to servant and tell him make one plate for her. Servant bring for her and give to her.
Nani: la Tere laal ko mujhe de.She took him he does drama to go to her. Sometime leave your mamma. Twinkle having food.
Twinkle:wow Nani ji it's so tasty. My baby sit for sometime in your father Nani lap. Leave give rest to mamma. Twinkle take plate and drink water.
Nani: Twinkle make tea for me please.
Twinkle: yes Nani ji. Twinkle make tea for Nani after she takes tea and give to her. Arsh want to come to twinkle. Aaja. She took him.
Nani: Teri haatho ki chai pe ke my all headache went away. Your professional servant wasted didn't make my type of tea don't know why kunj keeping them.
Twinkle laughing.
Twinkle: true Nani ji but this house who look. I toh can't. He makes so big mansion.
Nani: right we are five people don't count this one hand size baby ??..
Twinkle:hhhaah nani ji even you too calling my baby like this. Kunj and his kids giving him new names always.Twinkle kissed on his cheeks still my baby is so cute they all jealous of you.
Whole day passed like this day change into night. Kunj done his all works.He sits in his luxurious car and left for home.Soon he reached he come out of the car and went inside. He was busy in call. Kunj eyes went on floor everywhere toys scattered all over house he gives smile. Nani come and see kunj.
Nani: finally you come..
Kunj: yup.. they both sit.
Arsh playing alone while servant standing around him keeping eyes on him because twinkle busy in kitchen making dinner along with chef. While playing Arsh hurt itself he started crying servant took him and come to in hall.His crying voice echoed in whole mansion.what happened to him servant give him to kunj. He look at Kunj and make puppy faces even Kunj make same faces Arsh see this and cried more..
Servant: sir while playing he hurt himself so.
Kunj:okay where is twinkle.?? Call her..
Kunj wiped Arsh tears and kissed on his cheeks and Kunj slightly lift up him to make him laugh. But he is in no mood he cried more hard now..
Nani: tera beta bhut muskhil hai iss ko chup karwana kunj.
Kunj:see Arsh what Nani saying about you.No my baby is so good hain na.Kunj get up and lift him walking around here and there rubbing his back.
He is my second son Arsh Kunj Sarna. Meaning of Arsh is sky and he is my sky.
Nani:kunj give him to twinkle. See him kitna roh Raha hai yeh..
Kunj:Twinkle where are you come and take him.
Twinkle:Kunj please 10 minutes more I'm coming.
Kunj: suna mAmma ne kya bola.
Arsh:hmmm. Ma…mma… to see his sad face kunj went in kitchen and see twinkle busy in cooking. Chef see kunj and excuse them.
Kunj:what is this twinkle chef is here for this you see him leave this cooking.
Twinkle:offo kunj can't you handle him for sometimes.
Kunj: Arey I'm ready, but he didn't stay with me he wanted you what can I do in this.
Twinkle:ka hua mele baby ko Papa is not good na see kitne mote mote aansu.
Arsh jumping for to go to twinkle.Wait I'll take you.Twinkle wash her hands and take him
Chef come do leftover work.They all sit in living area.After coming in Twinkle Arms he kept quiet. How's your day..
Kunj: good what about you how much mother and son sleep haa.
Nani: bhut ??..
Twinkle: you all blaming me he didn't let me sleep in night.You toh sleep kunj peacefully.
Kunj: yeah ?.. change your and his timing twinkle. And what happened about your event..
Twinkle:nothing workers doing their works
I stop for sometimes Kunj it's become so difficult handling this all along with him.
You go and get freshen up dinner is ready okay.
Kunj:hmm. He went upstairs goes in his room and find his night dress already keep on side.He takes and went in washroom get freshen up. Everywhere just Arsh toys babaji.He went back downstairs they all sit for dinner.Twinkle make Arsh sit top of the table. Servant served them food.
Nani: yummy food twinkle.
Twinkle: thanks Nani ji..while Arsh playing with spoons making sound. Itself he gets happy.
Nani:when they are coming kunj??
Kunj: don't know Nani I'll ask..
Twinkle: hmm without them I'm got bored whole house is so lonely without them.
Kunj:hmm.They enjoyed it lot.
Twinkle: they are lucky at least they can go and roam look at me and Nani ji just sitting in this house kunj you didn't take us anywhere. Just busy in your work.
Kunj: first get fine fully with him where you'll go.
Twinkle:Kunj I'm fine see.
Kunj:yeah I can see how much.They completed their dinner and sit for sometimes together later went in their respective rooms.Outside snow again started. Kunj sitting on couch doing his work in laptop while twinkle sitting Arsh all necessary things.Arsh who laying on middle of the bed playing with his legs.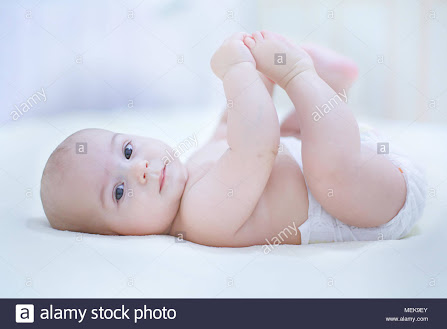 He is just in diaper.Suddenly he started sneezing. Kunj see him.Twinkle yaar make Him wear warm clothes he get ill after a month he get fine again you wanted this haa. See weather is so cold in this weather you kept him without clothes.
Twinkle:sorry he love this.Twinkle bring his warm clothes and make him wear covered him fully. And now you stop your work please at home too you do your work kunj that's not good spend sometime with me.
Kunj:acha..he closed his laptop and get up and went towards bed sit beside twinkle.Twinkle take out chocolate from side drawer eating. Kunj look at her face.
Now I understand why this three of them love this much chocolate after all went on their mother.. stop twinkle.
Twinkle: huhu. I love chocolates you know na.She give small piece of chocolate to kunj.They lay in sitting position and admiring their baby who happily laying in middle.Kunj took his one hand and kissed on his palm. Twinkle kissed on his cheeks.
Kunj:now let me play with him you have whole day. ?.
Twinkle:acha.
Kunj: hi my little rabbit ?. How's you. Did you miss Papa. Arsh held kunj cheeks.
Arsh: ahhhhaaaa pa… pa..bh.. ai..,,
Kunj:Bhai isn't here my rabbit.
Twinkle: tell them don't mess with my baby they both just teasing him make him irritated. Kunj laugh out..
Kunj:acha.Even they are too yours babies. ?..
Twinkle:really kunj they both didn't let him stay in peace one coming from here and other from there and tease him. And you know him once he started crying didn't take name to stop so easily. Kunj don't go tomorrow office so early.
Kunj: why??
Twinkle:did you forgot kunj.Kal Arsh ka Docter ka appointment Hai na and his vaccination as well.
Kunj:okay you tell me what time I'll come back from office. And what Docter tell about you twinkle..
Twinkle:fine kunj.Twinkle look at Arsh. Hope he is fine. Arsh was very weak he didn't look like he is 2 years old.Twinkle and Kunj taking care of him giving him the best treatments he was weak since birth. Twinkle and arsh suffer lot.He is so thin Kunj.I'm giving him everything perfectly on time still.
Kunj:I know twinkle don't take tension he'll get fine too.He is not first your all babies is same ??.They made us run behind them lot now we get relief from Ansh and Aayat don't you know.
Twinkle:yeah. Call them now soon I'm missing my babies. Arsh started making sound twinkle went in washroom to change her clothes into nighty.While Kunj went down make milk bottle for him and come back again.He give in his mouth. Twinkle come and they both lay down and beside him off the lights. Arsh looking at his parents.They both together kissed on his cheeks he is so cute my baby. Twinkle and Kunj talking to each other's while Kunj don't know when he sleep twinkle look at him and give smile. She went near Him and kissed on his forehead covered him with duvet and see Arsh too sleepy.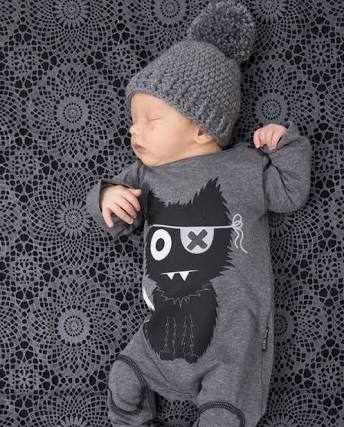 Twinkle admiring father and son. Babaji please give my kunj happiness back to him.This hidden sadness killing me lot, twinkle cuddles arsh and she to sleep..
EPISODE END…
Pre-cap: Ansh and Aayat come back from Poland,many more unfold things..
___________________________________________
How was the episode??
Hope you like it??? Don't know.
Finally twinkle and Kunj staying peacefully in their world still somewhere they are unhappy.
Bye love you all.. thanks for your lovely comments ???… shocked lagana kunj is not Ushar son heheh..