Love is Pure – YRKKH FF – Episode 1
Vanakkam friends here is the first episode of Love is Pure 🎉 Before going to episode I want tell you something that this story is in tamil only but some words are in hindi also and I'm writing my first story so please forgive me for the any mistakes okay any other delay let's go to episode
A episode start with Singhania Sadan Akshara doing poojai for god after poojai she went kitchen she cooking breakfast Keerthi came to kitchen
Keerthi : good morning aunty
Akshara : good morning naksh eluthuthana
Keerthi : he woke up and he get bath
Keerthi helps Akshara with cooking
Naksh came downstairs
Naksh : good morning amma
Akshara : good morning
Naitik came downstairs with talking with his PA
Naitik: Okay Santhosh you send me emails naan check pannittu solluren okay
Naksh: Good morning appa
Naitik: Good morning naksh
Naksh: Appa namma office la vacancy post irukka
Naitik: two post vacant irukku why naksh
Naksh: did you know my friend Vinod
Naitik: your college friend right?
Naksh: yes avan taan before he works in hcl but avanukku anta work la interest illa so he resigned the job I meet him yesterday  avan namma office la vacancy irukkanu kettan but naan Unkakitta kettu solluren sonna
Naitik: Ask Vinod to came to our office i will interview him then only we consider he suitable for this position or not but why naksh Why are you reluctant to tell this? that's also your office only. Naksh smiles
Note: (Naksh runs a restaurant same like serial)
Naitik: Akshara did Naira wake up they hear music from upstairs
Naksh: Unka princess wake up Everyone smiles
Scene shifted to room
One girl dancing front of mirror and getting ready for office she none other than our heroine 🥳🎉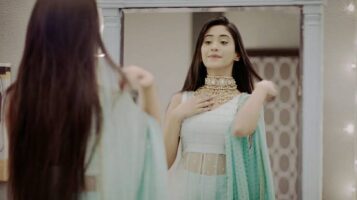 NAIRA SINGHANIA🎉🥳
Naira came downstairs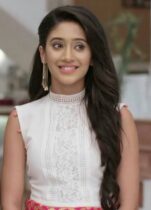 Naitik : Good Morning princess
Naira : Good Morning Appa santhosh sent email to us
Naitik : haa princess check pannittu sollanum which companies meetings are we have today
Naira : appa today we have meetings with RK GROUP company and one video conference with JR GROUP and that time news plays in tv in that news Goenka's win award for best diamond company in India
Everyone see that news Naitik become annoyed with that news
Naira : what happened appa why you look tensed
Naitik nods no
Naira : appa are you sad because of the news appa don't worry we get This award in next year
Naksh : haa appa why are you worrying about this
Everyone thinks that Naitik annoyed because of the award but Akshara know the reason for Naitik furious that will be secret 😂
Scene shifted to Goenka house Manish talking with someone
Manish : Thank you Mr Praveen okay Thankyou
Suhasini : who Manish
Manish : Praveen maa he congratulated us for winning award
Suhasini : it's big thing Manish we have to conduct a  big function for this victory
Manish : sure maa what happened Swarna do you not happy for we got this award
Swarna : it's not like that I'm happy
Suhasini: Swarna Is breakfast ready
Swarana: Innum illa in 5 minutes it will be ready
Suhasini: where is Kartik
Swarna: he doing workouts in upstairs
Scene shifted  One energetic boy doing workouts 💪 he is none other than our hero 🥳🎉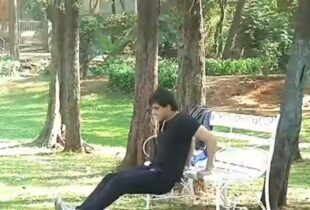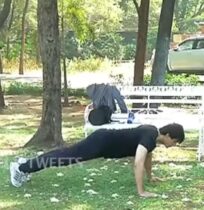 KARTIK GOENKA a CBI officer🥳🎉
After finishing workout he gets ready for office and he come downstairs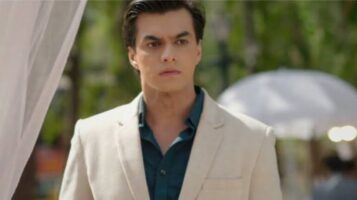 (Kartik is Manish Swarna's own son)
Manish : kartik Did you know that we have won the award for the best diamond company in India?
Kartik : haa appa chachu told me congrats appa
Manish : If you join our company you will get an award like this
Kartik : appa My goals is to do what we want and win
(Note: Manish and Suhasini are not happy with kartik chosen CBI job because they want kartik to join thier companies)
Okay friends here is the first episode of Love is Pure I know it's boring but I'm trying write interesting so okay let me know if you all like this episode or not
Author
Vikasini
♥Stay Home And Stay safe 🙏