Love Everyone Like Yours – Episode 14
Hello guys, thank you everyone who read and like this FF. Thank you Tanshi, Anu and Jasmine.
---
CONTINUATION:
SHEKAR'S HOUSE:


Bela: Mom i will miss you.
Swara: me too mom.


Ragini: i will miss you like how i miss your cooking.
Yuvi: always thinking about food.
Shekar: so no one is going to miss me.
All 3 hug him: we will miss you too dad.
Yuvi: let's go.
Swara: still there is time for flight Yuvi.
Yuvi: Bhabi we will go to movie. From there we will go to airport. No more emotional scenes; only fun.
Ragini: wow Yuvi, for the first time you uses your brain. (Yuvi frowns)Which movie?
Yuvi: horror movie.
Bela: then there will be no fun Yuvi.
Janaki: i won't come.
Yuvi: aunty please, then when we will meet again we don't know?
Shekar: i am with you na Janu.
Youngsters: OHHhhhhh
Somehow they convinced Janaki. They went to movie. Shekar, Ragini, Bela, Janaki, Swara and Yuvi they sit in this sequence. Movie starts, janaki is shivering. Ragini from back without knowing to Janaki touch her with chill hand. Janaki screams. Everyone look at her. She hides her face.Bela hold her hand.


Ragini suppress her laugh. Then in screen smoke is coming out of chimney. Yuvi hisses in Swara's ear bhabi. Swara jerked.


Yuvi laughs. Swara hits him.
---
ADIYA'S HOUSE:
Adi is sitting in living room sofa. Zoya is cleaning the room.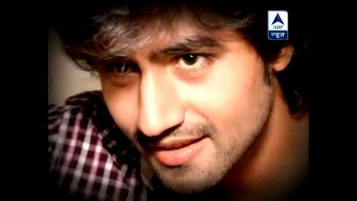 Adi is watching her activities.
Zoya: what?
Adi: simply admiring you.
Zoya(blushes): Adi next week our exams will start. Go and study.
Adi: then you too come with me.
Zoya: if i accompany you, you won't study. I know.
Adi: then what will i do?
Zoya: that i don't know. First go to your room. Go.
Adi: if you want me to study, you should come outing with me tomorrow.
Zoya: oh god. Ok, i will come.
Adi: pakka.
Zoya: Pakka, go now.
Adi moves from there. Zoya smiles at him and turns to do her work.


Unexpectedly Adi hugs her from back. Zoya feels current shock in her nerves.
Zoya: Adi leave me, this is not right. If someone comes.
Adi: so what i am hugging my fiancee.
Pooja: Zoya bring that Broomstick here.
Zoya: haan bhabi.
She releases herself from Adi. He tries to hold her hand but she push it aside and went.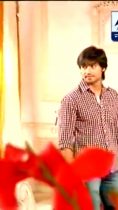 Adi smiles at her disappearing figure.
---
AJITABH HOUSE:
Ajivish room, Aji is in call.
Aji: shall i know whether Dr. Varma is available this evening?
Female voice: sir, shall i know when you met him last?
Aji: 5 months back. My check up is dated today by him.
Voice: sorry sir, he went abroad 3 months back. Shall i arrange your appointment with anyother?
Aji: thank you, may i know where he went and his number.
Voice: sorry sir, we don't know anything. He just send fis resignation by post and left.
Aji: how do you know he went abroad?
Voice: our dean try to reach him and came to know he and his family left our country.
Aji: fine, thanks.
He disconnects the call. Vish looks at him curiously.
Aji: he is not in our country at all. This too flopped.
Vish: atleast we know that he is not in our country na. Sometimes your brain also working Aji.


Aji pulls her to him and hugs her.
Aji: if it works properly long ago means i would be a dad by now.
Vish(blushes): don't worry after to this case, we will plan for it.
---
ADIYA HOUSE:
Noor: i won't speak with you Arjun. You not at all care to spend time with me.
Arjun: Noor, please yaar. My sweety na. There is lot to remember in my course, lot of sections.


Noor: Me too studying Arjun that too my final year. Yuvi bhai is in final year but he is spending time to see Mahi who is not yet accepted his love. But you didn't have time to spend with me.
Arjun: that's not like that Noor. If you are with me i forget everything. Just till this sem over  after to that i will be with you full time.
Noor: no need to be full time, just 1 hour or atleast half an hour.
Adiya where in Zoya's room.
Adi: this Arjun and Noor where always quarreling.
Zoya: there will be small small fights between every couple that will make their bond strong.
Adi: let them. We will study first and then.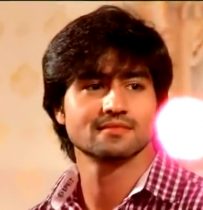 Zoya(eyes him): and then?
Adi: nothing.
– to be continued.