Hi all!!!
Scene 1
Sona gets shocked while standing at door.
Kumud sees her…
Kumud: Sona di…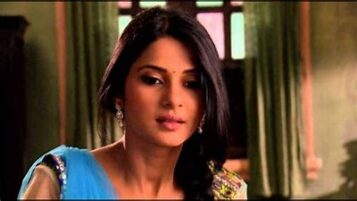 Everyone turns and see sona.
Suman: Sona, good that you came. Look at Rudy, he has changed after marriage. Preesha slapped pari.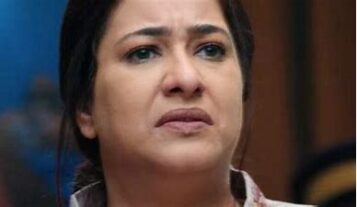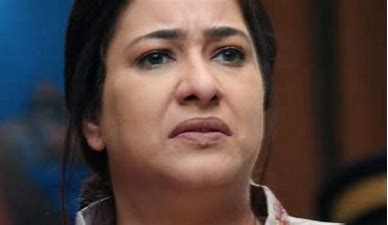 Sona: Yes mom, I saw everything. Even I'm angry.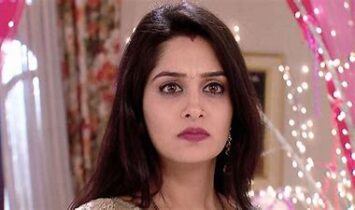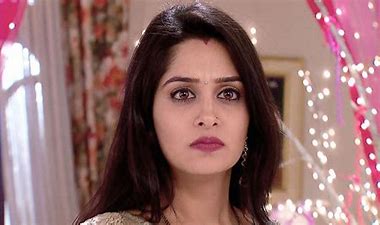 Sona comes in rage and slaps pari shocking all others. Rudy and Preesha makes a determined face.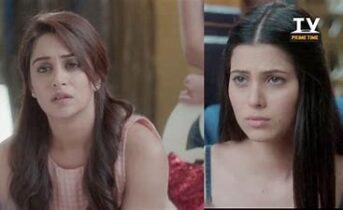 Suman: Sona, what have you done? Why everyone is slapping her?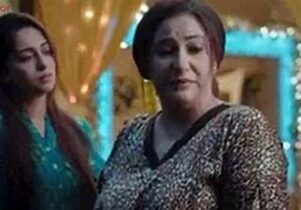 Lakshmi: Yes, please someone tell us what is happening here?
Sona: Ma, you love preesha a lot, right? What happened now? You raised hands on her just because she slapped your daughter. Pari deserves this. Thanks, Rudy, for informing and calling me here.
Rudy: Preesha are you shocked?
Preesha: Yes, how did you get to know the truth? I didn't tell you.
Rudy: I noticed the tension between you and pari. And also, I kept thinking about Pari-Ajith dance and their relationship. Even Pari is going to job in his institution. So, I had a doubt. When Pari went to bath, I checked her phone and saw a lot of calls to ajith and also, I read the messages. When you came into this room, I stood out of the room and listened to everything. After checking phone, I immediately told sona di everything and asked her to come.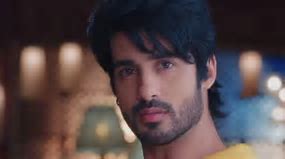 Preesha: There is no wrong in pari. She got deceived in love.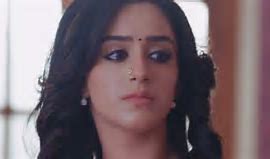 Sona: There is a mistake. She can love but how could she cross limits.
Suman: What crossing? What are you talking about?
Preesha tells everything which shocks suman and Lakshmi.
Saras: We should not leave ajith. Come let's go now immediately and ask veena ji.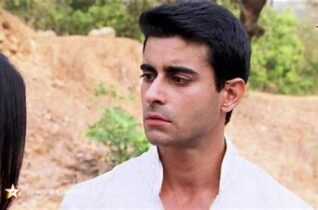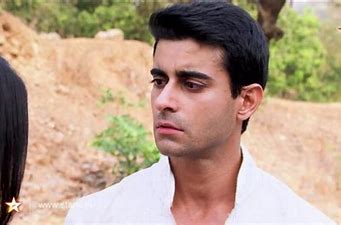 Preesha: That's of no use. Because, even his family members don't know his real truth.
Danny: But Bhabi, how come you know?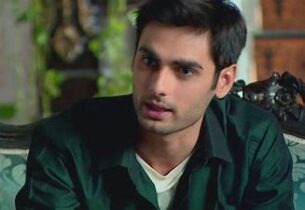 Preesha: Few years back, he came to me and asked about birth control pills. I was shocked. When I enquired, he told its for his friend. But after some days, I came to know that it is for him. I warned him but still he didn't realise his mistake. Even I failed in exposing him.
Sona: This time we wont fail. We will expose him.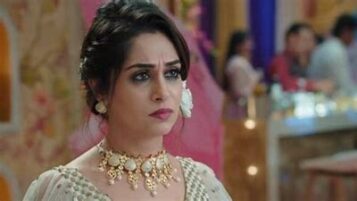 Preesha: But how?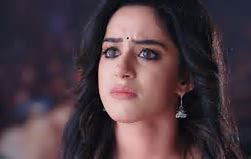 Suman: I'm scared if pari get pregnant?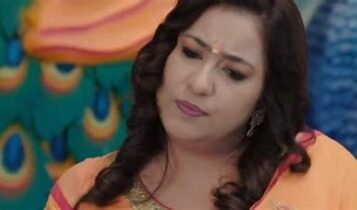 Preesha: Don't worry ma, she can't get pregnant. Due to excess intake of pills, ajith's reproductive system got spoiled. I came to know this through a test which he went last year.
Pari gets shocked!!!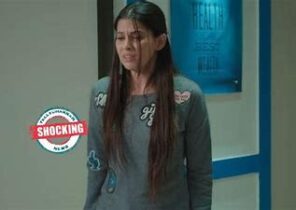 Pari: Di, I mistakenly recorded that video call.
Preesha and sona get happy.
Preesha: Send that. This time ajith is finished.
Sona: I came here to tell other thing too… Preesha do you know sarita? How can you hide it from me?
Rudy: What did she hide?
Preesha bends down in guilt.
Sona tells all the happenings.
Rudy: How can you hide this from me?
Preesha: No rudy, every one of us decided to forget that incident. So, we didn't tell. Sorry rudy and sona.
Sona: It's ok…Due to this problem, even I didn't welcome saras, danny, kumud and kusum properly.
She hugs all of them!!!
Sona: Ma, we can arrange marriage for them during this period itself.
Kumud and kusum get shy…
Suman: But how?
Sona: We will have a simple marriage at our home.
Preesha: Yes ma, we will arrange.
Saras, kumud, danny, kusum feel shy!!!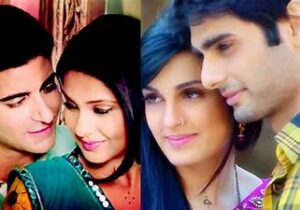 After sometime, sona leaves!!!
Scene 2
Tanya and pooja pampers the crying baby!!!!
Sona comes there…
The baby smiles seeing sona…
Sona: Why she is crying like this?
Tanya: Because of vaccination didi.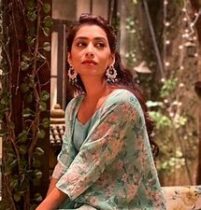 Sona: Meri bacha, you should not cry…
Sona sings lori…The baby sleeps.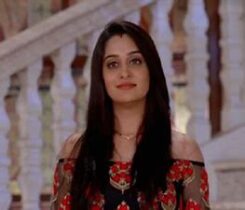 Tanya: Didi, she was doing cranky things before. After your arrival, she slept like a good baby.
Hearing her lori, sarita, veena and everyone come…
Veena: Sona, you sing lori beautifully.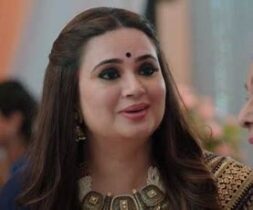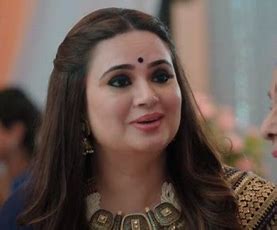 Nishi gets irritated and goes. Rohit too goes to attend a call. Veena, tanya and pooja sit to talk about fashion show. Sona is about to go to room…
Sarita: Sona, I need to talk to you.
Sarita and Sona go to sona's room.
Sona: Yes, tell me.
Sarita: Sorry once again.
Sona: It's ok. Leave that.
Sarita: Actually, some third person is involved in all the conspiracies, I feel it as preesha.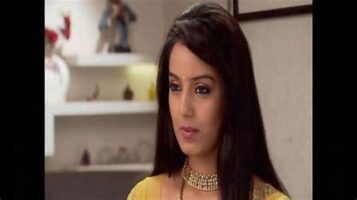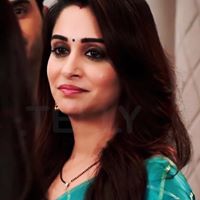 Sona: Preesha…Not possible.
Sarita: She is the one who kidnapped me during your wedding. Orelse, I would have told you the truth then itself.
Sona: It's not possible. There is some mistake. I feel it as Nishi bua.
Sarita: No chance. She takes care me like her own daughter.
Sona: But why she is not happy in your arrival now? She didn't even express her happiness.
Sarita: Even I felt that. But I feel that person is in our family. I need your help to find that.
Sona: Sure, I will help.
Rohit comes!!!
He sees sarita and feels awkward. She goes. Rohit closes the door.
Sona: Feelings towards ex…
She laughs!!!
Rohit comes and hug her…


Rohit: Thanks for trusting me.
Sona: It's my duty to trust you.
Rohit: I love you more.
He kisses her…


Sona: Rohit, for me all the shoot has been stalled.
Rohit: Its good that you spend some time freely.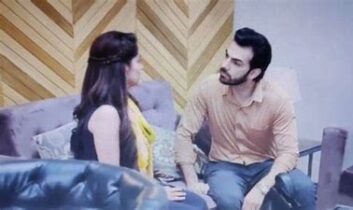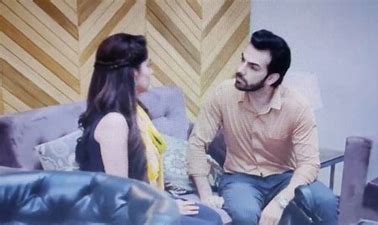 Sona: But I will get bored.
Rohit: Do one thing. Let's write the board exams privately. What I told you before wedding. I will help you in your education. Use this time and study.
Sona: That's a good idea.
Rohit:I am best. So, I will give only good ideas…
Sona laughs and hug him!!!


Scene 3
Kumud, kusum and Preesha sits in balcony and discuss!!!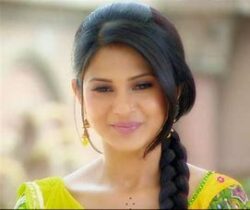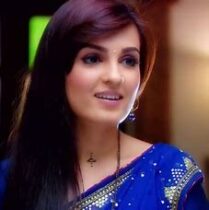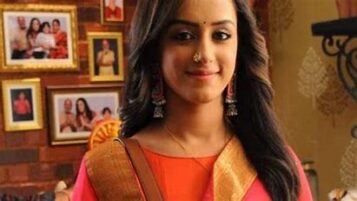 Kumud: Preesha di, how will your child call us?
Kusum: Chachi… That will be the right relation nah?
Kumud: No, I will ask him/her to call me as ma. Only then it will be our child too.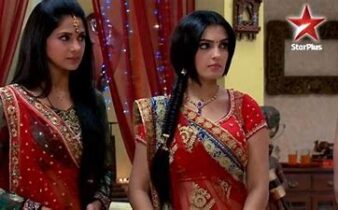 Preesha looks at them and cries!!!
Kumud: Didi what happened?
Preesha: Seeing you both, I got memories of me and my sister. We also discussed same things!!!
Kusum: Sarnaash is lucky to have you.
Preesha: No, I'm lucky to have him.
Rudy come there. Kumud and kusum leave.
Rudy: What you were discussing?
Preesha: They were talking about our future child.
Rudy: I want a girl. A cute little munchkin.
Preesha: Rudy, will I be a good mom to sarnaash if I have a baby?
Rudy: Everything will be same. For us and to ma, sarnaash and our kid are same. Mom consider sarnaash as the elder kid of this house. You don't worry. Come let's sleep. You need to go to hospital, right?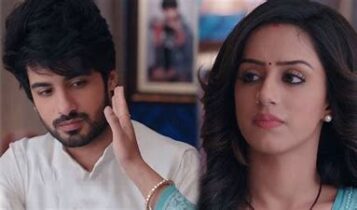 Preesha nods and they both go in.
Scene 4
The next day!!!
Sona come to veena and ask about ajith.
Veena: I'm waiting for him. He didn't come home yesterday.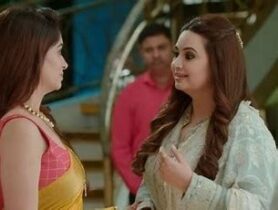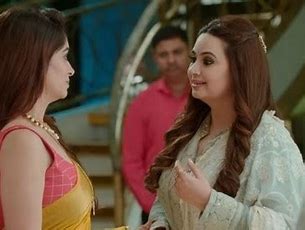 Sona calls everyone in the house.
Rohit: What happened?
Sona: I know you won't believe me. But it's my duty to tell you.
Naren: Sona, don't puzzle us. Tell us directly.
Sona: One min dad. Let someone come.
Veena: Who?
Just then Preesha, rudy, pari and suman come.
Veena greets them.
Suman: This is not a good greet veena jii.
Sippy's get shock.
Veena: Why are you telling like this?
Rudy: Because your son has spoilt my sister's life.
Rohit: Rudy what are you speaking?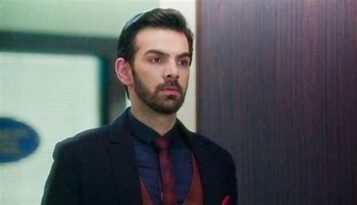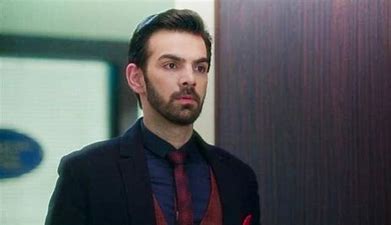 Preesha: Bhai, it's about ajith. Ajith spoiled Pari's life.
Just then Ajith comes…
Veena: Sona, what rubbish are they speaking?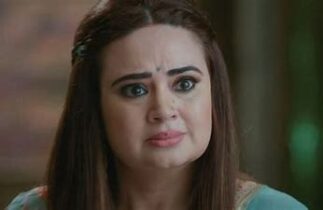 Sona: Yes ma, they are true.
She tells all the incidents.
Pari: I told Ajith no. But he convinced me.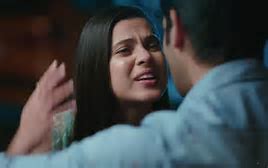 Suman scolds ajith a lot. Veena and sippy's doesn't believe them.
Rohit: Sona, you could have told me about this?
Sona: I didn't because, I wanted to prove you rather than accusing. So it took time.
Veena gets angry…
Veena: What proof are you having?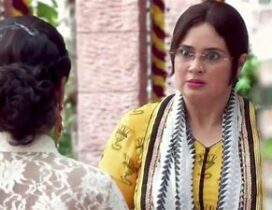 Sona: Why did ajith didn't come yesterday?
Tanya: Sona di, Ajith used to do this before. He won't come home at nights often.
Sona: How will he come?
Veena: That means?
Ajith comes there…
Ajith: Ma…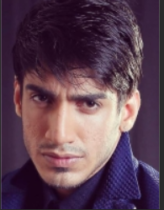 Veena: Come ajith…These people are accusing you.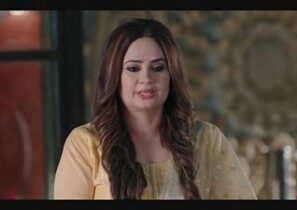 Ajith: These are all false accusations ma. Don't believe them. Don't trust pari. Did you all forget what she has done to her own mom?
Sona: We didn't forget anything…
Ajith: Bhabi please. I know you will support your sister and family.
Sona: Then fine…Here is the proof.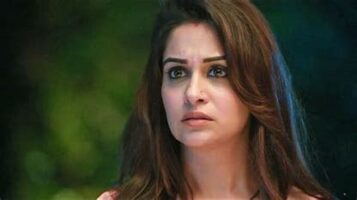 Sona plays the video.
Everyone get awkward seeing it and Ajith is shocked too the core.
Ajith: MA, it is morphed.
Rohit: Shut up Ajith.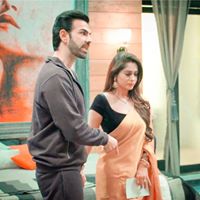 Preesha calls another girl…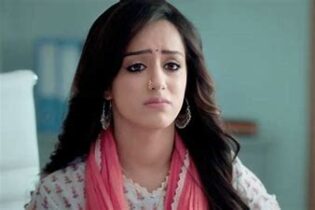 She comes and tells everyone that she and ajith were together many times. She also tells everyone that ajith changes girls often…
Veena bursts out in anger and sends Ajith out of the house.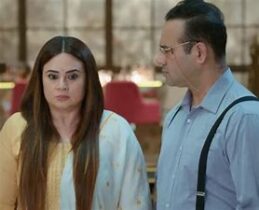 Naren: Rohan, give the news to press that Sippy's had outcasted Ajith.
Pari: Uncle, please don't do that. I loved ajith truly. So, I don't want him to get hurt.
Ajith hears this and feels guilty.
Sona also convinces not to send ajith out.
Veena: Then we can arrange wedding for ajith and pari.
Suman: But…
Pari: I'm not interested to marry ajith. Please take care that he doesn't spoil other girls life. Let's go ma.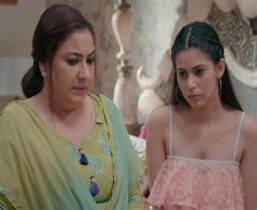 She cries and go…
Suman, rudy and Preesha too leave…
Sona sees Nishi who looks tensed and nods at sarita. She too looks at her!!!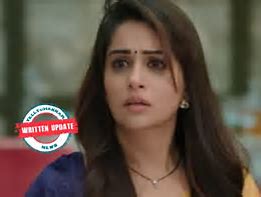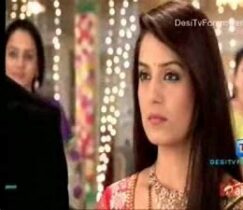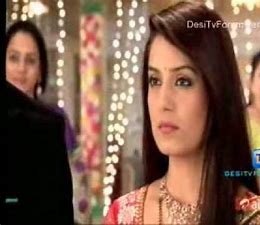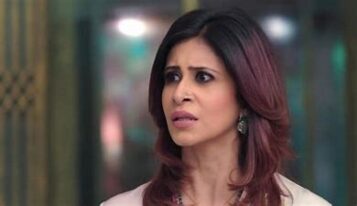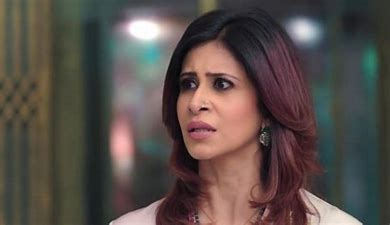 !!!To be Continued!!!