Love Bytes (Divided By Professions, United By Love) – KHKT,YHC(Season 2) – Episode 11
Hi all!!!
Precap: Sona hides the note of sarita from Rohit and doesn't doubt on him. Sarita goes to vikrant's house for stay. Rudy notices tension between Pari and Preesha.
Here is the episode!!!
Scene 1
Rudy to preesha in their room.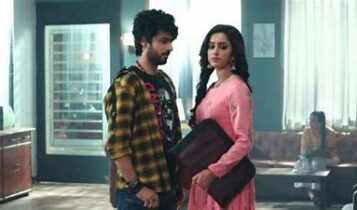 Rudy: Preesha, is everything fine?
Preesha: what are you asking about?
Rudy: I'm asking about ignorance of pari towards you.
Preesha becomes tensed.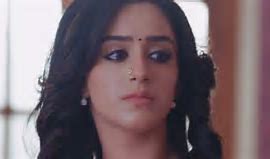 Preesha: There is nothing rudy. It's common between sisters-in-law. So, don't worry. I'm leaving to hospital now.
Rudy: Take care.
He kisses her forehead and ask her to take care!!!


Scene 2
Preesha sees Rohit in hospital. He looks worried.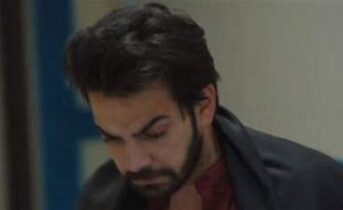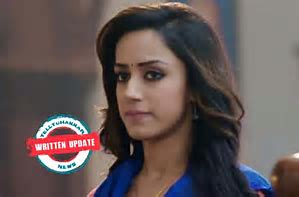 Naren come there…
Naren: Thank god, you all came from abroad.
Rohit: Why papa?
Naren: Govt ordered full lockdown all over India from tomorrow. Veena called me and told that she will get groceries and other necessity things. All the workers in home who come daily will be granted leave.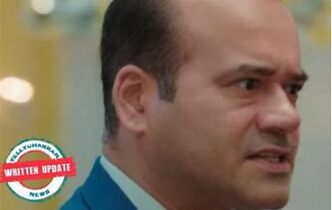 Preesha: That's good papa. We came now.
Naren: Preesha and Rohit, come to conference room now. Rohan will be coming with plans of conversion of corona wards.
Rohit: Yeah, we'll come.
Rohan comes there with plans.
Naren, Preesha, Rohit listen to him.
But Rohit seems to be lost. He keeps thinking about sarita.
Rohan and Preesha notices this and look at each other.
Rohan ends his presentation. Naren gets a call and he leave.
Rohan: Bhai, what happened?
Rohit: I saw sarita in Switzerland.
Preesha is shocked.
Preesha: But why did she come there?
Rohit: I don't know. But sona is normal at home. I'm confused.
Preesha and Rohan too worry.
Scene 3
Sarita in Vikrant's home keep thinking of the reports.
Vikrant come there.
Sarita: How will I get back to my dad? Will he accept me? He even remarried.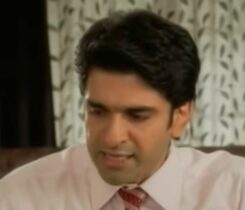 Vikrant: You tell to your mami. You told she is very understanding and matured.
Sarita: Yes. First, I will tell to chachi. She will guide me.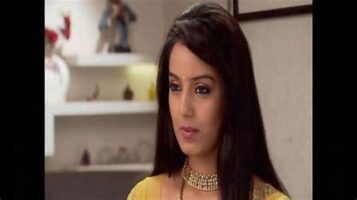 Vikrant: My suggestion is to talk with your mami directly. Don't involve your chachi.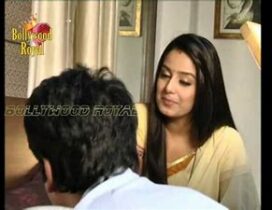 Sarita thinks!!! Vikrant leave.
Sarita: Why I can't say no to vikrant and accepts whatever he tells. Do I love vikrant?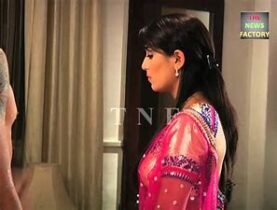 After sometime…
Sarita and Abhi plays!!!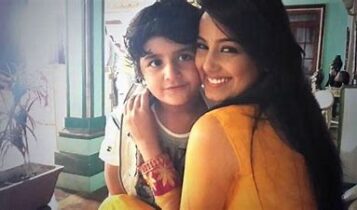 Vikrant sees this from far and smiles.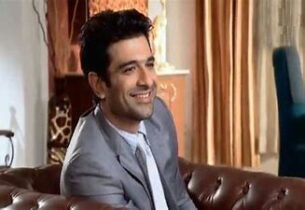 Vikrant: I feel, me and Abhi really need Sarita in our life. We just had one meeting but it feels like lifetime.
Vikrant goes to sarita.
Vikrant: Sarita, let's go to sippy mansion.
Sarita gets shocked.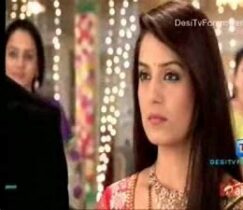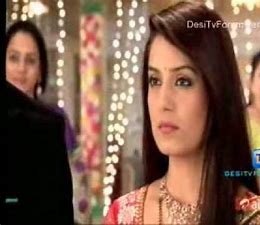 Sarita: No, I won't come there.
Vikrant: Let's go there and prove your mom's innocence.
Sarita agrees to him!!!
Scene 4
Sona sits thinking of sarita's note.
Sona: What was he relation with this family? I'm confused.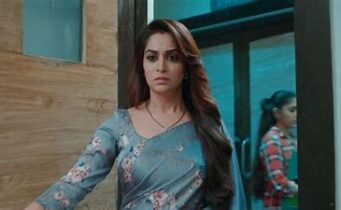 She gets a call telling her that shooting is cancelled due to covid-19 lockdown.
Sona: It's good. I can spend time with this family and can get to know things better.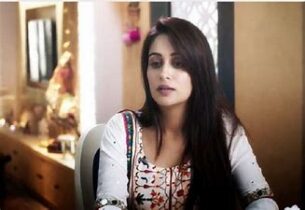 Sona goes to veena.
Veena: Sona, I need to tell you something.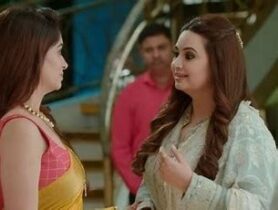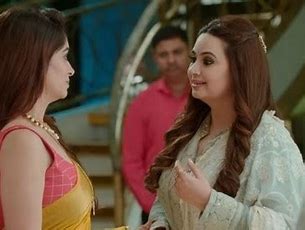 Sona: Ma, everytime elders tell first. Now shall I ask first?
Veena: Ask….
Sona: Who is Sarita? What is her relation with you all? What these photos mean?
Veena gets shocked seeing the photos and questions.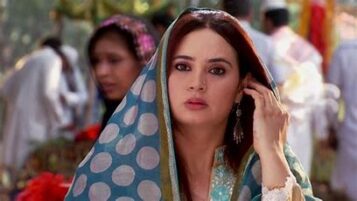 Even Rohit comes and stands near door hearing her.
He too is shocked.
Sona: Ma, I won't ask Rohit. If he hid it from me, there would be some reason. I won't question him and doubt on him. But as a sippy family member, I need to know the family's past.
Rohit gets emotional hearing her.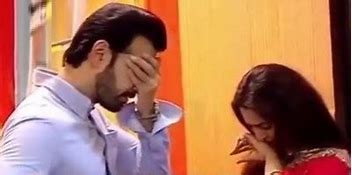 He comes inside. He kneels down and apologizes!!!
Veena cries.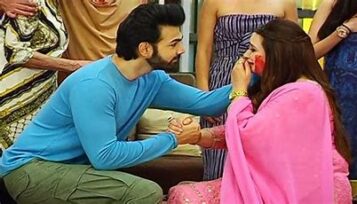 Sukhmani: I will tell everything.
Sona looks at her…
Sukhmani: Sarita is my daughter's daughter.
Sona: Is she nishi bua's daughter?
Sukhmani: No, my own daughter's blood.
Sona gets shocked.
Sukhmani, Veena and Rohit tell sona about everything!!!!
Sona: I don't feel sarita is bad. She really loved Rohit.
Sudden;y they hear Tanya's voice.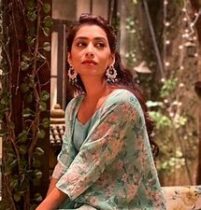 Tanya: Please everyone come down soon.
All goes and see Vikrant and Sarita.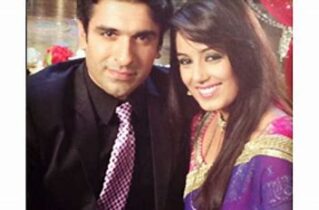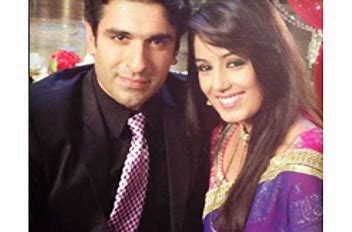 Veena: Sarita.
Sarita looks Sona and Rohit.
Naren: Why you came here?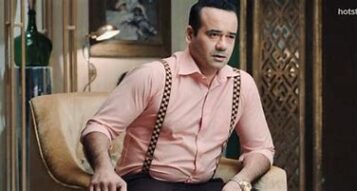 Vikrant: Sir, please listen to us. I'm Bio lab's owner Vikrant Malhotra.
Rohit: Yeah, I think I know you. You also run many other businesses, right?
Vikrant: Yes. I came here to help my friend Sarita.
Veena: Please be clear.
Vikrant then shows the DNA report and confirms the truth.
Veena and Sukhmani feels guilty.
Nishi gets shocked how did he get that.
Veena apologizes to Sarita.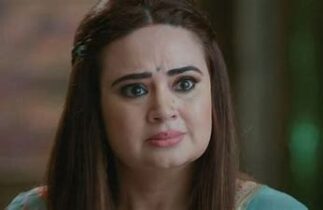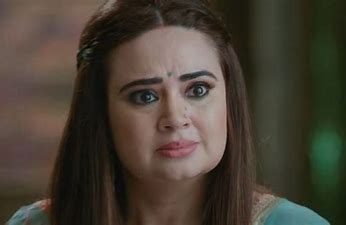 Sarita: Mami, please. You don't need to do this. There is someone who changed reports.
Sukhmani: This means my daughter is good. She will be no more called as characterless. Naren, call the press and inform the happenings. Inform your CBI friend also. Let that culprit get punishment.
Nishi worries.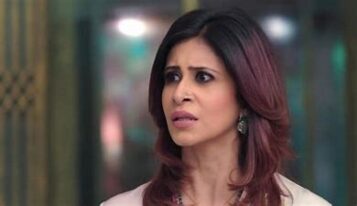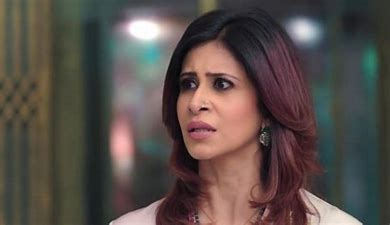 Sona and Sarita see Nishi getting worried!!!!
Rohit: Sorry Sarita.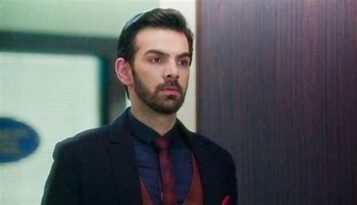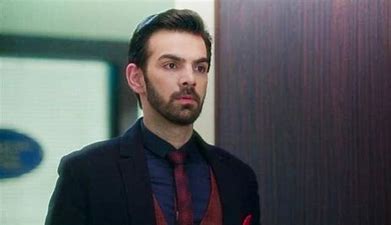 Sarita: It's ok. Be happy. Sona, I'm sorry for sending you those pictures. You both make a perfect pair.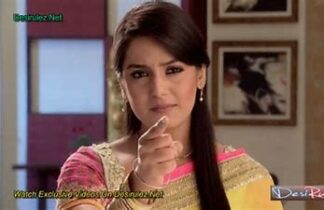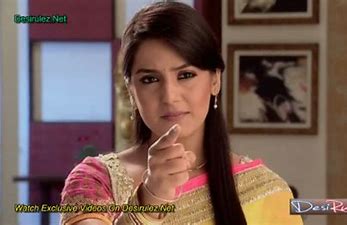 Sona: Actually!!!!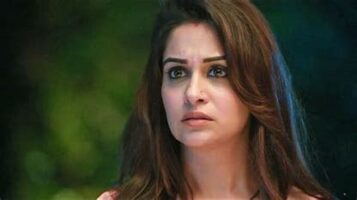 Sarita: Please don't tell anything. I did everything in anger. Sorry once again. Now I wish to tell you something. I decided to marry vikrant.
Vikrant gets surprised and Abhi gets happy.
Vikrant: Sarita??
Sarita: I took this decision after much thinking. I know you and Abhi need me and also, I need your care and support till my lifetime.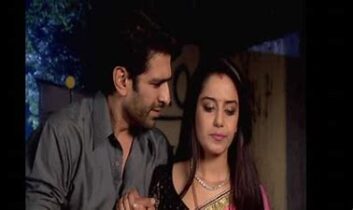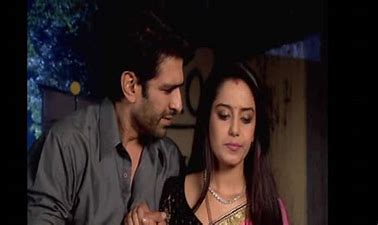 Vikrant gets emotional…
Veena and Sukhmani gets happy.
Rohit too feels glad and also guilt – free.
Nishi thinks what the hell is happening.
Nishi: Sarita, you are making decisions…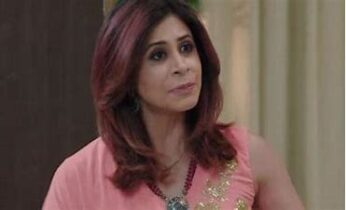 Sarita stops her statement.
Sarita: Chachi, don't worry. I will take care!!!
Nishi gets shocked hearing her.
Nishi (Mindvoice): What happened to this girl? She spoiled my whole plan.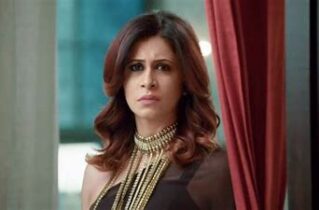 Sarita and Vikrant tend to go…
Veena: Let sarita stay here itself till your wedding. People will badmouth if she stays in your place without marrying.
Vikrant: Ok. Let her stay.
Sarita: Mami, can I ask you something? Can you let stay vikrant and Abhi here itself? Now it is lockdown also. We cannot meet each other in person. Abhi will feel sad. Look at him, he is already sad.
Vikrant: Ok, Let Abhi stay here. I will go.
Veena: Will Abhi stay without you?
Abhi: No, I won't stay without dad and Sarita mumma.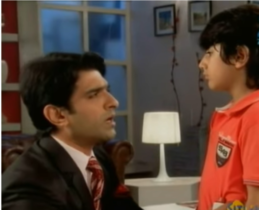 Sarita gets emotional hearing him calling as mumma.
Naren: This is kid's wish. Let Vikrant also stay here. We will look good date for wedding and have a simple one in our home itself. After that they can go to their home.
Sarita gets happy!!!
Scene 5
Suman splashes turmeric water all around the home.
Lakshmi: What are you doing?
Suman: This is good for this disease. Preesha and Pulkit are going to hospital. So, we should be careful. Sarnash is here. Kids will get affected. We have to take care. I wish Saras and Danny be here.
Saras and Danny: We are here.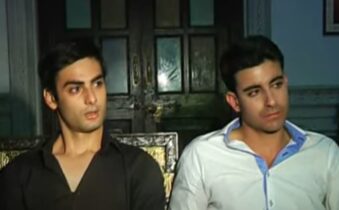 Suman and Lakshmi see them and gets happy.
Saras: Did you like our surprise?
Suman hugs them…
Suman: This is great.
Kumud: How about our surprise?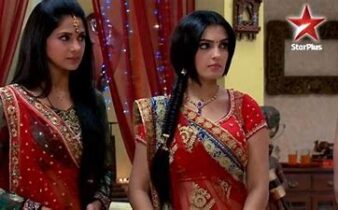 Everyone sees kumud and kusum at the door. All get happy!!!
Suman: Its good that everyone is here. Don't know when will the lockdown get end. But how did you come kumud?
Kumud: Ma, after hearing lockdown news, we felt we will be bored there. So, we came here. But only after coming here, we go to know that these two idiots also came.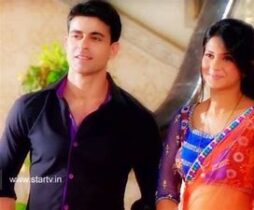 Saras: Are we idiots?
Kumud: Ofcourse…
Saras runs to beat her…She too runs…Kusum and Danny also run around home and plays!!!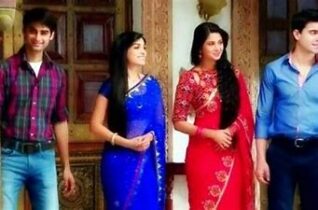 Suman and Lakshmi see them and get happy!!!
Scene 6
Pari tries to call Ajith but he doesn't pick up. She gets worried and think off Preesha's warning.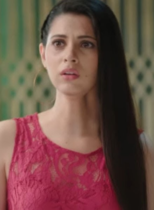 On the other side, Ajith happily drinks seeing her calls!!!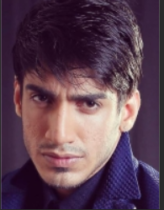 Ajith: My mission accomplished with pari. It was a great fun with her!!! Now it's time to have fun with others!!! He calls a girl and ask her to come to his guest house.
She comes after sometime!!!
They both romances!!!!
Pari video calls again and again. The girl gets angry and puts his phone aside. Unfortunately, video call gets on. Pari sees that and gets shocked!!! She breaks….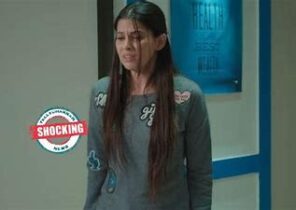 Preesha comes and hear her cry. She asks what happened. Pari informs her everything. Preesha gets shocked hearing that they both had consummated and slaps hard on her…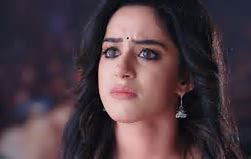 Suman gets shocked seeing her slapping…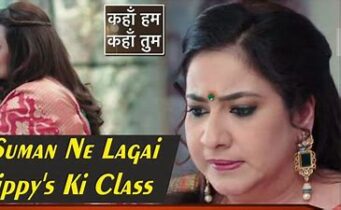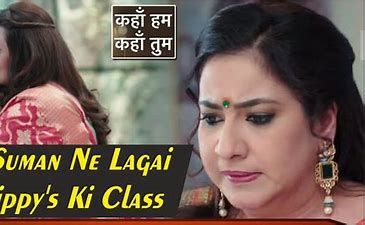 Suman gets angry and raise hand to slap preesha…Rudy holds her hand and he also slaps Pari!!!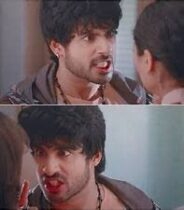 Everyone gets shocked seeing his behaviour!!!! Sona comes and she stands still seeing Rudy's anger…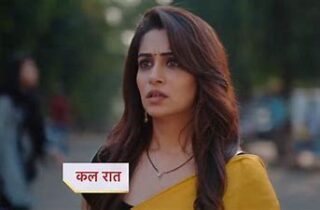 !!!To be continued!!!