hi Everyone!.iam back with 7th episode ☺️.hope you all enjoy it..
NIKKI AND VYOM:
everyone is shocked seeing Nikki's reaction and director cuts the scene and asks..
Director: nikki mam..is there any problem?or do you feel uncomfortable??
nikki sees Krish behind and..
Nikki: I want break sometime..
telling this she runs away worriedly while vyom stands confused and he speaks with Director..
Vyom: maybe there is some problem ..I will go and find out sir.
Director: sure..
telling this vyom follows nikki while nikki hides somewhere and watches Krish..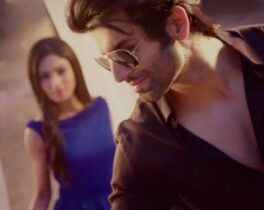 nikki POV: what is Krish doing her?? Why did he come here??ohh..god..please make him go away orelse everything will turn upside down.
while Krish comes to director and director gets happy seeing Krish and he hugs him which shocks nikki…and she overhears Krish and director's conversation…
Krish: did I come late for shooting sir?
Director: no..no..you have came at the exact time. You are going to play a villain so the villain's part will be shot after half an hour only and so don't worry about it…
nikki hears this and gets shocked..
Nikki POV: is Krish too going to act in this movie??ohh..noo..if he acts then I won't…
suddenly someone places hands on her shoulder and she turns and get shocked to see vyom and she gets scared..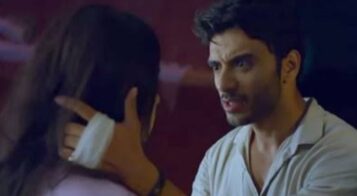 vyom: what happened nikki?is there any problem??..
Nikki POV: vyom should not know mine and krish's past orelse he will break up with me..I have to hide from him.now I should also tell that iam not interested to do this movie…
Nikki: vyom…I..I want to discontinue this movie.please search any other heroine please.
vyom gets shocked hearing this..
Vyom: did you gone mad??we shot almost 60% movie and now there is only some part along with villain so just be quiet and act…
nikki gets worried thinking about Krish and..
Nikki: I can't vyom..I have decided to quit this movie and that's final.
Nikki POV: iam sorry vyom..I have to do this.i don't want to show my face to Krish and I also don't want to tell my past to you.. in order to do that I have to quit the movie..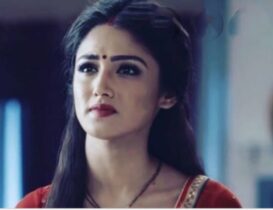 vyom gets shocked and gets angry and shouts..
Vyom shouts: then tell me what's the reason behind your decision??
nikki gets shocked of what to tell him and..
Nikki: iam sorry..this is my personal issue.so don't ask that reason..I will go and inform it to Director now..
telling this she tries to go but vyom stops her and..
Vyom angrily: you have shared every personal issues with me then why are hiding this alone??tell me the reason??
nikki fakely acts to be angry and..
Nikki angrily: something's can't be shared with anyone and that is the reason so just leave this matter now.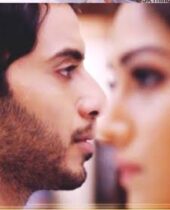 vyom angrily: i feel you are hiding something big..if I find out myself then I won't able to accept you…so if you want to save our relationship then tell yourself orelse get out now..
nikki gets out without looking at vyom while vyom stands shocked…
THE SCENE FREEZES.
SHIVANI AND HOUSE OWNER:
shivani gets shocked at the call and she goes to her house and calls the house owner and he comes…
Shivani : what happened? Why did you asked me to leave the house??you have promised my mumma that you will accept me as maid to compensate for rent when she was dying right?? Then why are you telling me to leave the house…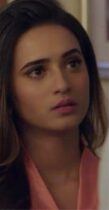 house owner: iam sorry shivani..I Can't tell the reason for breaking the promise but please leave the house immediately or pay the rent for this month.
shivani gets shocked and..
Shivani: but iam working as maid to you instead of paying rent and that is what our deal right??then why are you doing this??..
House owner: we will end that deal here. So kindly either pay rent or leave the house immediately…
shivani is more shocked and pleads..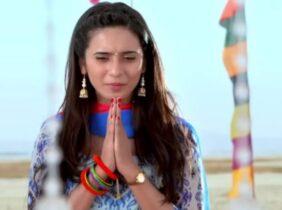 shivani: please don't do this sir. I don't have money to buy any other house..you already know that I worked as maid to you to compensate the rent with you and I sold my mother's land to study for my carrier and now I have no money at all…
house owner gets irritated..
House owner: iam sorry for your helplessness. Don't waste my time here..just go and leave the house or pay the rent immediately orelse I will complain to police that you dint pay the rent….
telling this he goes away while shivani cries…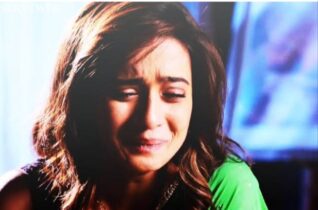 THE SCENE FREEZES.
SAI AND VIRAT:
sai stands in a corner and thinks..
Sai POV: this man is devil. Because of him a girl is locked in prison and I will save her and will expose this idiot now. I will go to police and inform about his cunning plan..
telling this she goes towards police station… 
PARALLEL SCENE:
sirat thinks about naira while virat shakes her disturbing her thoughts and..
Virat: what happened??why are you thinking something seriously??is there any problem??
Sirat: no..no.. actually I was thinking about my look-alike.
Sirat POV: i was thinking about naira..why is her love in hospital?I will save naira so that both the love birds can be happy..
Virat: then come to police station and I will show her..
Sirat: ok..
telling this virat takes sirat to police station and shows naira and naira is seen sleeping in jail and sirat looks her emotionally as she is exactly like her…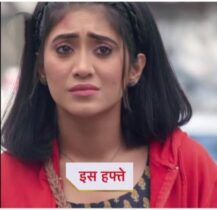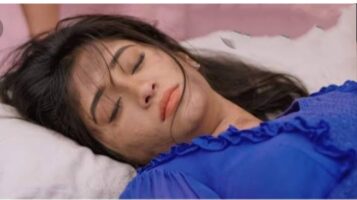 sirat (emotionally): bhai..she is like my twin sister right??I feel like..
Virat: yes.. sometimes when we see our look-alike we get emotional because they look similar to us and we also feel as if they are our twin sister but they are not because they have other family and you have other family…
Sirat: you are true..
Virat: okay..I have some important work outside so I will go there and you be here for sometime if you want okay??
Sirat: ok..I will be here because I want to speak with my look-alike naira..
Virat: ok.
telling this virat goes while sirat looks at naira and suddenly she gets shocked hearing naira murmering just like kartik…
Naira murmers: kartik…where are you?? Why are you not near me??please hold my hand please…I want you for my whole life and for every births…I love yso muck mendak.
sirat gets emotional hearing this and thinks about kartik..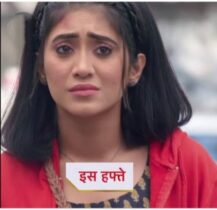 sirat POV: even that man murmered during unconscious State and his lover naira too doing same..this love is really a miracle!.hope you get freed naira atleast for the sake of your love.
PARALLEL SCENE:
virat goes out of police station while sai comes and both hit at each other..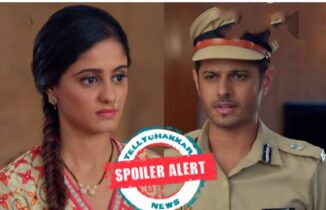 sai: iam sorry sir..
Virat: it's okay..no problem
Sai: sir..I came here to inform about the patient which you asked to send his info regarding his health..
Virat: but you have already sended right?
Sai: but there is some changes and I want to inform it to you urgently..
virat is shocked and..
Virat: then go and wait inside..I will finish my work within 5 minutes and come okay?
Sai: okay sir!.
telling this she goes inside the police station..
THE SCENE FREEZES.
VEER AND BANI:
veer and bani break their eye lock and gets up and bani looks veer angrily and she goes while veer smiles and comes to mayuri…
Veer: iam sorry for telling you as my friend.
Mayuri (in confused way): but why did you tell me as your friend??Is to save me??..
veer smiles and..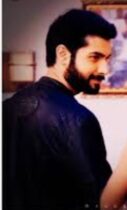 veer: because I want any reason to talk with her!!..I love that girl(bani).I saw her yesterday when she was coming to the college and I fallen in love with her on my first sight atself…and I dint have any reason to talk with her but today I saw you both fighting and that's why I made this plan to talk with her…
mayuri gets shocked and looks veer angrily..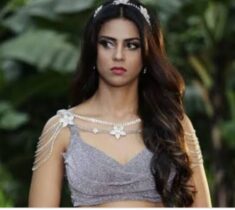 mayuri: but you was fighting with her not talking..
Veer: I know..if I came in between you guys and talk softly to her then won't she doubt that iam loving her??..
Mayuri: if she knows then what's the problem?? anyhow you want her right??
Veer:if she knows that iam loving her then she will reject me like every girls usually do..and I thought to start with a fight so that I can meet her often and fight with her so that I will make her slowly fall for me and then I will propose so that she won't reject me!!!this is called veer's plan..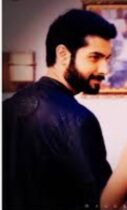 mayuri POV: a guy fallen in love with a trashcan!! I curse this guy rejects her soon..
mayuri smirks thinking that while veer becomes suddenly angry and comes near her and..
Veer angrily: if I see her again shouting at you for any problem then I will also slap you because I don't want you to trouble my love understand??in front of her I couldn't warn you because I should act but now iam warning you…
telling this he slaps her which shocks mayuri and veer smiles and..
Veer: I slapped now because bani left one slap incomplete for you as I holded her when she was about to slap you.but instead of her I slapped you thus completing her work!!!🤣🤣
telling this veer goes smiling while mayuri fumes and curses bani..
THE SCENE FREEZES.
NEXT DAY:
1st mba:
everyone comes to college while mihir and bani too reaches to college and they wait for Avni while Avni comes near college but suddenly a group of men surround her along with ponky and Avni gets scared seeing them….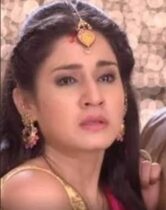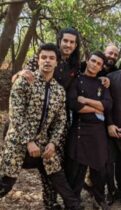 avni (in scared tone): p..p.po..ponkey??
ponky laughs evilly and..
Ponky: yes..it's me..I came to take revenge for slapping me yesterday.
telling this he signs his friends while his friends closes Avni's mouth and kidnap her and..
Ponky:miss.avni don't worry..they are not my college friends and they are outside friends so you will enjoy a lot with them….hahahaha
telling this ponky tells them to take her away somewhere and they take her while ponky goes to college as if he is innocent while mihir and bani discuss about Avni…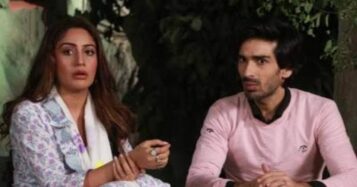 mihir: I don't know why Avni dint reach yet..
Bani: maybe she took leave due to stress or sadness..
Mihir:I too think so..ok we will phone her once college gets over.
Bani: okay..
ponky comes and sit in his bench and thinks..
Ponky POV: today Avni will have so much fun with my friends hahahaha….I will make her this day worse in her life hahahaha…I think after this she won't come to college at all due to some fun which is going to happen now in few hours…..her name will get spoilt soon in this whole college.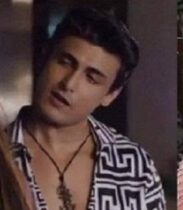 thinking this he smiles evilly..
THE SCENE FREEZES.
precap: sai and sirat join hands against aditya.kartik to meet naira?. Ponky is exposed.nikki's past. Where did shivani go?