hi Everyone!.thank you for every silent readers and supporters for supporting this ff.! So here is the next episode 😊.
NAKSH AND TARA:
naksh goes in car to the park where he called Keerthi to meet alone and he thinks while driving..
Naksh POV: I have practiced so much to propose Keerthi and I hope I don't spoil my proposal by my foolish acts. I also hope that Keerthi too loves me…
naksh reaches the park and sees a lady turned back and he thinks it as keerthi and smiles..
naksh POV: if I go in front of her face then I may spoil proposal due to fear..so I will propose her by standing back atself…
thinking this he goes near her facing her back and tells..
Naksh: i love you my love. I really love from when I saw you first but I couldn't propose because I really felt afraid whether you will reject me..but today I got courage to propose you and Iam expressing my true love to you and will you accept me? Will you marry me?..I dint came before your face but you can now turn and tell your opinion.
the lady who was standing was tara and she gets happy and turns towards naksh and naksh gets shocked seeing tara..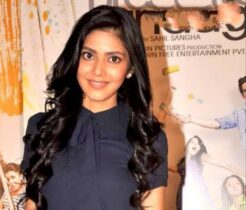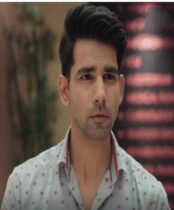 naksh (shockingly): tara..
Naksh POV: this place is known only to me and Keerthi and how come tara came here?I called Keerthi privately but how did she reach here??..and i landed in big trouble by proposing tara thinking it as keerthi and now what will I do???…please save me god..
Tara(happily): I never expected this from you naksh.i also loved from college but dint express it because I thought you will propose me one day and iam happy that you proposed me soon..
telling this tara goes and hugs naksh immediately and naksh stands shocked while naitik and akshara passes by and sees them and get shocked…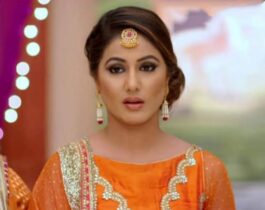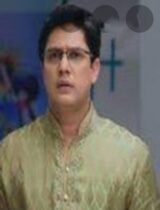 THE SCENE FREEZES.
ADITYA AND NURSE:
aditya is seen lying on the bed alone in the room and he opens his eyes and smiles evilly and thinks…
Aditya POV: I never got hurt because naira dint hit my head because I protected my head using my hand but all stupids even police never recognised it..hahahaha..what a fool everyone!!.I did this fake acting only to put naira in jail…if naira doesn't belong to me then she won't belong to anyone and I won't allow anyone to marry her.she rejected my true love and now she have to face my true hatred because of her rejection….hahahaha!!!
suddenly a nurse named sai comes in and Aditya starts his acting..
Aditya: aaahhh(keeping his hands on his head) .. nurse it's paining so much. What did the result shown??is my head injured badly??
nurse sai looks him sternly..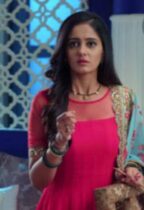 sai: don't do acting here..I found your results and it shows perfect!.you have no injuries at all and you don't even have pain and this is the result!.and iam going to transfer this result to police because they asked me to send the results once it comes and based on that they will take actions..I think you have troubled a girl..so you will locked up soon.
aditya gets angry hearing it and he takes a gun from his pocket and aims at sai's head and sai gets shocked…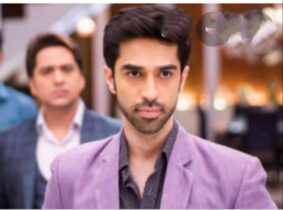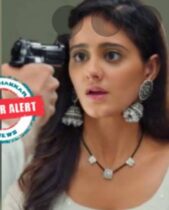 aditya angrily: you are true..I was just acting and I never got hurt.i was just acting because to throw that girl in jail as she deserve it. So..if you want your life then save it by sending the fake report as I have head injury due to the stone attack  or else lose your life now…
sai gets fear and agrees to send fake reports and she sends fake reports to police through the mail and she goes sadly while Aditya smirks….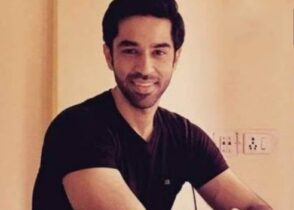 aditya POV: now my dear naira have to suffer..she rejected my love so she have to accept my hatred.hahahaha!!!.
BANI AND VEER:
veer is still holding bani's hands and she removes her hand from his hold and looks him angrily and..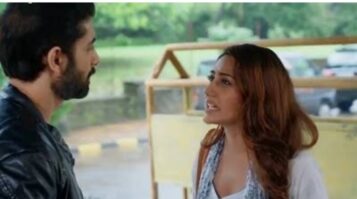 bani shouts: who are you to come in between our problem??
Veer: sorry I can't let you slap her…
Bani shouts: but it's pur personal problem..so you don't have any rights to stop slapping her..she deserves my slap!.
Veer: if it's your personal problem then it's my personal problem too because she is my friend so I will protect her..
bani and mayuri gets shocked while mayuri looks confused at veer..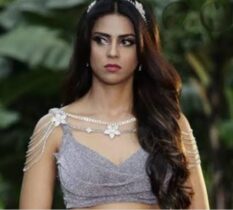 mayuri POV: who is he?? Why is he claiming me as his friend?? I don't know him at all and why is he trying to protect me???.leave it mayuri..atleast god have sent someone to stop this idiot bani…
telling this she smiles while bani fights with veer..
Bani shouts: if it's your friend I can't sit quietly..even if she belongs to prime minister's daughter I will surely slap her for what she did!!.she deserves that..she is one cheap and idiot rascal..
veer slaps her slowly which shocks bani while mayuri thinks he slapped her and she smiles evilly while bani looks confusedly at veer..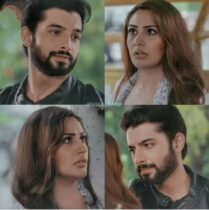 veer: are you thinking why I slapped like baby??I slapped slowly because this slap is like warning but if you tell anything wrong about my friend again then I will slap you hard understood?
telling this he tries to go but bani gets angry on him and she tries to stop him for fighting but she slips on him and both fall down…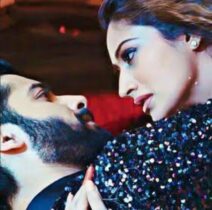 both of them looks at each other through their eye contact..
THE SCENE FREEZES.
sirat and kartik:
sirat looks at doctor who is asking for o+ve blood and thinks and she goes to the doctor and…
Sirat: excuse me doctor..my blood also belongs to o+ve so shall I help that person?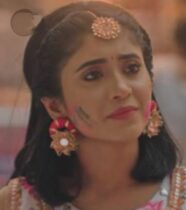 doctor: ok.. thank you so much for coming forward for helping a person.by helping you are saving a life of one person and thank you so much for it..
Sirat: it's okay doctor.
Doctor:ok..first we will check your blood level.
Sirat: fine doctor.
doctor checks her blood level and..
Doctor: your blood level is good so you can transfer to that person and you go and lie near that person(pointing towards kartik) so that we will transfer some blood through the transfer tube..
Sirat: ok doctor.
sirat sees kartik and goes near his bed and lies down while doctors transfer the required blood and..
Doctor: miss.sirat..the blood has been transferred successfully!now you can go and thank you so much once again for saving a life..
sirat smiles seeing kartik and she walks towards outside but kartik holds her hand in his unconscious State and murmers something..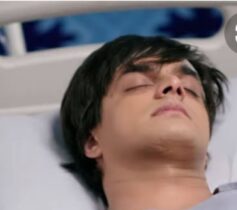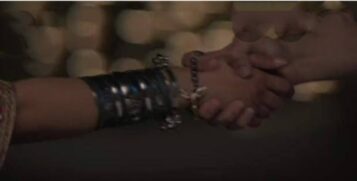 kartik murmers: nairaa..please be near me always!. I love you so much.i want to love you my whole life..you are my love for every births so don't leave my hands please..please be near me..
sirat gets shocked and she sees kartik worriedly and thinks..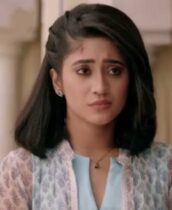 sirat POV: this man's love is true. He is loving a girl named naira truly and that's why he is even asking her during in unconscious State..but my fate is bad!!.I don't have any true love..I faced only the cheat by ranveer.hope his love naira comes here…
she gets tears and slowly removes his hold and goes and she sees virat standing there and she goes and hugs him and she hides her tears and …
Sirat: bhai..you told me to come to station then why did you come here?
Virat: because I want to pick you because I was getting restless for sometime so I thought whether you are having any problem so I came here to pick you…
Sirat: thank you so much.by the way I want to tell you something..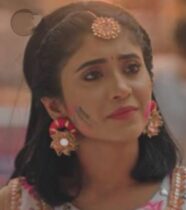 virat: first I will tell you something..
Sirat: no..I will only tell you.
Virat: hey fighter cock.. always you only tell me first so this time I want to tell you and it will be a suprise for you!!.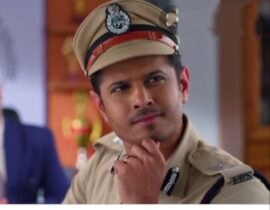 Sirat: ok..tell me what's it?
Virat: I used to believe that God will create look alikes right??
Sirat: yes..but it's not true.i won't believe that there will be a lookalike of a person…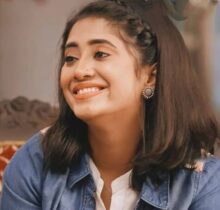 virat: I know that you won't believe it and that's why I asked you to come to police station to show a look-alike of you.
sirat starts laughing..
Sirat: what??did you see my look-alike or did you dream about me huh??
virat gets angry and..
Virat: shut up!.a girl named naira who is exactly looking like you got arrested by me for violently hurting a man but she did it unintentionally and I hope she gets released soon..and to show her only I called you so that you will believe that there are lookalikes in the world..
sirat gets shocked on hearing the name 'naira' and gets remembered of how kartik murmured the name naira and she gets into thinking…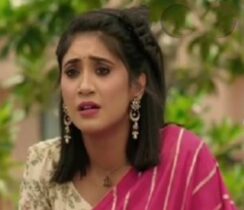 THE SCENE FREEZES.
precap: nikki fights with Director. Shivani throws things in anger. Sirat decides to help naira.sai meets virat.avni behaves differently.
friends sorry for small episode ☺️.today there is exam so I dint post long..