hi everyone!!.iam back with 4th episode ☺️.hope you like this episode..
KEERTHI AND NAKSH:
keerthi is seen driving the car and she thinks something while driving..
Keerthi POV: I don't know why naksh called me alone in park. I think he called me to discuss about naira and kartik's relationship…but I called tara to reach park along with us because she is also our friend and may be she can also help to discuss about kartik and naira's relationship..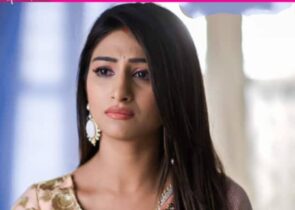 keerthi's car suddenly stops in between the way and she gets shocked..
Keerthi POV: what happened to this car suddenly??I will go and check now..
keerthi goes and checks her car…
PARALLEL SCENE:
kartik phones naira but the call gets disconnected and he gets tensed..
Kartik POV: why is this naira not picking my calls??and she didn't even see my message yet even after long hours…is she in problem??no no.. don't think negative kartik..may be she have some work in her house. So let me go and ask akshara aunty…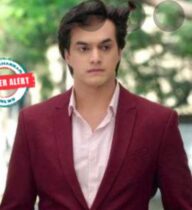 telling this kartik goes to Singhania house and rings the bell while akshara opens the door..
Akshara (happily): hey kartik..please come in..
Kartik: no..no aunty. Actually I came to ask whether naira is here or not?is she here aunty??
Akshara: no beta.. actually she dint study well for her exam and so I think she is writing exam slowly as she dint study and can you go and pick her in college because it's already time up and if she comes by walking then it will take much time…
Kartik: sure aunty.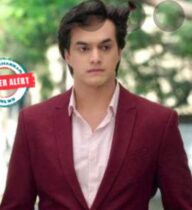 kartik goes to his car and drives towards her college..
Kartik POV: bechari naira..I told her to study but she refused and now she is taking time..
PARALLEL SCENE:
keerthi again checks her car and she starts but it doesn't so she decides something..
Keerthi POV: thank god tara is there to accompany naksh.if I dint called her then naksh would have been sitting alone waiting for me..now how will I repair this car in between this jungle?
she sees here and there and she sees some path leading into jungle..
Keerthi POV: if I go inside this way then I can find someone so that I can ask help from them..
keerthi goes inside the jungle to find someone and she sees something and gets shocked..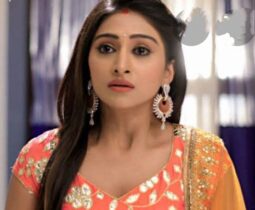 keerthi POV: naira…how is she tied up here??who did kidnapped her??I will go and help her because no one is there around her…
keerthi goes towards tied up naira but stops seeing Aditya coming towards naira and she hides..
Keerthi POV: ohh noo..now how will I rescue her from him??better I will phone kartik.
thinking this Keerthi phones kartik and tells everything and kartik who was driving towards college gets shocked hearing this and turns his way towards the jungle…while Aditya comes towards naira and..
Aditya: hey wifey!!.I brought the mangalsutra and sindoor for you so be ready to get married…
keerthi gets shocked hearing this while naira gets angry and shouts..
Naira: shut up!!.even if you tie mangalsutra and fill sindoor it is not considered as marriage understood?the marriage is done by vows and blessings of God and elders and not like this…so get lost!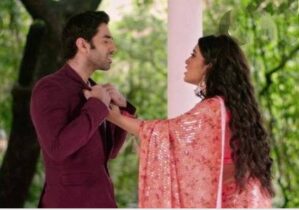 aditya smiles evilly and..
Aditya: don't shout too much dear because it looks bad on our wedding day..so just shut up and sit till I marry you..
telling this he removes her ties and makes her stand up by force while naira tries to get away from him but  she couldn't as he is holding her tightly and he removes her chudi dupatta which shocks her…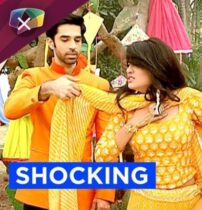 naira shouts: hey you rascal…how dare you!!
keerthi is shocked seeing this and she cries seeing naira's condition..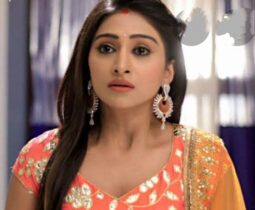 while Aditya comes close to naira after removing her dupatta and takes sindoor in his hands but suddenly he is pulled back by kartik who have reached there and beats him angrily while Keerthi and naira gets happy seeing him…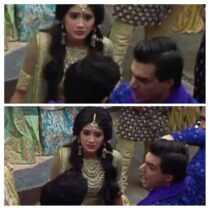 kartik shouts: you..ruthless idiot! How dare you touch my naira??she belongs only to kartik Goenka and if anyone comes in between then I will bash him..
telling this he punches Aditya and he falls down and looks kartik angrily while kartik takes naira aside and..
Kartik: naira..
naira hugs him without any reaction and cries while kartik consoles her..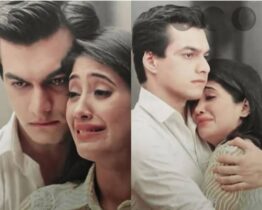 kartik: naira.. pls calm down.when Kartik is there why are you crying??
Naira: though I spoke to that idiot strongly but my heart was really scared that….
kartik keeps his finger on her lips and..
Kartik: shshsh.. don't tell that you was scared that he will marry you because you should be confident that you belong only to me.even if god  stops us..our marriage won't stop…
naira cries happily and hugs him tightly…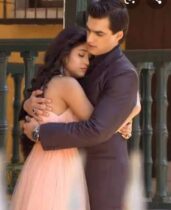 naira(with tears): I love you mendak..
kartik gets shocked and suprised..
Kartik: mendak??
naira smiles shyly and..
Naira: yes..I kept your name mendak because you was fighting with that idiot like frog..so I kept your name as mendak.
kartik smiles and he kisses  her forehead and..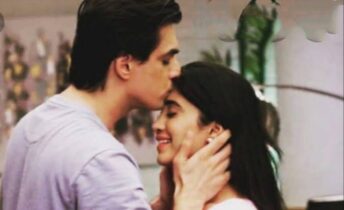 Kartik: I love you too sherni..
keerthi smiles seeing them and she informs to police about Aditya through phone while Aditya fumes seeing kaira and gets up and angrily and he takes a stick and goes back kartik and hits his head which shocks naira…
Naira shouts: kartikkkk…
kartik holds his head in pain while naira gets more angry and holds Aditya in anger and slaps him hard..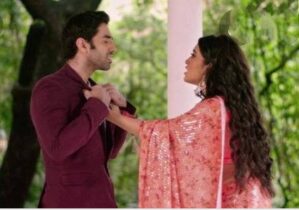 naira shouts: how dare you idiot??I won't spare you if anything happens to him..
suddenly kartik feels dizzy and..
Kartik shouts: nairaaa…(and falls down in dizziness)
naira gets shocked seeing kartik unconscious and she tries to run to him but Aditya holds her leg and she falls down…
Adity angrily: you can't go to him my dear..
naira gets more angry and she takes a stone and hits his head hard out of anger and Aditya falls down holding his head…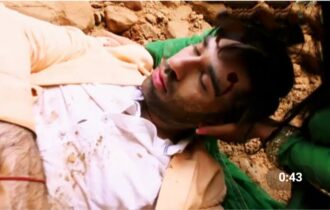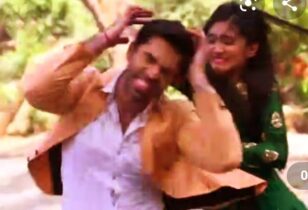 naira gets shocked seeing Aditya unconscious…
Naira: ohh noo..what did I do?
and group of police along with inspector virat comes to that place and naira sees police and gets scared..
THE SCENE FREEZES.
AKSHARA AND NAITIK:
akshara is seen cooking in the kitchen while naitik comes there and hugs her from behind which shocks akshara..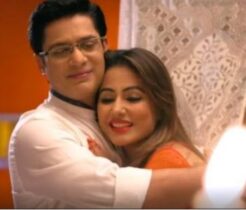 akshara: naitik ji…
Naitik: haan ji..
Akshara: leave me na..I have to cook.
Naitik: you are becoming grandma nowadays..
Akshara(in confused way): why??
Naitik: tomorrow is our princess naira's birthday right??we dint prepare any gifts for her yet…
akshara hits her head and..
Akshara: yes..I really forgot. Okay..you go and get ready and we will go out and buy some gifts for her..
Naitik: ok..come soon.
Akshara: ok..
naitik goes to get ready while akshara gets sad and offs the gas and she goes to a store room and takes the photo of her with her husband and naira and she cries…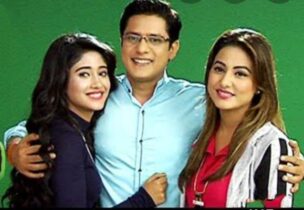 akshara POV: every year of naira's birthday I really feel heartbroken because naira's twin have died during her birth which is making me cry every year of naira's birthday..and iam hiding this truth from naira and if she knows it then she will also get heartbroken..if that twin survived then it would be happiest family ever but I lost her…
telling this she cries..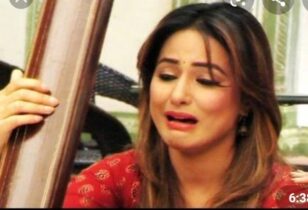 PARALLEL SCENE:
in some other dark place a girl named sirat is seen practicing boxing..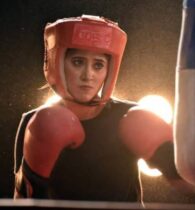 THE SCREEN FREEZES ON HER FACE..
1ST MBA:
neil sir class is over and he goes while bani and mihir discuss something seriously..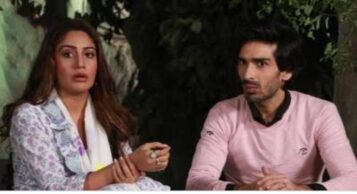 mihir: I will go and console Avni and you go and follow that ponky okay? You try to collect any evidence against him okay?
Bani: ok..
bani and mihir goes separately while bani follows ponky and she is shocked to see ponky with mayuri and she hides behind a wall and hears their conversation…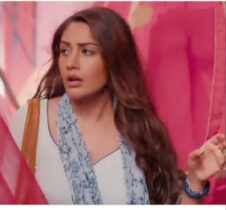 ponky: thank you mayuri.. because of you today Neil sir praised me…
Mayuri(smiles and): it's okay ponky..now go and keep avni's pendrive on her place and take your pendrive and come..
ponky makes a different face and..
Ponky: I feel pity for Avni.. because of you she is going to get punished..
mayuri gets angry and..
Mayuri: even you are involved in this plan..if I dint make her punished then you would have been in her place and is that okay for you??
Ponky: no..no…I just pulled your leg by showing fake pity towards Avni..however I like to trouble people so iam happy that Avni is punished…
Mayuri: ok..now you go and exchange it soon and I will go home okay?
Ponky: ok..bye.
Mayuri: bye..
telling this ponky goes towards class and mayuri goes towards out and bani who have heard the conversation and gets angry on mayuri and follows her and when mayuri goes out of the college bani goes and stops her angrily…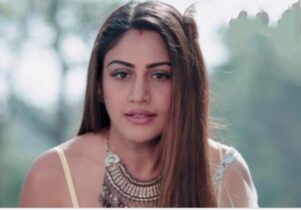 bani shouts: hey stop you idiot mayuri…
mayuri gets shocked and turns back and looks bani..
Mayuri: banii..
Bani: yes..I am bani. How dare you cheat Avni???
mayuri smiles evilly and..
Mayuri: Avni is only punished and not you and then why are you angry on me?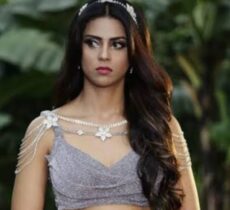 bani gets angry and slaps her hard which shocks mayuri..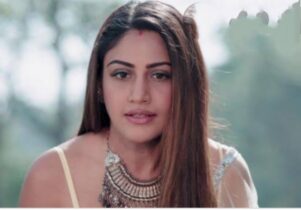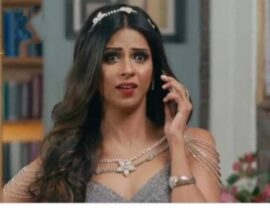 bani shouts: iam her true friend and so iam concerned about her and if anything happens to her I will always support her and that's I am slapping you on her behalf and I will surely find the proof against you guys and I will make you both get punished soon.. wait and watch..
mayuri laughs evilly and..
Mayuri: ok..all the best for your work!.let's see whether you will find the proof or not..and don't forget to meet your friend Avni today because she would have got punished now by Neil sir and so go and console your dear friend instead of wasting time with me…
telling this mayuri laughs evilly while bani gets Angry and was about to slap her again but a guy named veer holds her hand before she slaps which shocks mayuri and bani..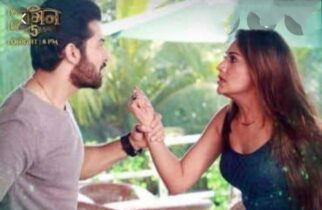 THE SCENE FREEZES.
VYOM AND NIKKI:
after shivani gone vyom goes and sees nikki standing upset..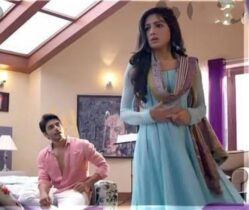 vyom confusingly: what's the matter nikki?
nikki doesn't reply so he pulls her closer and..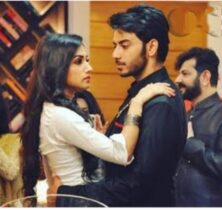 vyom: if you stand upset like this then how will your love know about it??
Nikki: iam upset because you praised your fan telling that she is beautiful..
vyom gets shocked and he laughs and..
Vyom: so you are jealous??
Nikki: ofcourse..
telling this she turns away her face but vyom hugs her from behind..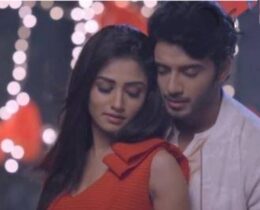 vyom: your jealousy is making me to kiss you because you are looking more beautiful in your jealousy..
telling this he comes close to kiss her while someone shouts..
Someone: vyom sir..please come fast…
THE SCENE FREEZES.
precap:shivani throws things in anger.naira to get jailed?. Nikki is shocked.naksh proposes tara. Sirat saves kartik's life.suwarna fixes kartik and vedika's marriage.