hi friends!!. Thank you for showing Support to all readers 😊.here is the 2nd episode ☺️.
1ST MBA:
as mihir and bani were teasing Avni and later they inform Avni about the assignment..
Bani: Avni.. don't forget to bring assignment tomorrow okay? Because Neil sir is already angry on you and if you dint do assignment also then he will surely punish you severely okay?
Avni: don't worry I will surely do and bring it. I may be failure in studies but doing assignments are my expert so I will surely bring it..
Bani: ok bye..let's meet tomorrow!.
Avni: bye!!.
the three of them goes away to their home while shivani is seen getting ready for her college in her home and she switches on the tv to see any important news…she gets shocked seeing a headlines:
" actor vyom and actress nikki are shooting for their next project in Udaipur near star hotel and it is their pleasure to shoot in Udaipur which is most beautiful city"
shivani sees this headlines and gets happy and she starts to jump in joy!!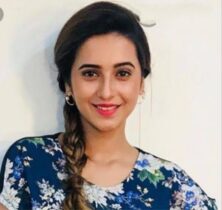 shivani POV: wow!!!my crush is shooting in this city wow!!!..I won't miss to meet him.i will atleast get the autograph from him..but how will I meet him?
shivani thinks for a while and..
Shivani POV: I will write the exam soon and I will go to meet him….yayyy!!!
she joyfully goes to her College and hugs naira in happiness which shocks and confuses naira..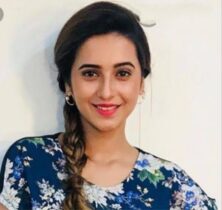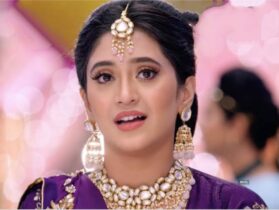 naira confusingly: why are you happy as if you passed the exam??
Shivani happily: even if I pass the exam i won't be happy like this… because iam going to meet my dear crush.
naira gets shocked..
Naira: what???are you going to meet actor vyom huh?
Shivani happily: ofcourse..
Naira: how??he is a big actor and I think he will be living in mumbai but how you are going to meet him??
Shivani: dint you see today's news??actor vyom is shooting his next project in Udaipur only and so iam going to meet him..
Naira: ohh…
naira makes a face and..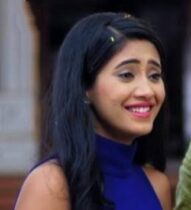 naira: but iam sure you won't meet him..
shivani gets shocked at her words..
Shivani: don't talk negatively miss.cockroach. even if guards stop me I will meet him somehow..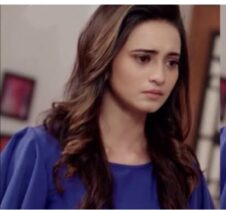 naira makes a face again and..
Naira: don't become a spiderman to see your crush alright? If guards stop you then return back orelse you will land on the problem okay??
Shivani: sorry miss.cockroach..i can even become a criminal to see my crush so Iam going to jump from the wall if the guards doesn't leave me…
naira makes a face and..
Naira: so you won't listen me.then do whatever you want but I won't help you if you land in problem!!.
telling this naira goes away while shivani thinks..
Shivani POV: iam sorry naira..I can obey your words for everything but not in this matter.
thinking this shivani goes to her classroom and after sometime everyone of 3rd b.com writes their exams while naira writes seriously and shivani finishes her exams just in half an hour and gives the papers to professor and goes out while naira looks her from her bench in confused way…
Naira POV: Ohhh god!!.this bechari shivani is not concentrating on exam for her crush!!.I hope she doesn't lands on problem there and I hope she should pass the exam also…
thinking this naira starts to write her exams while shivani goes to the shooting spot near star hotel and she was about to enter the shooting spot but guards stop her!!!..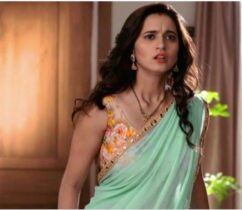 guards: sorry mam..outsiders are not allowed inside!!.only the cast and crew of the movie is allowed…
shivani becomes upset..
Shivani: ok..
shivani pretends to go but she hides away from guards and thinks..
Shivani POV: now I should use my plan of jumping from the wall only…and thank god there is only two guards here..
shivani goes and jumps from the wall without the knowledge of guards but she falls on the video sets where the shootings would been recorded and the sound of breaking is heared while shivani gets shocked and gets scared…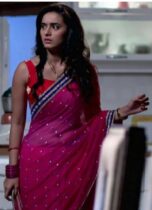 shivani POV: ohh noo..what did I do??if the cast and crew people saw me then iam gone..that too I have broken the recorder and if they see me then they will jail me as I have broken their recordings….
the cast and the crew people are sitting inside a house and they were eating as they took break from shooting and they get shocked hearing a breaking sound and everyone goes out to see while shivani tries to escape but actor vyom reaches there and sees her and calls her…
Vyom: excuse me..
shivani gets frighten hearing his voice and she slowly looks him in fear…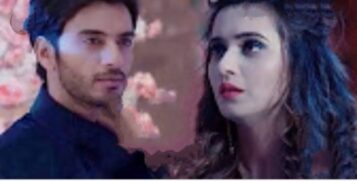 shivani closes her eyes in fear and cries loudly seeing vyom looking her angrily..
Shivani (cries): iam sorry..please iam sorry…i..I..just want to see..I mean iam a fan of you so I thought to see you but I've done a mistake so please forgive me and don't take me to prison please…
vyom stares her and suddenly laughs which shocks shivani and she stops crying and looks at him in confused way…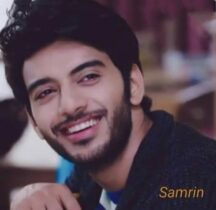 vyom stops his laughter and: come here..we will take a selfie!!
shivani gets shocked..
Shivani: what???are you not angry for breaking the recordings and that too I have jumped from the wall to meet you and it is a crime right? And are you not angry???..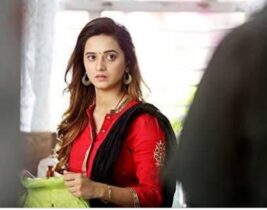 vyom smiles and comes near her and she feels as if she is dreaming and he keeps his shoulder on her her shoulder and…
Vyom: I know you are my fan. Actually every actors will have fans and in the same way iam also having more fans..so don't worry thinking that you have done a mistake.. because like you many other fans too jumped like this to see me..
shivani look him in shocked way and..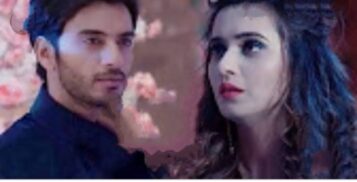 shivani: but I broken your recordings right??
Vyom: ofcourse you broke but it's not a original and it is already a damaged piece which we kept here..we mainly kept here as it is garage area..and the real recordings are safe inside the house!.
shivani feels a relief and she smiles..
Shivani: thank you!!.your so kind human because many actors would have punished for jumping through wall but you are great as you are supporting your fans..
vyom smiles and..
Vyom: actually you are different from all my fans which I have seen..after you broke the fake recorder you cried like a baby and you was cute in that…and that's why I laughed at you.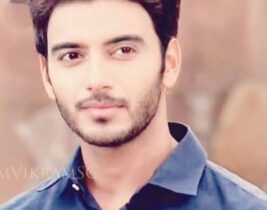 shivani feels happy while nikki who was there behind becomes jealous as vyom told cute to some other girl and she goes inside upset..while..
Vyom: ok come..let's take a selfie!!it will be a memorable for you..
shivani smiles and goes and stands near him and they take selfie!!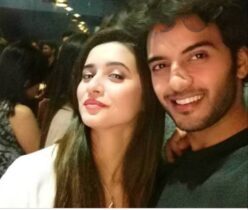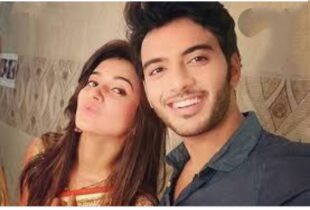 TGE SCENE FREEZES ON THEIR HAPPY FACES.
COLLEGE:
naira finishes her exams and goes out and waits for shivani but shivani doesn't come yet so naira thinks..
Naira POV: shivani went long ago but why dint she reach yet??hope she dint land on any problem…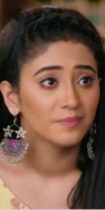 thinking this naira waits for some time and decides something..
Naira POV: it is taking time..so I'll better message her and I will go by myself!.
thinking this naira messages shivani and she goes out of college while Aditya reaches there as his motive's time have come and he sees her coming out and smiles evilly and he comes near her while naira doesn't notice his approaching and suddenly she walks forward and hits Aditya and falls on his shoulder and he catches her…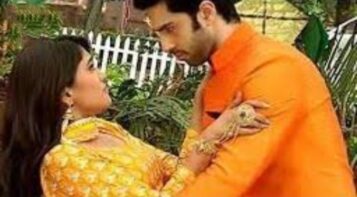 they both look at each other and naira moves from him and..
Naira: iam sorry..I hit you by mistake.
Aditya(fakely): it's okay no problem.
naira starts going away while Aditya starts to follow her and after going little far from college Aditya closes her mouth from behind..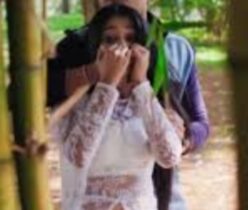 naira tries to take his hands away but fails and she drops her phone while Aditya takes her somewhere..
THE SCENE FREEZES.
GOENKA HOUSE:
kartik is seen in office and thinks..
Kartik POV: I really miss naira each minute..if I dint have meetings today I would have suprised her by going to college to pick her…it's ok.i will message her now..
thinking this kartik messages naira by sending kisses and heart emojis and smiles..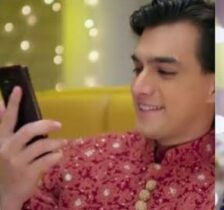 kartik POV: I hope naira sees this soon and iam waiting for her reply…I love you naira.
then kartik kisses naira's photo on his phone and he keeps away his phone and smiles thinking about naira and then he starts doing his work…
after some hours…
kartik takes his phone again whether naira have replied or not and he get shocked seeing naira dint even see his message yet and thinks….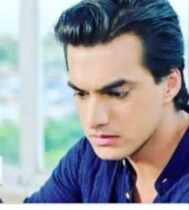 kartik POV: what happened to naira??she used to message soon but why dint she see my message yet??it's been long hours but why haven't she seen my message??it's okay…may be she will be is some work.so let me wait for some time and then I'll phone her if she haven't messaged even after sometime..
THE SCENE FREEZES ON HIS TENSION FACE.
next day: 1st mba:
mihir bani and Avni bring their laptop along with pendrive as they have to show their project to professor Neil and their sit together and discuss about it…
Bani: Avni..can you show your project to us?
Avni: ofcourse..
PARALLEL SCENE:
behind avni's bench a girl named mayuri and a guy named ponky is seen sitting together and discussing..
Mayuri: hey idiot ponky did you finished your project?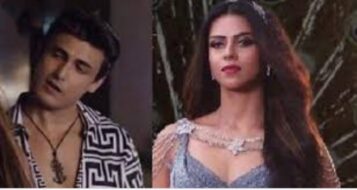 ponky: yes I finished…and you know one thing?
Mayuri: what?
Ponky: I created a fake funny video of our professor Neil sir.and I shared it with my bestie's and they enjoyed seeing it…I hate him and so I did this work.
mayuri gets shocked..
Mayuri shouts: are you mad??if Neil sir finds it then you will be fried into chicken…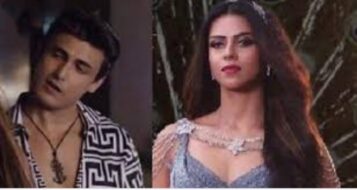 ponky: don't worry..it won't reach Neil sir and iam confident about it..
Mayuri: ok..now show your project..
Ponky: ok.
ponky puts pendrive on his laptop and he one's the video of his project but they get shocked seeing Neil's fake funny video running…
Mayuri: ohhh noo..what did you do??you have brought his funny video pendrive instead of project's pendrive???
ponky gets shocked and gets scared…
Ponky: ohh..noo..I think I mistook it as project's pendrive.now what will I do??if Neil sir sees this then iam gone…
ponky sits worriedly while mayuri consoles him..
Mayuri: don't worry..I will think some ideas..
PARALLEL SCENE:
avni shows her project video to bani and mihir and both gets suprised and they shout in joy…
Bani: I never thought that you have hidden talent!!it's really awesome.
Mihir: now.. Neil's anger on Avni will get reduced seeing her project.
Bani: yes..
avni feels proud and mihir and bani praises her..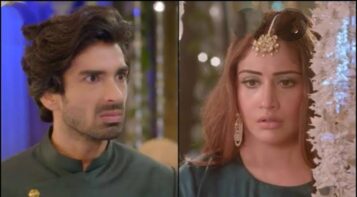 PARALLEL SCENE:
mayuri hears bani mihir and avni's conversation and thinks and shares her idea to ponky…
Mayuri: hey ponky..why can't we replace this pendrive with someone's??and you steal their project…
ponky likes the idea..
Ponky: yeah..nice idea.but I want the best project..
Mayuri: don't worry. We will replace it with avni's because I heared avni's project was awesome.and also it will be interesting to see Avni getting punished because Neil sir is already in anger with her and if we fuel it it will be interesting too…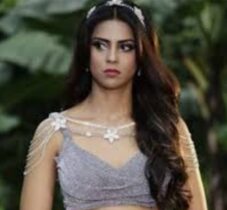 Ponky: you have great mind mayuri.i like to torture people's and this idea is best to torture Avni….
THE SCENE FREEZES.
precap: bani slaps mayuri and veer slaps her back. Kartik searches naira..Aditya brings sindoor and mangalsutra to naira.naksh proposes tara.
friends do you want kartik saving naira or naira's sherni attack on Aditya??