London Lovers (A Sad Poem on Ardeep)

Warning: A non-numeric value encountered in /home/ftpusers/tellyu/public_html/wp-content/themes/publisher/includes/func-review-rating.php on line 212

Warning: A non-numeric value encountered in /home/ftpusers/tellyu/public_html/wp-content/themes/publisher/includes/func-review-rating.php on line 213

Once upon a time in London,
A girl and boy had a secret place to walk on,
They loved each other to the core,
And never did they got bored.
They'd always manage to meet,
Without each other they felt incomplete,
One day the boy wasn't able to come,
By this the girl felt troublesome.
Sadly the girl stayed at home,
That day there was nobody at home,
The bell rang she opened the door,
There stood the person she adore.
The boy had tears in his eyes,
He said we didn't knew when the time flied,
He said they won't meet again,
With this the girl felt a stabbing pain.
She asked can I hug u last time?
For this moment may never come in our lifetime,
He said yeah u can hug me for sure,
As I m also feeling insecure.
They both hugged each other for a while,
The boy said that always smile.
He gave a letter in her hand,
And said that we'll meet in an unseen wonderland.
The boy smiled at her and went,
What he said, he actually meant,
She always had the love he sent,
And all the moments they together spent.
She opened the letter which he gave,
It said that for her, he'll always crave,
Come tomorrow on my grave,
She tried acting to be brave.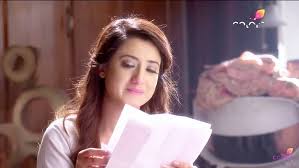 Tomorrow my death will complete one year,
I know that the pain u r feeling is severe,
To u only, I will appear,
To wipe your tears and make u cheer.
The another day she went to his grave,
She wasn't willing for her tears to be saved,
She cried and looked up in the sky to pray,
That there should be happiness where he lay.
She went from there and passed by a lake,
She went in the lake for his sake,
There stood the same boy and held her hand for the promise he made,
He said that I m real n not fake.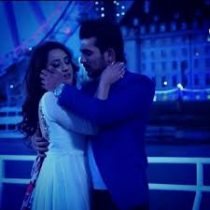 The people tried to stop her,
Very fast were the waves of the water,
The girl never looked back,
This was the moment for which she lacked.
Lost in his eyes, she smiled,
The waves kept rising meanwhile,
She didn't knew she's going to die in awhile,
The waves took her in and she died.
They say that in this world, doesn't exists the love,
They break the heart of their ladylove,
How good it will be if this world improves,
And have love for others along with self love.

Warning: A non-numeric value encountered in /home/ftpusers/tellyu/public_html/wp-content/themes/publisher/includes/func-review-rating.php on line 212

Warning: A non-numeric value encountered in /home/ftpusers/tellyu/public_html/wp-content/themes/publisher/includes/func-review-rating.php on line 213