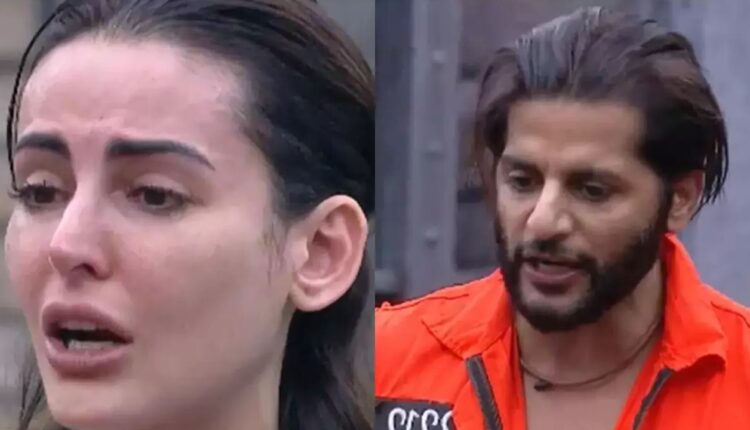 Lock Upp: Mandana Karimi breaks down upon being confronted by Karanvir Bohra for her 'inappropriate' behavior allegations against him
The latest episode of Lock Upp witnessed some massive confrontations between the inmates. After the task of charge sheet, Poonam Pandey and Saisha Shinde were evidently upset with Munawar Faruqui and Anjali Arora.
Amidst all this Anjali told Karanvir that Zeeshan told her about Mandana accusing him of behaving inappropriately outside on the pretext of 'discussing' script. Karanvir was shocked and he went to confront Mandana in Zeeshan's presence. When asked Zeeshan confirmed that Mandana said that in the outside world, a lot of time KVB has called her to discuss scripts and all but she never went because she has trust issues.
Karanvir said, "I will believe this man (Zeeshan) because he is doing roza and he won't lie. Mandana if you have said this, you have disappointed me. Forget me, you have disappointed my wife (Teejay). I will not trust you."
Mandana tried to clarify and said, "I haven't said this. I have only said I don't trust him even in the outside world. Maa Ki kasam. That's it."
Karanvir was evidently upset and also confused about whom to believe, he said that he is the one who has treated her with the utmost respect. Mandana broke into tears while trying to explain that she hasn't said such a thing.
Meanwhile Ali, Anjali and Zeeshan were standing firm by their statement. Mandana told Karanvir, "We have never connected. But I love his wife. She is an amazing woman and I am close to her. I care about her, your kids. I swear on your kids."
This infuriated Karanvir and he said, "Do not bring my kids into this." Realizing that there is no end to this argument, Zeeshan told Karanvir to watch the episode when he goes out and then decide who is lying and who is not..