Living our life together chapter-4

Warning: A non-numeric value encountered in /home/ftpusers/tellyu/public_html/wp-content/themes/publisher/includes/func-review-rating.php on line 212

Warning: A non-numeric value encountered in /home/ftpusers/tellyu/public_html/wp-content/themes/publisher/includes/func-review-rating.php on line 213

A women opens the door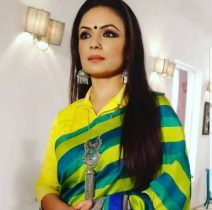 On seeing Jhavni . Sam goes to her and hugs her
Sam : Momz i missed you..
Jhanvi : Me too sameera..
sam gives her a look..
Jhanvi : Sam
Meera : If you give us a chance can we also meet her…
All others hugss Jhanvi..
Tanya makes tea for all while jhanvi chats with them..
Tanya : Mom. we wanted to tell you something
Jhanvi : Go on..
Tanya looks at the others..
Sam : We are planning
Ann : For a trip..
Meera : So we wanted
Tanya : Your permission..
Jhanvi : A trip… (she thinks for a while) What did meera's mom said..
Ann : She was quite happy and agreed..
Meera : You will allow us won't you..
Jhanvi  : Tanya…did i ever stand in between your dreams..
Tanya : No mom
Sam : So does that mean a yes..
Jhanvi : Of course its a yes..
The four gets happy and group hugs Jhanvi
Jhanvi : But what are your plans..
Ann : First i also have to inform dadi
sam : Rest we will think and inform
Jhanvi : When are you leaving..
Meera : Evening..
Jhanvi : Okay i will prepare luch for you guys..
The all goes to Tanya's room to get freshenup..
Meera's phone rings.. It was akshat's and she gets busy talking to him..
Ann is shown looking at the mirror
Sam : Comeon Ann.. you won't grow prettier if you look at mirror..
Ann : Shutup yaar
Sam : You don't need to get angry when hearing truth..
Ann throws a pillow which was near her aiming to sam.. but Tanya comes in between and she gets it..
Sam laughs loudly…
Tanya (shouts) : What are you guys doing..
It was quite a didturbance of Meera.
Meera : Can't you guys talk slowly..
All the three looks at Meera and starts singing 'sajna hai mujhe sajna keliye' in a funny way..
Meera gives them a look..
LUNCH…
Sam : So momz what have you made..
Tanya : Oh.. hello she is my mom..
Ann : She may be yours but she is also ours..
They dine and Meera is happy to see her favourite kheer . Sam is happy to see ice cream.. Ann was little less happy that all were vegetables..
All had there lunch……..
After a few times later… They leaves..
Sam : Do you need something to eat..Ann
Ann : No .. i am fine
Meera : She was really irritated to have sovmuch vegetables..
Tanya : Ann.. call dadi and inform her we are comming..
Ann calls dadi..
Tanya : Sam.. can you drive fast…we have to reach Ann's home as soon as possible..
All others : Oho…
INDORE..
it was about night..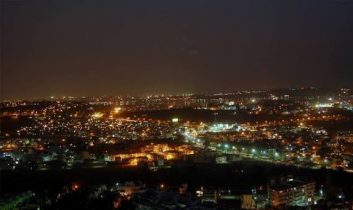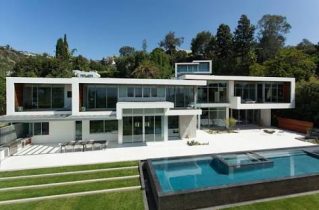 Ann's home..
Ann and Tanya started to ring the doorbell continuesly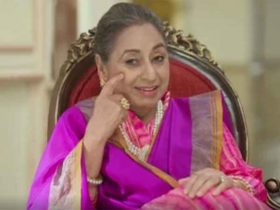 Maria thomas – Ann's grandmother . Her s*xy. Supportive ..
Maria opens the door..
Maria : Why were you two destroying my door
Tanya : Cause we are hungry..
Maria : Nut i didn't cook anything because i thought you guys will eat outside…
Ann ; What??
Tanya : I don't think so..
she goes inside look gor the dinning table..
Sam : She will be near the dinning table..
Meera : What is special for us today darling..
Maria : Go and see yourself..
They goes near the dinning table and sees Tanya having chicken fry..
Meera : Look… now who is prohibited from having chicken..
Tanya : Comeon let me atleast have something…
They all have dinner together and At the time they asks dadi's permission . She agrees at the very instant she hears it..
All gets happy..
Balcony…
Tanya ; Meera; Sam are sitting in balcony enjoying the scenery . just then Ann enters with a few bottles of beer…
All says cheers and drinks it..

Warning: A non-numeric value encountered in /home/ftpusers/tellyu/public_html/wp-content/themes/publisher/includes/func-review-rating.php on line 212

Warning: A non-numeric value encountered in /home/ftpusers/tellyu/public_html/wp-content/themes/publisher/includes/func-review-rating.php on line 213