Living our life together chapter-3

Warning: A non-numeric value encountered in /home/ftpusers/tellyu/public_html/wp-content/themes/publisher/includes/func-review-rating.php on line 212

Warning: A non-numeric value encountered in /home/ftpusers/tellyu/public_html/wp-content/themes/publisher/includes/func-review-rating.php on line 213

A fine morning with a beautifull sunraise..
In Sharma house everyone is shown having breakfast..
Meera : Mom.. dad.. i wanted to ask you something??
Pooja : Go no beta!!
Meera : Actually we four have planned to go on a trip..
Mahira : what di!!! That's awesome..
Pooja : No.. way its totaly dangerous for girls to travell alone..
Tanya : But aunty please… we don't usually gets chance….
Ann : And all we want is to create some memmorries and moments together
Raghav : We understand beta.. but what if.. Akshat and family won't like it..
Sam : We will talk to him..
Raghav : Then okay..
IN MEERA'S ROOM..
Meera : I won't talk to him..
Sam : And i don't understand why she wants to ask him before doing anything..
Ann : Shut up !!! sam.. Tanya you call him..
Tanya : Now.. that will be akward..
They gives the phone to Meera.. She calls akshat and asks him to meet at Blue moon resturant..
BLUE MOON RESTURANT..
All the four girls are sitting in the table.. just then Akshat comes.
Akshat : Whats up!!! girls.
Ann : Akshat … we want your help.
Akshat : Are you guys in any problem..
Sam : If we had any problem we are able to sort it out by our self..
Tanya : Stop it Sam.. you are being rude..
Meera : Actually akshat.. it may sound a littke filmy.. We 4 are thinking of going on a trip
Akshat : What's filmy in that.. go and enjoy.
Meera : Really.. you don't have any problem in that
Akshat : Why would I have
Tanya : And your family
Akshat : No… but you should be back before our engagement…
All laughs … Meera gives him a look..she also smiles…
MEERA'S HOUSE..
Everyone is shown packing there bags and getting read…
( 'You better not mess with me' song from the movie ' Always kabhi kabhi ' plays in background )
Ann is shown applying liner ….
Tanya is shown straightening her hair…
Sam is shown putting her glasses on..
Meera is shown applying a little of blush..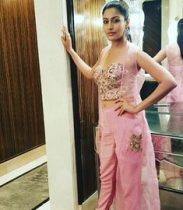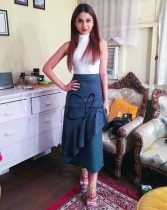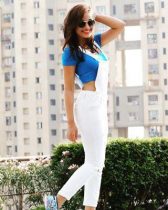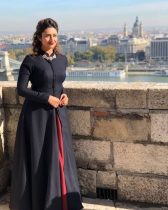 All the 4 comes down and bids by to Meera's family …
They all starts their journey on Tanya's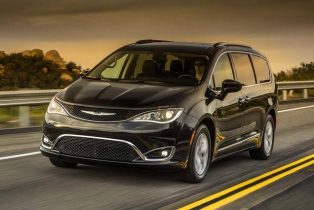 Sam is driving the car..
Sam : So girls where do we wanna go first..
Tanya : My homee….. Bhopal…
Meera : Yeah.. we should ask for her permission also..
Ann : And what of she say no…
Sam : Its simple.. we will elop..
Sam speeds up the car…
BHOPAL..
They reaches at Tanya's home..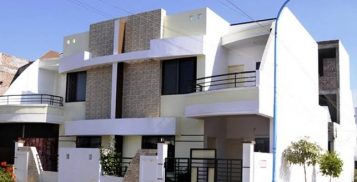 Warning: A non-numeric value encountered in /home/ftpusers/tellyu/public_html/wp-content/themes/publisher/includes/func-review-rating.php on line 212

Warning: A non-numeric value encountered in /home/ftpusers/tellyu/public_html/wp-content/themes/publisher/includes/func-review-rating.php on line 213