Living our life together chapter 14
3 MONTHS LATER…
Its night … A fully and well decorated area is shown.. pleople are shown dancing…
A mundap is also shown..
Jhanvi , Pooja are shown inviting the guests and all… Rhagav is also busy looking at the arrangements.. Haider is shown having a glass of wine while karan comes and sits with him
Karan : I thought you stoped drinking
Haider : Yes.. Man i did and this.. is just a glass of wine..
Aditya enters the screen.. he looks and naughtly smikes at him and walks towards Sam
Haider : Aditya … No..
Aditya : Sorry Boss…
He taps on Sam's shoulder…
Sam : I 'm sorry adi… but you can not meet tanya..
Aditya : Leave tanya.. your boyfriend is drinking alcohol again..
Till then haider also comes there
Sam : I thought you .. promised.. me..
Haider : I haven't broke my promise..
Sam walks away irritated.. Haider holds Aditya's collar.. Akshat and karan also comes..
Akshat : Leave Adi.. and go to her.
Haider goes.. Adi sings .. " DJ wale babu mere gana chale de.. " .. He goes to the Dj and asks to play some music …
As haider hold sam's hand… The whole light goes off. and the lime light falls on them..
And Aditya comes up with a mike..
Adi : So all.. who have gathered my bestfriend Haider is going to perform for all of you..
TUM HO song from rockstar plays..
They both dances..
Akshat : I wish.. Meera was also here..
Karan : Poor adi.. he can't even meet her … and he is hell irtitaed with that
Arjun comes there..
Arjun : Bhai is also tensed as i am …
Akshat and karan looks at him..
Karan : Have you also fell in love..
Arjun : No… Its mom & dad.. they are getting hyper about all those.. Mom is taking a lot of stress and she is worried that nothing should go wrong.. And i am tired making her understand..
Karan : Don't be stressed.. you will age fast if you get stressed and we won't get a beautiful girl for you..
All laughs … Aditya and Haider also comes.
They talks chats and have fun..
Panditji announces the groom to be on stage.. Karan , haider , Akshat and Arjun takes him to the mandao with a bang..
Panditiji annouces the bride to come..
Ann , Meer , Sam and mahira holds chaddar of a red and beautifully decorated cloth and Tanya was in the middle.. They walks towards the mandap..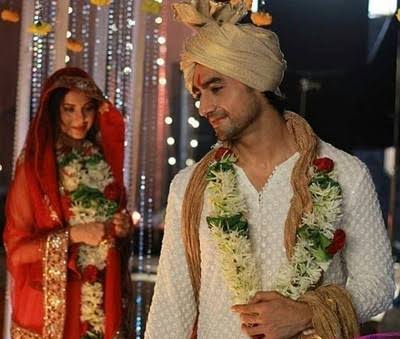 As the marriage cermony ends .. Jhanvi gets a little bit emotional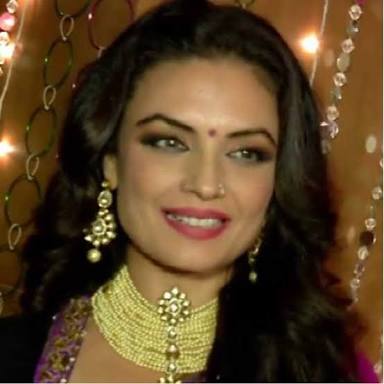 Aditya's parents Harsh and swarna also get a bit emotional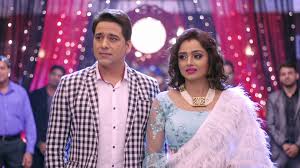 ADITYA & TANYA HAVE THERE PHOTO SECTIONS…
It was a dance section and party now.. first Arjun & as the host ..
. Arjun enters tge stage..
Arjun : Guests.. all of you are welcome to the after-wedding party of my bhai and babhi.. There was story between there encounter and it was only possible through Meera di.. and also you akshat bhai..
Mahira : So.. as this .. lets invite.. my Di and jiju for the first performance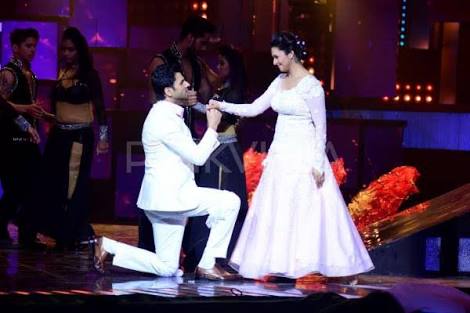 MEERA & AKSHAT ON – MAIN AGAR KAHOON -From – Om shanti om
ARJUN CALLS HAIDER & SAMEERA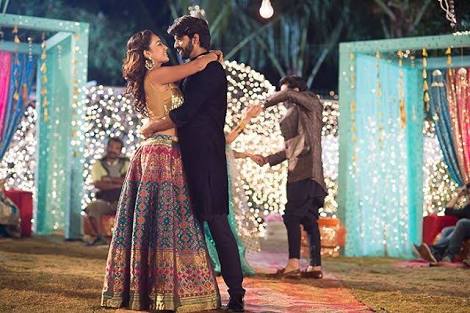 HAIDER & SAM ON – MUSKURANE – From – Citylights
THEN MAHIRA CALLS ANN & KARAN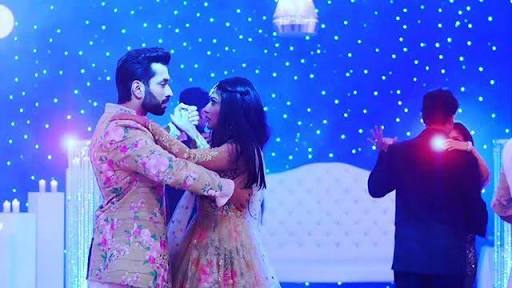 ANN & KARAN ON – LAE DOOBA – From – Aiyaaryi
Jhanvi : What's all this.. its all romantic songs.. we are all punjabis.. and we need something …
Pooja : You said it.. right..
Pooja , jhanvi and swarna comes to stage and dances on LONDON THUMAKDA from QUEEN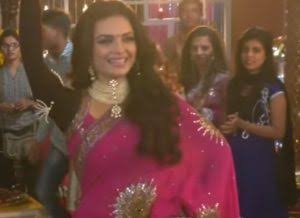 The boys also gets involved in dance with them.. Aditya also gets down from the stage and dances.. Jennifer also joins them…
After that.. DIL CHORI SADA from Sonu ke titu ki sweety plays.. Karan , Adi , Akshat , Haider dances on that..
Then they dances on AINAVY AINAVY From Band Baaja barath..
As the song ends.. Sam was dancing with haider.. she sees her Mom's family and Dad's family entering the function..