Living our life together chapter 11
AFTER 4 YEARS….
A HUGE & CLASSY BEDROOM IS SHOWN.. A POTARIL IS SHOWN ON THE WALL…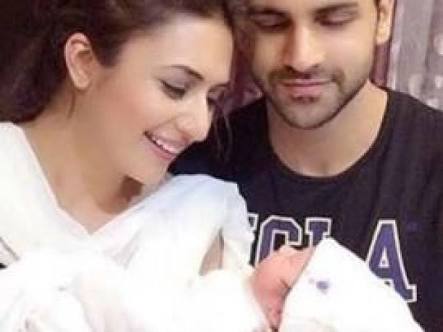 AKSAT IS SHOWN SITTING IN HIS STUDY TABLE AND WORKING ON SOMETHING ON HIS LAPTOP…
MEERA WALKS IN HOLDING SO MANY LETTERS…SHE WAS CHECKING THEM..
Meera : I don't understand who nowadays writes letters..
Akshat : Comeon.. even technologies are grownup.. but this always safer..
Meera : Still..
JUST THEN A SOUND OF A CRYING BABY IS HEARD…MEERA WAS ABOUT TO GET UP.. BUT AKSHAT ASKS HER TO SIT… AND HE TAKES THE CHILD…
Akshat : Oh…lolo.. Pap's princes… Don't cry… Meera, I think she is hungry….
MEERA WAS IN HER OWN THOUGHT.. AS SHE DIDN'T HEAR HER…AKSHAT SHAKE MEERA..
Akshat : Were are you lost..??
Meera : Wo.. Wo.. this..
HE TAKES LETTER FROM HER HAND..
Akshat : Stonehills internation school…
Meera : Its reunion invitation..
Akshat : So you must go.???
MEERA TAKES THE BABY FROM HIM..
Meera : There is no need…
Akshat : Comeon.. Its been 4years.. and you haven't meet any of them.. even you didn't try once to contact them..
Meera : Akshat… its okay and may be there is a change that mom & dad will not like..
Akshat : I don't wanna hear anything.. and you take this as an oder from me… You should go..
JUST THEN BABY LAUGHS..
Akshat : See.. Pari also wants you to go.. after all she also want to see her mom's besties..
Meera : But akshat… do you think.. they all will come..
Akshat : Be positive…Baby…
A SMALL FLAT IS SHOWN… THINGS ARE SEE ARRANGED IN AN LAZY WAY.. A TOTAL MESS… A GIRL IS SHOWN SLEEPING IN A SOFA… AND SOME ALCOHOL BOTTLES WERE SPREADED HERE & THERE…
SHE TAKES A TURN & FALLS DOWN..SHE HOLDS HER HEAD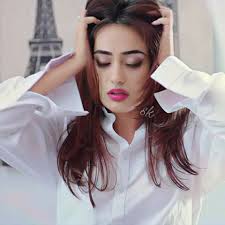 Sam : I think i had much… yesterday..
SHE WALKS TOWARDS HER DOOR & TAKES THING WHICH WERE KEPT IN DOOR STEP..
SHE OPENS THE NEWSPAPER TO READ WHILE A LETTER FALL
SHE OPENS IT…
Sam : Reunion.. Reunion..
FLASHBACK STRIKES ON HER MIND.. HOW HAIDER USED HER..SHE GETS ANGRY & THROWS THINGS HERE AND THERE…. JUST THEN SHE SEES THERE GROUP PHOTO.. SHE TAKES IT AND HUGS..  CRIES HER HEART OUT…..
ANOTHER MANSION IS SHOWN WHERE TANYA & HER MOM.. WAS HAVING FOOD.. TANYA'S MOM HAVE SOME ENVOLPE WITH HER..
Tanya : Momm… please not today..
JHANVI SHOWS HER A PHOTO
Jhanvi : Look at this boy.. he is graduated from oxfoard university and he is setteled in london..
Tanya : Mom.. i told you i am not intrested.. in all these…
Jhanvi : Tanya tell me.. Do you any boyfriend…
TANYA'S EYES GETS WET…
THE SCENE HOW ADI PROPOSED HER COMES IN HER MIND..
Tanya : Stop it.. mom.. its nothing like that…
JUST THEN A SERVANT COMES..
Servant : Ma'am your letters…
Tanya : Thanks…
SHE LOOKS THROUGH IT AND SEES THE ADRESS STONEHILLS…
Tanya : Mom.. i will be back in a second…
SHE GOES TO HER ROOM & OPENS IT.. AND READS..
Tanya : Reunion… I … I have to go.. But mom she wo..won't allow me.. But i have to go.. and meet th..them.. and i also have to..fi..find him.. to..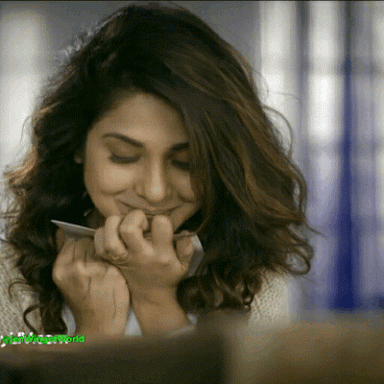 ANOTHER BIG MANSION IS SHOWN… WITH A BIG POTRAIL IN THE HALL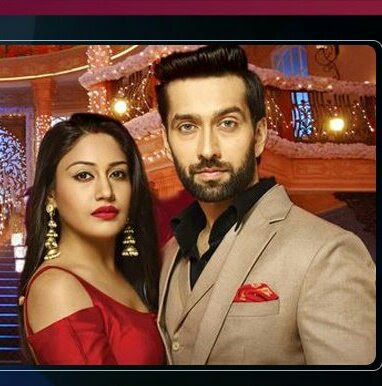 TWO MENS(haider and aditya) ARE SHOWN SITTING IN THE SOFA AND A MEN ( Karan) IS LOOKING SOME BOOKS ON HIS SHELF …. JUST THEN A GIRL(Ann) COMES WITH COFFE..
Adi : Do you think.. this plan of reunion will work…
Ann : I don't know.. but.. it …
Karan : It took time to find there adress and we don't know if its correct..
Ann : They all got setteled to new place after that..
Haider : I know.. and I am sorry for that.. at that time.. i didn't knew what i was doing.  my anger and attitude was upon my head..
Adi : Its.. okay.  Haider … You realised your mistake  and that's a great thing..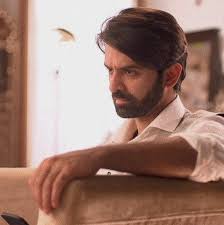 Haider :Yes.. i realise my mistake.. and i also realised how..much i love her too… i miss her each second … everytime i close my eyes.  i am only being able to see her face …
Ann : Haider.. i just want to tell you that…fon't over expect if she doesn't forgive you.. it will leave a great pain..
Karan : Adi… you also don't get over excited.  if .. there may be a chance that she has over you..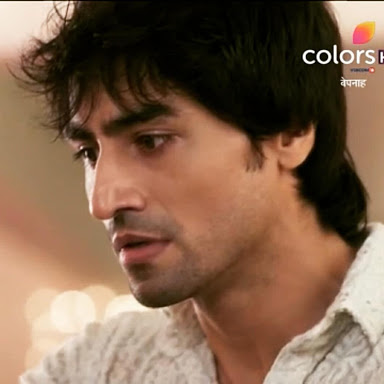 Adi : I don't think…. sh.. she will… i hope..
Haider : Guys… i think we.. we should leave .. and get the arragements done
Adi : Yeah…
JUST THEN ADI GETS A CALL…
Adi : Tell me.. Arjun..
Arjun : Bhai.. where..where are you here all are tensed..
Adi : I am going Dehradun to get your Bhabhi…
Arjun : But.. bhai..
ADI CUTS THE CALL..
THEY GETS INTO THE CAR.. ADI ON THE WHEELS   HAIDER NEXT TO HIM..
ANN & KARAN WAS ON THE BACKSEAT.. ANN WAS SEEN A LITTLE TENSED..
KARAN HOLDS HE CLOSE..
Karan : Don't worry Ann.. Our plan will work.. There love will win and your friendship will also win…
Ann : I hope..  everything gets fine ..