Like A Love Song – Swasan/Raglak – Episode 1
LIKE A LOVE SONG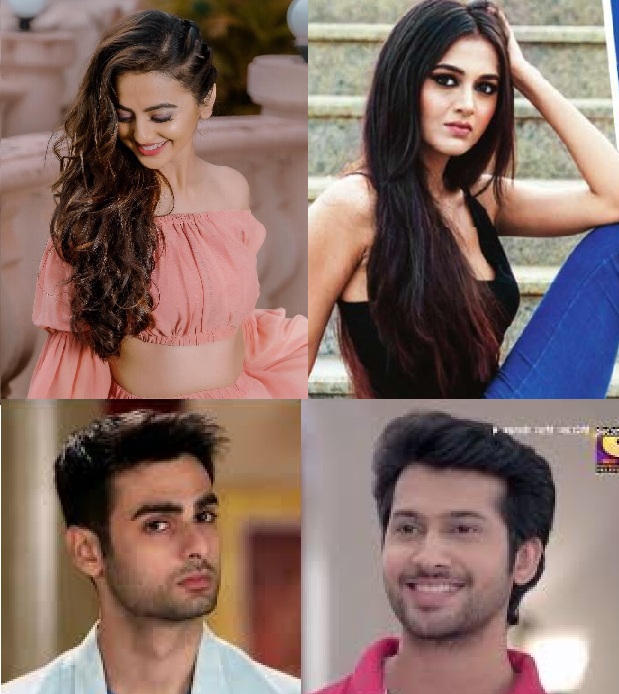 ---
---
Episode 1
---
---
@9 years Back
@2014
@University of California
@California
---
---
1st year of college, Loud noise , horns, sounds of punching, breaking ,and bikes racing like running for their lives, splashing on the pool, and hoo-hoo-lalas of the students of South Point , the most prestigious school of the country was everything a middle aged wouldnt want to hear in the early rays of the sun, while it was at the same time, a dream. A dream of every youngster , stepping into youth.
This girl was beautiful, slender yet curvy, long lustrous chestnut hair, arched eyebrows, naturally puckered lips, big doe eyes . over pampered only daughter of one of the riches businessmen of india, Ahem Walia, Swara Walia (helly shah) was the cheer leader of her, school , her college, now basking in youth at 17 , she had mastered singing, had the voice of a nightingale, was the official crush of school and jealousy of every girl . she was studying fashion designing and technology. And she was madly in love with her best friends  since kinder garden Ragini Shergill (tejaswi prakash) and Anika gadodiya (surbhi chandna).
She was shopping at zara.
---
---
@Zara
---
---
---
---
She shopped and shopped and shopped .
---
---
The girl's got everything ! (x4)
I've got it all,
Jimmy Choo & Manolo, Prada, Galliano,
Cant get nuff, I want more and more…
Louis Vuitton & the Stella Mccartney, Donatella Versace,
I Use bag from GUCCI !!
Gulabi ankhein jo meri dekhi,
Diwana har dil hogya,
Sambhalo khud ko, zara becharo,
Ki jeena mushkil ho gya !!
The girl's got everything ! (x4)
Mujhsi kahi, koi nahi,
Jo sab k khabo me hai, I'm the one !!
Duniya mere, piche chale,
Mai sabse age hu, I'm number one !!
I've got it all,
Jimmy Choo & Manolo, Prada, Galliano,
Cant get nuff, I want more and more…
Louis Vuitton & the Stella Mccartney, Donatella Versace,
I Use bag from GUCCI !!
Gulabi ankhein jo meri dekhi,
Diwana har dil hogya,
Sambhalo khud ko, zara becharo,
Ki jeena mushkil ho gya !!
The girl's got everything ! (x4)
---
---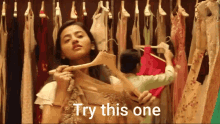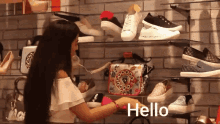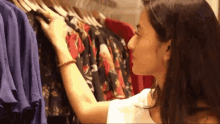 ---
---
The receptionist – ma'am u are so lucky. U shop here every week, lacs and lacs, your parents must have loads of money.
Swara bit her lips – no  shalini, they have loads of love. For me
She stuck out her tounge.
Swara – and wealth is not luck.
Receptionist – then what is absolute luck ma'am ?
Swara raised and eyebrow and smiled.
Swara – when two people fall for each other at the same time, with the same velocity at the same intensity . that's luck. Absolute luck.
The receptionist smiled. Swara walked away.
---
---
Swara's dress
---
---
---
Ragini shergill was beautiful, had mesmerizing eyes , was a tomboy , was the naturally pretty girl with snowwhite skin, who wore hoodies and knickers, had back length hair, and something about her sitting posture told all that she didn't care if the boys found her hot or not !
She was gymming , her abs tight. Her body toned, sweap drops trickling by her neck.  Boys who leered at here were gossiping about her.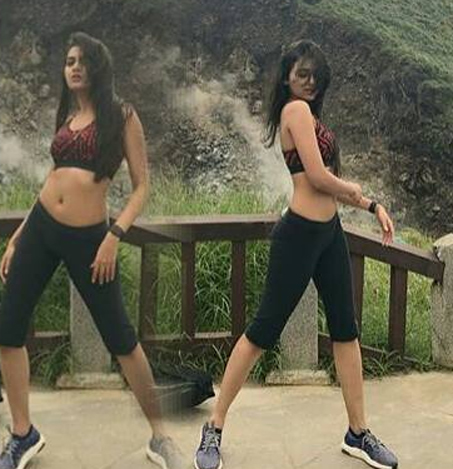 ---
---
'You should come in the morning, bro. The chicks, bro, the chicks … There's one who does, like, these deep squats. bro,'
Ragini ?
Uff…year You should totally check her out, bro. Ass like melons, bhai, spring time melons.
Really ?
She does crazy hang cleans and squats till her ass is touching the floor, bro. You got to come, bro.'
No one they knew in the gym did hang cleans and squats like Ragini did, perfect shrug, below parallel and butt to the floor, back arched all the time.
---
---
Mach-Mach nahi karne ka, lafda nahi karne ka
Mach-Mach nahi karne ka, lafda nahi karne ka
ka… ka…
Mach-Mach nahi karne ka, lafda nahi karne ka
Subah subah dhoop mein Bhajiya Nahi talne ka
Badmaash chokra, masti ka tokra, jaane kahaan se aaya re
Aye, Hat ja re chhokre, Bheja na thok re
Aa rela hai apun
Panga nahi karna, danga nahi karna
Kar dunga main warna
Teri tai tai phiss
Teri tai tai phiss
Teri tai tai phiss
Teri tai tai phiss
O phish O phish phish phish haan
---
---
the three boys ran on the treadmill behind her .
She sashayed up to their treadmills—they had all cranked theirs up to 14 km/hr trying to impress the women around them
—and slammed her palm into the EMERGENCY STOP buttons.
Their belts stopped with a jerk.
All three boys, one after another, got their faces slammed against the treadmill console.
They crumpled to the ground, bleeding from their noses. Ragini had laughed heroically. The girls  in the gym had smiled at each other as if they were tapping into the same neural networks. she heard them talking and smirked.
---
---
@Classroom
---
---
The students were preparing for the class.
And that's when Ragini, the Prefect , entered , entering she scanned the students. There was a new boy, wearing specs, his hair ruffled and spiked, he had an Armani watch on his wrist, and looked cute, hot and fashionable. There was another thing though. He had a bandage on his forehed and he looked really innocent . he was looking down . ragini, the b*t*h she was , smirked and went to him.
Like her feminist self, she went on to protect him – aw… chot aa gayi…ab se dusre boys se tum bachke rehna. Tell me who bothered you. I promise ill beat them for you dude . trust me.
She touched him and he jerked her hand off. Standing up , now he intimidated her , Laksh Raichand (Namish Taneja) jerked her off , and pressed his knuckles. Removing his glasses , he threw them away.
---
---
O ms. Feminism. Naam kya bataya ?
Ragini was real shocked.
Bataya nahi. Bata rahi hu. Ragini shergill
Sher dill ?? ya kayar dil ?
Laksh laughed, leaving the other guys in glee.
Excuse me. Whoever you are. Im the prefect of this class.
Nepotism suna hai ? sherdil ji ?
Huh?
Im the son of one of the trustees of this university. Im Laksh Raichand Udaigarh , prince of Udaipur royal family
This is California . and no one gives a f**k about …
Looks like I need the senior prefect for reprimanding you.
Who ? someone called sanskar ?
Sanskar raichand. My brother.
Oh…u
Ragini went to kick him when she was about to fall down , and he held her.
---
---
Sab tera tune plays .
---
---
Ragini  :Leave me u idiot!
He let her go and she fell on the ground with a thud. Laksh licked his lips.
Ragini  :what the hell!!  are u blind idiot!!!!
Laksh  : Ms. Sharp tongue, u asked me to leave you , so I did so!.
Ragini  :ohh really! u r saying as if u will always listen to me ! huh !!stupid!!
Laksh : shut up u wild b*t*h..sorry…wild dog !!
Ragini  :how dare u to call me wild dog , u monkey !
Laksh :mind ur tongue, did u ever see urself ? u look like a witch
Ragini  :well thanks for telling!! but a witch is far better than a sweeper !!.
Laksh  : oh…hello.. dont u dare!! now u r crossing ur limits !!…..
Ragini – is that sooo u chimpanzee .
Laksh  :uuu local Indian Bandar !!!.
Ragini : uuu!!!….
Laksh :u did wrong by  messing with Laksh Raichand.
---
Ragini went to slap him when someone held her hand.  She turned around but stopped seeing sanskar (varun kapoor);
Sanskar , the oh so hot ! was the 5 feet 11 inches tall and handsome guy with the guitar, who made almost all girls faint barely from the sight of him . fairness, gorgeous almond shaped black eyes, loveliest lips, and his perfectly proportioned body made him look extra tempting , and that sweet "hey there sweetheart" smile was the bonus, what didn't match well with his sweet chocolate boy personality was the black headphone that hung by his neck.
Ragini looked at him and fell silent.
---
Sanskar – dare you ragini. Don't you dare touch my brother. Dare anyone touch him
Laksh smirked.
Ragini kept looking at sanskar .
She blushed.
Sanlak looked confused.
Sanskar – excuse me ! hello !! hello !
Laksh smiled and brought a mug of water and sprinkled some on ragini. She didn't come to her senses. Laksh was about to throw the entire mug on him, when swara stopped him, holding his hand.
Swara – dare anyone touch my best friend.  Let alone you !
Ragini smirked.
Sanskar came and stood in front of laksh.
Sanskar – and let anyone touch my brother. Let alone god himself !
The 4 looked on.
---
---
@Next Day
@Campus
---
---
Swara's out fit
---
---
swara entered the campus and decided to grab coffee before class. she had about twenty shopping bags in her hands and found it tough juggling them and the phone, which remained glued to her ear all this while. It' was a Sunday and the roads were jammed with traffic. Just as she tried to cross the road with the phone still glued to her ears, a loud honk blasts her ears and she froze. It was a TATA safari that stopped an inch beind her. An inch. The traffic piled up behind the car, and she  could hear people shouting all around her. swara quickly gathered up her shopping bags, picked up the remaining parts of the phone and crossed the road without looking anywhere. She saw a barrista .
Swara entered and sta down, drinking a glass of water. Panicking , she breathed fast and heavy.
She had tears in  her eyes.
a voice called from behind.
'Yes?'
.'Are you alright?'
'I guess.'
'I am really sorry. You came out of nowhere so suddenly. I apologize for that. Is your phone okay? You dropped it, right?'
'Huh?
I was driving the car you decided to get run over by. The car you just jumped in front of?'
'Oh,
'It wasn't your fault.'
'I know, but I scared the shit out of you. I am sorry for that.'
'That you did,
Let me get you something and we will call it even?'
Oh no need. Thanks.
I insist. I'll die of guilt yaar .
Okay.
Swara's POV
He's very good-looking , handsome , in a very-nice-guy sort of a way. Everything is in place and he looks exactly like he behaves—very polite and measured. His hair is cut short—yet is incredibly shiny and makes me want to run my fingers through it—and is neatly combed,.. Just the kind of guy you would feel safe with.
'Coffee?'
A frappe. Caramel frappucino.
f**k!
What ? whats so weird about it ?
not weird. Just the fact that I was gonna order the same. Same pinch.
she took out her cell phone and started pressing random buttons on it, to look busy.'
Is everything okay?'
Other than the fact that you almost killed me moments ago, I think I am just fine,
Oh, yes, it was my fault. I am sure you had better things to think of, than looking at the stupid road while crossing,'
I was just completing my shopping.
She pouted. Sanskar smiled at her cuteness.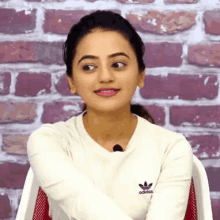 Swara realized it was time for her classes.
.'I have to go,
Oh, sure,'
'It was nice meeting you,'
And nicer, meeting you. cuter, to be precise.
Hehe . you are smooth.
I know right ? Er … canwe, uh, meet some time? For a movie or something?
Sure,'
Yay ! Superb !
Swara giggled. He asked for her  number and she gave it to him.
'It would be kind of weird if I save it as the-pretty-girl-with-the-big-brown-eyes, won't it?'
He winked.
'I'm Swara/ Swara walia ,'
She held out her hand.
Sanskar Raichand , the guy who almost killed you today,'
he smiled warmly at her and shook her hand.
They smiled at each other.
---
---
Precap – Swara's birthday!