Lajwanti premiered on 28th September 2015 on Zee TV from Monday through Friday, 10.30 PM. It is a sweet love story set during the times of the Indo-Pakistan partition. There were Muslim-Hindu riots and chaos all over the country. Lajwanti is a Sikhni of Punjab, whereas Sunderlal is from Lahore. Lajwanti and Sunderlal meet in Punjab, when Sunderlal comes for his friend's marriage with Lajwanti's friend Indu.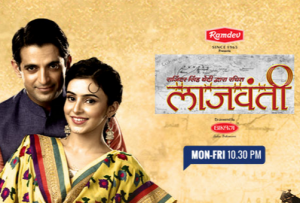 The story brings the two opposite fall in love. Their love faces a tough time when the chaos start up which leads to their separation. Their marriage happens after much difficulty. Lajwanti has high belief in love and looks for her husband to reciprocate in those bad circumstances. Their love goes through many tests and their relationship is questioned by the people. The story reveals how Lajwanti sticks to her love and tries finding happiness. It showcases Lajwanti's trust and the separation track after the partition. Lajwanti had to stay with someone else after getting away from Sunderlal. She still had hope to get together with Sunderlal and proved great loyalty.
Main Characters:
Lajwanti: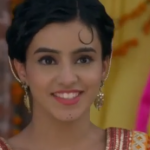 Lajwanti is a simple, sweet, fearless, smart and caring girl. She is a Punjabi girl and is proud to throw the Sikhni attitude around Sunderlal. She is a happy soul and tries to bring happiness around her. She often gets mischievous. She is given good values by her elders and not restricted to have her own thinking. Lajwanti falls in love with Sunderlal and becomes his obedient wife. She knows Sunderlal's behavior because of the circumstances. Lajwanti has unique charm and always wins the arguments. She appears to be a caring friend and acts with maturity in the hour of tough situations.
Sunderlal: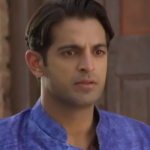 Sunderlal is restrained, humourless, dull-personality person and behaves strict at times. He is from India's Lahore back in 1946 era. He has good at heart, but has a set of rules for his life, which gets broken after Lajwanti enters his life. He is short tempered man, and gets angry when things go against him. He believes in ruling as a man and ends up arguing with Lajwanti. He falls in love with Lajwanti and marries her. Their problems start during the country partition. Sunderlal and Lajwanti become each other's support. He becomes a typical husband who dominates his wife, and later misses her when she gets away post partition. Sunderlal then values Lajwanti more and tries to get her back.
Cast:
Ankita Sharma as Lajwanti
Sid Makkar as Sunderlal Bharadwaj
Story So Far: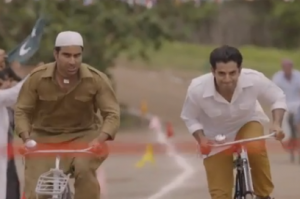 The intro scene is of Lahore set in the year 1946. It was the time of Lajwanti's eternal love story. The times had the country partition chaos in the air and religious fights used to light the places. Lahore had peace and religions bonded well. The Britishers wanted to divide Muslims-Hindus and rule. Sunderlal is shown, where he listens the Britisher's speech in the sports week. His friend tells him about Britishers talking about brotherhood and plotting to divide people. Williams taunts on Sunderlal for not being able to express his religion by his clothing. Sunderlal gives a quick pat reply to Williams. Sunderlal and Sarfaraz compete with Williams in the cycle race. Sunderlal sees Williams cheating. William makes Sarfaraz fall down by throwing wood stick. Sunderlal has a tender heart and helps Sarfaraz. Sunderlal uses William's trick against him and makes him fall. Sunderlal wins the cycle race.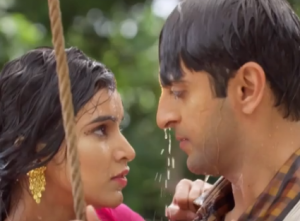 Sunderlal's friend asks him to come along, whereas Sunderlal stays at home with his father. Next day, his friend takes him to pind. Sunderlal sees a girl jumping in the well and runs to rescue her. He jumps in the well and saves the girl. It is his first meeting with Lajwanti. She scolds him for pulling her out. She tells him that she jumped to take her money from the well, not to commit suicide. Sunderlal gets hurt by her bitter words and leaves. Lajwanti's fearless nature is shown. Lajwanti's friend Indu waits for Lajwanti. Sunderlal's friend visits his fiancée Indu. Sunderlal and Lajwanti meet there again. Sunderlal falls on Lajwanti while dancing after a kid ties his shoe laces.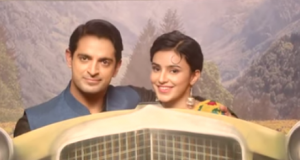 The boy hides under the bench and disappears. Sunderlal does not get the boy and apologizes, while Lajwanti acts like being hurt. Lahore's peace breaks by the news of Muslim and Hindu riots. Sunderlal and Lajwanti have some leg pulling moments. Lajwanti helps Indu and her fiance meet at the Gurudwara. Sunderlal fools her by taking her photos by his camera. He tells her that the camera reveals everything. Lajwanti begs to him to return camera and gets to know about his lie. She runs away with the camera and demands money from him to get it back. Later, Sunderlal goes to see the Ram-Sita play done by children. Lajwanti comes there and stops Sita from jumping in the fire. The people start stoning her seeing Lajwanti break Hindu laws. Lajwanti goes missing from her home. Sunderlal decides to search for Lajwanti.
Our Take: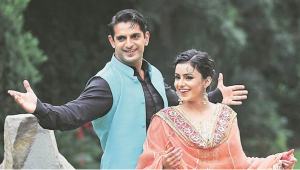 The story has violence, action, romance and many misunderstandings between the leads. Though it is chaotic, still has a charm to see the leads and their wonderful chemistry. The lead Sunderlal is often silly and lovable, but also has shrewdness in him. Similarly, Lajwanti is also multi layered and has more maturity in dealing situations. The show has brought filmi setup and reminds hindi movies by few scenes. Lajwanti brings a fun ride to watch from a cheerful girl falling in love with an arrogant man. It shows her marriage with Sunderlal, her hope to find happiness in such disturbed environment and her loyalty towards her husband after their separation. The show promotes one's belief in love, strong relations and a woman's courage.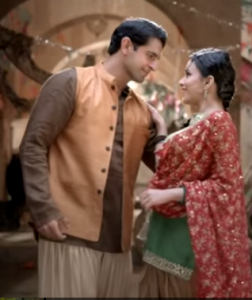 It has good positivity in the story line and many good moments to watch. Though the leads look dull sometimes, still they portray their roles gracefully. The actors leave an impact and concept raises curiosity to watch the next episode. One finding the old period drama with romance and action can watch this show. Lajwanti's hairdo is the most unique element in the show. Lajwanti is a progressive character. Ankita Sharma is superb as the fearless, strong-headed and contemporary Lajwanti. Sid Makkar is well justified in his role. He is often likeable for his humourless and mix of good heart plus arrogant character. Lajwanti makes him fall in love with him making him respect women, rather than owning women. One would like to watch Lajwanti and Sunderlal again and again, once the characters enter hearts.
Overall: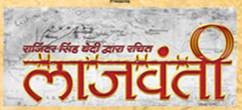 Lajwanti is based on Urdu writer and film director Rajinder Singh Bedi's novel. The depiction is just perfect tribute to the writer. The serial serves a proper story with blend of all the necessary twists at good pace. It drives a sweet love story. It brings love, hope, trust and loyalty all woven beautifully in this tale. One can watch this different period drama to sit back and love this novel to screen transformation.
Our Rating:
2.5 out of 5
Feel free to post your reviews in comments below. All off-topic comments will be deleted.