LAFZON MEIN ISHQ HUA (EPISODE – 03) – ID MUBARAK
LAFZON MEIN ISHQ HUA (EPISODE – 03) – ID MUBARAK
---
---
PREVIOUS EPISODE –
---
---
@ORIENTAL UNIVERSITY
@MUMBAI
Falak gossips "Haan kuch toh karti thi unki bahu…arey waise"
(Yeah i heard something she used to do btw)
"Mam..mam…mam" some students comes to falak and informs her something !…
"Mam…Aval and his gang are fighting again !!"…
"Mashallah !…lets go !!" Falak utters and walks with them towards the upstairs corridor !!…
Shahid is shown standing near the balcony !!!….
Shahid in call "Mr mehra…its okay but humme updt karte rahiye gaa !!…hello…hello mr mehra"…
He faces a network issue and on the other hand falak arrives…
In the tiff, one boy angrilly shouts "Saale…Tera baap !!!"…
(Bldy your dad – foul language used)
"KHAMOSHHHH !!!" Falak shouts and everyone gets badly silent !!!…
(Shutupp)
"Maam..Goo…goo…good afternoon mam" ???
"Bhaar mein gayi maam…Vinay, aval aur tum log ye sab kya horahaa hain !!"..??
(Go to hell with your good morning…tell me whats happening here)
"Maam…actually !!"…?
Falak shouts "Shut the hell up Mishika !!…Hum aapse baat nahi karrahe hai !!…Aap dono toh sharam nahi aati…Aval & Vinay ek ladki keliye aap log…chhiiii…dont forget that its college and not your club, gym or road that you guyz will fight and create drama and people will enjoy it !!!"…??
Vinay shouts "Mam…aval slapped me without any reason !!"…
Aval shouts "Isne mere baap ko gaali di !!"…
(He fouled against my dad)
Vinay "Saale kyunki tera baap asli kaa kutta !!"….
(Bldy bcoz your dad is an actual dog)
Falak interuppts "Tum log sudhar ne naam nahi loge kyun !!… ???
(You guyz wont change for the namesake right)
She starts SLAPPING the students who were involved in the fight !! ???
Shahid was finding network and was crossing the corridor !…He spots the teacher slapping all the students !! ???
"?…wahiad !!" He utters !!…
(Rubbish)
Falak overhears his voice and mistakens him to be a student !!…She fumes and turns back and holds his hands !!!…
Falak "Tum kaha jaoge bachhoo !!"…?
(Where you going dear)
She turns SHAHID and SLAPS him tightly !!!…??
Shahid shouts "Ouuchh !!"…???
Everyone looks on thinking "ye kaun hai" ??????
(Who is he)
He turns front his face holding his chin !!!…
Falak smirks ! ?
He turns back and shows his face to falak with angry expressions !!!…
"????"
"???????…Janaab !!!…Aa…aap !!" Falak is able to react also and goes thinking whom she actually slapped !! ??
"??"
Falak "Adaab janab !!" ??
Shahid grins his teeth "Adaab…mohtadma !…Aap kya apne college mein logo kaa iss tarah ka welcome karti hain !!" ???
(So do you welcome people like this in your college)
Falak "Janaab..i am i am so sorry !!"…?
Shahid laughs disgustingly "Sorry !…wah ye accha hai…matlab pehle kya karo thappad maro…phir boldo sorry (he says in a childish tone) !!" ??
(Thats nice firstly slap and then say sorry)
Falak "Nahi wo toh mein students ko !!"…
(Actually i was shouting at students)
Shahid "Students…kaha hain kaha students…humme toh koi nahi dikh raha !!"…
(I cant see any student here)
Falak "huh"…?
She looks nearby and spots no one (everyone has fled away ?)
Shahid "Pehle toh aap hamare gaadi ke saamne aagayi…uske baad hamara 56 secs time waste kiya…aur ab toh sidhaa chaata maar diya…wahhh"…
He starts clapping !!…She holds his hands and stops his clap !! ??
Falak "Janaab pls"
Shahid "For allah sake…mera naam janaaaaab nahi hain"…?
(My name is not janaaaab)
Falak "Toh kya hai"…
(Then what)
Shahid "Excuse me…hum aapko kyun batayein !!…Aapka koi bhadosa nahi hai mohtadma !…Galti se bhi ekbaar agar humne apna naam boldiya toh aap toh sidhaa hamare jaan ke piche hi pad jayengi !!!"…?
Falak "Arey…mein…suniye suniye !!"..
He leaves fuming !!…?
Falak "Yaa allah…Falak aapka dimaag kya allah ne chhin liya hai jo aap aise kisi ko bhi thappar mardegi………..mind it falak aapne jaan bhuj kar nahi maara…its just a mistake !!" ??
She leaves feeling guilty ! ?
---
NEXT DAY
---
@SIDDHIQUI HOUSE
The whole house is beautifully decorated with peach, green, yellow decor, lots of lamps and a beautiful chandelier at the top…Its the celebration of Id !…
Imraan, Nafisa, Husaina, Falak & Aalia everyone comes downstairs and greets everyone !…
Aalia eye catches the laddoos on the dine table, all fruits and lots of juices and food is shown arranged on the dine table !…
Aalia "Appi listen naa…mujhe bohot bhookh lagi hai…lets grab some laddoos !" ?
(I am hungry lets grab some laddoos)
Falak "Lahore qila kuwait !…Aapka dimaag kharab hogaya hain shayad…abhi tak toh chand bhi nahi niklaa aur abhi aapko bhookh lag gayi !!"…?
(Seriously…i mean its not that moon even came out and here you want to grab food)
Aalia "Appi bhoonkh toh masoom hota hain naa…usse kya pata ki chand kitna zaalim hain…eh chand bahar aa !!" ??
Falak "Kasam se aap naa kuch nahi hosakta !!"..??
Nafisa & guest talks…
"Nafisa aapki badi beti toh bohot hi khoobsurat lag rahi hai iss anarkali mein"…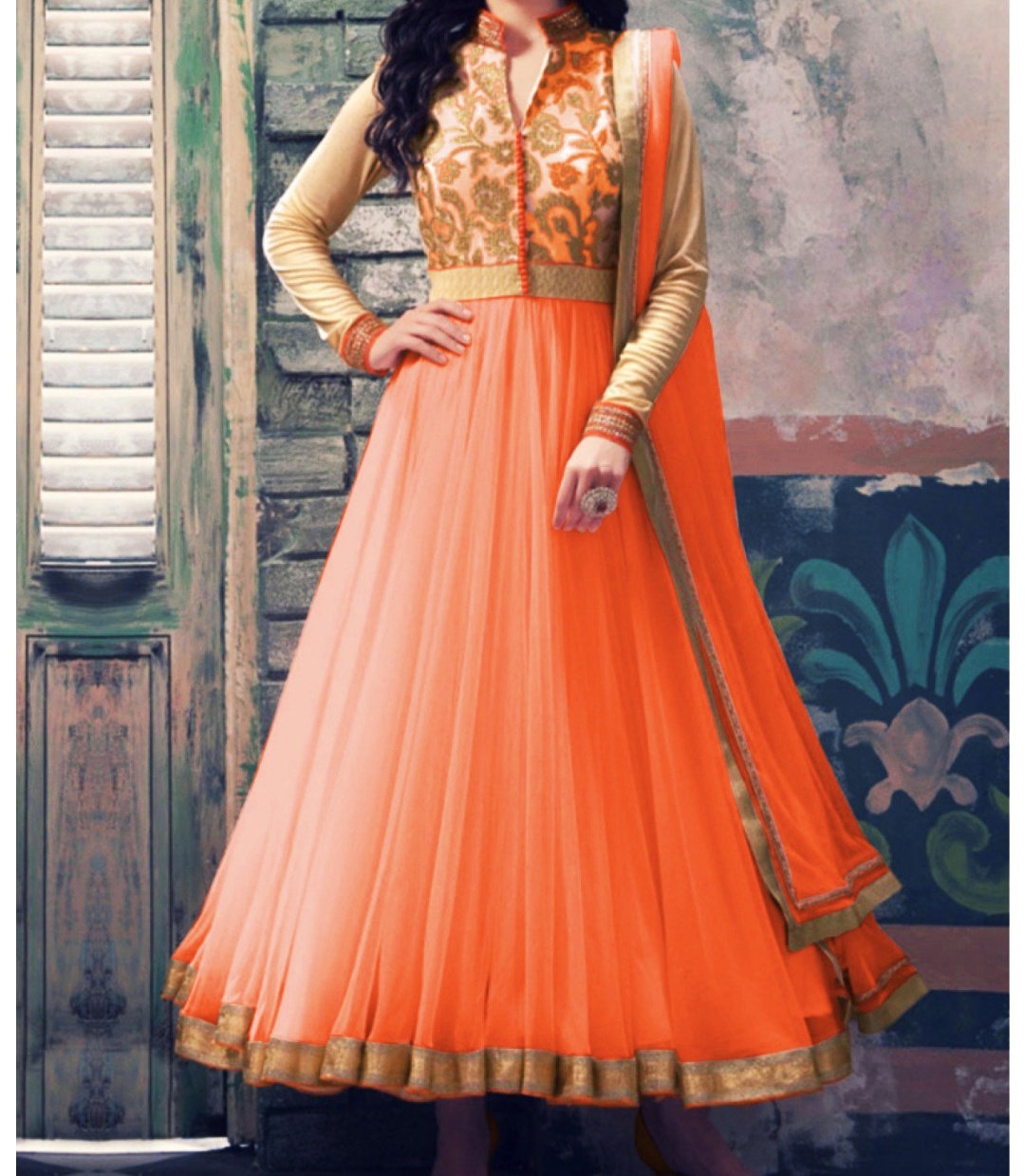 Nafisa "Falak ko anarkali dresses bohot pasand hai…she looks too pretty you're right !!"…
Aalia to Falak "Appi…ready hojaiye !!"…?
Falak "Kyun kya hua…huhhh…nikaaahh !!" ??
Aalia "Aaj toh Mrs Khan aapko bahu banakar hi shayad lejayengi !!" ??
Falak "Aap ke muh mein…cockroach !!" ?
Aalia "Chhhiii…Appi !!" ?
Nafisa "Dekhiye agar koi nazar mein ho toh…kya hain ki abhi falak ki umar bhi horahi hain toh !!…
Aalia "Haan…kuch mahine baad aapka 40th birthday hoga shayad !!" ??
Falak "Aapko chappal parenge abhi" ?
Nafisa "Dekhiye naa agar hosake toh choti beti ko bhi !!"…?
Aalia "??"
Falak smirks "??"
Aalia "Khuda kare ammi agle janam mein ganji payeda ho !" ??
Falak "Whhhat !" ??
Mrs khan "Haan dekhlenge…magar choti beti ki bhi shaadi vo bhi itni jaldi !!"…?
Aalia "Shaadi ke ek din baad hi divorce dedungi !!" ??
Falak "Chup…chhup !" ??
Nafisa acts "Aapko toh pata hai…abhi umar horahi hain hamare aur inke abbu ki toh khuda se toh hamari yahi muraad hai jaane se pehle ekbaar inka ghar basta hua dekhlenge" ?
Aalia "Ammi ne phirse chaloo kardiya apna melodrama !!" ??
Falak "??"
Nafisa rolls out fake tears !! ??
Mrs khan "Roiye mat" ?
Nafisa "Roye mere dushmaan"…?
Husaina "Nafisa aaiye aap sab…falak aalu aaiye bachhe chand nikal gaya hai !!"…
Falak & Aalia smiles !…?
They follows towards the terrace and goes near !!…
Everyone spots the moon and then hugs each other one by one greeting "Eid Mubarak !!"…❤❤
Aalia "Appi Eid Mubarak !!"…❤
Falak "Eid mubarak pagli !!" ❤
Nafisa & Imraan…
Imraan "Nafi aapko id mubarak !"…?
Nafisa "Eid Mubarak Imraan…Acche se gale miliye naa…taaki humme limelight mile !" ??
Imraan "??"
Nafisa continiously goes on hugging imraan ! Imraan feels suffocated !…????
Falak "Ammi ko kya hua !" ?
Aalia "Daura pada hoga shayad !" ?
---
---
PRECAP –
Nafisa "Hamari badi jaan…hamari badi beti Shehzadi falak !!"…?
Mahira thinks "Shehzadi"…??
Falak "Adaab aunty !"…?
Mahira "Adaab beta…inse miliye…hamara shehzada !…Shahid Qureshi !!"…?
Shahid comes smiling but gets SHOCKED seeing Falak !! ????
Falak too SHOCKS ! ???
---
---
CHAND MUBARAK EVERYONE ?❤❤❤?
AND THANKYOU SO MUCH FENU BHAIYOO, NEHA, REJI, ANOKHI, ANEE, JAS, SID, NIYU, PAVI & EVERYONE WHO LIKED IT…❤
DONT FORGET TO TELL ME IN THE COMMENT SECTION THAT HOW MUCH DID YOU LIKED TODAY'S EPISODE…
I WILL UPDT MORE FFs TODAY SO STAY TUNED…
TILL THEN TAKE CARE…
LOVESSS
RIANA