Kundali Bhagya Review: A fresh and promising spin off
Kumkum Bhagya's spin-off Kundali Bhagya premiered on Wednesday, 12th July 2017 on Zee TV. The story revolves around Pragya's long-lost sisters – Preeta and Shrishti. Both the sisters are quite opposite each other. Their story turns intriguing when they discover the existence of their mother Sarla and sister Pragya. They did not know they have more to their family. Their father dies, leaving them on the support of their mother.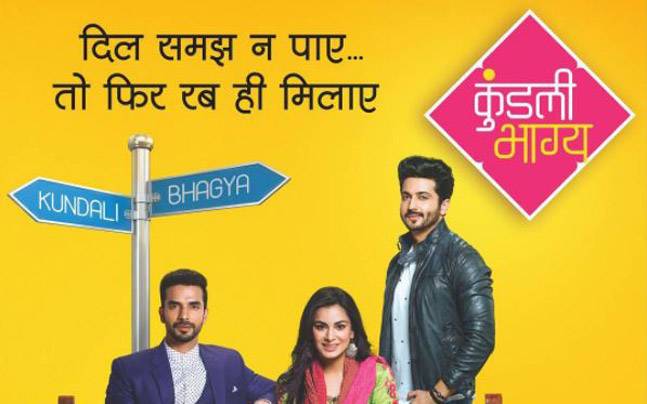 The story begins with Preeta and Shrishti struggling to board a Mumbai-bound train from Nasik station. Their journey makes them meet two guys Rishabh and Karan, who are related to Abhi. Rishabh and Karan are brothers, but very much different in their personality. Pragya's sisters and Abhi's friends will be getting their united story in Kundali Bhagya. The story has romance, drama and good amount of arguments just like Kumkum Bhagya.
Main Characters:
Preeta: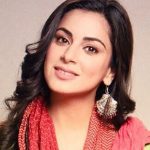 She is a shy, simple, reserved and sincere girl. She is the elder sister and much responsible. She is grounded and does not like any desirable things. She does not tolerate anything coming on her self esteem. She raises a voice for her self respect. Preeta always tries to keep things calm and better. Preeta came to Mumbai to find her mother. She has no money to survive. Preeta starts earning to manage a living for herself and Shrishti. Preeta is a physiotherapist. She gets emotional about leaving her city. She has more maturity and sense of alertness than Shrishti. She does not know what's in her fate. Preeta hopes things will get fine once she meets her mother Sarla.
Shrishti: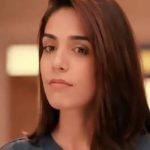 Shrishti is a happy go lucky, outspoken, blunt, straight forward and less emotional girl. She does not think of anyone's feelings. She is poor, but wants to be rich. She likes glamorous life. She wants to go much ahead in life. She wants her life to be best. She likes big brands and luxury things. She is not practical. She wants to become a super model. She is very confident of herself. She feels its easy to make a name in modelling industry. She is excited to explore Mumbai city life.
Rishabh Luthra: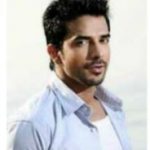 He is a suave, mature and down to earth guy. He is Abhi's friend and brand manager. He knows how to win people's heart by a sweet talk. Rishabh holds all the good virtues. He is a sorted person. He is very simple and practical. He loves his brother a lot. He is much emotional. He likes to work and started working at a very young age. He is workaholic and runs a big brand company, which manages Abhi Mehra and Karan Luthra.
Karan Luthra: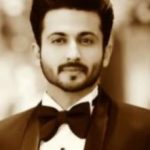 He is a very stylish, rich and famous cricketer. He is an IPL star and wants to get in Indian team. He likes attention by his fans. He got successful at a young age. He values his success, but has much ego. He is not serious in life. His elder brother Rishabh takes care of his career. He is very ambitious. Karan leaves everything on Rishabh's shoulders. He is carefree and holds much attitude.
Cast:
Dheeraj Dhoopar as Karan
Manit Joura as Rishabh
Shraddha Arya as Preeta
Anjum Fakih as Shrishti
Story So Far: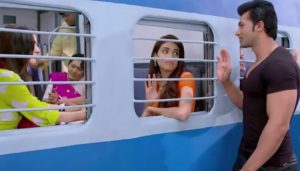 Preeta and Shrishti board the train. Shrishti takes help from her boyfriend Shekhar, to get things done easily. Preeta clears to Shekhar that Shrishti does not love him, she was just taking his advantage. She asks him not to have hope that Shrishti will call him from Mumbai. Shekhar gets heartbroken when Preeta tells him the truth. The girls leave from Nasik, going to Mumbai to look for their mother Sarla. Preeta feels none can know how they are changing their roots by shifting the city only to start a new life. She gets emotional on leaving her city and also her job of a physiotherapist.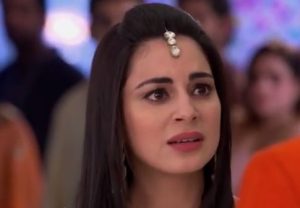 Preeta finds hard to accept her decision of relocating to Mumbai. More into in their lives is seen in flashback scenes. Preeta thinks of her past life and fiance Deepak. Preeta and Shrishti attend Deepak's birthday party. Deepak introduces Preeta as his childhood love, only to get saved from embarrassment that he is actually getting into an arranged marriage. Preeta gets upset knowing his motive to lie. Deepak tries to get close to Preeta, while she gets refusing. Preeta calls up Shrishti for help. Shrishti breaks into the room and finds Deepak trying to kiss Preeta. Shrishti clears that they have come to attend the party on his father's wish.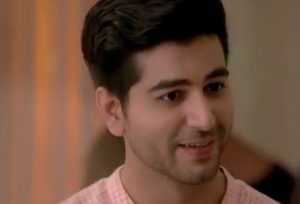 Shrishti comforts Preeta and takes her home. Preeta worriedly thinks her refusal may make Deepak call off their engagement. Shrishti finds Deepak unsuitable for Preeta. Preeta tells her that two people in a relation must be compatible to have a successful marriage. Shrishti dreams of having a rich and charming prince, while Preeta dreams to have someone who is simple and grounded like her. Preeta and Shrishti recall the day when their father came home drunk showing his irresponsible behavior. Shrishti gets upset with him for getting drunk prior to Preeta's engagement.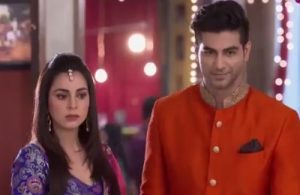 They get to know that Deepak and his family have arrived. Shrishti welcomes them inside the house. Preeta apologizes to Deepak. Shrishti learns their father is handing over the house documents to Deepak's mother. Deepak's mum assures that Preeta and Shrishti will be safe in her house. Preeta gets upset knowing Deepak knew this thing and was using her house for his business. Deepak asks Shrishti not to make this a big issue. Preeta does not want her self esteem to get hurt. She does not compromise with her life. She does not agree to give dowry to Deepak.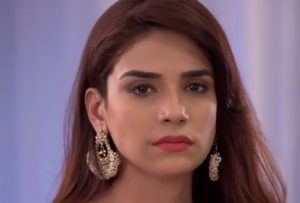 She acts strong and takes a stand for herself. Deepak insults Preeta and her family. Preeta calls off her engagement. Preeta thinks of the day when they lost their father. He was diagnosed with brain cancer. He tells them that they are not orphans, they have a mother Sarla and elder sister Pragya. He asks them to go to Sarla and gives the address. Shrishti does not want to go to that address. She enjoys the Mumbai rains, while Preeta worries for finding a home.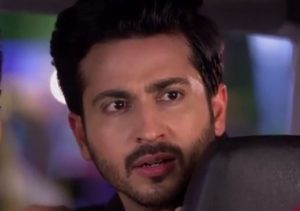 She wonders why her fate got her to this new city. Shrishti tries to get a glimpse of Karan Luthra, the famous cricketer. Preeta gets hit by a car. Shrishti gets the driver out of the car and scolds him. She asks him to take them to the hospital. Preeta wakes up in the back seat of Karan's car, while he is with two of his many girlfriends. Preeta feels weird seeing his playboy behavior. Karan asks her to get down the car. Shrishti finds her new journey beginning with an adventure.
Our Take: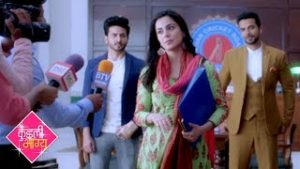 The show is more like a parallel world of Kumkum Bhagya, with stories of new characters related to the characters of Kumkum Bhagya. The viewers had much expectations from this spin off. Kumkum Bhagya's story was limited to Abhi and Pragya. Their love story has got over dragging. The new show looks fresh. The characters are relatable. The sisters Preeta and Shrishti are like Pragya and Bulbul, who also looked practical in the beginning of Kumkum Bhagya.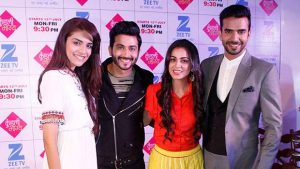 The bond between the Ahuja sisters and Luthra brothers are really interesting to watch. The characters connect in the story well. The story line is something predictable, but still Preeta and Shrishti make a difference in this spin off. They catch all the attention by their superb performances. Shraddha's pleasant presence suits her character Preeta of a calm and composed matured individual. While, Anjum as Shrishti is too cool to be loved. The story has same Kumkum Bhagya's formula served in a new platter. The love story of Karan and Preeta will be starting from hatred, which is often liked by the viewers. Dheeraj and Manit, playing the poles apart brothers Karan and Rishabh are fairly good to make their characters entertaining. There is a love triangle in making between Karan, Preeta and Rishabh. That raises some interest in the coming track.
Overall: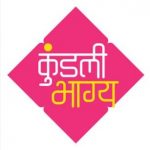 The show has four main characters which different perceptions, qualities, professions and dreams. They all are distinct and lovable in their own sense. The leads are quite promising. Kumkum Bhagya's fans would be liking this show as the stories will be converging at some point. Viewers can hope this show avoids the kidnapping and murder drama like seen in Kumkum Bhagya, and just focuses on a normal practical story revolving the four leads.
Our Rating:
3 out of 5
Feel free to post your reviews in comments below. All off-topic comments will be deleted.