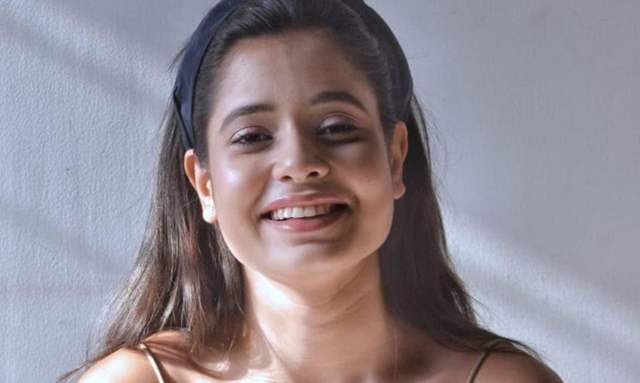 Kumkum Bhagya actress Tripti Shankhdhar recently made the headlines a few days ago when she took to her social media account and said that her father is posing a threat to her life. As a reason for his behaviour, she explained that he wanted her to get maried and when she refused to do so, he threatened to get rid of her.
The actress even left home as her father hit her. While the actress has now hidden those videos, she went on to reveal in a recent interview how they are all back home after her father assured them of not laying a hand on her again. She added how she has spoken to him and has also made him sign a letter before the police and if he happens to repeat the mistake, he will be fined. He has also promised that he will allow her to go back to Mumbai.
Tripti visited Bareilly back in February for Holi celebrations, however, the lockdown later, stopped her from returning to Mumbai later. Talking about the night when she fled home, she was hit by her father on refusing to get married. When she said she did not want to get married, he lost his cool and thrashed her, while also threatening to kill her and his brother if he tried to interfere. It was when her father sat for Puja, she along with other members decided to run away.
Tripti also spoke about the entire incident and narrated how she dialed up 112 for protection as she knew he was on a lookout for them. She further revealed how she sought help last year too, but to no avail and it was after contemplation that she dialed 112. She narrates, "I think I did the right thing by talking about it and posting it on social media. I uploaded the video seeking help. The police came to our rescue and we went to the police station. They wanted us to accompany them to my father, which we refused. We were put up at a shelter home, an ashram near the police station for the night. My father was taken away by the police and released on Wednesday evening."
Meanwhile, she also spoke about hiding the videos and stated how the intention was to seek help and once she did, she hid them. She added how she does not want people to watch them repeatedly and assume that it is for publicity.