Kuch Toh Hai Tere Mere Darmiyaan Review: Typical love triangle with new faces and null exclusivity
Balaji Telefilm's Kuch Toh Hai Tere Mere Darmiyaan started airing on Star Plus on 28th October 2015, replacing Badtameez Dil. The show is based on friendship turning into love story. Koyal is the central character, who values love a lot. She believes she loves the person by following her heart. That means she excludes the person's looks, his salary, education, family background, good abilities etc. She finds all the lesser-liked habits in her best friend Raj, whom the whole world rules out as useless person. Raj is a flamboyant, loud, Casanova type of guy. Koyal finds his golden heart to be the reason why he deserves her love. She is ready to do anything for him, be it jumping in waters (even when she does not know swimming) … cooking at odd hours … doing his assignments. Koyal is madly in love with Raj for his striking charm and gaudy liners.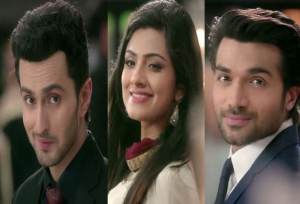 On the other side is Madhavan aka Maddy. Madhavan is Koyal's second best friend, who is her biggest silent admirer and support. Madhavan does her assignments and makes sure she never falls in any trouble. He is a bookworm and disciplined guy. He loves Koyal, but never expressed it. Madhavan is liked by Koyal's mother as the most eligible bachelor for Koyal, whereas Raj is disliked a lot for his unruly ways. Raj aspires to be an actor some day and takes life extremely light. The show also brings the three different cultures, with Koyal-Bengali, Raj-Punjabi and Madhavan-South Indian roots.
Main Characters:
Koyal: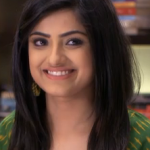 Koyal is sweet, simple, caring, cheerful and a wonderful friend. She loves Raj, finding him unique in the world's high population. She realizes there is nothing to boast about Raj. Still finds him very charming. Koyal has her backup friend Madhavan, who does all her work and keeps ready before she needs. Koyal has a lovely family. Her dad Ghosh is a simple person, whereas her mother Paro is a practical woman. Koyal has her homely friend in her sister Taani, with whom she shares everything. Koyal is a girl without any typical mindset and wants the guy whom she loves rather than the guy who loves her.
Madhavan: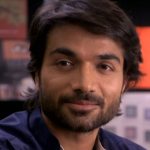 Madhavan is a geeky, introvert and a total book worm. He is a straight forward, honest and a responsible guy. Everyone considers him the most eligible bachelor. He is surrounded by books all the time. He loves Koyal though not expressed to her. Koyal's friendship is the biggest happiness in her life. Madhavan belongs to a South Indian family. He is just the right type of guy every girl would like to have as her life partner. He possesses all the good qualities and is very sober, unlike Raj.
Raj: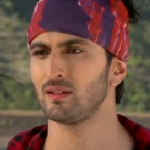 Raj is extremely extrovert, carefree, loud guy who is always busy in showing his acting skills and flirting with random girls. Raj is Koyal's love. He belongs to the Punjabi family and has his friendly mother who gives him enough liberty to live his life his way. Though Koyal did not express her love to Raj, she is his best friend. Raj just turns up to her at odd hours when he needs her help. Raj has a charming personality, good looks and has talent to sink any girl in his love. He is not serious about Koyal, his education and future.
Cast:
Shritama Mukherjee as Koyal
Vibhav Roy as Raj
Gautam Gupta as Madhavan/Maddy
Story So Far: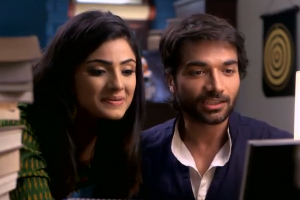 The story is based in Jamshedpur, where all the three good friends Raj, Koyal and Madhavan stay in same neighborhood. Koyal goes to her father Ghosh Babu working in a steel factory where Madhavan's mother is his boss. She gives the lunch box to her father. All the families are given the intro post Raj and Madhavan. Koyal does the introduction of the all characters and shows the city of Jamshedpur while riding a cycle. Madhavan is introduced by Koyal as her dear friend who supports her in everything.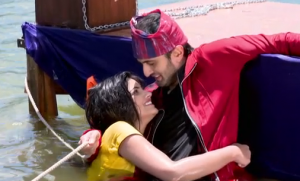 Next is shown Raj, who flirts with the girls and dances in SRK's lungi dance style. Koyal gets impressed seeing him. The girls push Raj in the waters, wherein Koyal jumps to save him. She does not know swimming either and still rescues Raj. She believes he is one in a million and values him more than anything. The three cultures of their families are shown. Koyal's parents Ghosh Babu and Paro live with their daughters Koyal and Taani. The families have lovely bond between them. They all respect and love each other.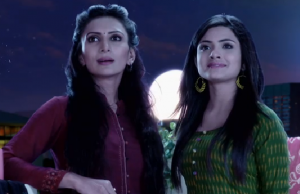 Later, a scene shows Koyal describing her ideal love and making a wish seeing a shooting star. Koyal spends time with Raj and Madhavan. She tells how crazy she is for Raj. She can even cook noodles for him at midnight. Paro does not want Koyal to be involved with Raj. She does not like Raj as he is not responsible guy. Paro thinks Raj is totally useless. Koyal attends the annual ball with Madhavan. Koyal's parents attend the function with Taani and her BF Surya. The guest of honor Tigmanshu Dhulia is not impressed by Raj's acting talent. Koyal gets a role in the movie offered by Tigmanshu. This shocks Raj. Koyal gets this opportunity and the family decides to shift to Mumbai. Koyal feels losing Raj. Madhavan makes all the arrangements for Koyal's Mumbai trip. Raj's mother Rosy suggests Paro to talk to Madhavan's parents about Koyal and Madhavan's marriage.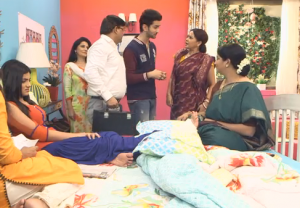 Ghosh resigns from his job to accompany Koyal to Mumbai. The family leaves for train station. Paro talks to Venkat and he politely withdraws the proposal as Koyal is going to Mumbai to pursue her career. Paro fails to convince him. Raj comes late and stops Koyal from leaving. Koyal realizes his feelings and fakes an injury to stay back. Madhavan takes care of Koyal. Paro feels this is sign by God that Koyal and Madhavan can get together. She recalls Venkat agreeing to make Koyal his daughter-in-law if Koyal stays back in Jamshedpur. Madhavan comes to know about Koyal faking the injury and confronts her to get an answer.
Our Take: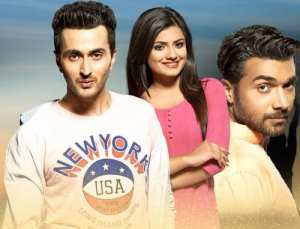 The show brings a tale of friendship and love. This is not anything unseen on the small screen. This show's concept is not much unique and looks to have definite end. in The concept is tried and tested with fresh faces. With a nice title song and good friendly scenes, it lacks distinctively. Koyal, Madhavan and Raj look ditto characters taken from any Bollywood movie. There is not unique factor in the characters, concept and even dialogues. Koyal's constant description about love and her interest Raj gets over the head. Raj looks very gaudy at times. Madhavan is best as a geeky supporting friend. Shritima and Vibhav overdo in their scenes which make it less enjoyable. Gautam is talent delight and makes his presence felt in the scene. The supporting cast is good. Due to three families, the parallel tracks divide interest in the love story. Even though leads' chemistry is the USP of the show. The initial episode took for a ride to introduce all characters. It looked like any beginning of a film or any Balaji old show. This show reminded of Balaji's old soaps where the face features were zoomed in before showing the lead actor. Ekta's K-series fans will love this show.
Overall: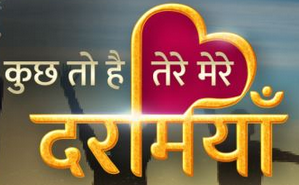 Not a bad attempt from Star Plus. It can be watched by families and romantic serial buffs. The leads will be just liked for their distinct characters. The show would make a strong mark by coming episodes hopefully. It is a typical love triangle as seen before. There is not much newness to explore in the show, as tracks will be more predictable. Known the fact that viewers has seen love triangle concept repeatedly with fresh faces, the show just leaves a 'having seen this before' feeling, which can be cherished by the leads' fans if wanted…
Our Rating:
2.5 out of 5
Feel free to post your reviews in comments below. All off-topic comments will be deleted.