Krishna Chali London Review: A light-hearted love story with common aspects

Warning: A non-numeric value encountered in /home/ftpusers/tellyu/public_html/wp-content/themes/publisher/includes/func-review-rating.php on line 212

Warning: A non-numeric value encountered in /home/ftpusers/tellyu/public_html/wp-content/themes/publisher/includes/func-review-rating.php on line 213

Star Plus' prime time show Krishna Chali London has raised a lot of expectations by the promos. The show kept its promise by having a natural appeal in the story. It features Gaurav Sareen and Megha Chakraborty in lead roles. The story is very much intriguing. There is a lot of build up about Krishna and Radhe Lal's marriage. Krishna wants to pursue higher studies and become a doctor.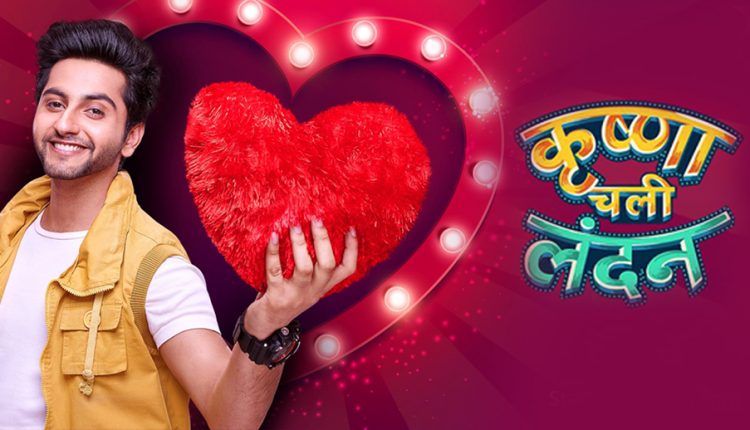 Radhe has no dreams and ambitions like Krishna. He just wants to get married and have a cordial relationship with his wife. The story takes a twist when Krishna elopes from her marriage and presents her criticism towards illiterate Radhe. She holds him responsible for cheating her and putting her dad in trouble. Destiny gets Krishna and Radhe married. The story then takes the viewers through the journey of Krishna's dreams, accomplished by underrated Radhe.
Main Characters:
Radhe Lal Shukla: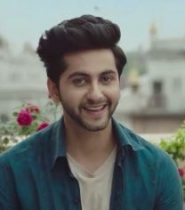 He is 21 years old. He is the youngest son of Shukla family. Radhe is sweet, simple, good-looking, modest, innocent and a clean-hearted person. He wants to make his dad Manish Shukla proud. He regrets that he is illiterate. He just dreams of getting married to a beautiful girl. He doesn't wish for anything else in life. Shukla family yearns for someone educated to enter the family and make their stand stronger in the society. Radhe falls in love at first sight when he meets Krishna. He accepts her as wife by heart and gets committed to her. Radhe doesn't wish for any heartbreak. He is a day dreamer and a lover boy. He is much pampered by his mothers and Bhabhis. He likes living in a joint family. Radhe hopes his marriage brings lots of happiness for him and his family.
Krishna Dubey::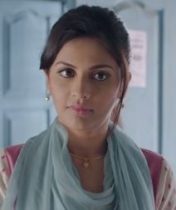 Krishna is an 18-year-old, confident, pretty, practical, bold and educated girl. She is very much ambitious. She has big dreams of becoming a doctor to cure cancer. She has lost her ailing mother to that illness. She lives with her father Dubey and sister Chutki. She belongs to middle-class society. She realizes her house's low financial situation and applies for scholarship to study medicine in London's reputed college. Krishna has good intentions behind her career dreams. She wants to save lives by her medical profession. Krishna is in love with her mentor Prashant. Krishna wants to marry him. She connects with Prashant well, since he supports her dreams.
Cast:
Gaurav Sareen as Radhe Lal Shukla
Megha Chakraborty as Krishna
Abhinanadan Jindal as Saajan
Ishaan Singh Manhas as Prashant
Sushmita Mukherjee
Madhuri Sanjeev
Bhagwan Tiwari
Neeraj Sood
Divya Malik
Sunny Sachdeva
Pawan Mahendroo
Story So Far: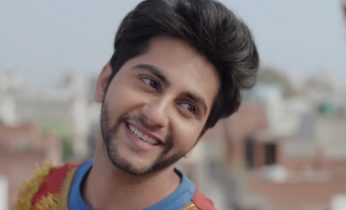 The story revolves around the leads Krishna and Radhe. Radhe Lal Shukla lives in Kanpur. He belongs to a rich family. Radhe is shown as a simplistic person with no dreams at all. Radhe is happy the way he lives, free of tension. He gets the news that his dad has fixed his marriage in neighboring village with the district topper Krishna Dubey. He gets too happy on knowing about the alliance. He gets a wish to see Krishna's picture once to confirm if she is pretty enough to match with the girl of his dreams.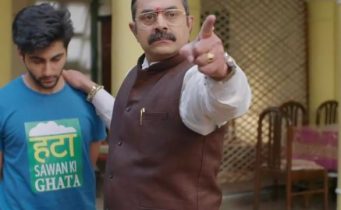 Shukla family holds big businesses, petrol pumps, shops and properties. Shukla boasts of his richness every now and then. He has faced much humiliation from the society for his illiteracy. He wants to get an educated wife for Radhe, wishing that she answers all his enemies. There is nobody educated in Shukla family. Radhe feels lucky to get an educated girl. Shukla tells Radhe that though they have power and money in hand, they lack in prestige, which would be back if he gets a Topper bahu home. Shukla feels proud to find Krishna suitable for Radhe. He wants to present Krishna as a trophy. Shukla doesn't wish to fulfill her dreams to progress in life by becoming a doctor.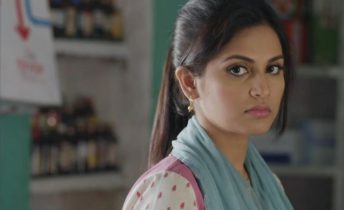 Krishna helps her dad Dubey at his clinic in treating an old man. Dubey is a non-degree allopathic practitioner, who is happy and content with his life. He treats local people, and even goats and cows. He earns a living by his clinic and milk business. Krishna sells the milk and collects money. She gets support by her best friend and mentor Prashant. She tells Prashant about Dubey finding an alliance for her. Prashant asks her to drop all worries, since he will talk to Dubey and explain her dreams. He assures Krishna that he will convince Dubey to send her to London. Prashant runs a coaching centre and tries to pass in IAS entrance.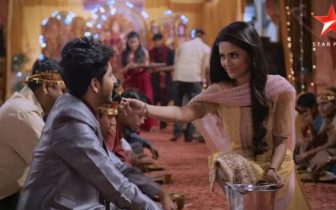 Radhe stays carefree. He gets to see Krishna's picture. He makes a prayer before seeing her face. The picture gets spoilt, and leaves Radhe restless. He meets his best friend Saajan and expresses his wish to see Krishna once. Saajan takes Radhe to Krishna's village. They both reach there during Jagrata and perform in animal costumes. Radhe gets to see Krishna and falls in love with her. Krishna makes a prayer for her dreams accomplishment. She wants to avoid the marriage under any circumstances. Radhe tries to meet her and gets dreaming about her.
Our Take: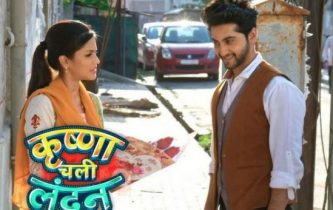 The characters are sketched nicely and with fine detailing. One may find humor touch in almost every character. All emotions are fed well and timely. The scenes look quite natural. The concept is nothing new. The male lead will be fulfilling the dreams of the female lead. This is something very obvious to watch, after Diya Aur Baati Hum. Viewers can find Radhe equally innocent and simple like Sooraj. The character of Krishna is not much sacrificing. Krishna is more self-minded and practical. Radhe and Krishna's families have typical characters. Radhe's family is rich and throw tons of attitude, while Krishna's dad cries on his poverty and tensions. Everything is like 'understood as it had to be'.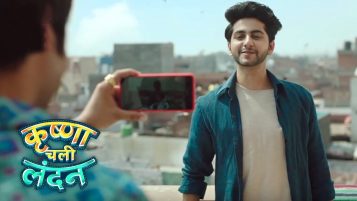 Gaurav Sareen is much impressive as Radhe. The role looks tailor-made for him. He adds much charm to his character by his good screen presence. His chocolate boy looks and trustworthy character will surely make the audience love him. Megha Chakraborty as Krishna justifies her portrayal. She has played a cheerful part in Radhe's dream sequence. Her chemistry with Gaurav looks fresh. Supporting actors are very much perfectly cast. The actors put in effortless performances. There are too many of side characters, but each one contributes much to the needs of the story. Village locales, simple costumes and funny dialogues make the show more acceptable. The story of illiterate Radhe supporting Krishna's MBBS dreams will be interesting to see. Radhe will actively take part in women empowerment and also make his family understand the value of education.
Overall:
Its a good family drama, which can be expected to not turn intense. Its a light-hearted romantic comedy with little tragedy. The show can get better with coming episodes.
Our Rating:
3.5 out of 5
Feel free to post your reviews in comments below. All off-topic comments will be deleted.

Warning: A non-numeric value encountered in /home/ftpusers/tellyu/public_html/wp-content/themes/publisher/includes/func-review-rating.php on line 212

Warning: A non-numeric value encountered in /home/ftpusers/tellyu/public_html/wp-content/themes/publisher/includes/func-review-rating.php on line 213