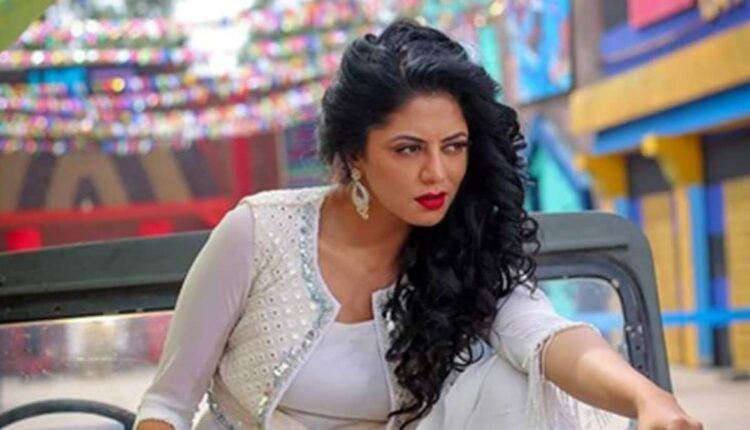 Kavita Kaushik gives a befitting reply to a troll for an ageist remark
FIR fame Kavita Kaushik is known not to mince her words and comes up with befitting replies whenever she is targeted by internet users. She has yet again raised her voice against a troll for making an ageist remark.
Recently, a Twitter user trolled her after she shared a photo. Commenting on her picture the troll said, "बूढ़ी घोड़ी लाल लगाम। (old mare red halter)"
This irked Kavita and she replied to the troll in her Chautala avatar. Replying to his comment, she said, "Bhaiya maine toh koi laal lagaam nahi lagaai, make up bhi nahi kiya, thoda lipbalm hai bass, aur budha toh aapka baap bhi hoga, MA bhi hogi toh kya kare ? Iss desh mei umar badhna paap hai kya ? Ye taaleem doge iss dp ki bacchi ko ki 'beta 40 ke baad tera jeena bekar hai' ?
Bhaiya maine toh koi laal lagaam nahi lagaai, make up bhi nahi kiya, thoda lipbalm hai bass, aur budha toh aapka baap bhi hoga, MA bhi hogi toh kya kare ? Iss desh mei umar badhna paap hai kya ? Ye taaleem doge iss dp ki bacchi ko ki 'beta 40 ke baad tera jeena bekar hai' ? 😊😇 https://t.co/aivTeLP4vo

— Kavita Kaushik (@Iamkavitak) July 9, 2021
Kavita's reply attracted a lot of comments and feedback from her fans. One of the user addressed lauded her saying, "Ispector Chutala ko koi kuch kahe aur Chutala thappad ki barsaat na kare… Baat kuch jami nahi @Iamkavitak"
Another user said, "Believe you me your are looking cool and stunning, don't give them any attention by replying to such type of cheap persons."