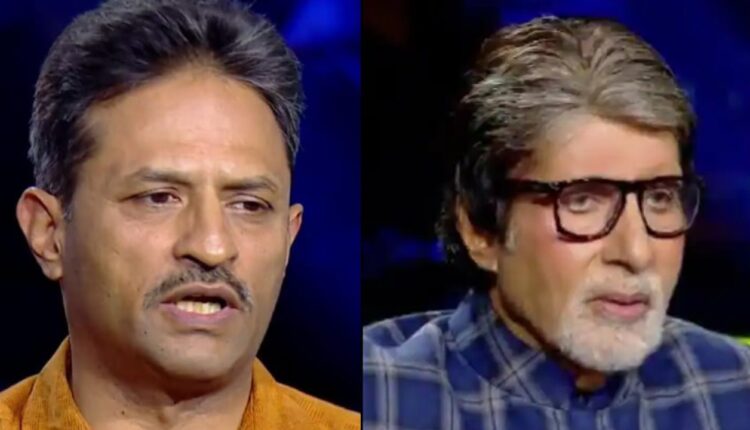 Kaun Banega Crorepati 14: Amitabh Bachchan salutes Rupinder Sharma's bravery; takes his autograph
Kaun Banega Crorepati 14 is all set to celebrate the 75 years of India's Independence. The show will witness the presence of police officer Rupinder Sharma as a contestant on the hot seat. The latest promo of KBC shows Big B saluting his bravery. Amitabh also takes Rupinder Sharma's autograph.
In the promo, Amitabh Bachchan talks about his special guest for the episode Rupinder Sharma. Talking about him, Big B shares that Rupinder's responsibility doesn't end after getting the offenders behind the bars. He also tries to change their thinking and help them rehabilitate.
In the promo, Rupinder can be seen talking about Abu Salem who was the mastermind behind the Mumbai attack. He also talks about their mission to search Abu Salem.
After listening to his story and experiences, Amitabh Bachchan said that people mostly take his autograph but this time, he would love to take Rupinder's autograph.