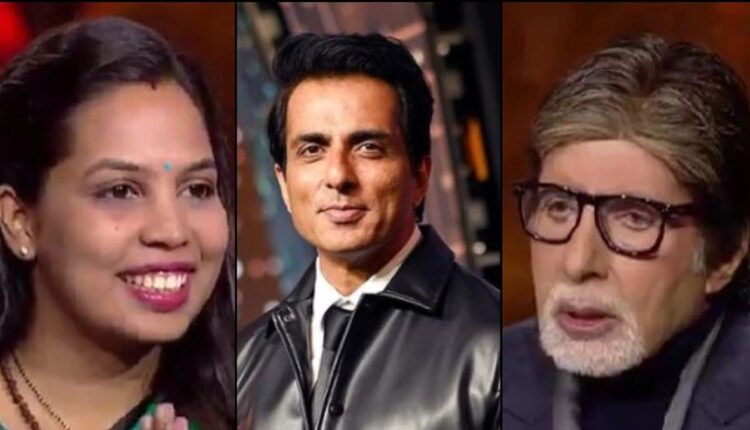 Kaun Banega Crorepati 14: Actor Sonu Sood reveals contestant Sampada helped him out during the Covid-19 pandemic
The latest episode of Kaun Banega Crorepati 14 witnessed contestant Sampada sitting on the hot seat. Sampada introduced her family members and shared that her husband is the DSP in MP police. She added that her entire family together stays in various places owing to their profession and it's their family reunion because of KBC.
During the game, Amitabh Bachchan shares that he is going to connect with someone special. He then connects a video call to actor Sonu Sood. Sonu shares that Sampada had helped him a lot during the second wave of Covid-19 pandemic. He says, "When we were hit by the second wave of Covid-19 pandemic and there was oxygen crisis, Sampada helped him a lot in reaching and connecting through not only her district but also nearby districts."
Sampada also shared that Sonu's team member met her during the first wave for a case and then she stayed connected with Sonu's team during the second wave too. "I reached out to my contacts and we got help along with Sonu sir's connection," shared Sampada.