Kasautii Zindagii Kay Review: Strives hard to resemble the original
Ekta Kapoor's Kasautii Zindagii Kay 2 starring Parth Samthaan and Erica Fernandes premiered on September 25, 2018 on Star Plus. The channel brings a remake of the original hit series, which starred Cezanne Khan and Shweta Tiwari. The show revives the very old and famous characters, Anurag and Prerna, who were regarded the true idols of inspirational love. The new season brings the same characters with a twist of practicality. Their approach towards life is different and matches today's times. The elemental change is put up to make the story appealing to the audience. The retelling of the original epic love saga has been much awaited by the fans. The show has garnered much publicity when the promos went on air. Anurag and Prerna will fall in love and get separated because of their class difference. They will face many never-ending hurdles.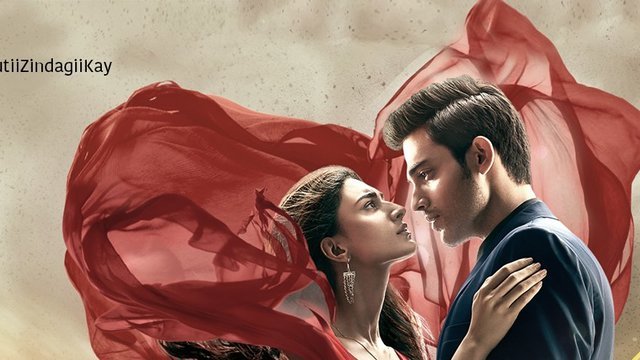 Main Characters:
Anurag Basu: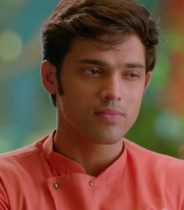 Anurag is a good-looking, young, confident, sincere and caring guy. He has a different thought process. He lives with his parents Moloy and Mohini, and siblings. He is very rich and the heir of Basu family. Still, he wants to make his own name. He wants to work hard and have his own business. He doesn't want to be judged just by his father's name. He is much loved by his family. He is at the top priority for Mohini. He gets guidance from Moloy. He respects elders. He knows what he is doing. He wants to be on his foot and earn respect. He is very punctual. He values people who value time. He gets intense in some situations. He cares for the poor and needy. He doesn't take advantage of any situation coming in his favor. He can't tolerate anything wrong, especially a woman's insult. He stays serious and believes in hard work and honesty.
Prerna Sharma: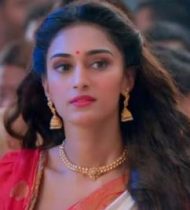 Prerna is a simple, helpful, fun-loving and confident girl. She is a homely girl next door. She lives with her parents, Rajesh and Veena, and siblings. She enjoys living her life, dressing up, having dreams of romancing a passionate guy, getting mad in love. She totally believes in love. She speaks volumes on love, though didn't experience yet. She wants to fall in love without any boundaries. She loves her family a lot. She is very much practical. She helps her mother in her work, holding a sense of responsibility. She knows the life's realities. She holds good values and is proud of her family. She is very possessive about her family. She can do anything for them. She is a multi-tasker. She is charming and often limits her wishes. She wins everyone's heart by her simple approach.
Cast:
Erica Fernandes as Prerna Sharma
Parth Samthaan as Anurag Basu
Uday Tikekar as Moloy Basu
Shubhavi Choksey as Mohini Basu
Pooja Banerjee as Nivedita Basu Sengupta
Sahil Anand as Anupam Sengupta
Kali Prasad Mukherjee as Rajesh Sharma
Kanupriya Pandit as Veena Sharma
Story So Far: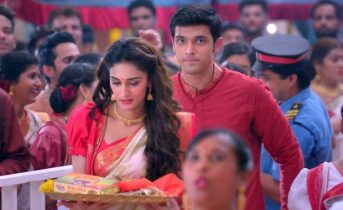 A long introduction of Basu and Sharma families is seen, during the Aarti done in their houses. Prerna and Anurag are introduced as poles apart individuals. Their positivity and love for their families make them look similar. They both equally care for their families. Prerna makes her family proud. The same thing goes for Anurag, who is the apple of everyone's eyes. None can imagine a love story forming between Anurag and Prerna. They meet in college, since their fathers are friends. They don't show any interest in each other. They appear boring to their friends. Anurag is the crush of every girl in the college.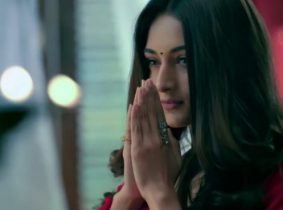 Prerna doesn't feel he is something at stare at. She doesn't have keen interest in studies too, but just wants to finish her course so that she can become independent and assist her father in work. Prerna has all the good intentions to reveal and sound perfect. Anurag goes for football practice. The girls stare at him. Prerna's friend Anjali likes him a lot. She gives a task to Prerna and asks her to find out if Anurag is straight or a gay. Prerna agrees to ask him out during the Durga puja, where there families are meeting. Prerna's mother is a self-made small time businesswoman, who organizes a stall in pandal to make a living.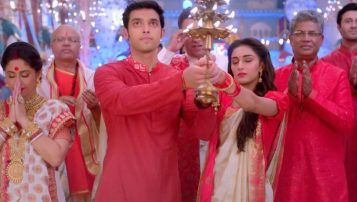 Prerna's father Rajesh works as an accountant in Moloy's office. He is Moloy's close friend. Rajesh stays under pressure because of the loan given by Moloy. Rajesh intends to repay the loan as soon as possible, so that it doesn't stain their friendship. Rajesh plans to sell his ancestral land and repay money. Anurag and his family do the Durga Maa puja. Prerna gets noticed by Moloy, who invites Rajesh and family for the aarti. Prerna asks Anurag directly if he is straight. Anurag teasingly clears her misunderstanding. Prerna apologizes to him. She mentions about her friend Anjali, who is interested in him. Prerna feels lucky to perform the Aarti after many years. Anurag and Prerna perform Aarti together.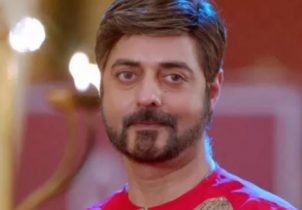 They get blessed by Durga Maa, who keeps an evil man away from entering the pandal. The evil person Navin, turns out to be Mohini's brother, who leaves a burning cigarette near the pandal. The pandal soon catches fire. Prerna and Anjali get trapped inside. Anurag rushes to save the Chunri kept by Mohini near the idol. He finds Prerna in trouble and asks her to run out unharmed. Anurag and Prerna together save the Maa idol from a heavy falling pole. They save the pandal from a big disaster. Durga Maa connects their destiny. Anurag and Prerna would be soon falling in true love. Anurag's uncle Navin badly eyes Prerna and gets desperate to marry her.
Our Take: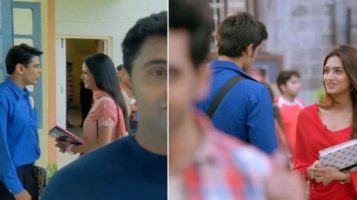 Viewers were much excited to watch the reboot of the original Kasautii Zindagii Kay, which aired in 2001 and ended in 2008. After 10 years, the show is back with a fresh cast and a bit of change in story line. The first episode is very much similar to the earlier season. Be it the long introduction scene, or the set visits of both the households. Even Anurag and Prerna's first meet in the college would remind the scene from Season 1. The costumes of the lead actors are kept subtle to match with the original series. However, some characters like Mohini and Nivedita look too loudly decked up. The visuals are bright because of the sets coloured red. The first episode had much of the puja pandal, full of celebrations, crowd and Aartis going on. Still the makers have fit in few scenes in between.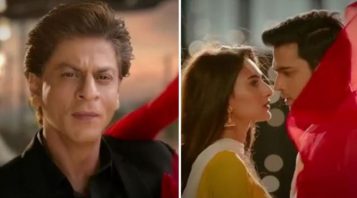 The initials episodes had the surprise packed by SRK's take on the lovers. Parth fits the role of Anurag, the guy who follows his own principles and morals. Erica as Prerna is also cast well. Parth and Erica's fresh pairing is something to watch in this show. Erica has to get more clear vocally. Supporting cast play fairly. There is more of fiction and humor added to the script to give it a modern touch with practicality. These new features added make the show lose the essence of original series.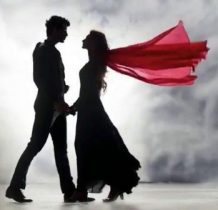 Viewers would like the Kolkata locales and iconic landmarks in the backdrop. The same title and background score takes back down the memory lane. The distractions in the form of OTT makeup and jewelry of Basu women should be checked, so that viewers can focus on the story line. There is much curiosity around the actors playing the supporting roles of Rishabh Bajaj and Komolika. The show is still in news about its new entries. The show should focus on its script further to live up to the expectations. This Season can get more realistic with proper improvisations.
Overall: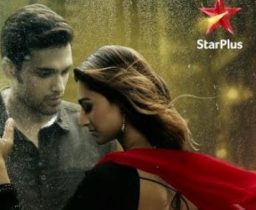 Offers nothing new in terms of concept. One may enjoy the show only if they stop drawing comparisons between the two Seasons. Having said that this is a thorough reboot, the makers have to deliver the best to remember. There is a replica of romance moments between the leads. This tragic love story can be watched only for the fresh leads, assuming it to be an all new fiction tale.
Our Rating:
3.5 out of 5
Feel free to post your reviews in comments below. All off-topic comments will be deleted.