Kasauti Mohabbhat Ki- Season 2 Part 7

Warning: A non-numeric value encountered in /home/ftpusers/tellyu/public_html/wp-content/themes/publisher/includes/func-review-rating.php on line 212

Warning: A non-numeric value encountered in /home/ftpusers/tellyu/public_html/wp-content/themes/publisher/includes/func-review-rating.php on line 213

It is the engagement of Durga and Karan. Kokila enters along Rashi and Meera." I want to see who is his bride." Meera says.

" Yes same. Is she a superstar?" Rashi says. They both look closer. They see that it is Gopi. Dramatic background music.
" Maa?" Meera says. Rishta Purana song plays.
Oh dil se dil ka rishta juda
Pal do pal mein mitta nahi Bandhan dilo ka tutta nahi (
Tere dil ka mere dil se Rishta purana hain In aankho se har aansu
Mujhko churana hain Mujhko churana hain Mujhko churana hain )
Tere dil ka mere dil se
Rishta purana hain
Teri bechaini ka teri tanhai ka ehsaas hain mujhko sun
Main jo saath tere hu phir tujhe hain kaisa gam
Dard baat lenge ham sun In palko mein khushiyo ka sapna sajana hain
Tere dil ka mere dil se rishta purana hain Kaise main batau yeh tera is tarah rona
Dekha nahi jaata hain sun Shaam jab dhalti hain subah muskurati hain
Khushbuye lutati hain sun Udaasi ke lamho mein hamein muskurana hain
Tere dil ka mere dil se rishta purana hain In aankho se har aansu
Mujhko churana hain Mujhko churana hain Mujhko churana hain
" Gopi behen!" Rashi cries. Both Meera and Rashi approach Durga. Meera hugs Durga.
" Maa." Meera says to Durga. Meera hugs Ahem as well.
" That means you are my Papa then." Meera cries.
" I am not your Papa. I am not even married nor have I ever had any children." Karan says as he pushes Meera. Rashi holds Meera.
" Listen beta, we are not your mom and dad. You have the wrong people." Durga says.
" You are Gopi and Ahem Modi, and I am your daughter Meera Modi." Meera says. Aliya gets angry. Her plan failed. She thinks as how Meera came here.
" Prove it then. I want a DNA test." Karan says. A doctor arrives and does both of their tests. The test confirms that Gopi and Ahem are the parents of Meera. Karan gets confused. Daljeet smiles. Aliya gets frustrated by her defeat.
" But I don't remember anything." Gopi says.
" That's because you and Ahem lost your memories. I told Sarla to look after you Gopi for 16 years and Aliya took advantage of Ahem and kidnapped him. She transformed him into Karan." Kokila says.
" You both are husband and wife. You don't need to have an engagement. Come back with us." Rashi says. Gopi and Ahem agree. Ahem says goodbye to his family.
Kokila, Meera, Rashi, Gopi and Ahem arrive at Modi Mansion. Kokila knocks on the door. Komolika opens it and is shocked seeing them all. Kalyani comes to check and is also shocked.
" My son is back. You are no longer the malikan of this house, Kalyani Modi." Kokila says to Kalyani.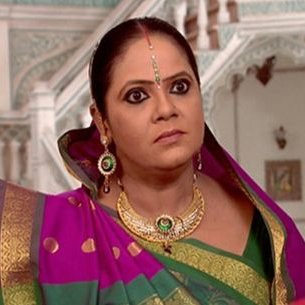 " What do you mean? Your son is dead. This is Karan Choudry, I think you have gone mad." Kalyani says.
" She is right, although my memory has not come back, because of Meera, I know I am Ahem Modi and Gopi is my wife." Ahem says. Komolika and Kalyani are stunned. Kalyani starts pretending and hugs Gopi and Ahem.
" Oh my god, I missed you both so much! Where have you been?" Kalyani pretends to cry. Kokila ignores her.
" Rashi, call Raj and take Gopi to her room. We need to get her dressed." Kokila says to Rashi. Meera also goes along with them.
" Dressed for what?" Kalyani says.
" Remarriage of course. They both were getting married anyway so I thought why not do it here." Kokila says. Ahem goes upstairs.
" I am warning you Kokila. Don't act so smart or I will kick you out of this house." Kalyani warns Kokila.
" If you kick her out, I wont spare you." A woman says. Everyone looks behind. It is Gaura.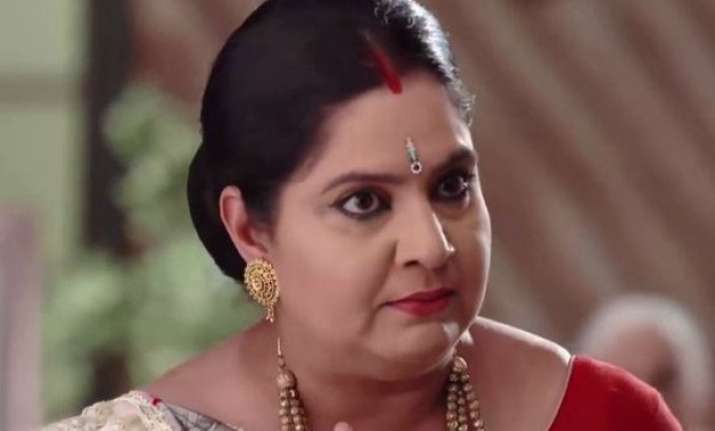 " Gaura?" Kalyani says.
" Yes. Gopi is my bahu as well and I will make sure she is welcomed back in this house. Your rule is over, Kalyani Modi." Gaura laughs. Kalyani and Komolika go away in anger. Gopi gets dressed in bridal attire. The Modis decorate the house for Gopi and Ahem's welcome party and remarriage. Gopi is staring the mirror.
" Gopi what are you thinking about?" Rashi asks.
" I am just confused about all of this. Was Karan actually my husband before all of this?" Gopi asks.
" Yes. I will show you your old album." Rashi says. She shows her old photos from 16 years ago. Gopi gets emotional.
" I used to think nobody would want to get married to me." Gopi cries. Rashi wipes her tears.
" No, you are the most beautiful woman in the world and Maa will be happy knowing you are alive." Rashi says.
" Maa?" Gopi asks.
" Yes, I am your sister and our mother is Urmilla Sharma. She is invited as well and she will be coming in a few hours. I have already told her." Rashi says. Gopi hugs Rashi and says thank you.
Kalyani and Komolika are sat in their room. Kalyani is tensed.

" Our whole plan has failed. Gopi and Ahem have come back." Kalyani says.
" But they don't remember that me and you made them lose their memory." Komolika says.
" I fear their memory will come back during their remarriage and the police will come and arrest us. I am old and I don't want to spend the end of my life in prison." Kalyani cries.
" We still have a chance though." Komolika says.
" I have one final plan and it worked 16 years ago. It will work again." Kalyani says.
Precap- Kokila goes to Gopi's room and finds her missing.

Warning: A non-numeric value encountered in /home/ftpusers/tellyu/public_html/wp-content/themes/publisher/includes/func-review-rating.php on line 212

Warning: A non-numeric value encountered in /home/ftpusers/tellyu/public_html/wp-content/themes/publisher/includes/func-review-rating.php on line 213