Colors' Kasam Tere Pyaar Ki is the new offering premiered on 7th March 2016. It is a tale of reincarnation and shows love in purest forms. Is is the story of two selfless lovers Rishi and Tanushree. Rishi and Tanu deeply love each other after meeting by twist of fate. Their destiny brought them together. Rishi and Tanu made promises of love and togetherness. They did not imagine their future and the turn of events.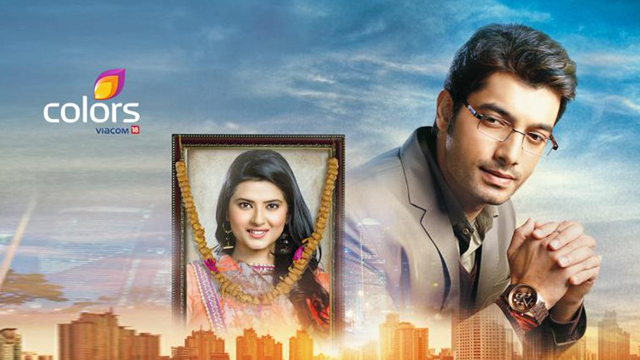 Main Characters:
Tanu saves Rishi from an accident and they both fall in love. Rishi has a dosh in his kundli which Tanu gets to know. She realizes that whoever marries Rishi will risk her life. She sacrifices her life by taking his kundli dosh on her in order to secure his life. Tanu ends up dying in the car accident. Rishi starts living a burdened life, after knowing Tanu intentionally safeguarded his life by giving up her life. Rishi then gets to know from a tantric that Tanu will come back for their love and their eternal promises. Tanu gets back by rebirth and meets Rishi after twenty years.
Main Characters:
Rishi: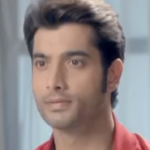 Rishi is Tanu's true friend and passionate lover. Rishi is fun loving, energetic and a smart guy. Little Rishi used to get confused by Tanu and his mother's different mindsets, but after growing up, Rishi turns the way his mother wanted. He loves money and all the comforts, unlike Tanu. He gets a casanova tag living abroad, but when back to his roots, Tanu changes him. He is Tanu's childhood friend and did not realize when Tanu entered his heart. Rishi believes love can overcome any difficulty in life. Rishi's kundli has a dosh wherein if his marriage does not happen before he turns 23, then his life would end. Rishi turns into a remorseful person after he loses Tanu.
Tanu: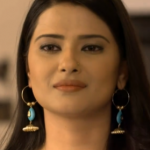 Tanu is a lively girl and very good at heart. She is daring, honest and a selfless person. Tanu loves Rishi since childhood and has always been his savior. Whenever Rishi fell in any danger, Tanu brought him safe from death. Tanu values her family a lot. She can risk herself for Rishi, but stands for her family's self esteem always. Tanu gets to know of Rishi's kundli dosh and happily sacrifices her life. Tanu then gets reborn to meet her love. Tanu's selfless love gets her a boon to keep the promise she made to Rishi.
Cast:
Ssharad Malhotra as Rishi Raj Singh Bedi
Kratika Sengar as Tanu
Vijay Kashyap as Raj Singh Bedi
Vibha Chibber as Rano Raj Singh Bedi
Jyoti Gauba Tanushree's Mother
Zuber Khan as Manpreet Raj Singh Bedi(Rishi's Brother)
Lalit Bisht Rishi's Friend
Renee Dhyani as
Hardik Khanna as Little Rishi
Karesha as little Tanushree
Story So Far: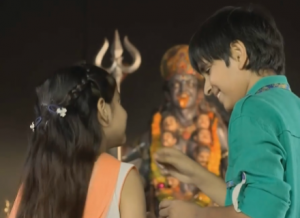 Rishi and Tanu's love story begins in Patiala village. It is such love that can fight with universe. Their love is a Kasam/swear which they make to each other. Rishi and Tanu's childhood is shown. Five year old Tanu and seven year old Rishi are good friends, as their parents. Their families are shown next. Rishi's mother Rano dislikes the growing bond between the kids. A Heer Ranjha drama is shown and even there the love power of the lovers is evident. Shanta tells Tanu what true love means, when person pray for someone's happiness. Rano tells Rishi that money is the most important thing, love is not that important. Tanu's mother believes in love, while Rishi's mother does not.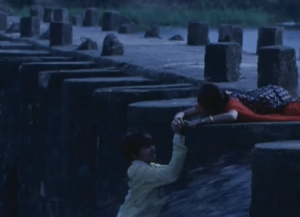 After the fair, Rishi chases a rabbit and is about to fall down the cliff. Just then Tanu who was at the fair hears his call. She rushes and saves Rishi. Everyone appreciate Tanu for saving Rishi bravely. The lady in the temple tells them that Rishi and Tanu are made for each other, Tanu will fight for Rishi's life whenever needed. Rano denies everything and thinks to send off Rishi abroad. Rishi's father disagrees with his wife and goes to ask Tanu's hand for Rishi from Tanu's father Virender. Virender happily agrees and asks Raj to go to America to make his and Rishi's future. They fix Rishi and Tanu's proposal. Rishi and Tanu also get happy.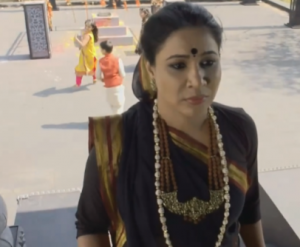 The lady in the temple tells them that Rishi will face difficulties till he turns 23, but Tanu will always protect him. Little Rishi and Tanu talk about meeting years later and the moon will be their common link till then. Rishi gets confused as Rano and Tanu says different things and have contrast opinions. Virender gives good amount to Raj saying he will need money in America. He clears that he is giving it for friendship sake. Tanu gives the gifts to Rishi, asking him to see the moon when he misses her. Rano dislikes seeing Tanu with Rishi. She is determined to separate them. Rishi gives his locket to Tanu. Rishi flies off to America with his family.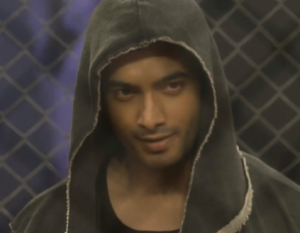 A leap of 15 years is shown. Raj hosts a wresting match. He welcomes his son Rishi. Tanu comes to temple and prays. Rishi fights well in the match. Tanu realizes Rishi is in problem as the locket falls in burning coal. Rishi starts losing the fight. Tanu puts her hand in coal and gets the locket. Rishi then beats the opponent and is declared the winner. Rishi does not remember Tanu, while Tanu waits for his return eagerly. Rishi parties after his win. Rishi spends time with an American girl.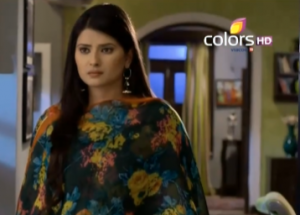 Virender refuses for a proposal for Tanu, and tells the lady that Tanu's proposal is already fixed. Rishi flirts with the girl, who turns out to be Raj's friend's wife. Rishi recalls the past and faints. Raj calls the doctor. Doctor tells Raj about Rishi's nerve injury, but he is out of danger now. Raj tells Rano that Rishi will just marry Tanu, else he will give away all his property in charity. Virender sends an email to Raj asking about Rishi. While Rano makes the assistant reply that Rishi is marrying a foreigner and Tanu should move on too. Virender does not tell this to Tanu, but Tanu overhears.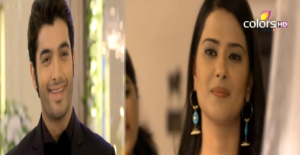 Tanu thinks to not run behind fate, and let Rishi come to her if he is really in her fate. Rano asks Rishi to go India and refuse Tanu for marriage. Rishi asks the reason for all this. Rano tells him that only this way he can get his property. Tanu determines to move on in life and now her life belongs to just her and her parents. She goes to get a job and calls her friend at airport. Rishi lands in India to meet Tanu. Tanu believes a new chapter in her life will begin.
Our Take: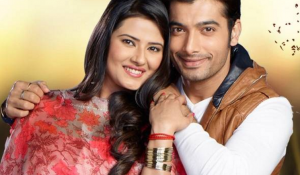 The story brings reincarnation, sacrifice, love and destiny. The concept is old and seen many times on tv before. The actors are well cast, but nothing remarkable to mention out to anyone there. The leads chemistry would be seen in upcoming episodes. As of now, the connectivity fell flat. The supporting cast has well known faces, who do their portrayals well. Ssharad Malhotra and Kratika Sengar emote well, but try to get filmi at times. The child actors did the part well. The promos hyped about the extraordinary love story. Having known the story and predicting the track, there remains nothing sort of mystery or twist in the show. With Ssharad's heavy dialogues and attitude to rock the screen, the concept needs more drama to get that filmi entertainment feel. Repetitive story line and sometimes too loud performances dull the show. Still it is a family entertainer.
Overall: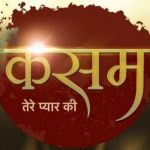 Colors' attempt on old concept can be watched only for the lead actors. It is the tale of crossed star lovers and strong connection between the souls. Concept wise it does not offer anything out of the box. It fell short of expectations and turns boring at time.
Our Rating:
2.5 out of 5
Feel free to post your reviews in comments below. All off-topic comments will be deleted.