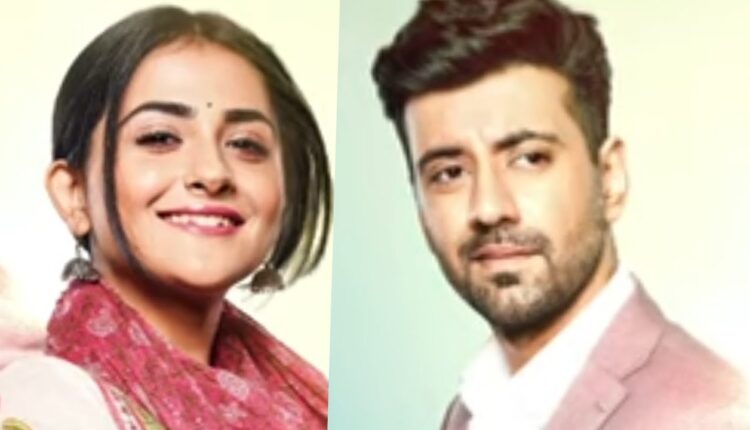 Karanvir Sharma REACTS on being slammed for his role in 'Shaurya Aur Anokhi Ki Kahaani'
New show which has piqued the interest of the viewers is Shaurya aur Anokhi Ki Kahaani. Having a misogynistic patriarch as the male lead and an ambitious woman trying to fight him, the narrative goes down deeper than it is depicted. The show has received mixed reactions and the male lead is bombarded with some intense hatred.
The actor, playing the role of Shaurya Sabharwal has, as we know, a deep prejudice that working, independent women are selfish and opportunist.
Talking to a leading entertainment portal, about the character and the reactions he has received so far, he said, "I have received good and bad reactions for my character Shaurya. When I say bad it's because of how patriarchal it is. The one who knows me personally is saying this is not you. How can you pick up something like this? I am someone who has always stood by all the causes which support women. I have enlightened women empowerment. But I have nothing to say as of now as there are so many things about the story which you can't reveal. Lets see how things turn up ahead. At the end it's a character. I have played a villain before. In my film Zid throughout the film I was a good guy and then the tables turn. I don't know why but people think that there is a bad boy image in me. That they feel I can portray it well and they offer me such a role."
He added, "I am not a bad boy. I am a very simple guy. I don't even party much. I don't even remember when was the last time I met my friends. I am a family oriented and responsible person. Totally opposite to the characters which comes my way. Sometimes I also think about me which makes people offer me such roles."
Talking about how is he handling it, he said, "I don't know I am just going with the flow at the moment because if I start analysing things or predicting things, I will just end up hampering my process and I don't want to do that. So, I feel better I should let it go."
Nowhere close to being similar to the character in real life, when asked how he prepared for the role, Sharma said, "First of all, you have to believe what you are saying was the biggest challenge for me. I remember producers telling me Karanvir you have to believe it. Though you are not a bad person but if you don't believe it, you will not be able to make it look convincing for the audience."