Kapoor Wala – Three heart Beat – Episode 8
Hello all!!!!
Friends, I'm not watching Pandya Store. Please tell me the storyline of that in comments. Does it follow the same story line or any changes?
Kapoor Wala – Three heart Beat – Episode 8
Dev, Ram and Sooraj comes to their home. Priya sees them together.
She gives them water.
Ram: Priya, you know what Dev did today?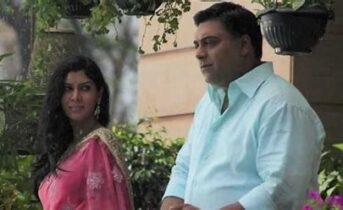 Priya: What happened?
Ram tells her everything. Priya is shocked as well as happy and emotional.
Priya: I don't know how to react. I feel happy as you stood for me but I also feel sad as I know you can't live without Sona.
Dev: Bhabi, you are my everything. Your importance in my life is so high. Don't worry about me, you start the wedding preparations.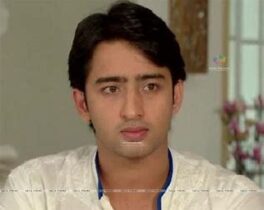 Just then, Arun and Bhabo come in.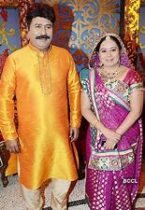 Priya welcomes them. Bhabo talks with her not so friendly.
Priya: Sameer, bring ma outside.
Sameer goes to bring Lakshmi.
Ram: Mamaji, what happened? You came suddenly?
Bhabo: We came here to discuss about wedding as it is nearing the date. Still now, we didn't take clothes and all.
Arun: Yes, so only we came to talk about it.
Lakshmi comes out.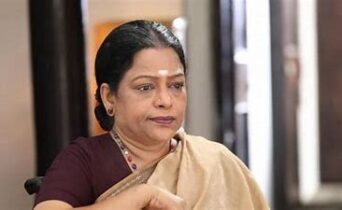 Lakshmi: Come Arun and Bhabo.
Bhabo: Bhabi, we came to talk about wedding shopping.
Lakshmi: Even, I was thinking about it. Priya, today and tomorrow are good days. So, you people go and buy everything. Buy both jewels and clothes within tomorrow itself.
Priya: Ok ma.
Ram: Priya, you go with Dev now. We will come later.
Bhabo: Ok, then come to our ARG Silks. We will buy there. We will go and bring Sandhya there.
Priya: Ok chachiji.
They leave.
After sometime, Priya too leave with Dev.
Dev comes there with hesitation and about Sona.
Sandhya comes there with Bhabo, Arun and Neha.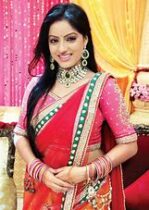 Priya greets Neha.
Neha: Come let's see the clothes.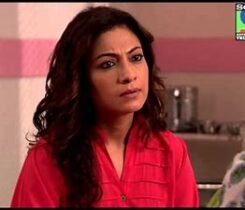 Sandhya looks at Dev but he doesn't see her. She gets disappointed.
Priya sees this and diverts the topic.
Priya: Sandhya come let's look at the clothes. Dev, you go with your mamaji and buy clothes for you and for men.
Dev then goes.
Neha to Sandhya: See, how she orders Dev and sent him.
Sandhya: Bhabi, please be quiet.
Neha: Ok, fine.
Priya and Sandhya look at sarees. Bhabo and Neha too selects sarees.
Sandhya: I want Priya didi to select for me.
Bhabo: Sandhya, we are your own relatives but you give so importance to her than us.
Priya gets hurt.
Sandhya: I regard her as my own sister. I want her to select.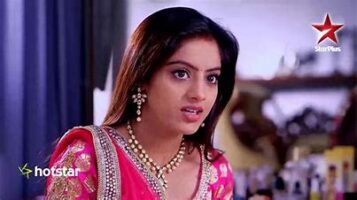 Priya gets touched by her and thinks…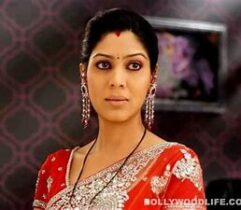 Priya (to herself): She regards me as her own sister. I can't betray her. Either I should tell her the truth or atleast I should make her happy now. I will call Dev here so that they could spend some time together.
She calls Dev and ask him to come down.
Priya: Sandhya, your Dev is coming now. You both select together.
Sandhya gets happy and hugs her telling her I Love you.
Neha and Bhabo make faces.
Dev comes down.
Sandhya: Dev, look at these sarees. Please tell me, in which saree I will look the best.
Dev sees sarees and Sandhya.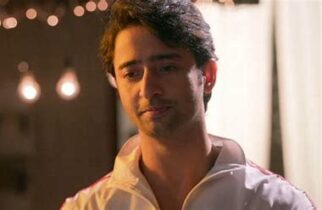 He imagines it to be Sona and selects a saree. He thinks her as Sona and puts Saree on her and they both look at the mirror together.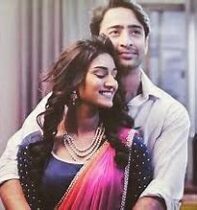 Dev: You look fabulous.
Sandhya blushes and feels so happy when he touch her.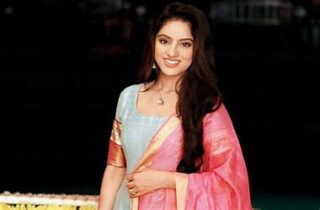 Priya is surprised in Dev's behaviour.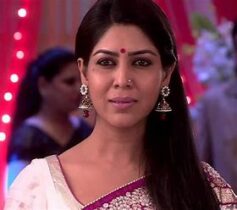 Bhabo, Neha and Arun are happy to see this.
Just then someone click Dev-Sandhya pic and send to Bijoy.
Dev then realizes that she is Sandhya and moves from her.
Sandhya still be in her dream.
Neha: You both look good together.
Just then Ram, Sameer and Sooraj comes.
Sooraj gets a call and goes to attend it.
Sandhya: I'll go to washroom and come.
While she goes, she slips and Sooraj holds her.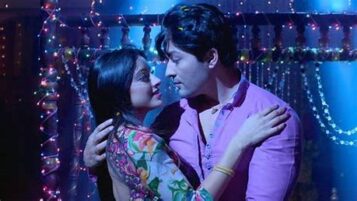 They both have an eyelock.
Diya Aur Bati hum plays!!!!
Then they move far apart.
Sandhya: Thanks for saving me.
Sooraj doesn't respond.
She leaves.
Sooraj: Why did I helped her and why did I feel something strange?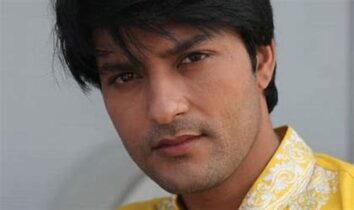 Sandhya too thinks why did she feel so safe and secured when she was in Sooraj's arms.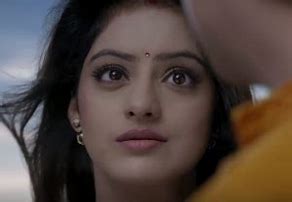 After sometime, both families complete shopping and return to their homes.
Bijoy calls sona and shows her the picture.
Sona gets shocked and angry seeing Dev with Sandhya.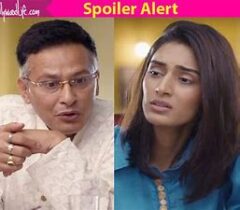 Asha: Look at them sona, how close they are standing?
Bijoy: He just broke up with you. But he moved on with other girl so quickly. So, you too forget him. We will bring you the best grooms.
Sona with a determined face: Ok papa, I'll forget him. You arrange my wedding.
Bijoy and Asha gets happy.
Bijoy: Now, you are my girl. Here is your phone. You can go wherever you want. You gets your freedom back.
Sona: Thanks papa.
She leaves to her room.
Sona (to herself): I'm sorry papa. I made a drama. I can't forget Dev and he is my husband in this life. I know, he went to shopping with a heavy heart and for his family. I will meet Priya and talk to her about us.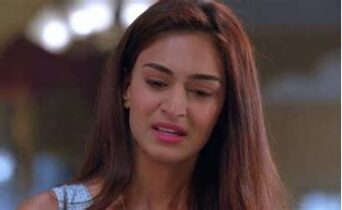 She sleeps.
The next day,
Sona sees the date and thinks today is Dev's haldi. I should meet Priya soon.
She goes to Dev's home at early morning.
She asks to some people about Priya. They tell them that she went to temple.
Sona goes to temple.
Priya makes special pooja for Dev and Sandhya.
Priya gets shocked to see Sona there.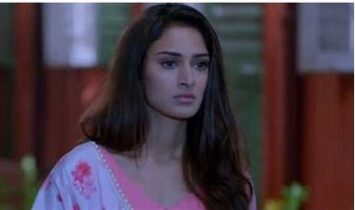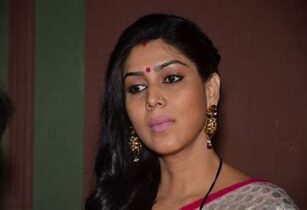 Sona: Hi, I'm Sonakshi.
Priya: Yes, I know you.
Sona: I came to talk to you.
Priya: What?
Sona: Stop this wedding. This wedding won't happen. You don't know about me. I'll do anything to fulfil my wish. We both love each other a lot. So, stop this wedding.
Priya: Today is haldi. We tried to stop by talking to your father but…
Sona: I know, sorry for what happened to you. But, if this wedding happen, then both me and dev will die.
Sona leaves saying this. Priya stands in a shock.
She comes to home.
Lakshmi: Priya, come. Let's start the function.
Priya looks at Dev who sits there with a teary eye.
Priya (to herself): I'm sorry Dev. Please don't cry. Seeing you cry, my heart rips.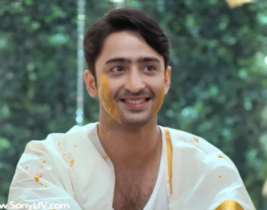 Relative: Priya, start the function.
Priya does haldi to Dev with a heavy heart.
Dev sees Priya's sad face and thinks something wrong has happened again.
Neha applies haldi.
Other ladies too apply haldi for Dev.
Neha then takes haldi to Sandhya's home.
In Sandhya's home, she is beautifully dressed and feels so happy.
Neha: Sandhya, you look so happy?
Sandhya: Yes, my only dream from childhood is going to get fulfilled now.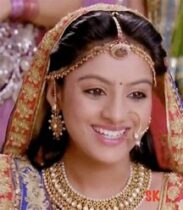 She hugs Bhabo and Arun.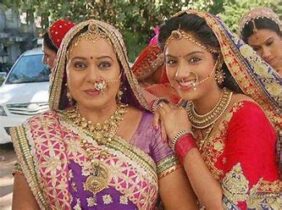 Her haldi begins!!!
!!!To be Continued!!!