Kapoor Wala – The Revelations – Episode 7
Hello all!!!!!
Recap: Priya gets to know about Sona and is shocked….
Episode 7 – The Revelations
Scene 1
Priya: Dev, what are you telling?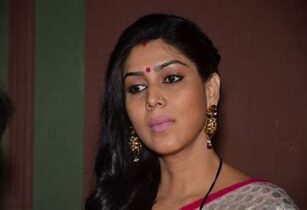 Dev: Yes bhabi, please tell bhai and stop this wedding.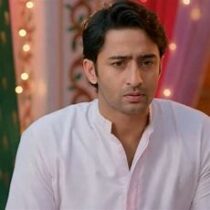 Priya: I will talk with your bhai. But Dev, I don't know how will your brother react to this.
Dev: Please convince him bhabi. I trust you more.
Priya hugs him and comforts him.
She goes to talk with Ram.
Ram: Priya come. I was waiting for you. Today is one of the happiest days.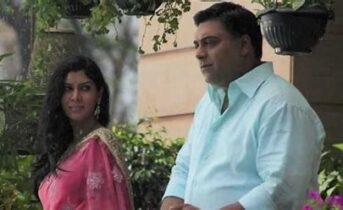 Priya: But Dev is not happy.
Ram: Why? Wedding is for him.
Priya: He loves Sonakshi, daughter of Bijoy, the president of market association.
Ram is taken aback.
Ram: What???
Priya: Yes, please stop this wedding. Dev is so distressed. I can't see him like this. So, stop this wedding and talk with Bijoy sir about the marriage.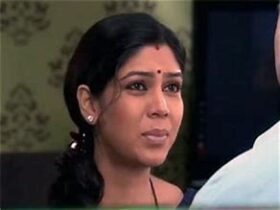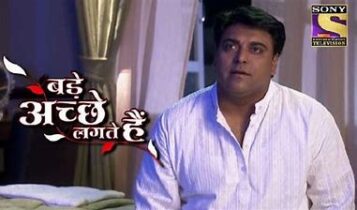 Ram: Priya, are you kidding? Their status and wealth are more than us. If he comes to know about this, then he might do anything to our shop and family.
Priya: Love has more value than money. Our Dev is well educated, good looking boy. Who can deny him?
Ram: Think about Sandhya. She loves Dev crazily.
Priya: Yes, I know. But if we get Dev and Sandhya married, then they both won't be happy.
Ram: This won't possible Priya. Ask Dev to forget Sona and marry Sandhya. This is my final decision.
Priya tries to convince him but he leaves.
Priya thinks!!!!!
Scene 2
The next morning,
Everyone in the family search for Priya.
Sameer: Bhai, bhabi called and informed me that she went to temple early morning. She made breakfast and went.
Ram doesn't speak to Dev. Sooraj sees this and goes to ask Dev. He tells him about everything.
Sooraj: Bhai, even if Ram bhai accept, will their parents accept?
Dev: That is a big problem. Why this caste, status and religion come across love.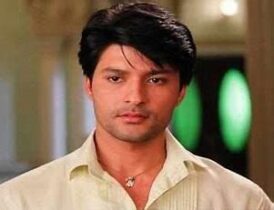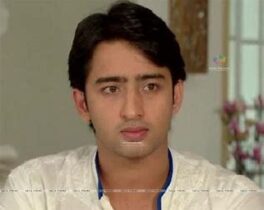 Dev cries and Sooraj consoles him.
Dev: I'm worried about Sona. I don't know how they are treating her.
Sona is shown sitting sadly.
She sees Priya coming….
Priya comes to Sona's home.
Bijoy, Asha and Radharani are clueless.
Asha: Who are you?
Priya struggles to speak.
Sona (to herself): She is Dev's bhabi. It's good atleast she came here to speak with dad.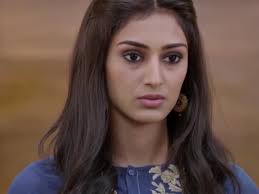 She sees the happenings from window.
Priya: I'm Priya, wife of Ram Kapoor of Kapoor wala.
Bijoy gets angry.
Bijoy: Why you came here?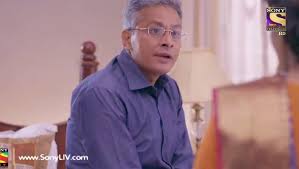 Priya: Please don't get angry. My brother-in-law Dev and your daughter Sonakshi love each other a lot. Please get them married.
Radharani slaps her immediately which shocks Priya and Sona.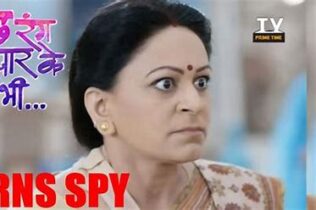 Radharani: How dare you? You know our status? Will we give our daughter to a poor family?
Priya: We are not poor. We will take care of your daughter well.
Asha: Please go away from here. We can't agree for this marriage. Our daughter is a princess and she is used to a rich life. So, this won't be amicable.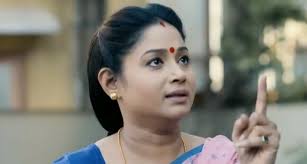 Priya tries to speak but Bijoy scolds her and ask Radharani to send her out. Radharani drags her out and pushes her away. Priya falls down and hurts her hand. She cries and hides the injury with her saree. She comes home. Everyone sees her looking dull.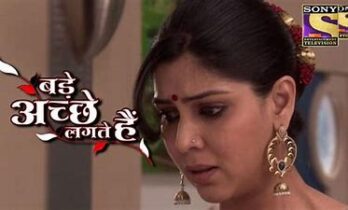 Sooraj: Bhabi, why are you so dull?
Priya: Nothing, it's just because of sun.
She goes in immediately. Dev too goes behind her. Ram finds something fishy. He hides and hear Priya- Dev conversation.
Dev: Bhabi, is everything fine?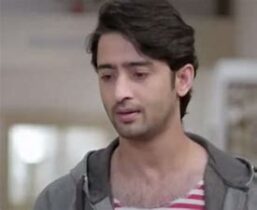 Priya: Sorry Dev. Today I went to Sona's house.
This shocks Dev and Ram.
Dev: Bhabi why you went alone there? I'm sure they illtreated you.
Priya: Nothing like that.
Dev: Then why are you so sad?
Dev holds Priya's hand. She screams in pain. Dev is shocked to see the injury.
Ram is also shocked. Then, due to Dev's compulsion, Priya tells the happenings. Both Dev and Ram get angry. Ram angrily goes out without telling anyone.
Dev: Bhabi, I don't need Sona. They did so much for you but she didn't even come out. I will marry Sandhya. I will go to her house and tell her that he doesn't need her.
Priya: Dev, relax. We will talk this later.
Dev: No bhabi, I will settle this today.
He goes out and calls Sooraj. He tells everything to Sooraj which angers him the most. They both go to Sona's house.
Ram takes knife and thinks that he will kill Bijoy as he mistreated Priya and goes angrily to Bijoy's house.
There he gets shocked seeing Dev and Sooraj.
Dev shouts Sona…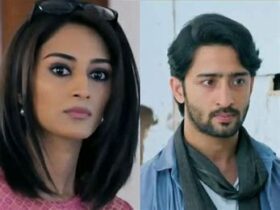 Sona gets happy hearing Dev's voice and comes out running.
She tries to hug him but he pushes her.
Dev: I came here to tell that I don't love or need you anymore.
Sona is taken aback.
Sona: What happened?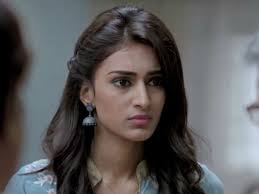 Dev: What else need to happen Sona?
Bijoy: Get lost both of you. How come you came in?
Dev: Shut up. If you speak another word, I will trash you.
Asha and Sona are shocked.
Bijoy: I will call police.
Sooraj: Call, they will arrest you for illtreating an woman.
Dev: Sona, my bhabi came here to convince your family. But they mistreated her. And you didn't even care to ask a word about that.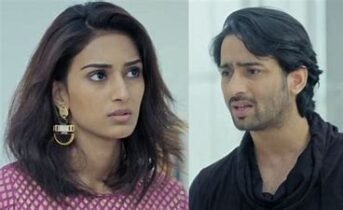 Sona: No, not like that.
Dev: I don't want your explanations. For us, everything is our bhabi. If someone illtreat her, we won't tolerate. Now, I'm telling this infront of everyone. I will marry Sandhya. I don't love you anymore.
He angrily goes out with Sooraj.
They see Ram standing there. Ram hugs Dev.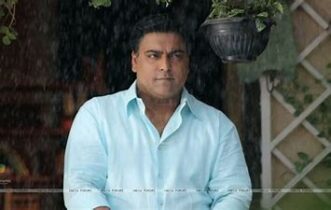 Ram (teary eyes): I'm so proud of you Dev. Come let's go.
They leave.
Sona breaks down!!!!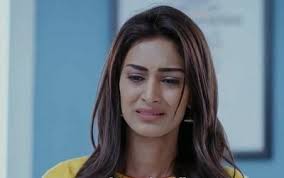 Bijoy: Look at him, atleast now realize that he is not fit for you.
Sona stares him and Asha and goes in….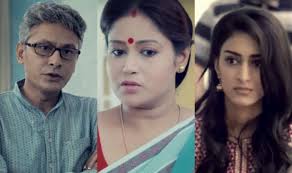 !!!To be Continued!!!
P.S : Next episode – Friday