Hi all!!!
Episode 6 – Sweet and Sour
Scene 1
Dev: Bhai, I'll go and settle that bill.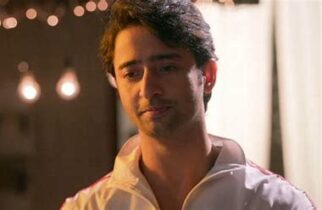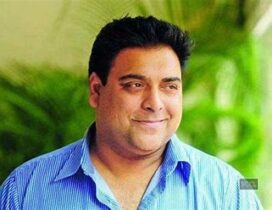 Ram: Yeah you go. Here are the details.
Dev greets everyone and leaves.
Lakshmi: Priya, Ram don't force your decisions on me. I won't accept this wedding.
Priya: Ma…
Just then Arun comes hurriedly and falls on Lakshmi's feet.
Ram, Sooraj and Sameer are shocked and ask him to get up.
Lakshmi: Priya, ask him to get up. I don't want him to talk with me.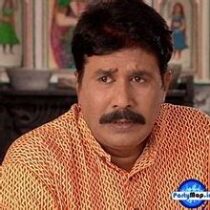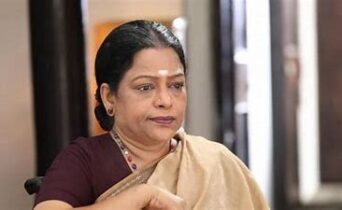 Arun: Didi, I won't leave until you hear me.
Lakshmi: I won't hear anything.
Ram: Mamaji, first get up. Don't do like this.
Arun: Ask didi to listen to me.
Ram: Ma, give him a chance.
Lakshmi: No Ram.
Priya: Ma, please for us listen to him once. Chachaji, what happened?
Arun: Didi, you have to save my daughter. She is dying.
Everyone is shocked.
Ram: What are you telling?
Arun: Yes Ram. When she came to know that this wedding can't happen, she went to suicide. Thank god, we saw and stopped that.
Priya: Hey bhagwan. Ma, see her. She is so innocent and good girl. Please accept.
Sooraj gets irritated.
Arun: Please didi. Accept this wedding.
Ram: Ma…
Lakshmi thinks for sometime.
Arun: Didi, please forgive me. I made a huge mistake by not standing with you during the crisis. But trust me, I always think of you and your children.
Arun cries holding her feet….
Lakshmi too cries….
Lakshmi: Arun…
She slowly keeps her hand on his head.
Arun: Didi…
Lakshmi: Get up.
Arun: I will get up only when you forgive me.
Lakshmi: Ok, I forgive me. Please wake up.
Arun and everyone except Sooraj get happy.
Arun: Thank you didi.
Lakshmi and Arun reconcile.
Priya: I will get sweets.
Ram: This is so amazing.
Ram and Arun hugs.
Lakshmi: Ram, call our family astrologer. We will fix Dev-Sandhya's wedding.
Priya distributes sweets to everyone.
Priya thinks that the S named girl should be Sandhya and she might lie to her about their love.
After sometime, astrologer comes.
Astrologer sees their horoscopes and tells them it matches correctly. He also tells wedding date after a month.
All gets happy.
Arun: Didi, I will go home and tell this wonderful news to Sandhya. She will get happy.
He leaves. Here also everyone is happy except Sooraj.
At night, Dev comes home.
He sees a man sitting and all are discussing about invitation.
Priya: Dev came. Dev, go and get fresh up.
He goes.
He sees Sooraj at the backyard. There is only one bathroom in their house which is at the backyard.
Dev: Sooraj, why the printing person came?
Sooraj doesn't respond.
Dev: Why are you not talking?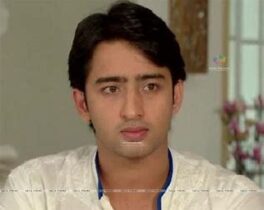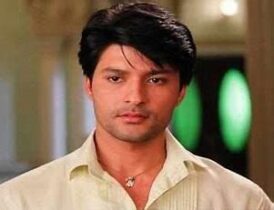 Sooraj: You marry whomever you want.
Dev: Marriage?
Sooraj: That man came to print your wedding invitation.
Dev gets shocked.
Dev: Wedding?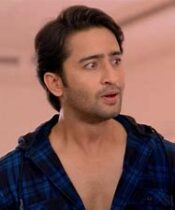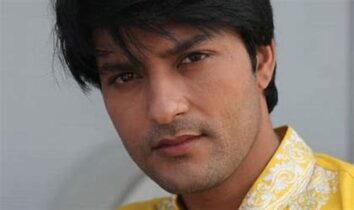 Sooraj: Yes, that too with Sandhya.
He tells all the incidents which shocks Dev.
Sooraj leaves.
Dev: This should not happen. I need to tell everyone about sona.
He goes to hall.
Priya: He is the groom. He even doesn't know who the bride is. But he won't say no to our choice. Am I right Dev?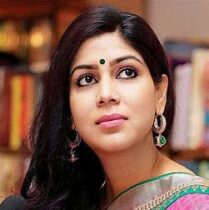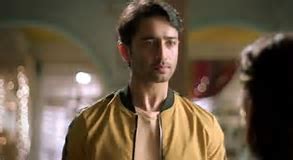 Dev feels guilty and doesn't tell them.
He goes out.
He tries to call Sona but doesn't get connected.
Scene 2
Arun tells Sandhya about the wedding. She jumps on joy. She hugs Bhabo and Arun and feels so happy.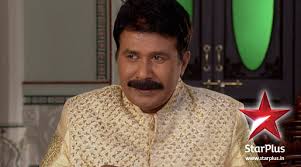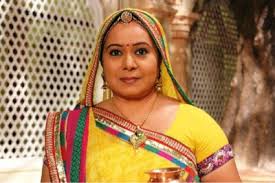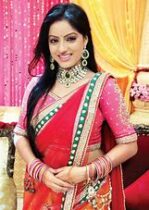 Bhabo: How did you sister agree?
Arun tells her the whole incident.
Bhabo: That's good. Look at her, she is so happy.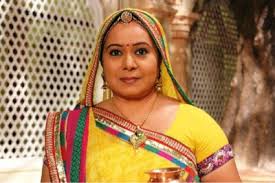 Bhabo wards off bad sight from her.
Arun: Bhabo, wedding is in one month. So, we have to start all the preparations.
Bhabo: Ok, tomorrow we will go to bank and get the amount.
Arun: Ok..
In Sona's home.
Sona cries in the room.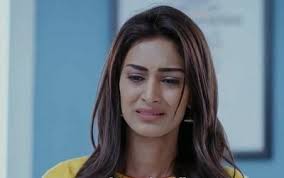 She comes and opens the window. She sees Naina at the balcony and calls her.
Naina comes to her.
Naina: Didi…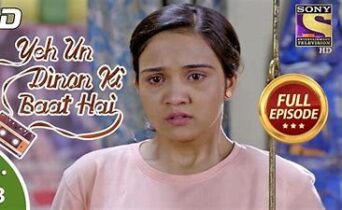 Sona: Naina, give me your phone quickly. Where is papa?
Naina: He is upstairs.
Naina gives her the phone.
Sona: Naina, alert me when anyone come. I will talk with Dev.
She calls Dev. He is in tears. He picks up.
Sona: Dev, it's me Sona.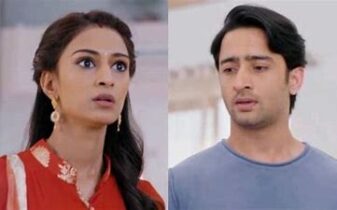 Dev: Sona, whose number is this. I'm trying to contact you from yesterday.
Sona: I'm stuck in a big problem.
Dev: Me too.
Sona: What happened?
Dev: First you tell me.
Sona: My family got to know about us. Dad locked up me in a room. I'm calling from Naina's phone.
Dev: Did, they beat you?
Sona: Yes. Now tell me what happened there?
Dev: Sona…
Sona: Please tell me quickly.
Dev: My family fixed my wedding with Sandhya.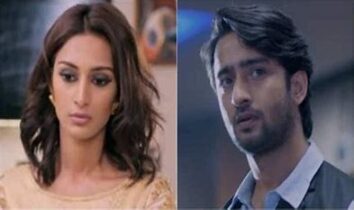 Sona is shocked.
Sona: What?
Dev: Yes.
Sona: But how?
Dev tells her the incidents.
Sona: Dev, there is no way. We have to leave our homes and should go somewhere.
Dev: That is not possible. I can't leave my family. They trust me a lot.
Sona gets angry.
Sona: Dev, even my family trust me. But we don't have any choice. Ok fine, atleast tell your family about us.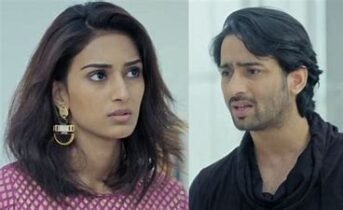 Dev keeps silence.
Sona: Dev, please do something. I'm fine here. I can get escape from here and come to you. But you should be ready to accept me. So, first you tell your family about us.
Dev: Ok, I will tell…
Bijoy comes and slaps Naina. Sona gets shocked. He angrily takes the phone from her and scolds both sona and Naina. He breaks Naina's phone and goes.
Sona gets worried.
Scene 3
The next day, Priya finds Dev stressed of something.
Dev leaves without having breakfast.
At eve also Priya finds him depressed.
Priya: Dev, come with me.
Dev goes.
Priya: What happened? Why are you sad?
Dev: Bhabi, please stop this wedding.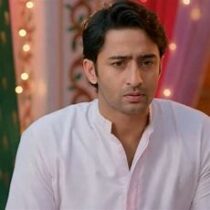 Priya: Why? You both love each other, right?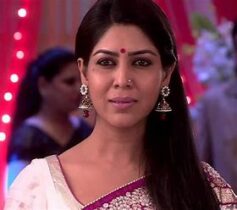 Dev: No bhabi. I love Sonakshi.
Priya is taken aback.
Dev tells her about Sona and his love.
Dev falls on her feet and apologizes for doing like this.
Dev: Bhabi, I'm sorry. But I can't live without Sona.
Priya: Who is she?
Dev: She is the daughter of Bijoy, the president of market and store's association.
Priya is shocked again!!!!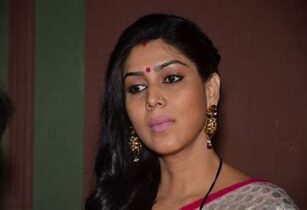 !!!To be Continued!!!
Precap: Priya tells Ram about Dev's love which angers Ram. Priya gets a slap from Radharani.
P.S: Friends, I'm having GATE Exam in one month. So due to preparations, I may be able to update episodes on a regular basis. But, I will try to update whenever I get time. Thanks!!!