Hey all!!!
Some you asked me about possibility of marriage between cousins. Yes, in South India, we have this custom. This wedding is possible between aunt/uncle's daughter/son but not with bade papa/badima children. They are considered as brothers and sisters. As this ff is based on a tamil serial, I'm going with its flow itself. You can refer to "muraiponnu, muraipayan" terms for better understanding. Thanks!!!!
Episode 4: Dev – Sonakshi's love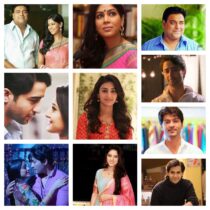 Scene 1
Bhabo gets angry seeing Sandhya and Dev together.
Bhabo: How many times I have told her not to talk with Dev but she is not listening to me.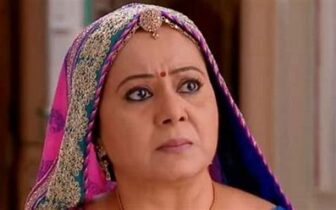 Neha: Bua, shall I say something?
Bhabo: What?
Neha: Get her married to Dev itself.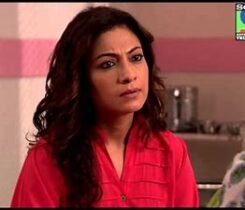 Bhabo: What are you speaking?
Neha: Yes bua, Dev is well educated and good-looking man in this small town. Only he is equal to our Sandhya. Go and talk with Dev's mother. If Sandhya gets married to that family and gives birth to a child, then she can rule that family. We can use her to taunt Priya. We can make a partition in Kapoor Stores and make our Sandhya as the owner. We have so many advantages. Think of this. More than these things, Sandhya is mad at Dev. She loves him so dearly. Almost everyone in this town knows this. Knowing this who will come to marry our girl. So, go and speak with Dev's ma.
Bhabo: Yes, this is a good idea. Thanks, Neha, for your suggestion. I will see the possibilities. We will talk with them.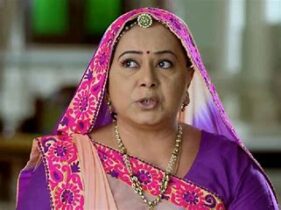 Neha gets happy.
Sandhya comes in and greets Neha.
Neha: Sandhya, you look so happy?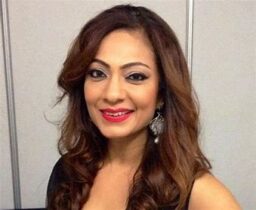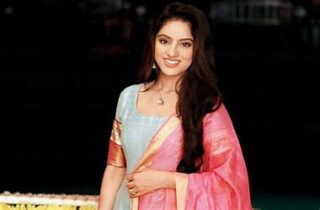 Sandhya: Yes…
Bhabo smiles…
Sandhya: Why are you smiling ma?
Neha: Your mother accepted yours and Dev's relation. She is planning to talk with Lakshmi ji.
Sandhya gets cloud nine and jumps in joy. She hugs Bhabo and thanks her.
Bhabo: Don't get over excited. We will see how this goes.
Sandhya happily goes into the room…
Neha: Bua, we have to make our Sandhya as their daughter-in-law.
Bhabo thinks!!!!
Scene 2
Dev, Sooraj and Sameer sit in the hall and have a funny talk.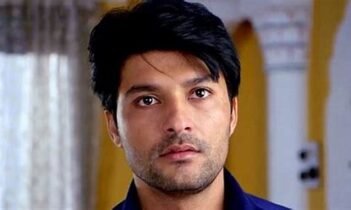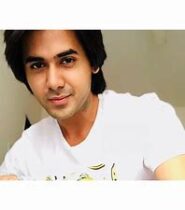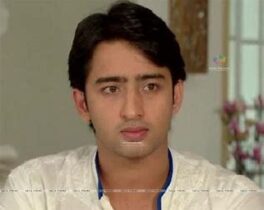 Dev: Sooraj, why are you upset?
Sameer: Bhai, it's because of you.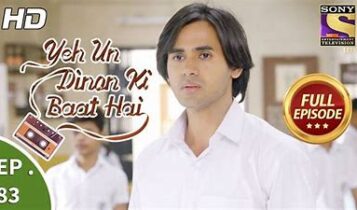 Dev: What did I do?
Sameer: You only took Sandhya in your bike.
Dev: Bhabi insisted.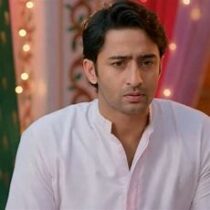 Sooraj: Bhai, I'm upset on you. I'm angry on her. Why is she coming here always? I get irritated whenever I see her. When she comes infront of me, I get reminded of her mother's abusive words during our dad's death.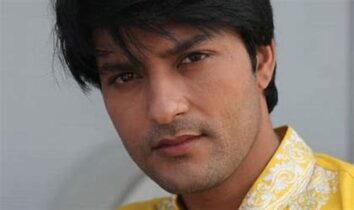 Sameer: Bhai, leave them. Our's is a joint family. This kind of people won't understand the value of a joint family. They know only to break homes.
Sooraj: Look at him bhai, he is speaking philosophically.
Sameer: You all think me as a comedy piece. But actually, it is not.
Sooraj: Acha…
He pulls Sameer and beats him funnily. The three brothers laugh.
Dev: Sooraj, leave them. Don't think of them.
Dev's phone rings in the other room. Priya notices this.
Priya: Dev, your phone is ringing.
Dev: Coming bhabi.
Priya sees "S" as the name and goes out.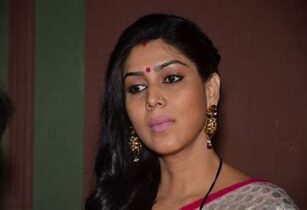 Dev sees and gets shocked. He takes the phone and goes out of the house to talk. Priya notices this. She hears his talk.
Dev: How many times to tell you to not to call at this time.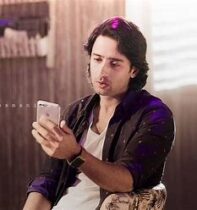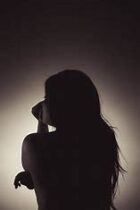 Girl's Voice: We are lovers. I have all right to call you at any time.
Dev: Now I'm at home. Everyone is here.
Girl's voice: So, what? Even, I'm at home.
Dev: You won't understand. I will meet you tomorrow at park.
Girl's voice: Ok will be waiting for you.
He disconnects and smiles.
Dev: Crazy girl she is. Thank god, no one saw me.
Priya hides. She thinks of Sandhya's words about Dev's love for her.
Priya (to herself): It means Dev and Sandhya love each other. I should tell this to Ram. Otherwise, it will become a big problem.
After sometime, Ram comes home. He sees his brothers sleeping and admires them. Priya ask him to come to room.
Ram: Priya, I need to talk with you something.
Priya: Even me.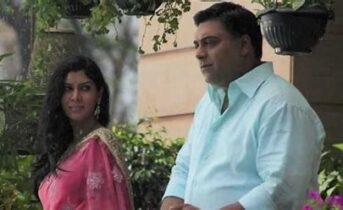 Ram: What?
Priya: You tell first.
Ram: I saw Dev and Sandhya travelling together in the bike.
Priya tells him that she sent them and also tells him about Sandhya's words and Dev's phone call.
Ram: It means…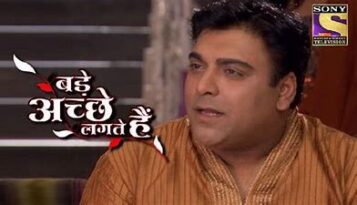 Priya: They both are in love. We will get them married or else, the consequence may be danger.
Ram: But how can we talk to ma about this. She hates Bhabo mami.
Priya: But Sandhya is too good. She is like her father.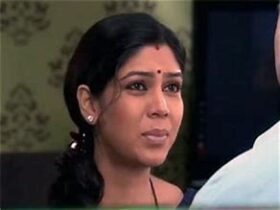 Ram: I'm confused of what to do.
Priya: Please think of a good decision.
Ram thinks!!!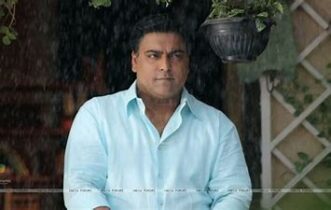 Scene 3
The next day, Dev goes to meet Sonakshi.
Dev: Sona…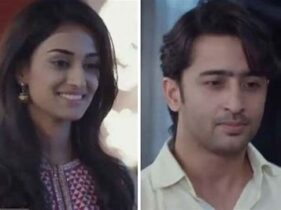 She turns and looks him. He gets flattened in her beauty.
Sona: Dev…
She hugs him and they both sit at a bench.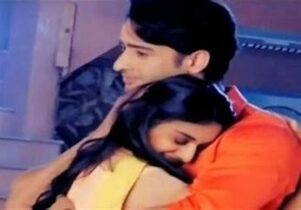 Sona: Dev, did you go with some girl in bike yesterday?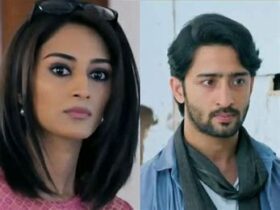 Dev (nervously): No…
Sona: Don't lie to me. I'm the daughter of market association's president. I have spies. They told me.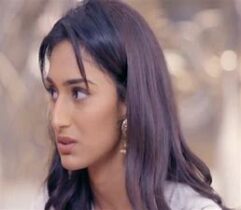 Dev: Yes madamji. I went with my uncle's daughter.
Sona: Why did she came with you?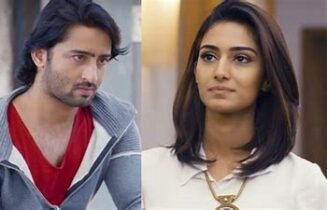 Dev: Bhabi sent.
Sona: Why did your bhabi send her with you?
Dev: My angry bird, keep her matter aside. Sorry for that. Shall we talk about us?
Sona smiles and says yes.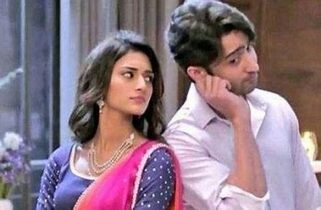 They both have quality time together. He lies on her lap and she sits caressing his hair. Bijoy and Asha go by that way and they see them.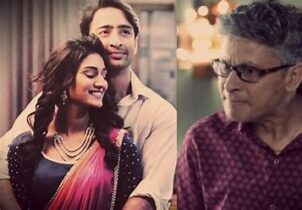 Asha: Bijoy, what is she doing there.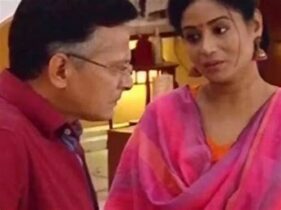 Radharani (Here she is Bijoy's elder sister. She will come only for few episodes): Oh no, she is spoiling our family's name. Stop the car, I will go and kill her.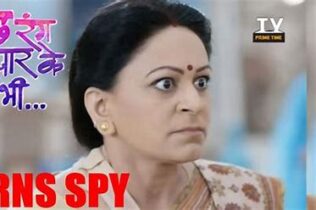 Bijoy: Don't stop the car. Let's not make an issue on the road. Let her come to home. We will see then.
Radharani: I won't leave her easily.
Asha worries.
Meanwhile, Sandhya comes to Priya's house.
Sandhya: Didi…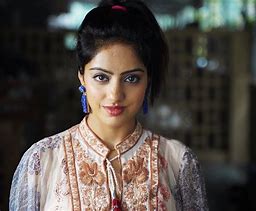 She sees Sooraj sitting and checking some bills.
Sooraj gets angry seeing her.
Sooraj: Who let you in? Go out.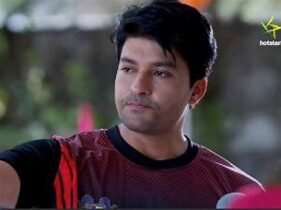 Sandhya: I didn't come to see you. I came to see Priya didi. And who are you to tell me not to come. This is my aunt's home and going to be my in-law house.
Sooraj: Keep dreaming, nothing will happen.
Sandhya: Hello, you shut up. Note and keep what I'm telling now. Definitely, I will come as a daughter-in-law to your home.
Priya comes and greet her.
Sandhya: Didi, where is bua?
Priya: She is sleeping. What you want to have? Coffee or tea?
Sandhya: Coffee by your hands is a heavenly feeling. Please bring coffee.
Priya smiles and goes to get it.
Sandhya: What are you doing?
Sooraj doesn't reply.
Sandhya: Hello Sooraj ji, I'm asking you only. What are you doing?
Sooraj: Checking bills.
Sandhya: Shall I do?
Sooraj: You stay in your limits. This is our family. None of your business, so stay quiet.
Sandhya: I'm also going to become your family.
Sooraj gets angry.
Sandhya: It's so hot. I'm going to turn on the fan.
Sooraj shouts no but she turns on. All the bills fly. Sandhya gets worried and looks at him keeping a puppy face.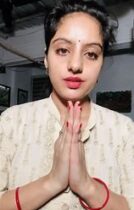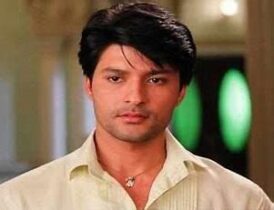 She helps in picking bills. They both get their heads hit and have an eyelock.
Priya comes and sees the bills scattered.
Priya: What happened?
Sooraj: All because of her.
Priya: Ok leave it, she is an innocent girl.
Sooraj: Who? She? If you leave her, she will sell our home.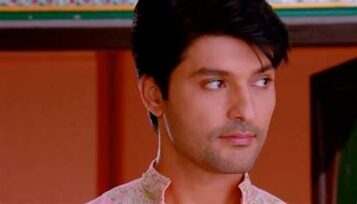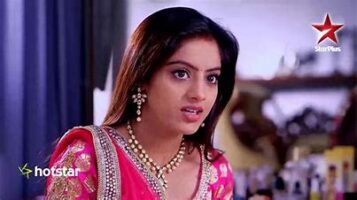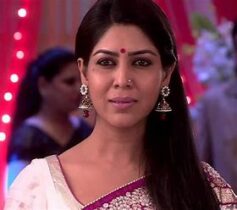 Sandhya: Shut up. Didi, after I come home marrying Dev, I want him to respect me as he does you. I will be his bhabi. I will make him to give respect.
Priya: Ok ok…leave it and have coffee. I'm tired of your fights.
Sandhya: Didi, where is Dev?
Priya: You only knows that. Yesterday, you talked with him in call, right?
Sandhya: Me?
Priya: Yes…
Sandhya: Didi, we won't talk in call and all. Your devar is very shy.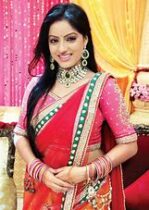 Priya gets shocked to hear this!!!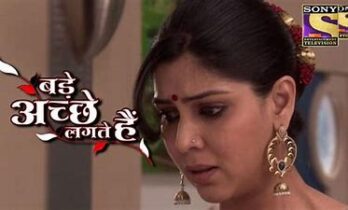 Sandhya be there for some time and she leaves. Priya goes to kitchen and thinks of the name and call.
Priya worries!!!!
!!!TO BE CONTINUED!!!
Precap: Sandhya attempts suicide… Bijoy slaps Sonakshi and locks her in a room…
P.S: Next episode is on Thursday.