After Ajeeb Dastan Hain Yeh, Balaji Telefilms have come up with another show with Life OK. This time, with a quiet launch and with not many big stars.
Unlike most of Balaji Telefilms' shows, this one starts slow and picks up after a few episodes, especially after entry of Krip Suri. The theme of the show is same as many others – discrimination in males and females, struggle of a female character, and her getting strength from Goddess to fight with injustice.
Main Characters: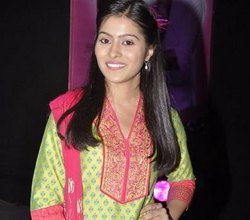 Aparna Dixit as Devika: The story revolves around this main character in the show. She has seen gender discrimination in her society since childhood and now she has to face the same. She faces a lot of difficulties in order to fulfill her dream of educating and becoming an architecture. She has courage to fight against injustice. She considers the Goddess her best friend who always helps her and gives strength to overcome every difficulty she faces.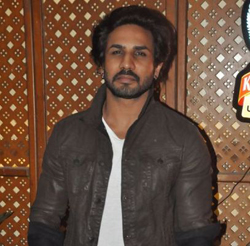 Krip Suri as Ravi: Dashing, charming, handsome guy who can impress any girl with ease. He also has big dreams as an architecture like Devika, but other than that he is total opposite of her. He does not believe in God and looks to fulfill his dream on his own, by hook or by crook. Only person he listens to, beside himself, is his mother.
Savitri Devi: Grand-mother of Devika who treats her very badly only because she is a girl and forces her decisions on Devika. No one can beat her in arguments and she can do anything to get her work done.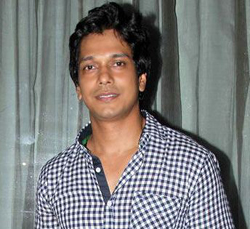 Mahesh Shetty as Saket: He is a villain in the show. He is shown as a leader and often uses his powers in wrong way. He goes flat on Devika after seeing her and decides to make her his by marrying her.
Story so far:
The show takes place in Ambala where is still inequality in male and female. Devika sees this in her childhood and experiences herself when she grows up. She keeps herself away from guys to stay out of any trouble. She has known from her experience no matter whose mistake it is, always girls will have to suffer. She has courage to fight against the wrong and the Goddess, her best friend, always helps her in one way or another.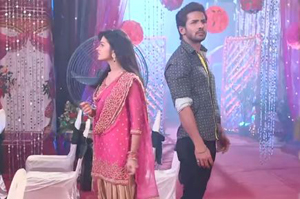 As Savitri Devi rushes to get Devika married, she starts looking for a job, so she can delay her marriage. While looking for a job, she comes across Ravi many times as he is also searching for a job. They both do not stand each other and always argue. They both end up going to final round of interviews in the same company. After learning about Ravi's family's struggle and trying to make him believe in the God again, she sacrifices her golden opportunity and lets Ravi get the job.
Other hand, Saket impresses Savitri Devi by his fake good behavior and Savitri Devi decides to get Devika married with him.
Overall:
Kalash does not offer anything new in terms of content, but the lead pair of Ravi-Devika has a very good chemistry. Their chemistry, along with Krip Suri's acting, is a major plus point for the show.
Our Rating:
2.5 out of 5
Feel free to post your reviews in comments below.
All off-topic comments will be deleted.