Kahaan Hum Kahaan Tum Review: Cute interesting love tale with natural portrayals
Star Plus' new release Kahaan Hum Kahaan Tum brings a sweet love story between two distinct people from two distinct professions. The male lead Rohit is a heart surgeon. He believes in saving lives by making the most of his profession and talents. The female lead Sonakshi is a famous TV actress. She believes in entertaining people and simplifying lives by making the most of her profession and talents. Both Rohit and Sonakshi serve the same purpose in life, that's to help people and retain their happiness in their own different ways.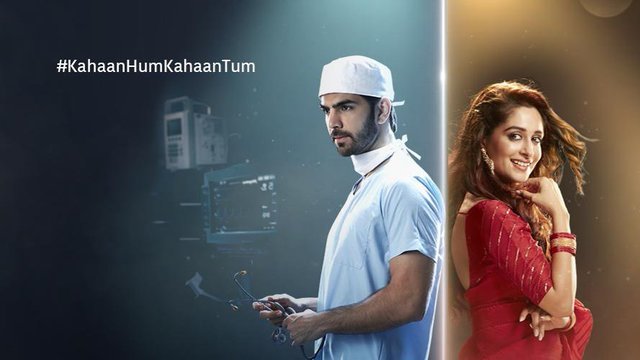 Rohit and Sonakshi are poles apart. Rohit belongs to a joint family filled with love, while Sonakshi's life is controlled by her calculative mother. The love story begins when destiny brings Rohit into Sonakshi's life. Sonakshi believes in love and was so waiting for someone to take her life ahead. She connects to his heart by her true emotions. Then their busy schedules pose a problem in their tale. They both value their professional commitments more than anything and face sort of long-distance relationship despite being close.
Main Characters: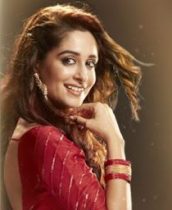 She is a bold, independent and positive girl. She is an actress by profession. She works hard all day only to earn for her family. She is very responsible towards her siblings. She enjoys her life and profession. Her life is controlled by her mother. She is humble and doesn't boast about her fame. She is happy to get loved by the fans. Sonakshi has a past baggage of a failed relationship. She had got betrayed by her boyfriend. Sonakshi wants true love to come in her life. Sonakshi is optimistic about finding a right life partner. Sonakshi meets Rohit and falls for him.
Rohit Sippy: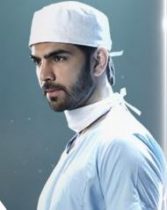 He is a smart, handsome and focussed individual. Rohit belongs to the rich and influential Sippy family. He is calm, dedicated and a perfectionist. He is a heart surgeon. He lives in a close knit family. He is much appreciated for his commendable work. He is determined to succeed in every task he selects. He carries a past baggage of a failed surgery. He is deeply affected by a loss of someone dear. He has big dreams to bring advanced technologies in the medical field. Rohit doesn't like Sonakshi and her profession at first. The more he knows about her, the more he falls in love with her.
Cast:
Dipika Kakar as Sonakshi Rastogi
Karan Grover as Dr. Rohit Sippy
Mohini as Sukhmani Sippy
Tanaaz Irani as Nishi Sippy
Wasim Mushtaq as Yash "YK" Kapoor
Anahita Jahabaksh as Suman Rastogi
Shalini Kapoor Sagar as Veena Sippy
Ashish Nayyar as Naren Sippy
Abhishek Malik as Rohan Sippy
Dhwani Shah as Tanya Sippy
Alice Kaushik as Praniti
Vicky Thawani as Aakash Sippy
Aastha as Netra
Deepak Singh Sandhu as Sumit Khanna
Kashish Rai as Pooja Sippy
Story So Far: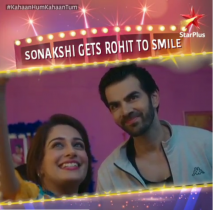 Sonakshi and Rohit's different worlds are introduced in the very first episode. Sonakshi is a famous TV actress, much in the news for her ongoing show Kahani Parvati Ki. She plays the iconic character Parvati in the show. She is much loved by her fans who really idolize her since Parvati's character is shown like a Devi. Sonakshi is seen working at an event. She doesn't charge any money for her ad shoot since she respects army force and medical fraternity. Sonakshi is seen as a sweet and simple girl at heart. She plays Parvati for the world, and then keeps good daughter and good person's roles offscreen.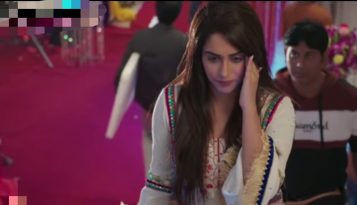 Sonakshi is a workaholic. She keeps her commitments always. She is keen to support her family. Sonakshi's family is introduced. Sonakshi's mum Suman is very much money minded and equates everything in the terms of money. She makes Sonakshi work round the clock so that she can earn more. Sonakshi ignores her spoiling health and works back to back for the tv show. She shares a good rapport with her show producer Netra. She finishes the shoot late at night and shares her life's journey. Coming to Rohit, he is seen like a cool dude when he is introduced in a football match scene. He is committed to his profession and has no time to have any relationship. Rohit is a heart surgeon and runs a big hospital. Most members of the Sippy family are renowned doctors.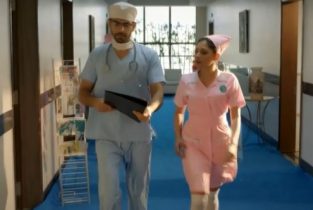 Rohit and his family discuss about an inauguration event of the new wing of the hospital. They decide to call a celebrity as per their budget to get the media attention for the new wing launch. Rohit gets to know about TV actress Sonakshi. He disapproves the idea to get an actress for the event, thinking she will be least knowledgeable about the medical facilities. Rohit wants a senior surgeon to come for the inauguration, even if he has no fan following like an actress. Sonakshi gets burdened by the work load. She doesn't take good sleep and goes for the shoot again. Sonakshi's mum accepts the offer from Sippy family for the hospital event. Sonakshi faints on the sets, while shooting a song. Rohit is requested to help for her immediate aid. He happens to meet Sonakshi for the first time on the TV show shoot set.
Our Take: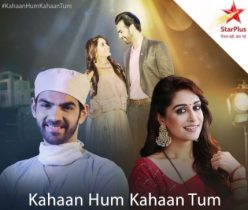 The show brings a common concept of a love story between two poles apart individuals with different backgrounds. The TV actress who is everyone's favorite bumps into a heart surgeon one day by coincidence. Then their journey begins. They realize that there is nothing similar in their lives, profession and backgrounds. Rohit has no interest in TV serials, films and the artists. He is clueless about Sonakshi's profession. Same way, Sonakshi has no idea about his professional commitments. The show brings a new age love story with fun elements to cherish.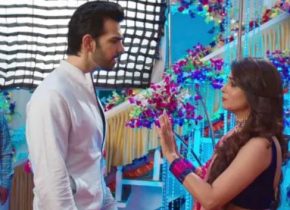 Sonakshi and Rohit make the new TV couple to win hearts. The characterizations are sketched beautifully, and moreover realistic. Dipika's character Sonakshi brings out the struggles faced by a daily soap actress everyday. Dr. Rohit is a practical character. He works hard in the hospital all day and plays football with his friends late night sometimes to cut down the stress. The leads pairing is something refreshing to watch. Their chemistry has been much evident since the promos. Since the show begun, their chemistry just makes their pairing more lovable. The reality touch is more in the characters' dialogues. Its witty, close to real and fresh. Sonakshi wins her fame and status at the cost of her own happiness.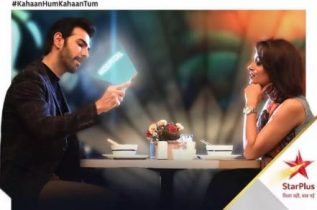 Dipika and Karan look fresh and much apt for their characters. They play their roles superbly and effortlessly. Supporting cast deliver their acts well. Dipika makes the character of Sonakshi more believable, keeping the humble attitude. The show has lots of drama in the form of Sonakshi's successful show Kahani Parvati Ki. Rohit and Sonakshi's interactions, his reactions on her show, his advice on her career and much more is there to unfold. The two fall in love while sticking to their commitments. Wonderful start with a nice pace of story line. Costumes, sets and visuals are up to the standards of a fresh brand new much hyped daily soap.
Overall:

The show is definitely an interesting watch. Such kind of drama was really needed on Star Plus to get a break from regular family drama.
Our Rating:
4 out of 5
Feel free to post your reviews in comments below. All off-topic comments will be deleted.