KAATIL ~{A Revengeful Love} S2 SHOT 48
💖💖💖💖💖💖💖💖💖💖💖💖💖💖💖💖💖
Episode 48
The Episode starts with arakshi Shweta Neil sidhant Raj going from there after deciding their reception after 2 days while the rest of them are happy …
Oh my god I have to do so many preparations ahaan said looking worried
What ? You can't go out alone want to do preparations Rohan said while all laughed ..
Yes huh Papa my sister's are going to get married I am their brother I have to carry their burden ahaan said ..
Oh really chup bey jas said throwing cushion on him while they started fighting ..
Acha hua you are going now I'll be at peace he said cursing her while the rest were enjoying their fights ..
@ s vihar :::
Arakshi and everyone reached ..and they rested on the couch
Uff I am so so excited for their wedding again raj said ..
Yeah Raj bhai even I …arav said ..
Let's start the preparations rituals are starting from tomorrow this time I'll celebrate it with full happiness Sakshi said all smiled and went to see ..
Same was in twinj house everyone were he'll excited for it twinkle and Kunj was seeing the preparations where as Shanaya and Rohan was selecting their dressed …
Jas sees sidhant message and went in side …she called him ..
Missing me mr Gupta ? She asked ..
Yes alott Sid said and smiled ..
It's so good na we are going to get married again jas said ..
Yes I am he'll excited now this time I'll dance in my baarat Sid laughed while she smiled ..
You know everyone is so excited here jas said ..
Same condition Papa Raj uncle everyone they are running behind to see everything Sid said both if them smiled ..
Go and spend time with your Papa sidhant jas said ..
Hmm even I want to but everytime I go near him it's feels so awkward to make a bond with him Sid said ..
I understand sidhant now go and spend some time with them after I come there I won't let you go away from me jas said ..
Achaeww ji let's see what you will do bye love you sidhant said ..
Love you too Gupta ji she smiled while they ended the call ..
Sidhant went in arakshi room and knocked…
Can I come in ??? He asked ..
Yes beta why are you asking arav said surprised ..
So what you both are doing ..
Selecting your outfits from the site designer is going to come tomorrow Sakshi said ..
Ohh I'll also see my parents choice sidhant sat beside arav while he smiled and they continued their chatting and selection process ..
Whole night passed everyone were so much excited …the news flew over and everyone got to know about sidmin and avneil reception …
.
Next day ::::
The preparations were done for their first ritual haldi there was hustle bustle all over in both the houses everyone running here and there seeing everything checking that nothing should left Kunj kush Rohan ahaan was at the venue seeing the arrangements while jas and Avni was got dressed up by twinkle and Shanaya both looking beautiful ..
Looking so cute my babies twinkle said and pecked on their forehead while jas and avni smiled and hugged twinkle …
Shanaya adee Kiara left to get ready after sometime kush Kunj Rohan and ahaan was back too to get dressed …
Twinkle come with me Kunj said while she went and take out his clothes he was very nervous while she can felt it ..
What happen Kunj ?? Twinkle ask closing the buttons of his kurta ..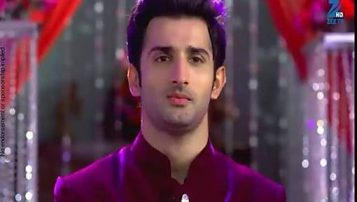 Till last night I was so excited but I don't know why I am so nervous now he said ..

Hah I can understand mr sarna itna nervous to Tum apni shadi me bhi nahi thay twinkle said and laughed ..
Kya yaar twinkle ..huh I don't want them to go away from me he finally said ..
Are kunjjjjj twinkle said ..
What Kunj how can I let my Princess go he replied ..
They have to leave one day Kunj we were waiting for it right when they will get their happiness back ..twinkle said ..
Yah but now I am not feeling good Kunj said ..
It's happens you are their lovely Papa na twinkle said ..
May we come in ???? Jas and Avni said standing on the doorstep twinj turns and looks at them ..while kunj smiled seeing them dressed up ..
Yeah come since when you both started being so formal Haan twinkle said ..
They entered in ..
Oh no Mumma we just don't want to disturb your privacy hai na Jasmin ?? Avni winked at jas while she smirked ..
Yes our love angels jas said ..
Shut up you both twinkle said twisting their ears ..
See Papa your wife so much violence Avni and jas said while Kunj laughed ..
I'll even twist your ears when you both will have kids also twinkle said ..while they blushed ..
My wife is your mother also Kunj said while both nodded cutely ..
Our lovely Mumma they said and hugged twinkle tightly ..
My babies twinkle said hugging them back while they went near Kunj ..
You didn't complemented us jas said childishly ..
You both won't even understand what I am feeling right now Kunj said while they went near him and rested their heads in his chest while he wrapped his hands on both of them ..
You both are looking very pretty today Kunj complemented ..
More than Mumma na ? Jas asked ..
Hah you just compete with me only twinkle said ..
Haan haha yes more than your Mumma today Kunj said pinching her nose …
Chale Papa ??? Time ho Raha hai kush said coming inside and saw all of them ..
What's going on bhai ?? He asked ..
Nothing let's leave Kunj said ..
All of them were ready to leave when they heard some voice ..
Are wait for us too Piya (twinkle cousin sister) said coming from behind with her husband Abhay and daughter Ahana ..while everyone were happy seeing them ..
Maasi all jas Avni Kiara adee ahaan said while kush too was happy seeing her though he had the same equation with piya of jealousy ..
She hugged them both and went towards twinkle and Rohan who hugged her tightly while Ahana joined her cousins and Abhay hugged Kunj …
Long time bro he said ..
Yeah Kunj replied hugging him more tightly ..
But you said you can't come right twinkle asked ..
Are that's was to surprise you twinkle firstly I missed their wedding now I can't Piya said and Abhay too nodded …
Let's leave now Shanaya said and they all sat in the cars and left for the venue ..
The whole place was decorated beautifully Kunj had made sure that his daughter's wedding will be at top most priority ..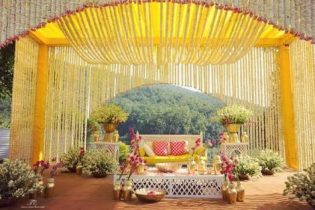 .they all went inside while jas and Avni along with Kiara adee Ahana went inside the room for their final touch up and twinj ronaya abhiya kush ahaan was waiting for Gupta's n Khanna's ..
They started receiving the guest ..
.
On the other side ::
Sidhant was getting ready by his father arav he was very much happy while sidhant was happy seeing him happy Neil too got ready while Raj and arav took them downstairs where they saw Khushi and smiled ..
When you came ?? Sidhant asked ..
Huh tell maasi I am angry on them for not informing me anything Khushi said taking anger..
Acha sorry na Neil said .
We are really happy to see you here sidhant said ..
Really I can't believe you are improve she teased him while he pats ..
Let's go we are already very late Shweta said all nodded while Sakshi did their Aarti and they too left ..
After sometime they too reached and was astonished to see the decorations done while twinj and others saw them and welcome ..
Looking amazing twinkle complemented both of them ..
Thanks they said their eyes searching for their lady love while both of them was taken onto the stage by kush and ahaan ..
While elders stands together ..
Where are our bahus ?? Shweta asked ..
They are coming Shanaya said ..
Jas and Avni was accompanied by kush ahaan who was holding the curtain above their height having adee Kiara and ahaan beside them
Everyone smiled seeing their bond while NeSid smiled seeing jasni …while they were made to sit having the partition between them ..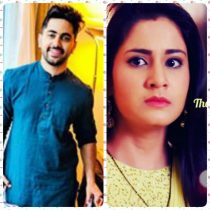 Now shall we start the ritual ?? Sakshi said ..
All nodded twinj went towards jasni and took the leaf in their hands while Kunj applied haldi to Avni and twinkle to jas where as Shweta applied to Neil and arav to sidhant ..
My babies Kunj said while both were in tears seeing him he wiped their tears after twinkle ronaya abhiya too applied to brides then they went to the groom's ..while the youngsters were cooking some plans in their minds …
Finally the elders were done with the haldi ..
What happen bhai ? You all don't want to apply ?? Rohan asked them ..
No maamu kush said he went to his sister's and pour full bowl on them while jasNi shouted ..
Kushhh Avni girtted his teeths…while others applied to NeSid ..making them fully bath they started throwing in each other ..
Ohh don't forget your time will come too Neil said and Sid nodded ..
Yess then I'll repay back saale sahab Sid said to kush ..
We will see that jija ji. .kush said ..
While elders smiled seeing them happily enjoying ..
Kush tip toed and went back to Kunj and twinkle and smash all over their face …
Kushhh Kunj shouted ..
Papaaaaaaa he replied in same tone and laughed while they all started playing badly youngsters + elders …
They all were done with the haldi and sat panting heavily ..
Aisi haldi kon khelta hai Kunj said ..
Hum kush replied ..Kunj looks at twinkle ..
Tumhara hi beta hai Shanaya said while everyone laughed …
So much fun we had much more than their first haldi Khushi said ..while everyone nodded …
Go and have bath then come for mehendi Kunj said all nodded and left …
Everyone went to the restrooms and have a quick bath as mehendi function was scheduled in night ..
After sometime all dressed up reported back in the lawn the mehendi artist were called out while everyone sat to apply mehendi in their hands while the boys were having the party …
They came to lawn after the mehendi was finsihed and were made to find their names in their brides hands ..
My name ? Sidhant asked ..while all hooted ..
Hmm my name printed on her heart he said and winked
Ahh this is cheating you have to find it sidhant baby kush said ..
Oh sidhant started finding and finally he got his name in her ring finger while the next turn was of Neil he was too having difficulty in finding his name ..
Are Avni you wrote it or not ??? Neil asked while everyone laughed ..
Search dayan Neil sidhant said ..
Shut up Avni replied ..while jas hits sidhant ..soon he too find her name on the palm while everyone smiled …
They all started dancing making the ambience more entertaining the girls performed on the song dekhte dekhte while all smiled ..
Avneil and sidmin too performed romantically on o saathi while everyone smiled blessings and complementing them …
While the main performance was still left twinj dance on the song tere liye all smiled they danced romantically …while the youngsters were hooting for them ..
The function ended when everyone joined for a Bhangra …enjoying on the beats ..
It was too late but the rituals were still going on which was left out before ..
Jas and Avni mehendi was dried then they decided to have chura rasam on the same day ..
They have the excitement as well as tiredness of the rituals going so fastly ..while Avni and jas was made to sat while all smiled looking at them ..twinkle and Shanaya closed their eyes while Rohan brought the beautiful chudas for them ..
I couldn't done this last time Rohan said and made Avni wear followed by jas while all smiled ..he covered their chudas with cloth …
Now I am waiting for tie chuda on my niece's hands too Kunj said sidehugging Kiara and adee while they hugged him back…
So finally today's functions are almost done Shanaya said all nodded ..
So we will take a leave now it's too late tomorrow is reception and so many things pending too Shweta said ..
Haan didi don't worry we will handle it Sakshi said ..
Soon they bid each other bye and left from their …
.
Sidhant Neil along with their family reached s vihar where Khushi teased them both ..while everyone smiled ..
Same at twinj house they all came back jas and Avni was tired at the same time happy the cousins was having fun teasing each other staying together for the night ..while Kunj was sad as well as happy and twinkle was supporting him consoling him ..
.
The lovers talked to each other on call and then all slept …the night flew away bringing the new morning …
Same the day was hectic but not much as the reception is in night they are not having wedding again only the receiption which was left out before ..
Jas and Avni spend the most of day with Kunj and twinkle ..while they were getting senti …
Twinkle smiled seeing Kunj and her both daughter's while kush joined her ..
Now I can have my mumma Papa with myself kush said ..
Shut up Avni replied …
They teased each other again and sat with the family for having their lunch ..
Bhai ? Mr Kapoor and Mrs Kapoor is also coming right ?? Kunj asked ..
Yeah I have invited them ..Rohan said ..
It's good we will have another wedding soon twinkle said all looks towards adee and Kiara while they blushed ..
See them how they are blushing Avni teased ..
I talked to Karan even he is coming today twinkle said ..all smiled continuing their lunch …
They rested for sometime and went to get ready for the reception again twinkle got them dressed beautifully while Kunj too was admiring both of them he was having a really difficult time …
.
Sidhant and Neil was ready too to bring their brides back to their house …while Sakshi smiled within tears and arav consoled her everyone was happy ..
Everyone was dressed in twinj house while Kunj pecked their foreheads ..
Chalo let's go he said hiding his tears while they understand and let it ..
Abhay was with kunj all the time while they reached the venue and sidhant and Neil too with their family ..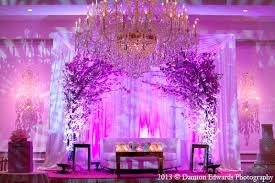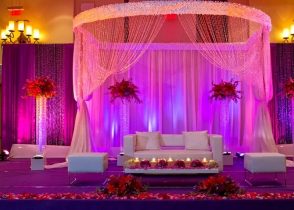 Both avneil and sidmin stand together while the media was hooting for their togetherness and was really happy for them ..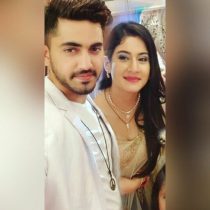 NeSid complemented them while the smiled and was having photosession with all their siblings ..
In the mean time someone pats in twinkle shoulder while she turned and was happy ..
Karan she shouted seeing her chuddy buddy while he smiled ..his son virat and wife Surbhi too came and met ronaya ..
While Virat eyes were searching for adee he met kush and both the childhood buddies hugged each other ..
You got old twinkle Karan teased her ..
Huh even you are twinkle said and they laughed Karan met Kunj and others too..
.
Adee I have a suprise for you kush said while she was in stage with jas and Avni ..what she asked while kush side and showed Virat she was really happy she hugged him tightly while everyone hooted making her come back to senses and the made Virat meet NeSid too ..
Very lucky man to have this two virat said while they smiled …
They started having fun while rohan was waiting for Kiara inlaws ..soon they too came ..
Rohan met Avinash and Sapna (Kiara fil and mil ) and made them meet others too ..
Where is our son in law ?? Shanaya asked …
Are he is coming with his sister Sapna said while they smiled ..
Soon yuvaan entered and meet Rohan and Shanaya taking their blessing while Kiara too meets them ..
Kush was going from them to see some arrangements when he collided with someone …
Kush ?? She murmured ..
Samaira ? He said ..
Screen freezes
_________________________________________
Ignore errors no proof read 😂
Thanks to all who commented on last ..
Enjoy episode soon 💖..
Bye allahafiz…🌟🌟🌟🌟