Hi friends iam back with 9th episode☺️☺️
Journey of life – episode 9
At Shelly cafe:
kartik reached Shelly's cafe and was waiting for stranger …and after some time the stranger reached…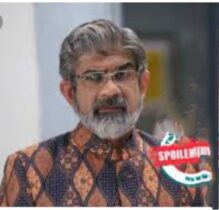 stranger: hello mister. Iam mr.puru Sharma and by the way is that you who phoned me yesterday?..
Kartik: yes..mr.sharma…and iam mr.kartik Goenka.
Mr.puru: please tell me the matter soon because I have an important meeting at 3pm.
hearing this kartik becomes angry as he knows where does the puru goes at 3pm and controls his anger…
Karrik: I came here to stop your meeting at 3pm…
Mr.puru: w..what??? And why?
Kartik:I know you are going to buy a innocent girl and that's why I came to stop you…
Mr.puru: ohh that's the matter right?..and by the way who are you to stop me ? Even her own mother is willing to sell her then what's your problem??
Kartik: you are looking aged and what are you planning after buying her ?
Mr.puru: iam aged and that's why iam buying her or else I would have married her and now after buying her I will use her and sell her to foreign countries after I get bored and buy other one…
kartik becomes so angry …
Kartik: I will never let you buy her…
hearing this mr.puru tries to go but he is stopped by kartik and both start to fight and finally kartik punches mr.puru..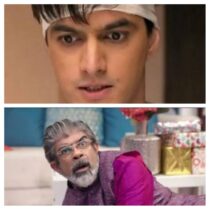 mr.puru: how dare you..monster…
but before mr.puru tries to get up ,kartik ties him and takes him to nearby hut and he takes the contract papers from mr.puru and locks him in the hut and goes driving in the car…
THE SCREEN FREEZES ON THE KARTIK TENSION FACE….
At roadside…
anupem is walking thinking about this past (fb) and suddenly hits Nivedita who was going to collage…
Nivedita: hello man …have you lost brain?
Anupem: hey miss..how dare you ??
nivedita becomes more angry..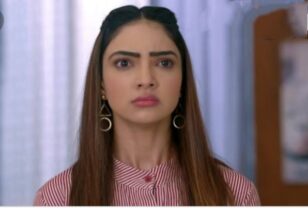 nivedita:cant you see the road and walk?
Anupem: excuse me..don't blame me for your mistake and can't you see front and walk so that you would have not hit me?
Nivedita: first of all..if you were present in earth you would have not hit me and so kindly try to be present in the earth atleast while walking in the road and don't go to your dreamland again okay?…
nivedita goes away by saying this…
Anupem in mind: tara is silent killer and this idiot women is violent killer…. Ohh god why are you keeping all the killers in my life only??…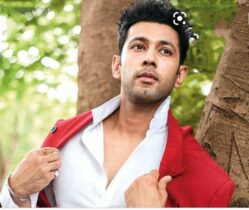 anupem makes a face and goes to nearby park and sits…
THE SCENE FREEZES ON ANUPEM'S FACE…
At boxing head office:
teni reaches to boxing office and waits for head to call her…and later she is called in…
Head: hello mam..do you have any info…
Teni: yes..I want to show the fitness records of arjun..
Head: yes please…
teni shows the fitness records of arjun and head is shocked..
Head: ohh god …arjun has some disorder and so he can't participate in semi finale and he is not eligible for semi finale and by the way who are you mam?
Teni: iam gf of arjun and sir…arjun has tested his fitness and I took this results directly from results center and this is not known by arjun and if he comes to know his results as negative then he will give you fake records or he   will tell lie that he dint give tests because  his aim is only to win finale… And thats  why I gave you his records without his knowledge and please approve this sir as we are all concern for his health only and not his win …
Head: thank you mam for your great work…if you dint suggested we would have been in problem…and please take care your bf and please make him more stronger so that he can join next time…
Teni: ok sir..thank you so much…
saying this teni goes out to nearby ground and sits beside a tree and cries thinking about arjun…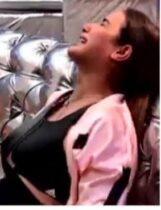 teni to herself: arjun…iam sooo sorry..I did this only to save Keerthi..please forgive me…
Teni in mind: now arjun will be dismissed … and it's all because of this rocky..I did great mistake by falling for him and now because of him arjun lost his aim …
THE SCENE FREEZES ON TENI'S CRYING FACE…
at Singhania house:
naira is working in kitchen and suddenly she gets phone call and she attends it…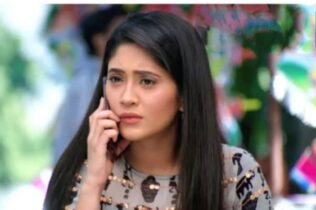 naira: kartik..what's the matter and why are your breath is like wheezing?
Kartik in phone: please naira go fast to your idiot sudha's house because we have to finish the matter soon before mr.puru escapes and comes to sudha's house..
akshara who was behind her hears her…
Naira: kartik who is mr.puru and what are you saying about him?
Kartik in phone: I have no time to say that answer and I will tell you later and just you go fast to sudha's house now
naira keeps her phone and she urgently picks her things and she is about to leave the house hurriedly with sweat on her face…
Akshara: naira beta …is there any problem?..
Naira : noo aunty but I have to go urgently..please forgive me aunty and I will surely come in evening and work..
Akshara: it's okay beta..
saying this naira goes out fast and akshara decides to follow her as she is scared about naira and she too follows her….
THE SCREEN FREEZES ON AKSHARA AND NAIRA WALKING FACES..
At boxing head office:
the head phones to arjun and arjun picks the call…
Head: hello arjun
Arjun: hello sir..is there any information?
Head: you are dismissed mr.arjun and I know it will be difficult for you but you have to accept the reality and work hard for your next chance mr.arjun..
arjun is shocked…
Arjun: how am I dismissed??why am I dismissed?
Head: mr.arjun…your results are negative and so we dismissed you…
Arjun: but I dint take results yet but how is my results negative ?
head thinks about teni's suggestion and..
Head: I know you can't bear it but your results are given by your gf without your knowledge as you won't accept your negative results..
Arjun: my gf??
Head : yes mr.arjun
arjun thinks about maya as he was attracted only to maya..
Arjun in mind: did maya did this for rocky??..no no I can't doubt her without proof..
Arjun: sir..do you have photos of my gf?
Head is confused..
Head: how will I have photos of your gf mr.arjun?
Arjun: sorry sir..do you have camera fixed in your office?
Head : yes mr.arjun..
Arjun: please send that person's face who came as my gf by zooming and cropping it..
Head: sure mr.arjun and please train more for next chances mr.arjun..
Arjun: yes sir thank you…
then head sends teni's photo by zooming and cropping from camera and sends it to arjun…
arjun is shocked to see ten's face and becomes angry and he cries…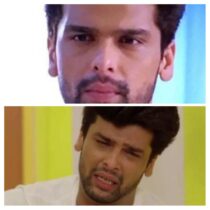 arjun in mind: what I did with teni??why did she betrayed me??she knows this was my life long aim and what happened with her…I have to confront her..
THE SCENE FREEZES ON ARJUN'S ANGER FACE…
precap: deep dreams arohi.arjun confronts teni. Naira is sold. Naveen (groom) hugs prerna
I don't know whether everyone liked this episode or not but I will make more interesting the next episode