hi friends☺️☺️..iam back with 12 th episode…iam soooo sorry for delay as I had guests in my house..so let's go to episode now..please do comment after reading it and tell your opinion…
At hospital:
parth brings teni to hospital and keeps her in stretcher…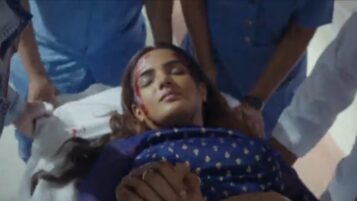 parth: doctor.. doctor please save her life somehow and you can even ask a huge amount too and iam ready to give it but please save her…
Doctor: please cool down mr.parth..money won't save life but we will try our best and first we have to examine her and then only we can tell you about her condition and kindly wait here mr.parth…
telling this doctors takes teni inside ICU and parth watches this and cries inconsolably…
Parth in mind: please get fine soon teni..I really love you in my heart and our fights were just for fun except keerthi's matter..I should have not scolded you ..I made a big mistake but please punish me once you wake up but get well soon please…
parth goes near ICU glass door and watches with tears in his eyes..
Je main nahi tere kol
Te phir kaun hoyega
Rooh meri tadpegi jaani
Dil vi royega…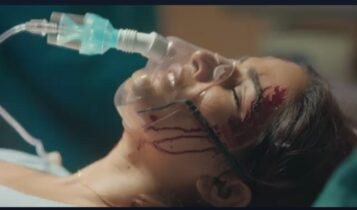 mera vi jee nahi laggna
Do din vich marr jaau sajjna
Main paagal jaana
Main vi te kho jaana..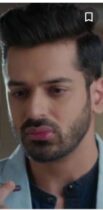 parth places his hands on glass of ICU and cries inconsolably seeing teni…and places another hand on the blood on his coat and cries seeing it..
Je teri meri tutt gi
Haaye ve rab vi royega…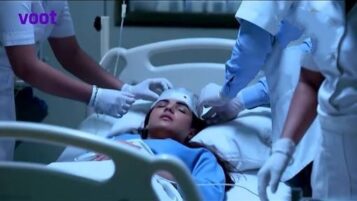 parth sees teni kept through ventilator and closes his eyes in seeing her pain..his heart pains more seeing her breath through ventilator…
after few minutes doctor comes there…
Doctor: mr.parth..
Parth: yes doctor..she is fine right?
doctor bows down his head which shocks parth..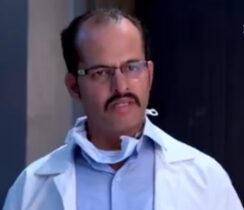 doctor: mr.parth did she had any sudden trauma or depression?
parth thinks of his scoldings and thinks how teni ran suddenly…
Parth: actually I can't tell exactly but I think she had…
Doctor: because her nerves which connects eyes and brain got damaged severely and it's function got poor and so she will lose her eyesight and this happens only when they got sudden depression but it will recover through its natural functioning but for teni it is impossible as she met with accident which lead to impossible…
parth looks shocked..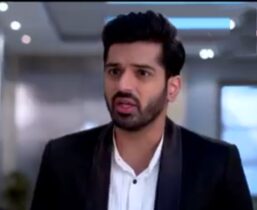 parth: is there any other way to save her eyesight?
Doctor: mr.parth there is one way and that is major surgery which can alo lead to coma or death if the patient has no confident…
Parth: but doctor during surgery..she will be in unconscious state only an then how can she be confident?
Doctor: but parth every parts ,cells and nerves of our body are linked with heart and brain and so if we always be positive and think positive,then our body parts will fight against every weakness and will be strong but if we be negative or think negative then it gets affected soon and in this case when we operate her ,if her parts and nerves are strong then it will get recovered but if her parts and nerves are weak then I can't guarantee you as surgery is a big process..and mr.parth you can go inside ICU and give her hope and talk with her because she is conscious now but she can't see you as her eyes are covered due to her internal injury and so kindly go inside and make her confident mr.parth…
parth nods and then phones to rocky (parth collected his number In accident spot) and informs everything and then goes to ICU and sits near teni and holds her hand with tears in his eyes…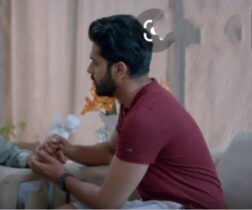 THE SCENE FREEZES ON PARTHS TEARY EYE…
at roadside:
rocky walks on the road crying thinking about teni's condition and suddenly he sits down and cries loudly..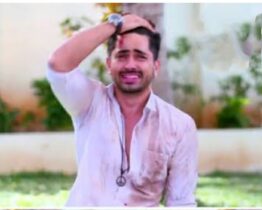 rocky: it's all because of me…if I had chose the right path then teni would not been in this condition instead i Chose wrong path thinking that to get own mother but my mother is soo greedy ….i will not consider her as my mother now and I will surely punish her for ruining me naira and teni…
rocky cries and prays himself for teni's recovery…
Rocky: tenii..please get fine soon and punish me for my stupidity…
arjun and maya who was there in ground which is near to Rocky's place were seen talking…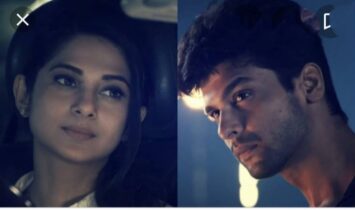 arjun: teni humiliated my friendship..she doesn't deserve friendship..
Maya: yeah..teni not only humiliated friendship but also humiliated a love because if she had loved rocky then she should have given courage during his loss instead cheating but she…
Arjun: she is cheap..and thank you for supporting and controlling me..
Maya: controlling?
Arjun: if you hadn't controlled me when I was about to slap ,then she would have done something wrong because she is emotional type who can't bear anything..she is useless…
suddenly they hear a screaming sound and they go towards that area and is shocked to see rocky sitting in middle of the road and crying and they go towards rocky and maya knees down towards rocky and keeps her hands on his both cheeks and…
Maya: rocky..what happened brother?
Rocky cries and says: I don't deserve your brother maya..I ..I.did a great mistake which can't be forgiven..
Arjun: rocky.. don't think yourself a culprit because every humans does mistake..
Rocky: arjun..I have betrayed you and maya I broke your heart and please forgive me please…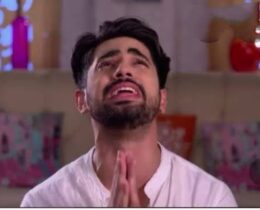 arjun: first tell me what happened and what you did…
rocky tells everything from past till teni's condition….and arjun and maya are shocked..
hearing teni's condition arjun backs his foot and tears start rolling down his eyes…he shouts teniiii..and maya who is still in shock slaps rocky…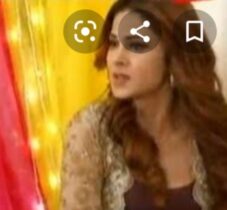 maya: rockyyy..why did you do this??.. because of you arjun have hurt teni ..
Arjun: maya..please don't shout at him because it's not his fault but it's sudha's because if I was there in his position then I would also have yearned for own mother only …
Rocky: maya..i did great mistake..please forgive me but I will get myself punished once I punish sudha and my mom is always only vanaja and not that psycho..
maya realizes his situation and hugs him and cries…
Arjun: but it's all my fault for teni's severe condition because she would have got sudden trauma because of my scoldings…(arjun cries)..
maya goes near arjun with tears in her eyes and catches his face and..
Maya: arjun we should not blame ourselves because there is no use in blaming ourselves better we can go to hospital now okay?
Arjun: okay..
Rocky: yeah..it's good that you go to hospital and I will go and punish sudha..
all three accept their idea and cries..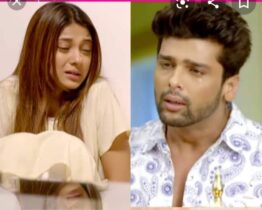 then arjun and maya goes crying to hospital…
THE SCENE FREEZES ON ROCKY'S TERY FACE…
at sudha's house: 
sudha hearing half truth from kartik gets angry and winks her eyes at puru and puru understands and goes and takes a log and is about to hit kartik's head but it is seen by akshara who was watching by hiding herself and runs and catches mr.puru's hand which shocks puru …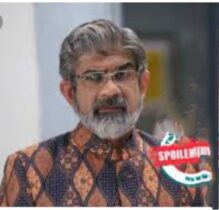 mr.puru: who are you??
naira also turns and sees akshara and is shocked…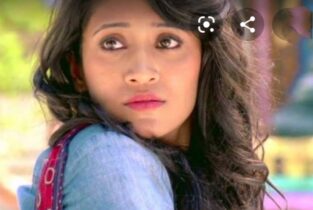 naira: aunty … how did you come here?
Akshara still holding Puri's hand and says: actually I was scared for you and that's why I followed you …
naira sees mr.puru is still held by akshara with difficulty and she immediately kicks mr.puru to free akshara..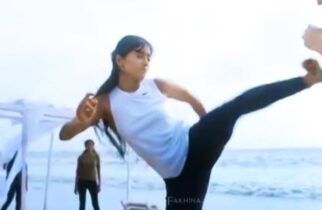 mr.puru falls down and kartik is shocked to see naira as sherni…and suddenly naira slips and kartik holds her and both falls down..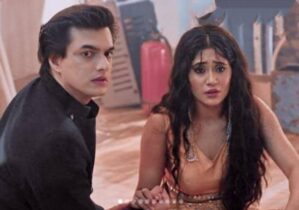 kartik: are you okay?
Naira: yeah..(naira feels strange)
Kartik: how did you change from child to sherni suddenly?
naira sees kartik's eyes with questioningly and smiles..and kartik too smiles seeing her smile..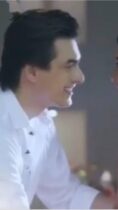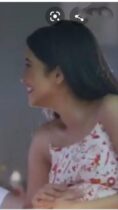 and sudha who was standing there sees akshara's face and is shocked…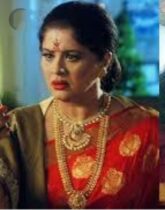 sudha: akshara…you here???
naira and kartik are shocked to hear akshara's name from sudha…
Naira: do you know her aunty?
Akshara: yes..she is related with me before 24 years ago..
kartik is shocked to hear same years …
Sudha in mind: what a combination..both mother and daughter are near each other and can't able to know their truth….
Sudha: how is naira related with you akshara?
Akshara angrily replies: she came to work in our house but she is like my daughter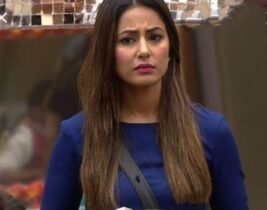 sudha is shocked to hear this…
Sudha in mind: then naira have worked in akshara's house..wow God made each other meet but sad that they don't know their relationship…
Naira thinks that: sudha have tortured my mum and dad's marriage before 24 years and aunty too have similar years..then what's her problem and relation with sudha?
Naira: aunty what happened before 24 years because my mom too faced sudha before 24 years…
akshara and sudha are shocked…before akshara could answer a voice is heard..
Voice: miss.sudha you are under arrest..
and it is police..and sudha is shocked..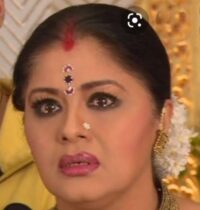 police: mam can you get into jeep?
Sudha: how and what proof you have?
Police: your son is the proof…
rocky enters the spot with anger and tears in his eyes…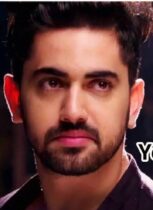 THE SCENE FREEZES ON ROCKY'S ANGER FACE…
precap: naira becomes Singhania. Nivedita becomes hyper. Teni goes to coma.keesh romance..
Please do tell me about this episode…