Jeet Gayi Toh Piyaa Morre Review: A poor adaptation of Beauty and the Beast
Zee Tv's Jeet Gayi Toh Piyaa Morre is touted to be a remake of Beauty and the Beast with a fictional twist to mould it into a musical and romantic love story with much depth. It stars Krip Suri and Yesha Rughani in lead roles. The show started air on 21st August at 7 pm slot. The characters and story are written in a good flow.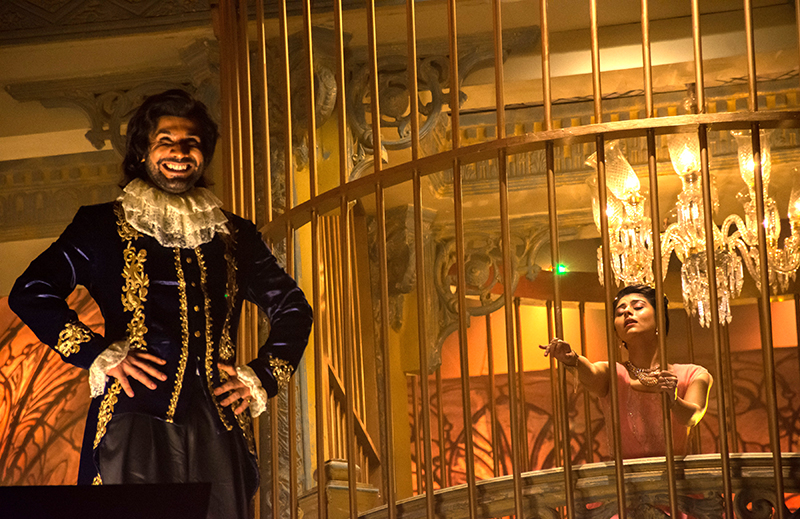 It will present how love conquers everything. The female lead Devi will be transforming the bad guy Adhiraj into a good human being. The story revolves around Devi and Adhiraj. He marries Devi forcibly and then cages her to make her life hell. Devi and Adhiraj get into a fight to win. Devi doesn't give up on her marriage and wants to make Adhiraj a good husband. Adhiraj soon becomes her love, life and world.
Main Characters:
Adhiraj Rajawat: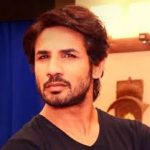 He is a rude, crazy, heartless and mannerless kind of guy. He is very stubborn and thinks he can do anything. He wants all his wishes to turn true. He is illiterate and determined for all negative things. He hides much pain within and gets frustration out on people around him. He has learnt much from life. He doesn't feel any emotions for anyone. He is not a totally good person. He is much worse and harmful for Devi. He wants to keep enmity with Devi, who is from rival family. He wants to make her life hell. Adhiraj forces Devi for marriage, but falls in love with Devi.
Devi Chauhan: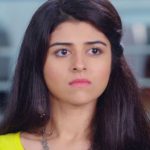 Devi is a simple, sweet and decent girl. She never gives up on anything. She has much courage. She always finishes the task she takes on hand. She never loses to anyone. She is strong willed and knows to write her own destiny. She can do anything for her family. She is much emotional and soft hearted. She has many dreams about her life, marriage and future. She takes Adhiraj's challenge and is sure to change him. She wants the enmity between both families to end. She eventually falls in love with Adhiraj. She gets to see his beautiful heart, hidden by his beast like behavior.
Cast:
Krip Kapur Suri as Adhiraj Rajawat
Yesha Rughani as Devi Chauhan
Story So Far: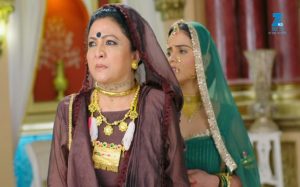 A strong enmity is shown between two rival families, Chauhans and Rajawats. They get into a fight over doing prayers at the temple. Some insight into the past is done. Devi and her parents were in danger. Adhiraj's mother Heera, the head of Rajawat family attempted to kill Devi and her parents, but couldn't succeed completely. Devi survives the attack, while loses her parents in the revenge fire. Heera wants to take revenge for her husband's death, who was killed by Chauhan. After lots of blood shed in both families, Devi is raised by her uncle.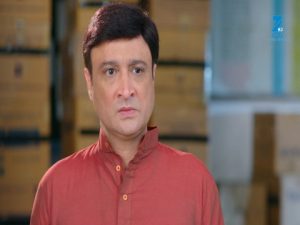 Heera learns that Devi is alive and realizes her revenge is still left out. Heera wants Devi's life to be worse than hell. She has seen much bad in her past and holds much bitterness and grudge towards Devi. She finds herself justified and right on her front. Rajawats claim to be just answering their enemy. Heera plans to make Devi her bahu, so that she can give her a punishment worse than death. Heera decides to get her son Adhiraj married to Devi. She declares that she will make Devi her bahu to take revenge from Chauhans. Adhiraj is introduced as an illiterate, crazy and ill mannered person. He gets ready to to fulfill his mother's wishes.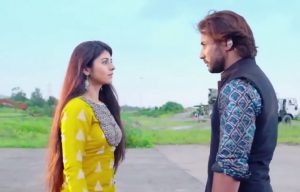 Adhiraj obtains basic information about Devi, by following her. He keeps a track of her uncle Bharat and aunt Ambika. Bharat goes to Delhi to meet Devi. Devi is introduced, while she heads for home. Devi is seen as a beautiful girl with a cheerful personality. She is a medical student. She thinks of surprising her family, but she spots Bharat on the way. She follows Bharat to stop him on the way. She falls in trouble when she comes face to face with Adhiraj and his goons. Adhiraj doesn't realize she is Devi whom he is finding. He then learns that the girl he met is Devi. He follows Devi and tracks her to her house. Adhiraj forcibly enters her house and kidnaps her to take her to his mansion. Heera gets very anxious to welcome Devi.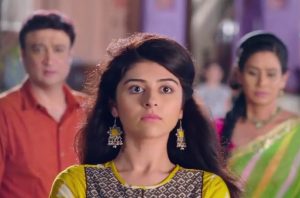 Devi then turns into a bold and daring girl and gives a solid reply to Heera and her goon son Adhiraj. She asks Adhiraj not to abduct her again, as its not a sign of manhood to force a woman. Devi reprimands them for their terrible behavior. Adhiraj forcibly tries to take pheras with Devi. Devi questions on his masculinity and Heera's upbringing. She challenges Adhiraj to marry her the right way with all rasams, if he could. Adhiraj lets Devi go free and guarantees her that she will herself come begging to marry him. Devi's family tries to help her run away far from Adhiraj. Devi refuses to run like a coward. She decides to stay back and face Adhiraj. Devi doesn't want to leave her family in such a tough time. She keeps the challenge on. Adhiraj gets hell bent to make Devi his wife.
Our Take: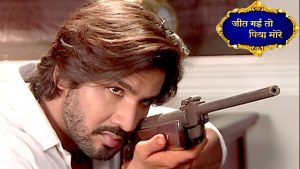 The show has high voltage drama with mysteries, rivalries and beasty behavior. Both the lead characters are strong. Krip Suri delivers good as the rude and criminal minded Adhiraj Rajawat. Adhiraj justifies all his criminal activities on the name of revenge. Adhiraj is violent and more cruel towards Devi. Newcomer Yesha Rughani who plays Devi, brings a fresh appeal in the show. Yesha is perfect for Devi's character. She has pretty looks with an amazing charm, just needed to represent Beauty.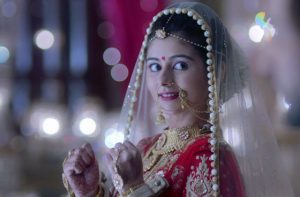 The show has its own soundtrack, which gives a nice touch to the scenes. Supporting cast is just okay. Story about deep enmity is shown well. Adhiraj behaves devilish, making the viewers hate him. Many can connect with Devi's character. There is a mystery about Adhiraj's negative side. Devi will be finding about Adhiraj's past, which turned him into a bad guy. It will be interesting to see how Devi transforms such a brainless person into a sensible and kind man, putting a stop to all his egoistic ethics. Dialogues and story pace are just appropriate.
Overall: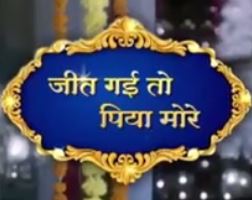 Watching Devi in chains, in Adhiraj's custody doesn't leave any surprise element. Jeet Gayi Toh Piyaa Morre can be more remembered by the fresh lead pairing and their natural performances. The show may resemble two strong characters of Beauty and the Beast look wise, but its not even a bit reaching close to the original.
Our Rating:
2 out of 5
Feel free to post your reviews in comments below. All off-topic comments will be deleted.