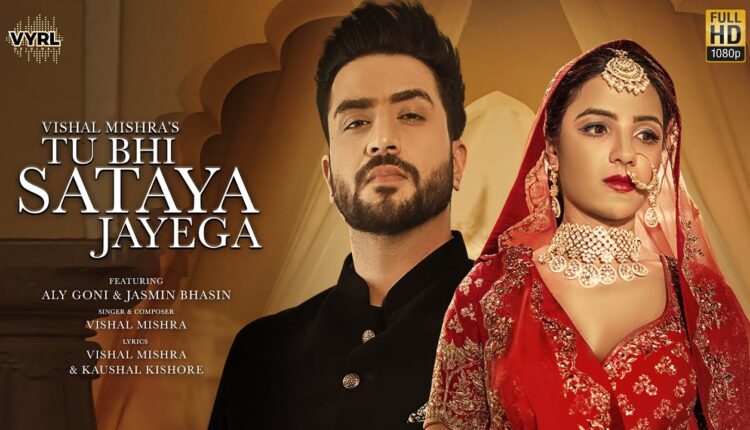 Jasmin Bhasin and Aly Goni are one of the most adored couples on screen. Following the trend of music videos , theere are many TV stars who have starred in music videos. Jasmin and ALy too starred in one music video post their stint in the show. The duo is back with a new music video, 'Tu Bhi Sataya Jayega' in the soulful voice of the multi-award-winning and super hit singer-composer Vishal Mishra. With Tu Bhi Sataya Jayega, it seems that something magical has been created.
The music is melodious, with folk tunes fused with popular instruments like Tabla, Dholak, Banjo, Dobro & Guitars which make it worthy of all the attention. The story is a gorgeous depiction of the troubled relationship of Aly and Jasmin. Aly essays a husband who is an unapologetic casanova and is constantly inflicting pain and misery to his wife, played by Jasmin Bhasin. The video shows Jasmin experiencing multiple emotions throughout the song as she discovers the dreadful truth about her husband.
Did you like the video?