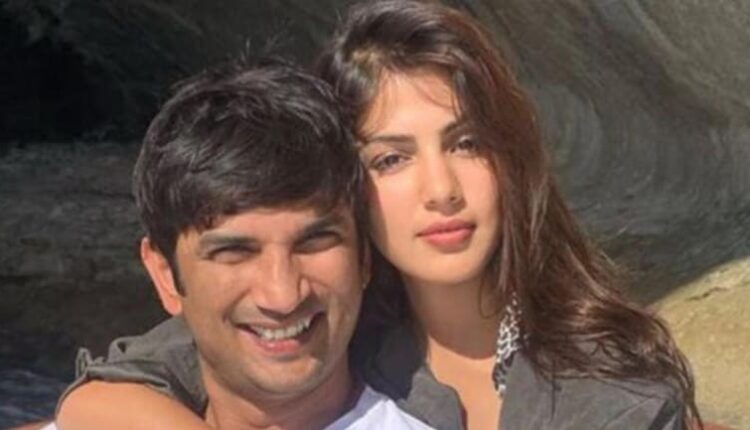 The Supreme Court of India directed CBI to start a probe into the matter of Sushant Singh Rajput's death mystery. It has been five days since the investigation has begun and as SUshant's fans we are all waiting for justice to be served to our super star.
As of yet, the agency officers have questioned major aspects in connection to the case and also grilled Sushant's friend Siddharth Pithani, Dipesh Sawant and cook Neeraj. They also recreated the events of June 14 at Sushant's home in Bandra. Now, CBI is likely to bring the late actor's girlfriend Rhea Chakraborty for interrogation.
The latest reports by Republic state that the SIT has 24 questions ready for Rhea Chakraborty when she is summoned for questioning. On the other hand, SSR's CA claims that his exit was after Rhea's entry.
The Republic report also states that a source has informed that SSR's CA Rajat Mewati was called for interrogation. According to the sources in the report also suggested; Mewati told the CBI that Rhea's entry in SSR's life had led to his exit from his position. On the other hand, the CBI team also visited SSR's Kotak Mahindra bank branch to inquire about the transfers done from the late actor's account.
Meanwhile, the reports of Rhea being summoned by the CBI team have been making rounds in the news since the SIT started its investigation, the lawyer of the actress mentioned that she has not been summoned as of yet. As per her lawyer she will appear before the agency as and when she is summoned by them.
Another report suggested that the CBI will be questioning Rhea Chakraborty's close associate Samuel Miranda. While the summons seems to already reach Miranda, the report also suggested that he was questioned by the authorities on the first day of CBI investigation as well.